Adding staff members to the Netbookings system has many functions:
Allows notes and transactions to be recorded as being completed by the staff member logged in.
Allows tour businesses to assign a tour to a staff member.
Allows spa businesses to assign therapists to services, meaning the system to keep track of staff availability.
Click 'Staff/Agents Setup'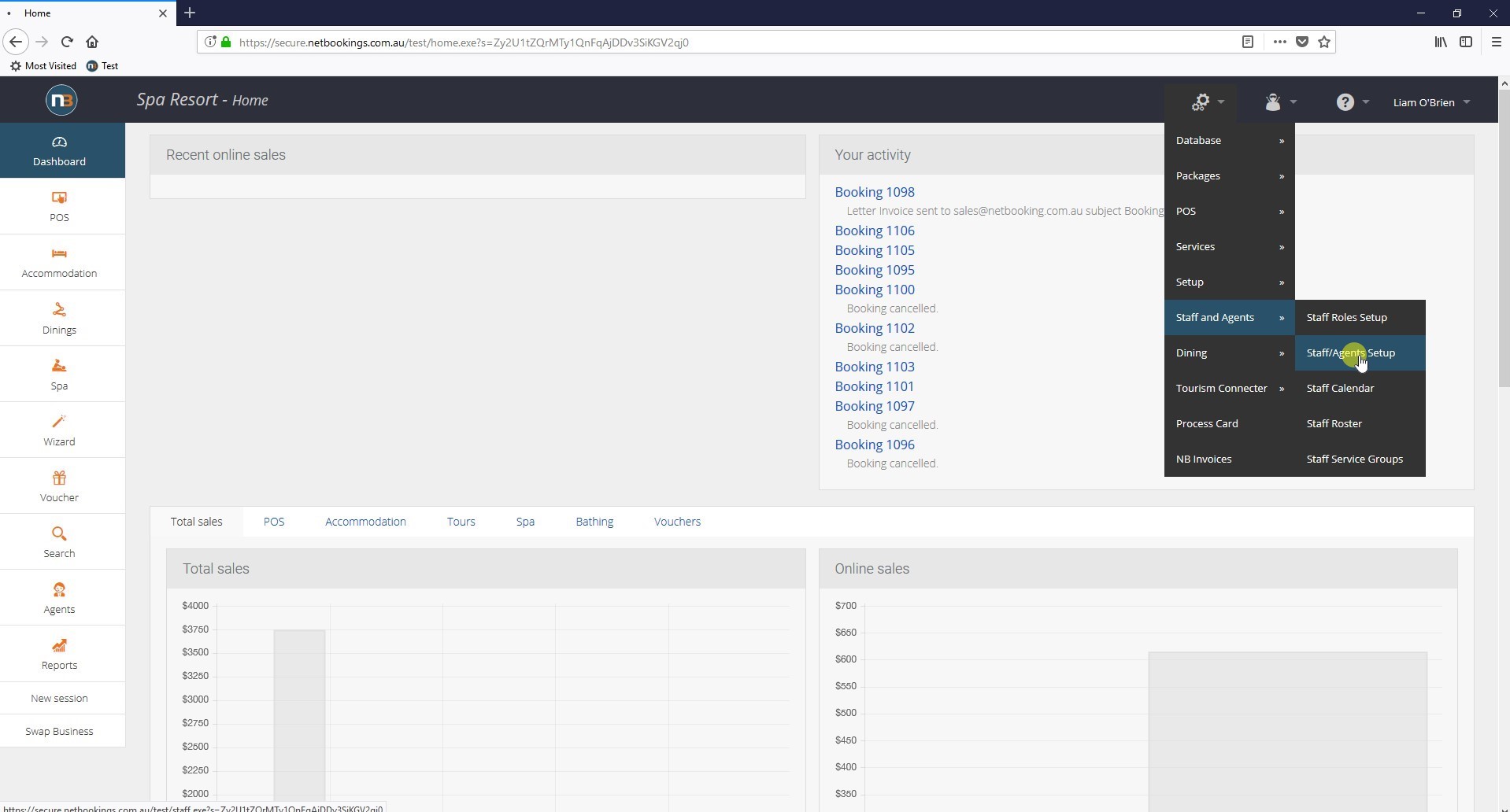 Navigate to System > Staff and Agents > Staff/Agents Setup.
Click 'New'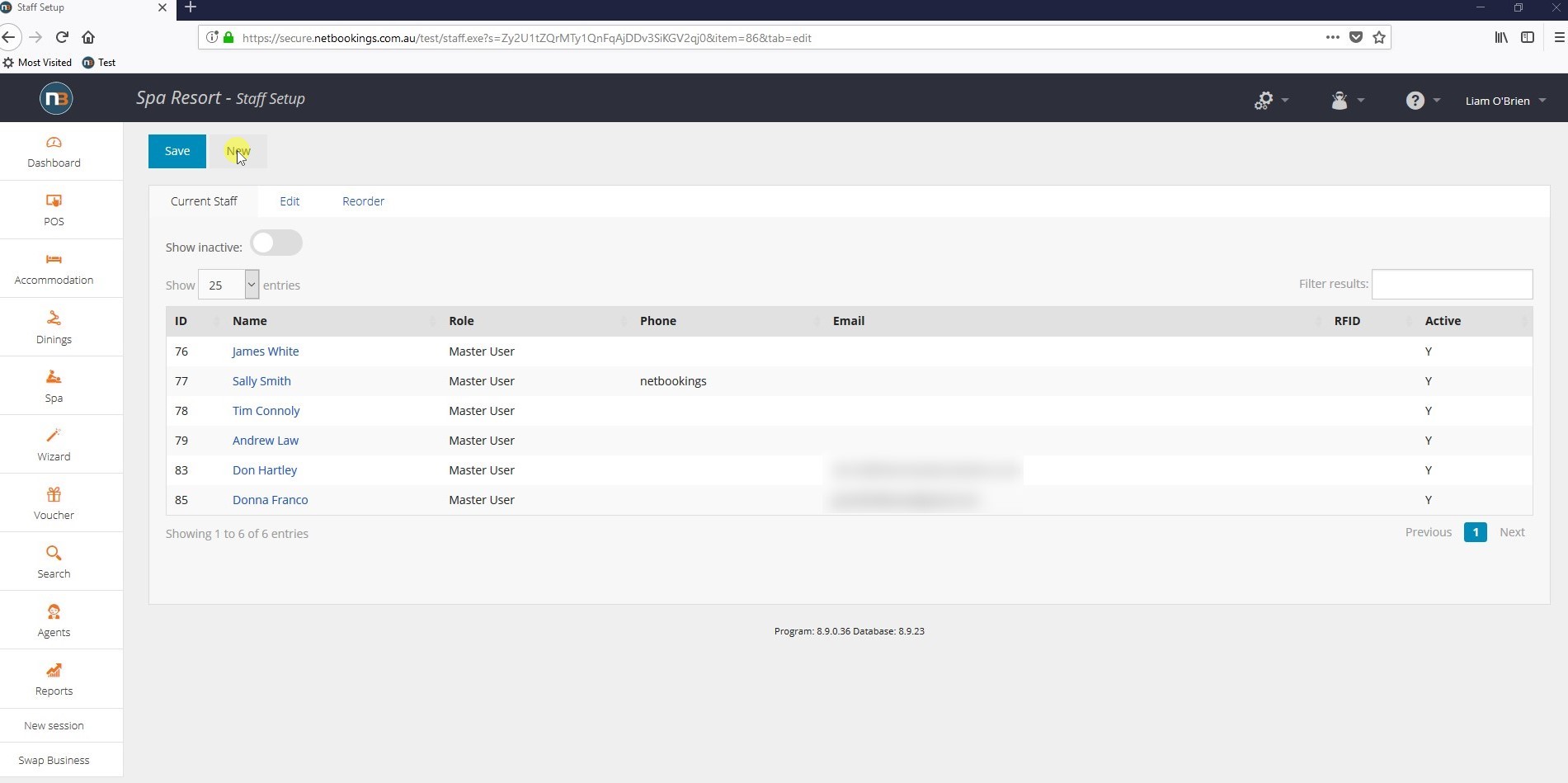 Enter Staff Details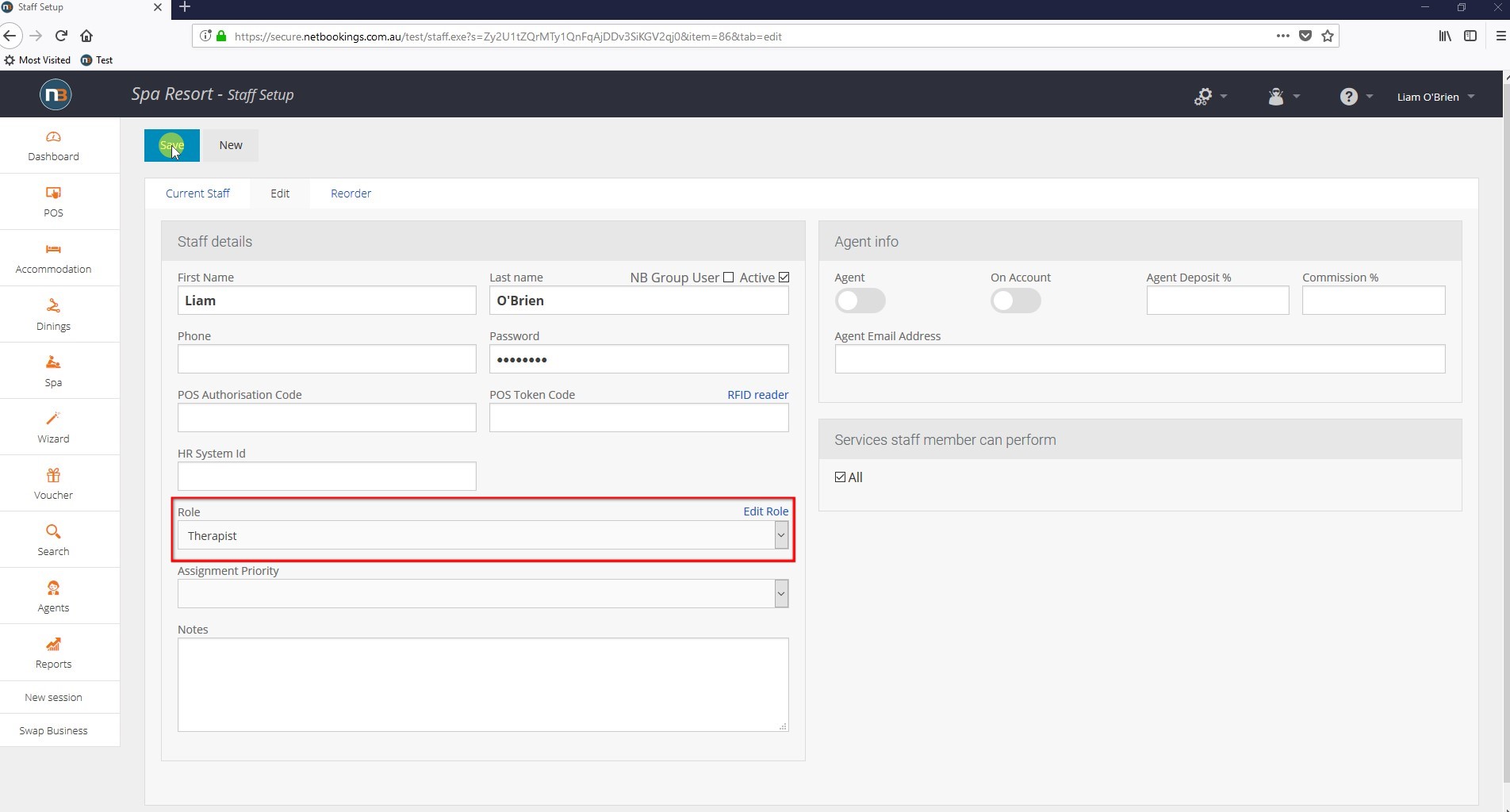 Enter the details of the staff member, selecting their role (indicated by the red box in the image). Click 'Save'
The staff member can now access the Netbookings system using their name, your business ID and their password.
View Your Staff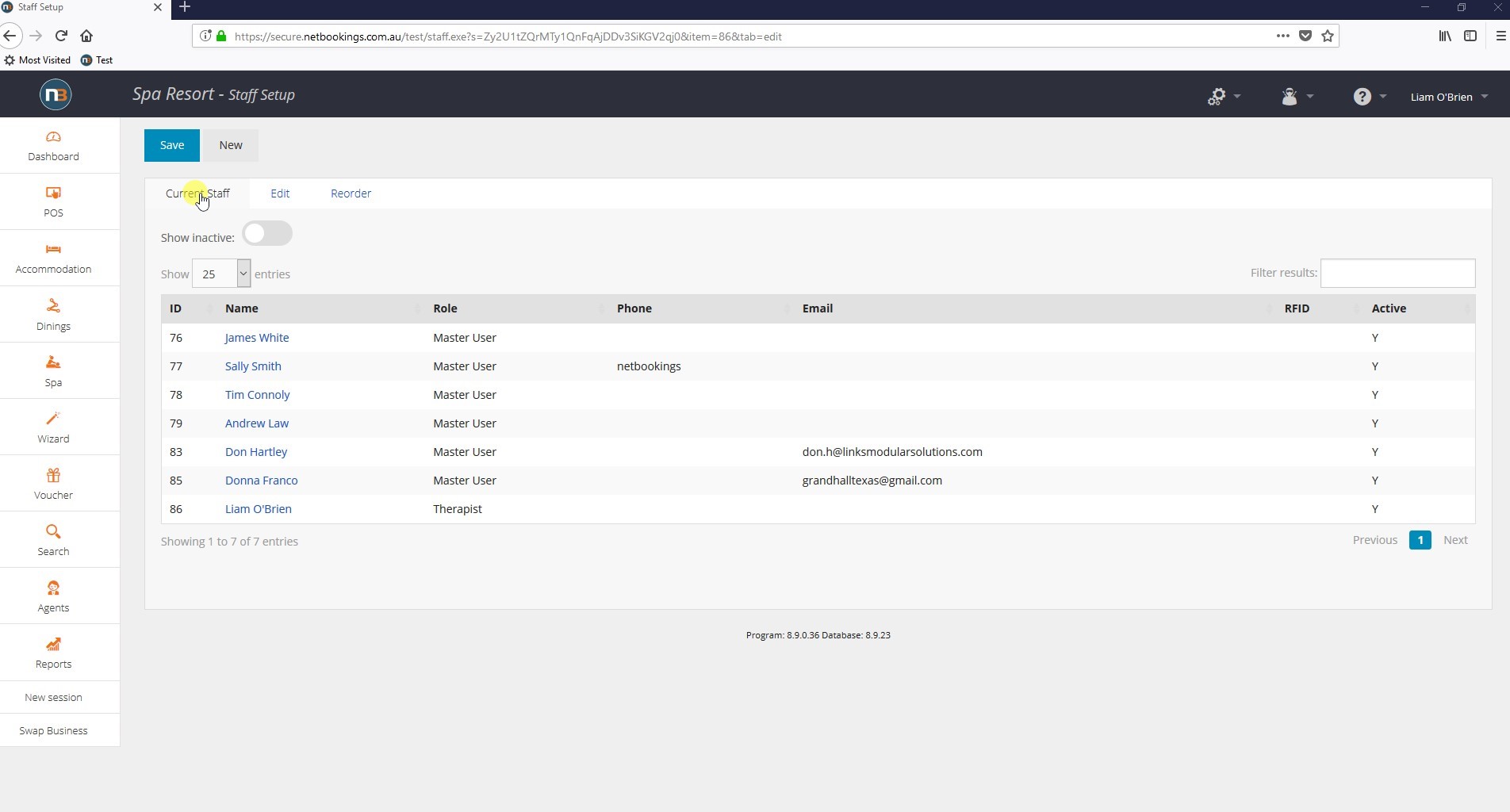 Click 'Current Staff' to view a list of your current staff and their roles.