Click 'Calendar'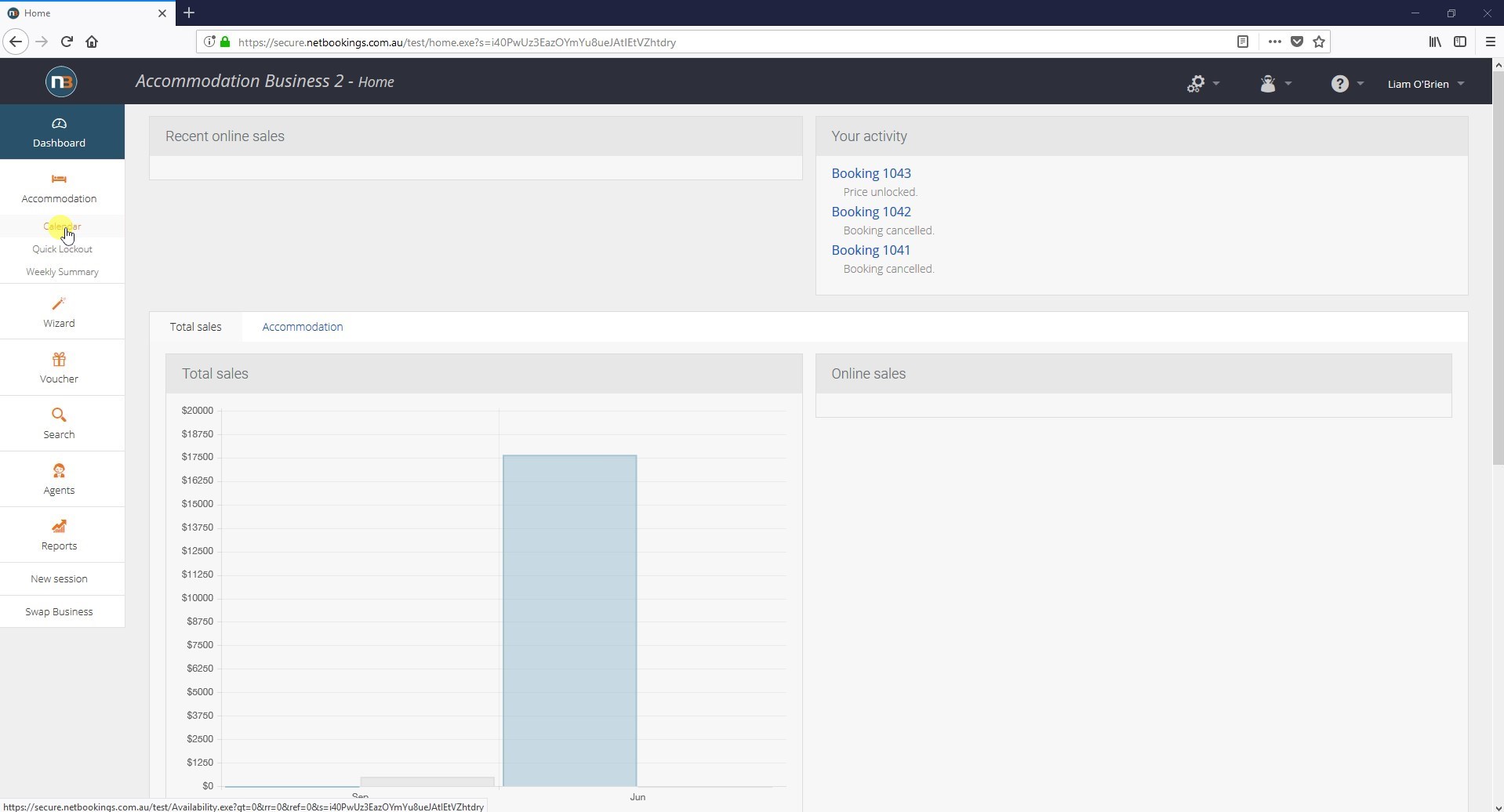 Navigate to Accommodation (side bar) > Calendar
Select a Booking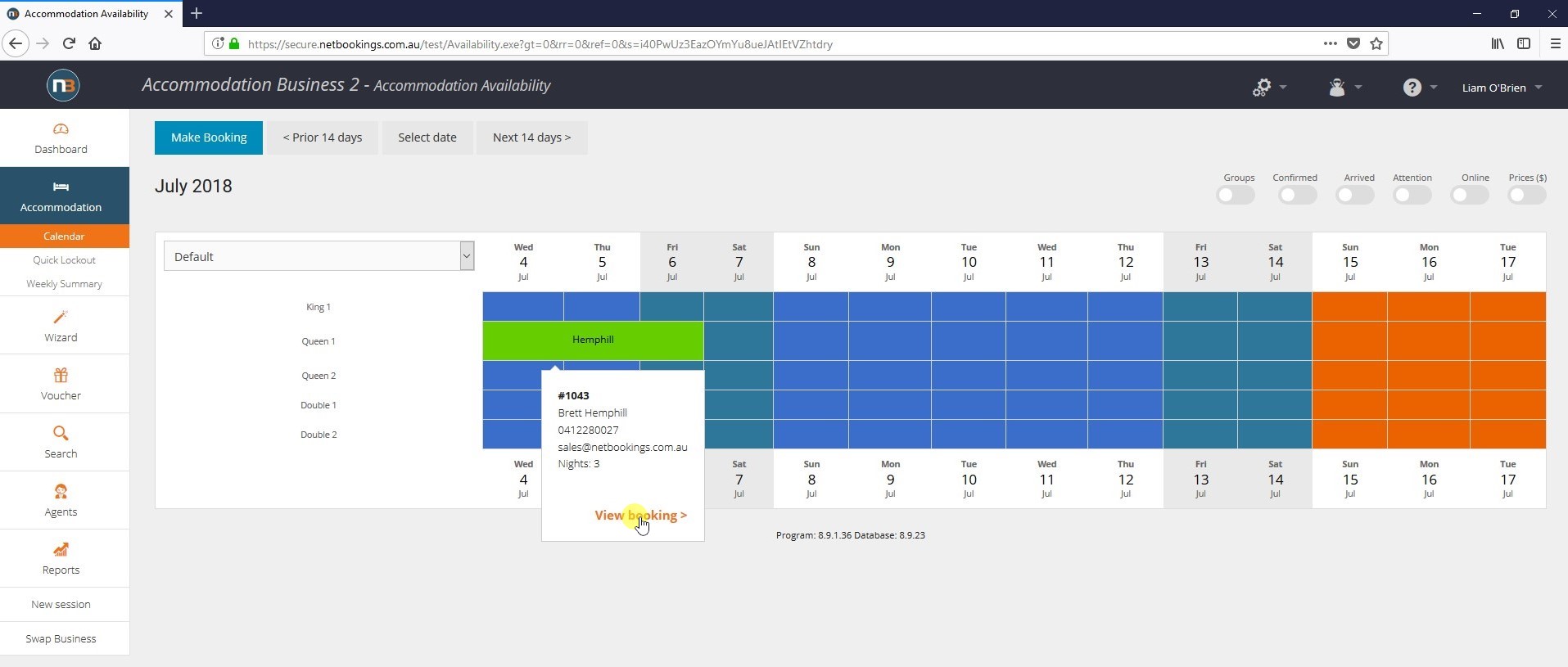 Select the desired booking, and then click 'View booking'.
Click 'Add to booking'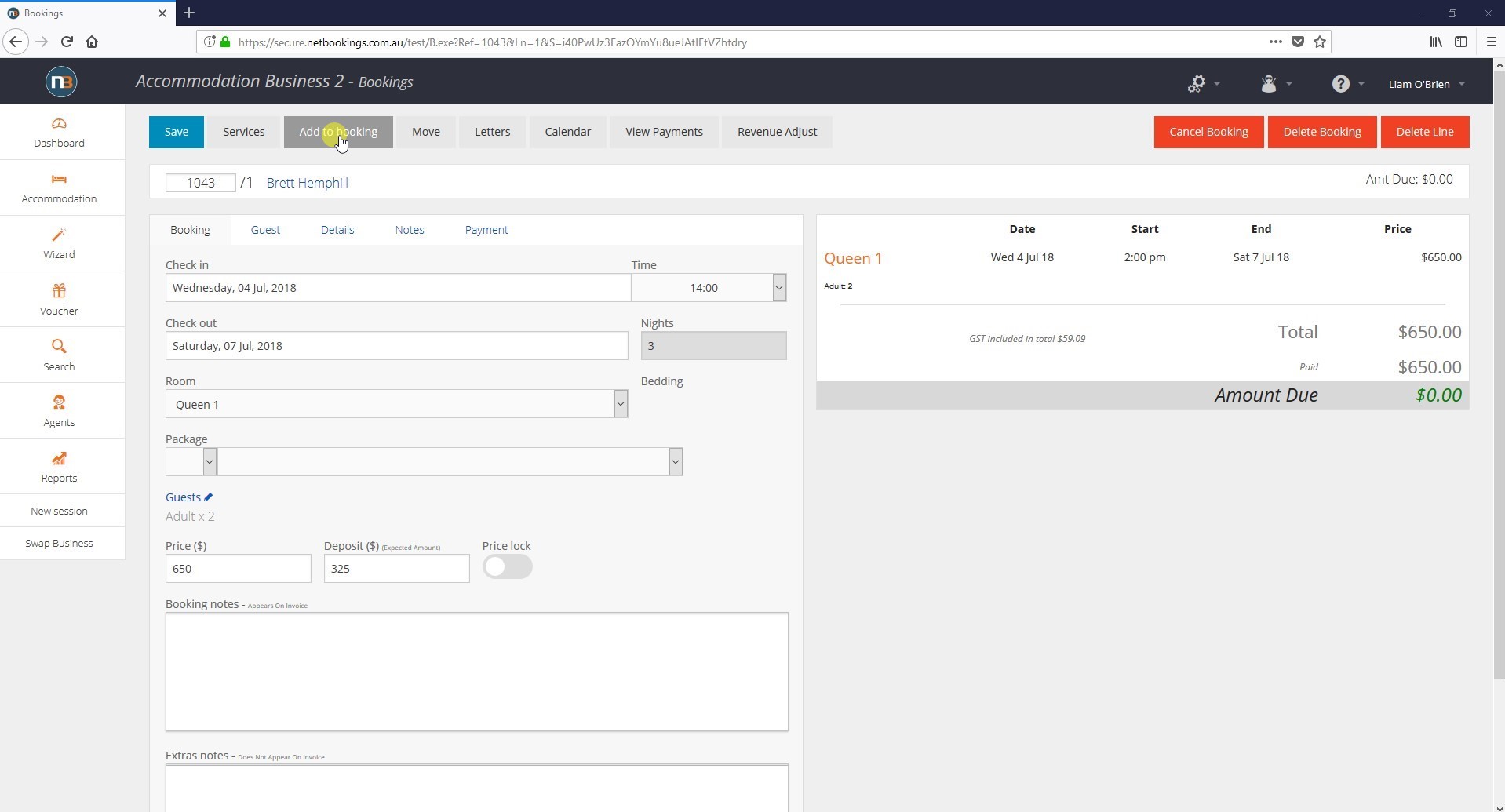 Click 'Accommodation'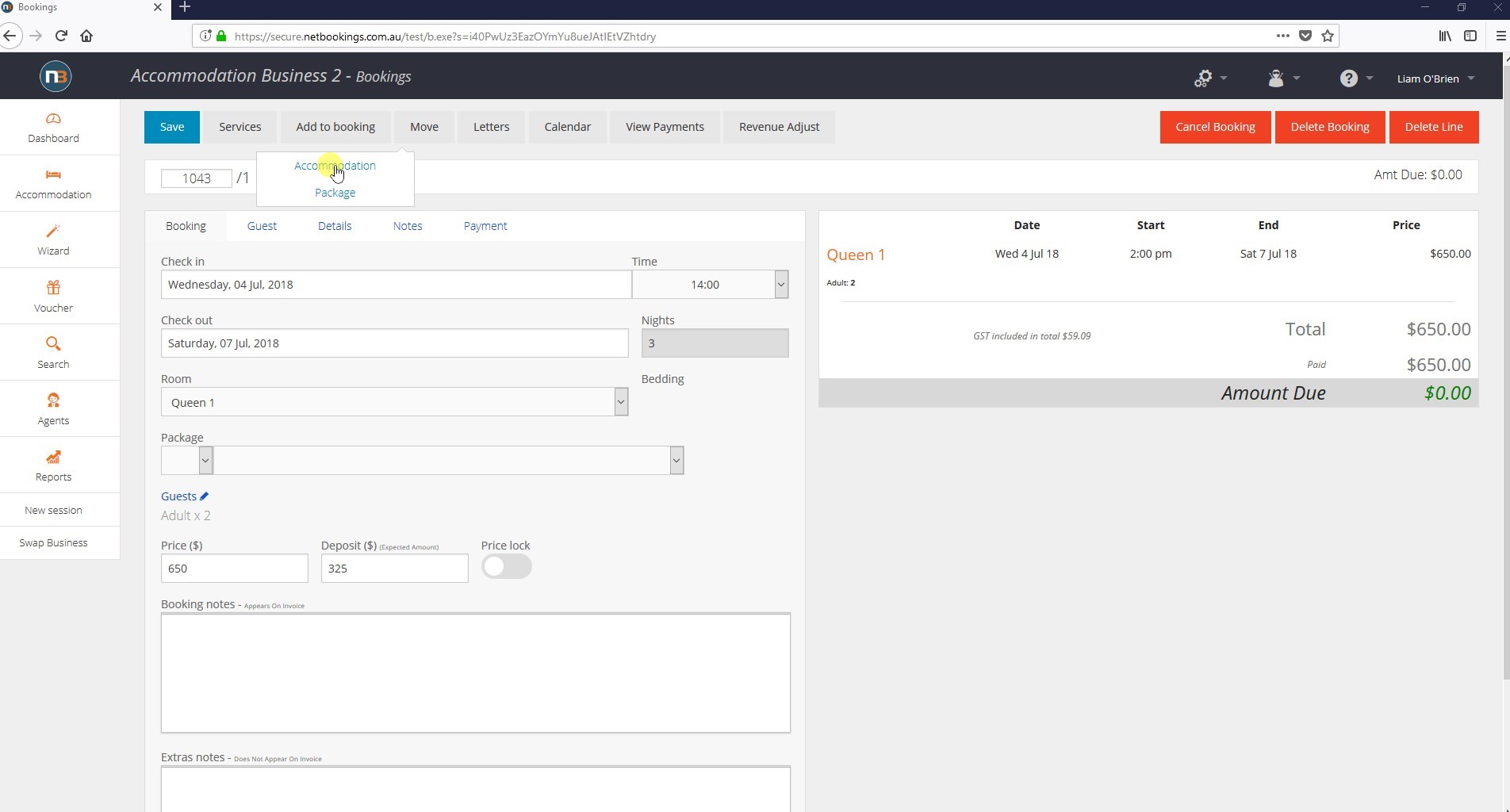 Select the Day and Room
Select the day (column) and room (row) that you would like to add to the booking. From the drop-down menu, select the number nights.
Click 'Add to booking'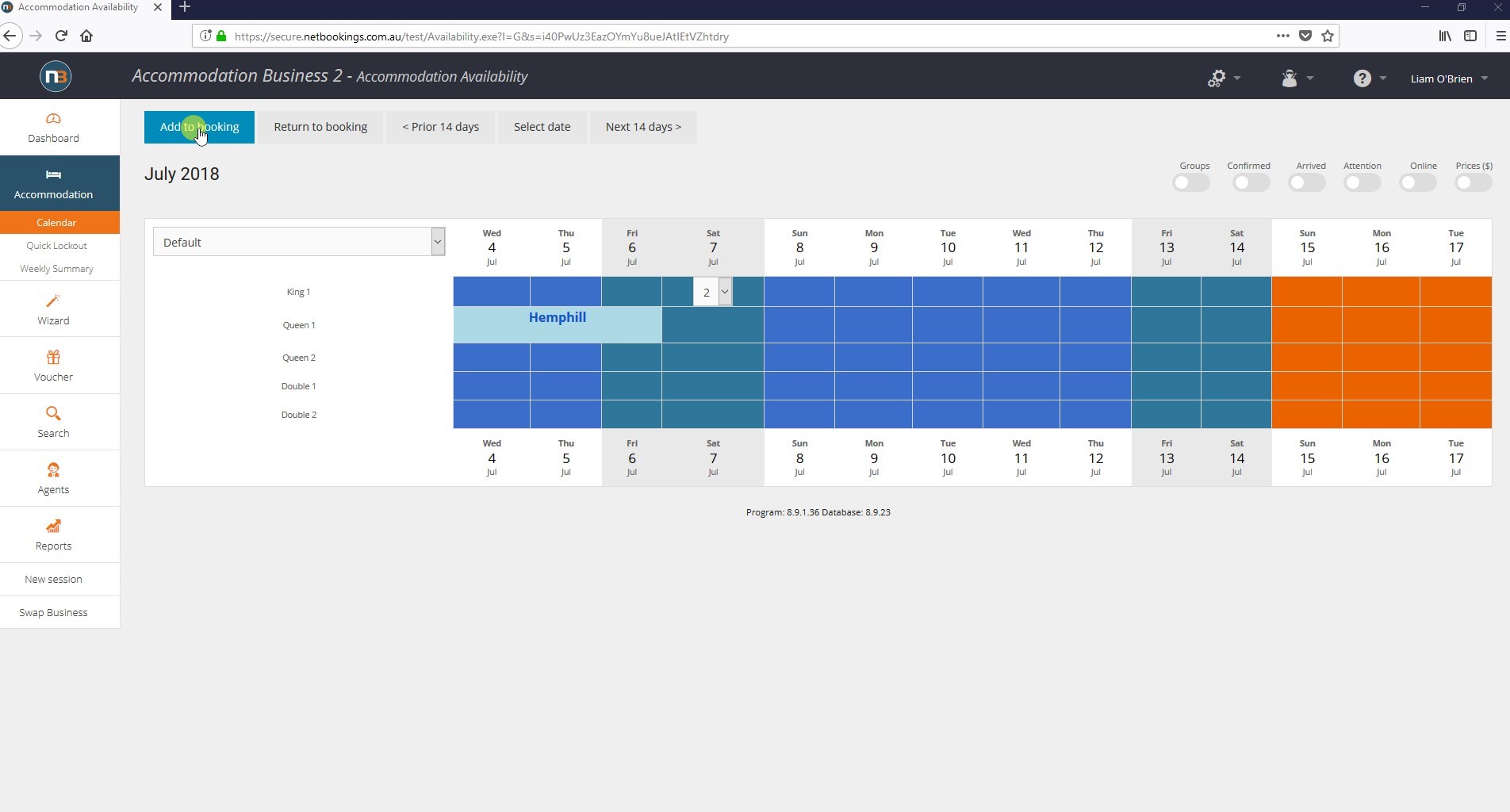 Your Additional Booking Will Appear Here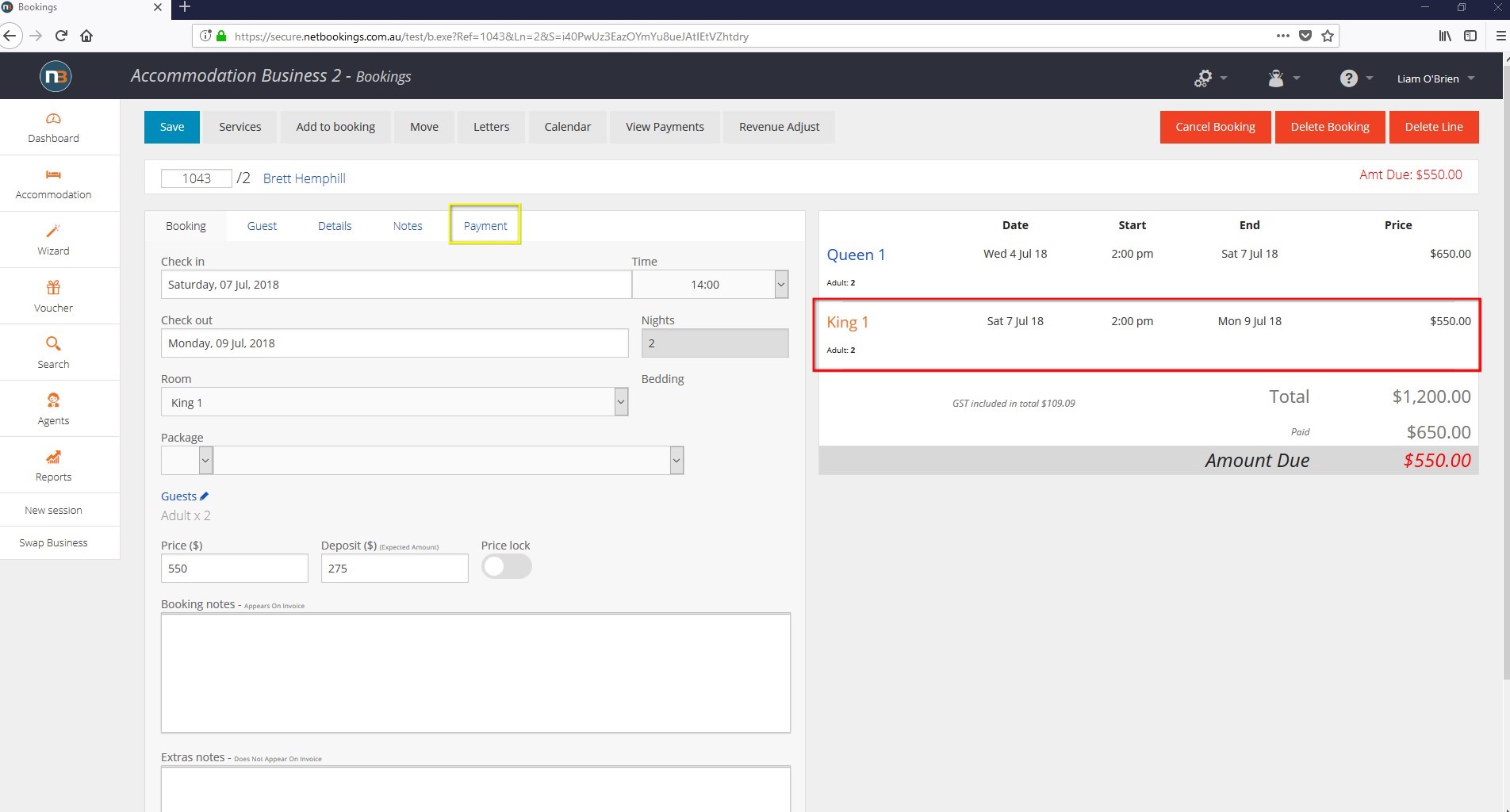 Your additional booking will appear on the summary on the right, as well as the new amount due. Payment can be completed in the 'Payment' section (yellow box).