Addons are services that can be booked in conjunction with a tour. For example, you may wish to allow guests to hire an additional piece of equipment.
Click 'Services Setup'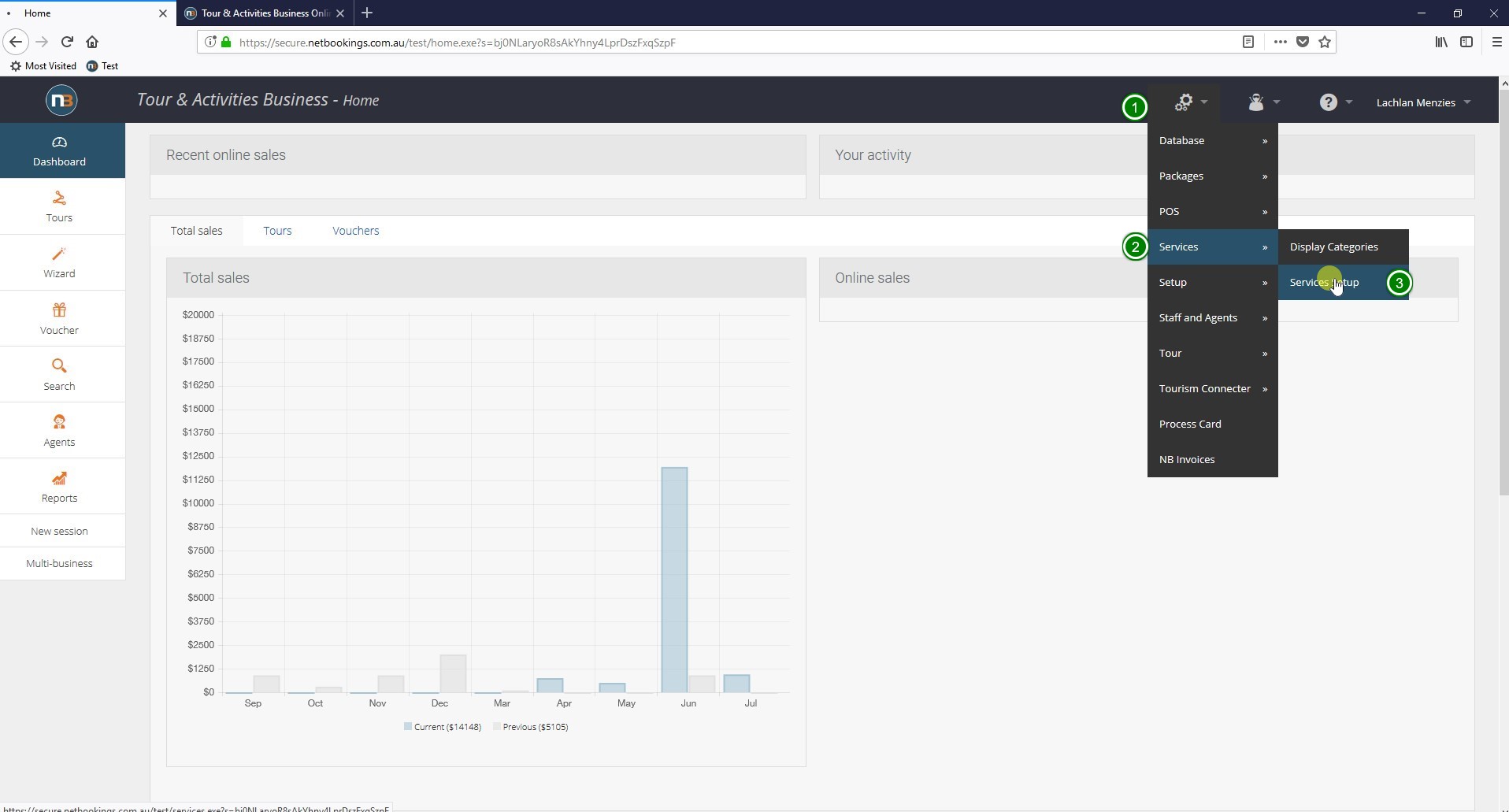 Navigate to System > Services > Services Setup.
Click 'New'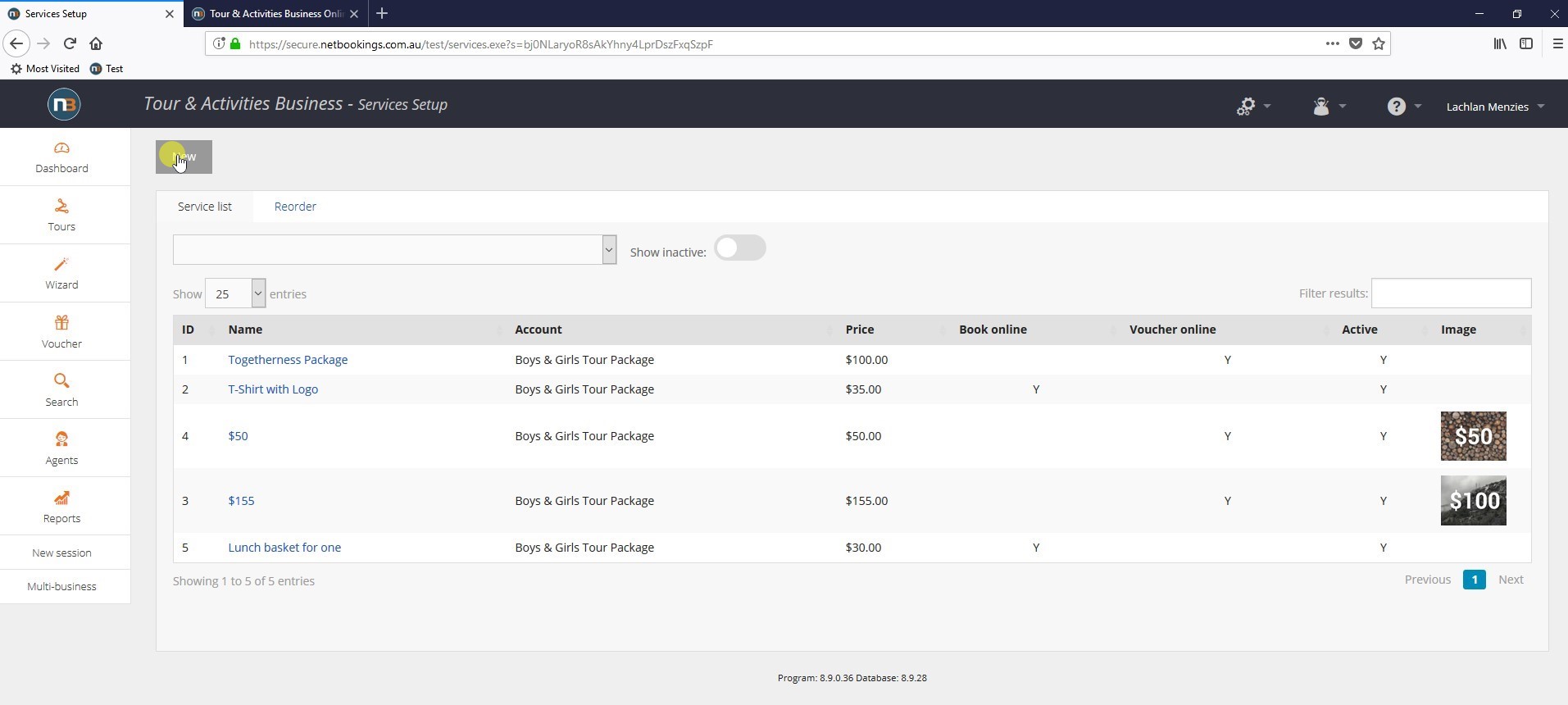 Enter Service Details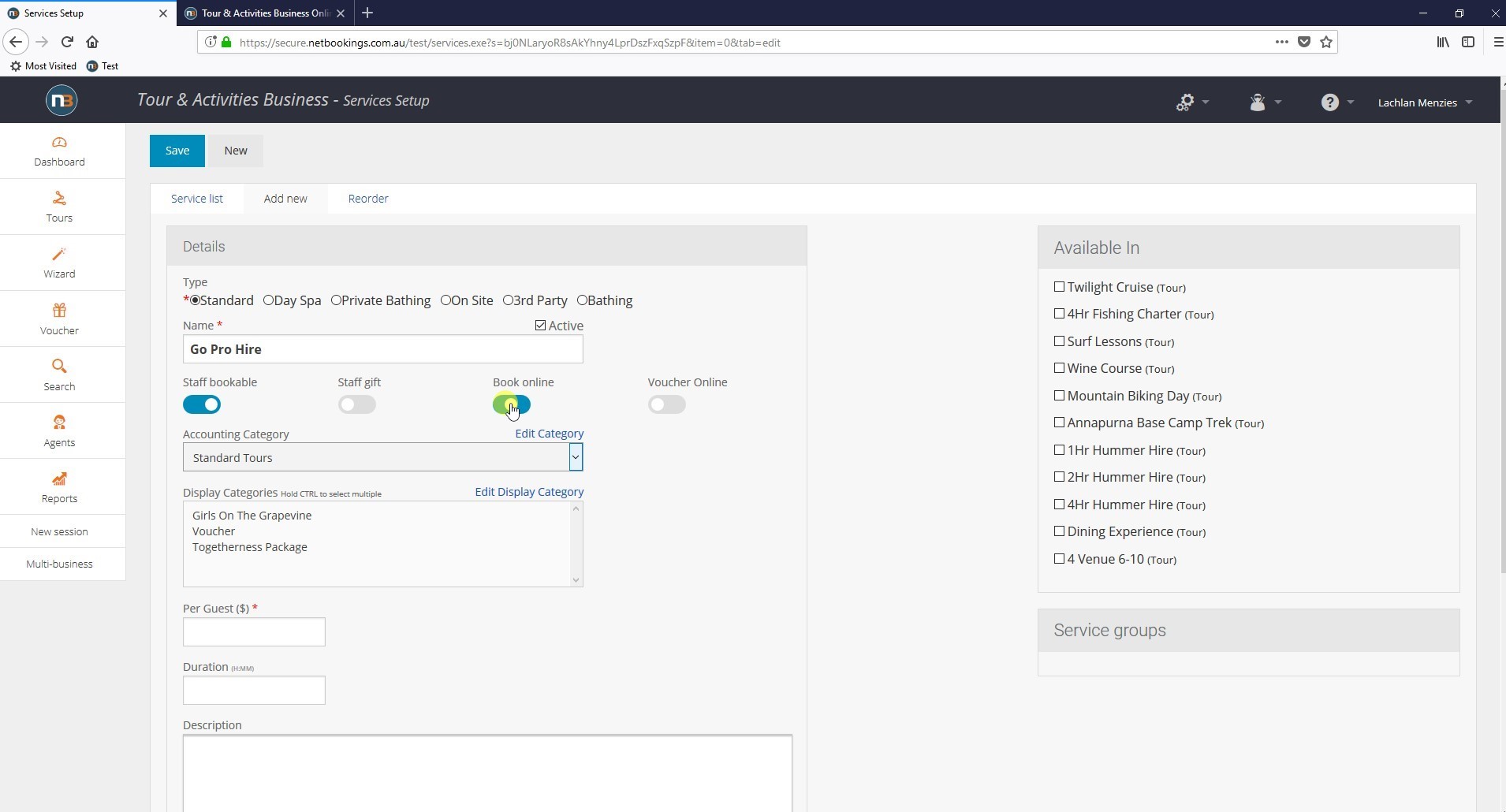 Enter the details of the service, ensuring that 'Staff bookable' and 'Book online' are active. Then, select the tours that you would like this service to be bookable with from the list on the right.
Go Pro Hire Appears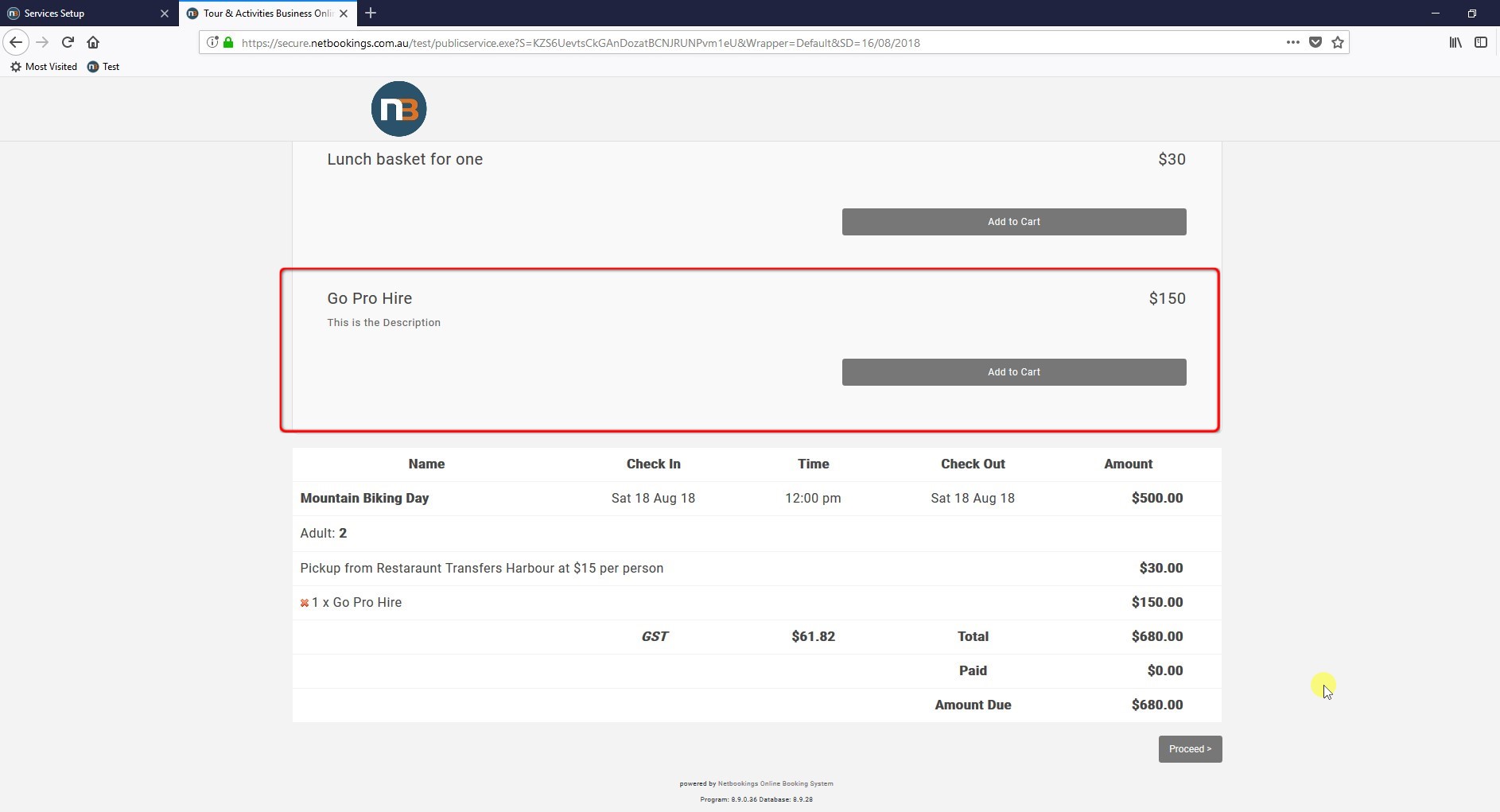 You can now add your addon to the booking.