Netbookings allows businesses to use agents to make bookings on the behalf of guests. Agents are considered staff members in the Netbookings backend, but are normally not given the same permissions as a staff member.
Click 'Staff/Agents Setup'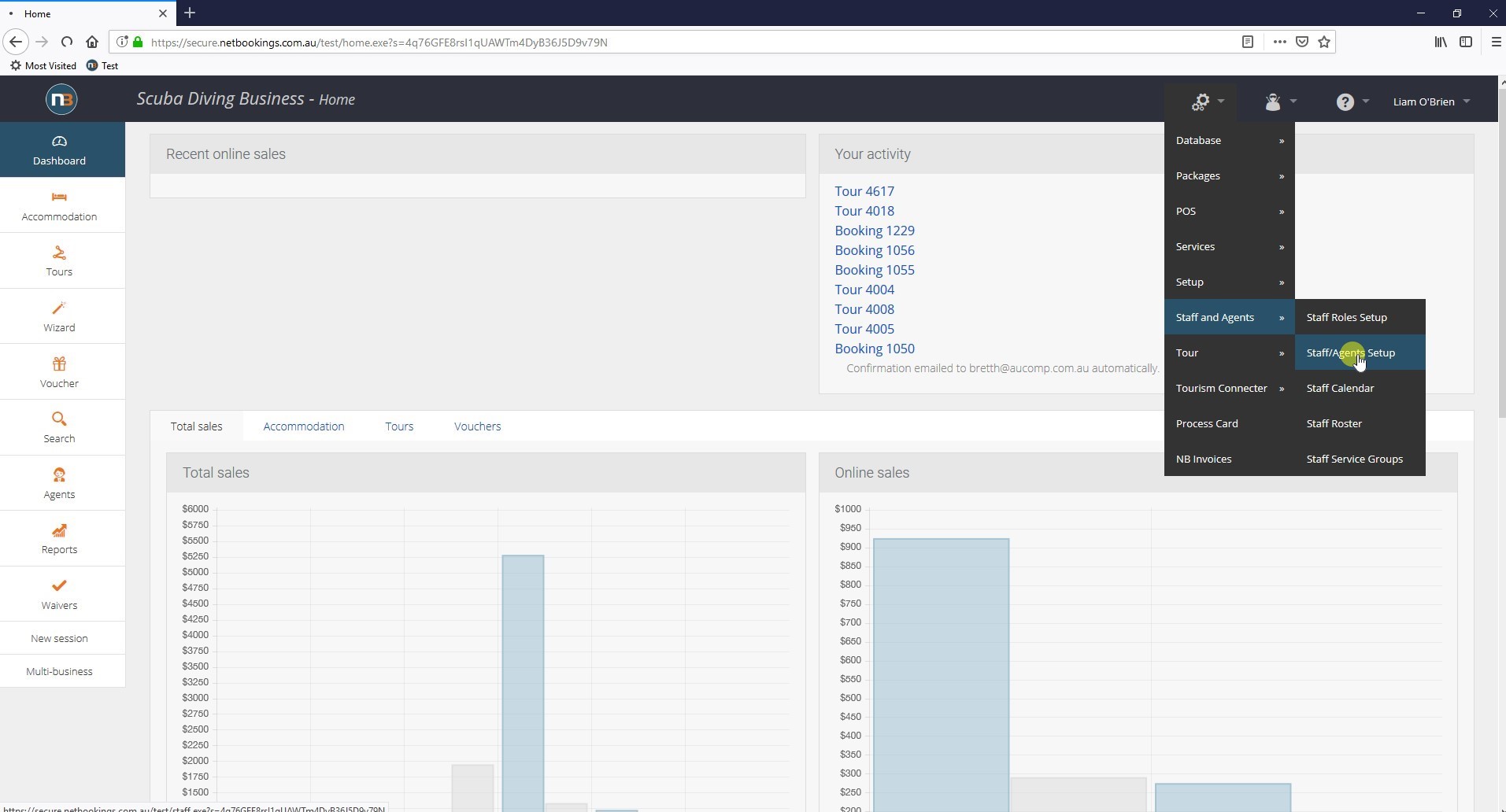 Navigate to System > Staff and Agents > Staff/Agents Setup
Click 'New'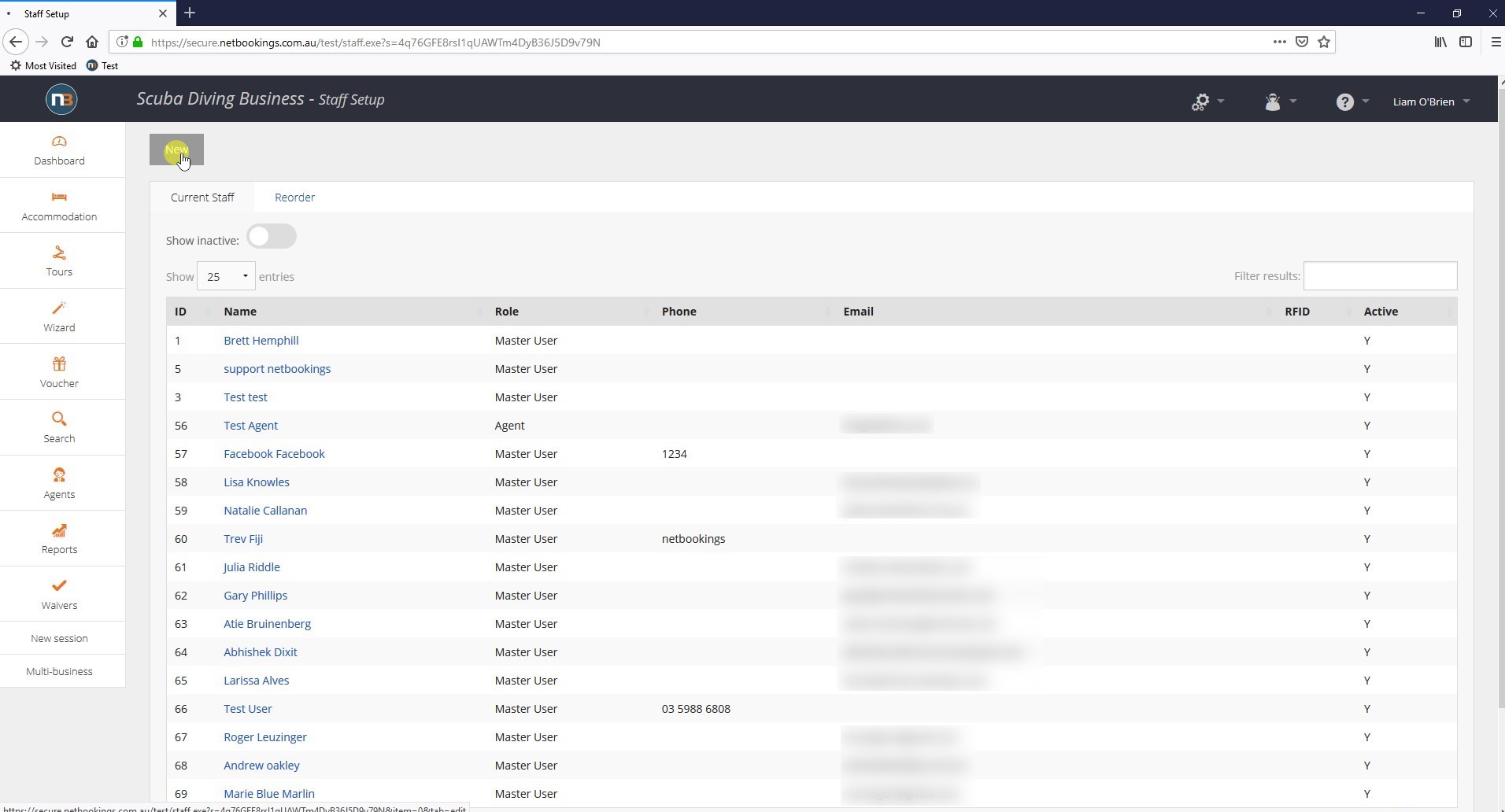 Enter Agent Details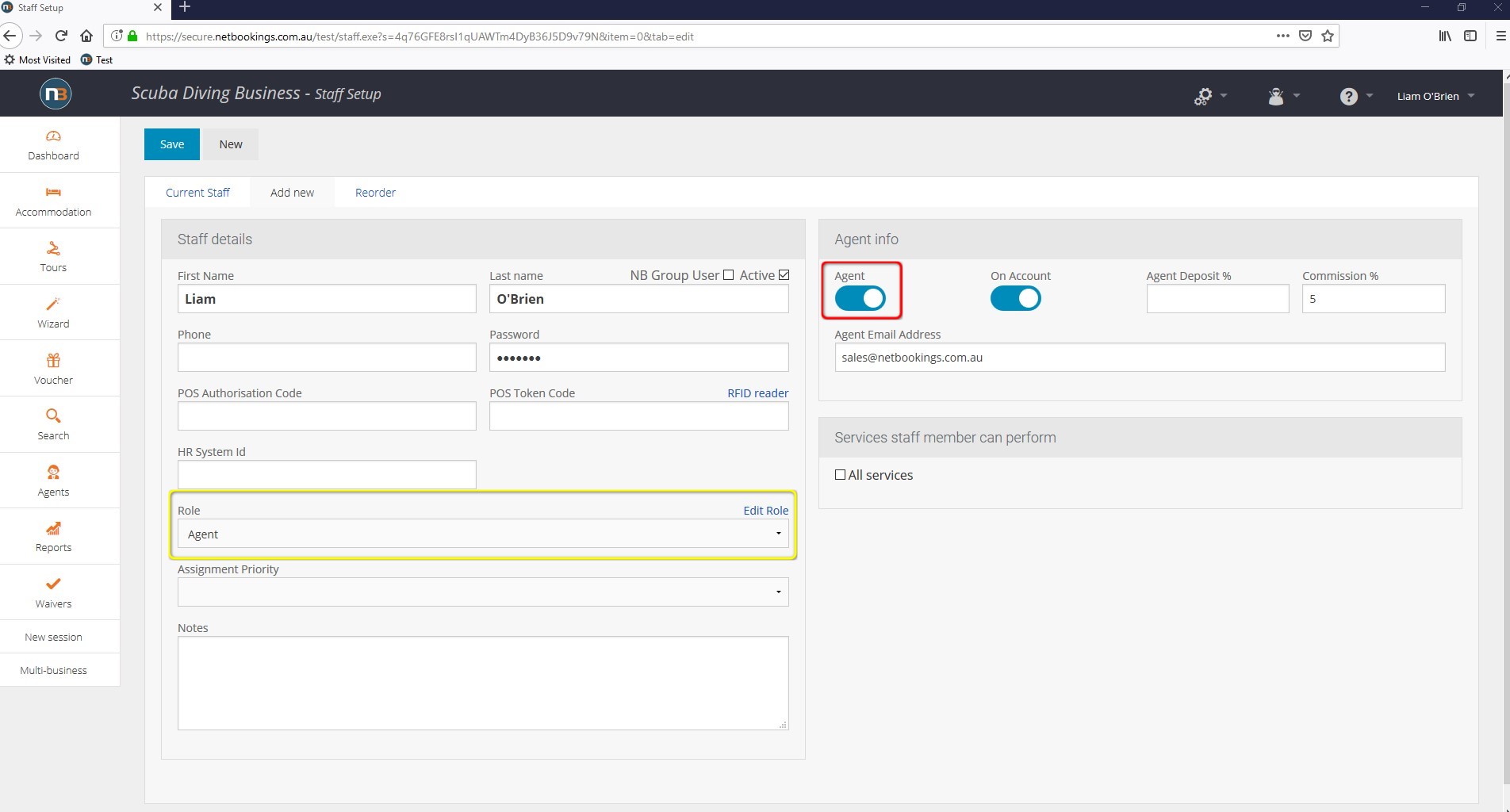 Enter the details of the agent, making sure to assign their 'Role' as your agent role and to enable them as an agent in 'Agent info'.
Also make sure to enter the agent's email address.
Click 'Save'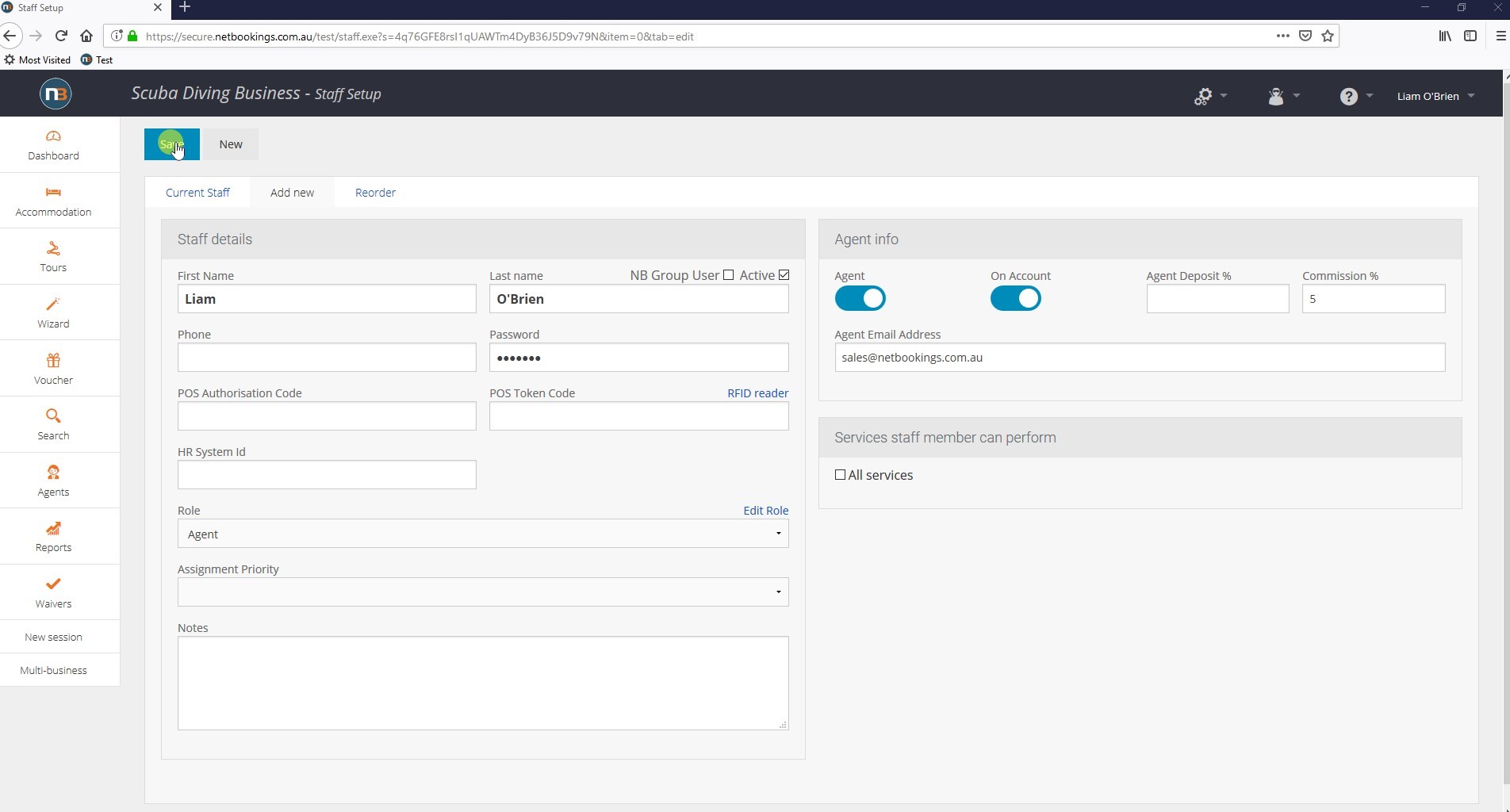 Click 'Save' to add your new agent.
Example: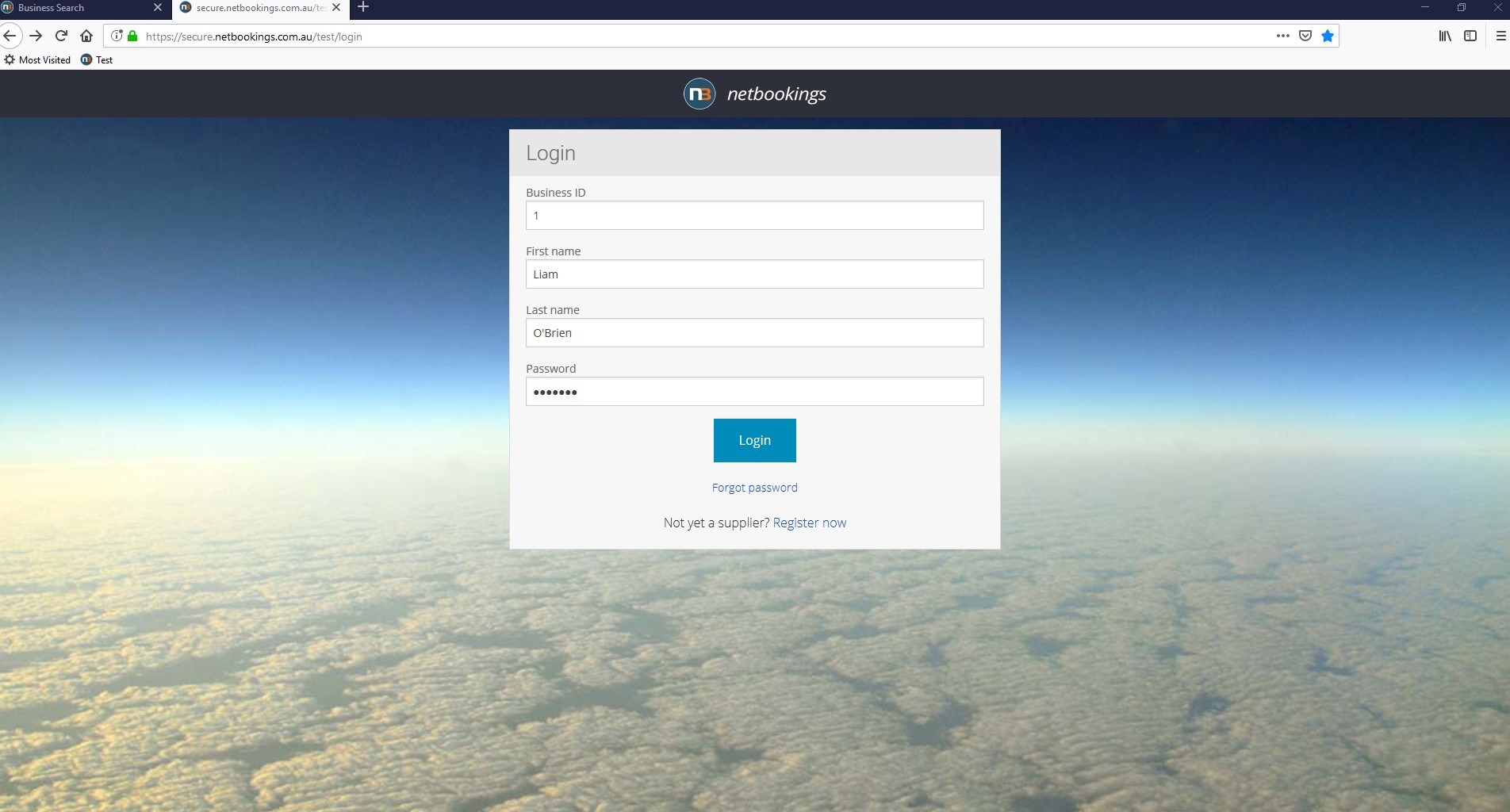 Your agent may now login to Netbookings as an agent.