Book a package using the Wizard option from the main menu.
Click 'Wizard'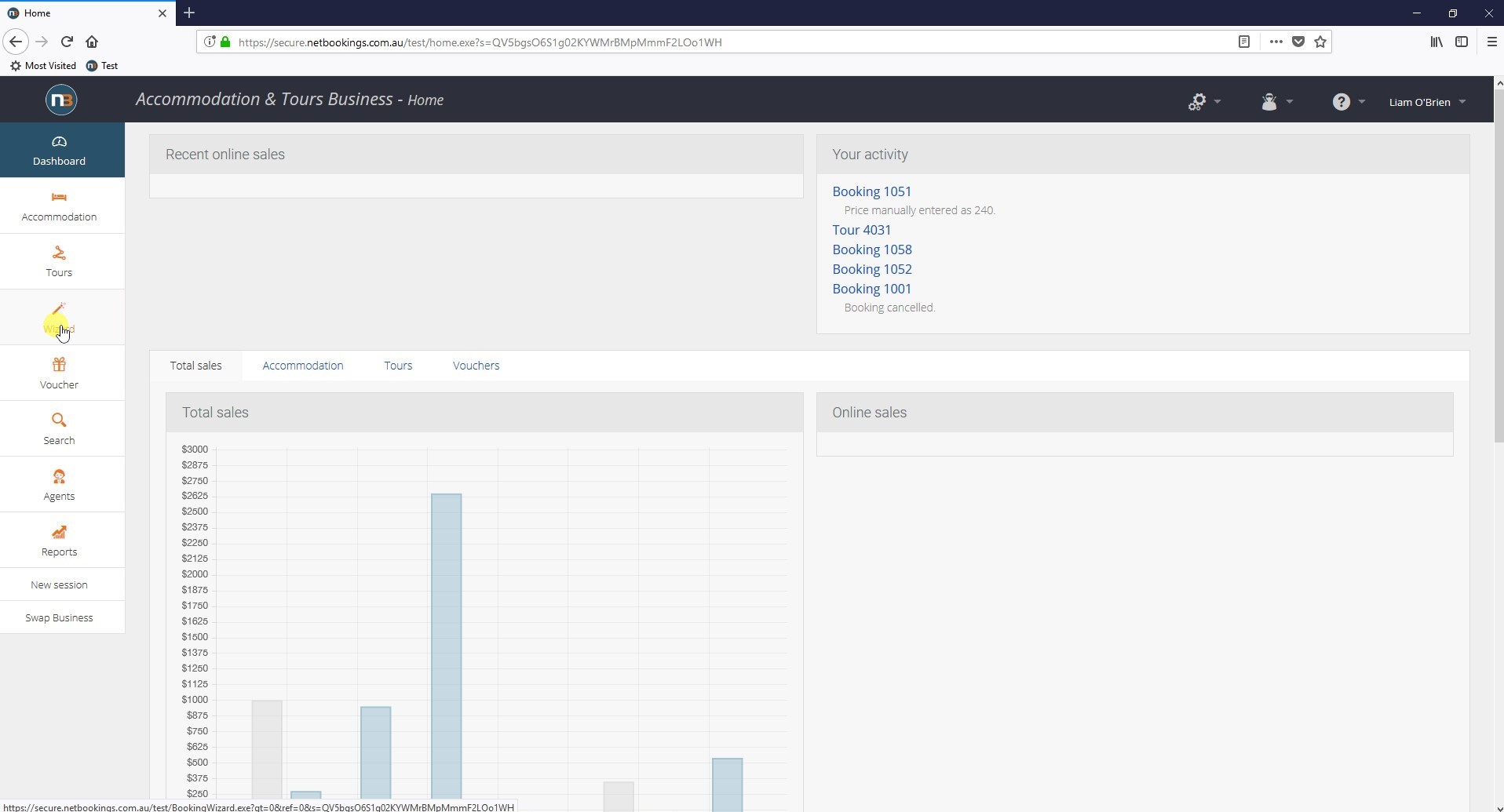 Navigate to Main Menu > Wizard.
Select a Package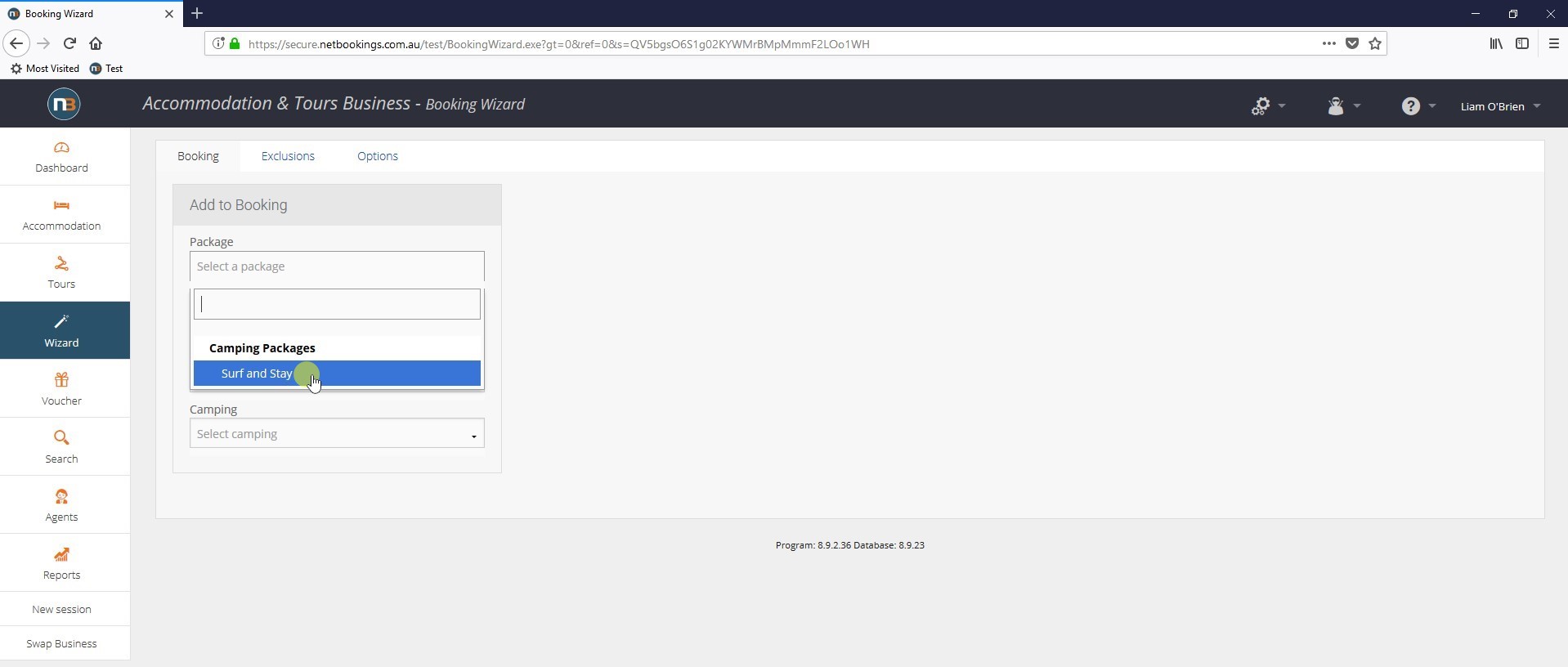 Select a package by using the drop-down menu.
Click 'Check Availability'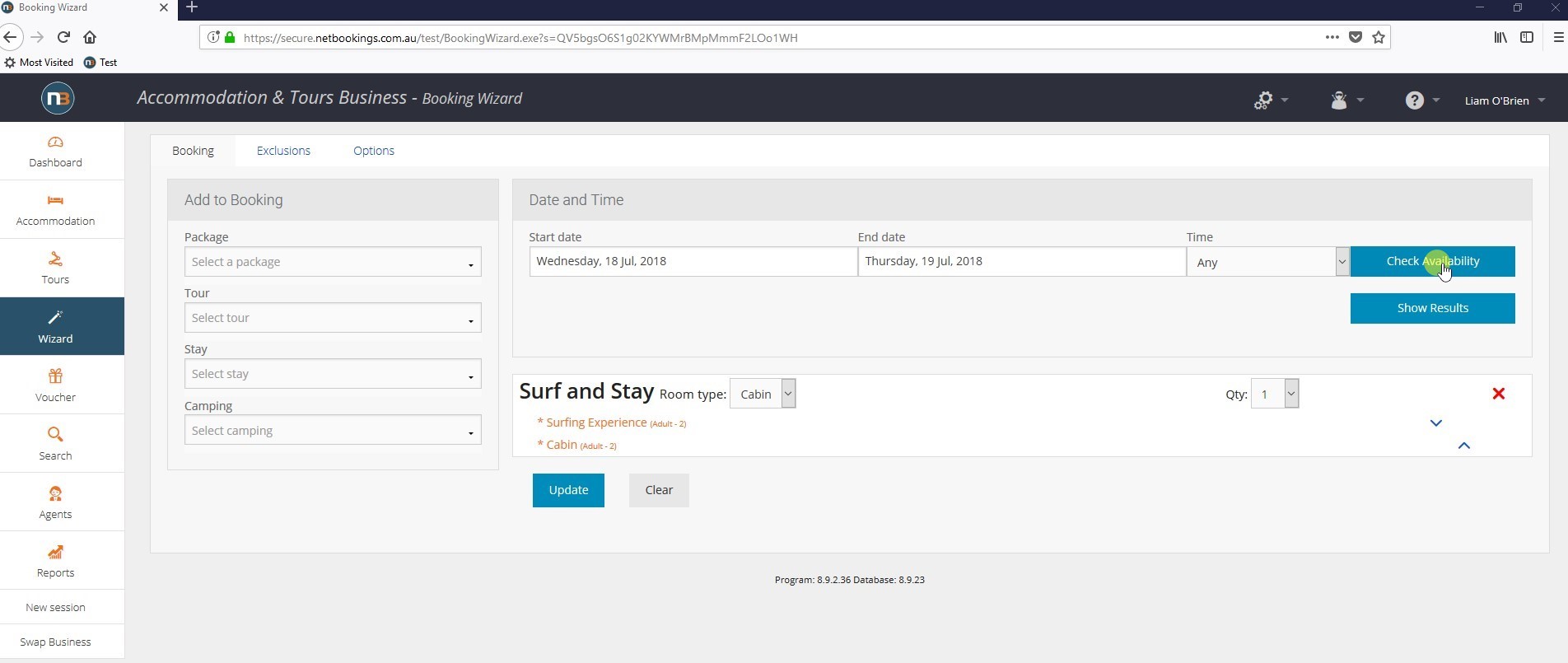 Click 'Check Availability' to check if the package can be booked for the specified date(s).
Click 'Book Now'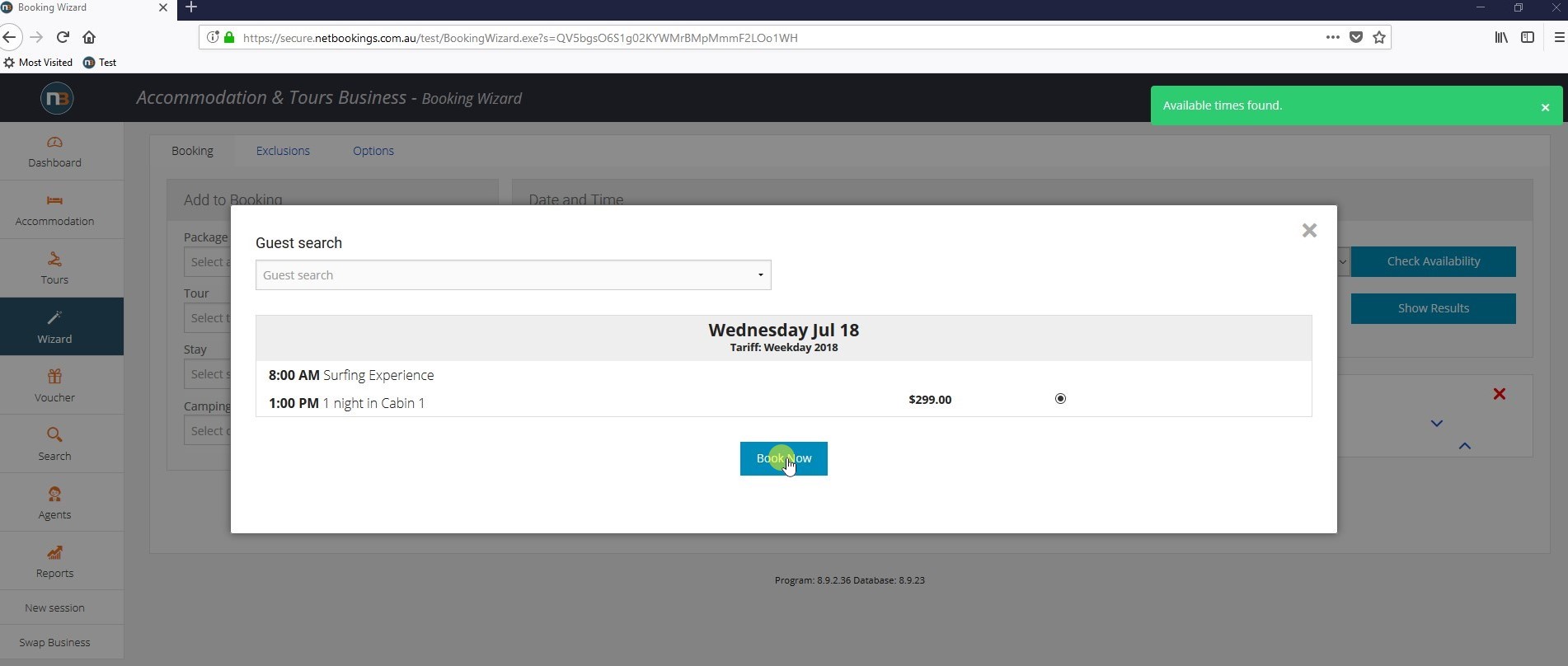 Click 'Assign Guest'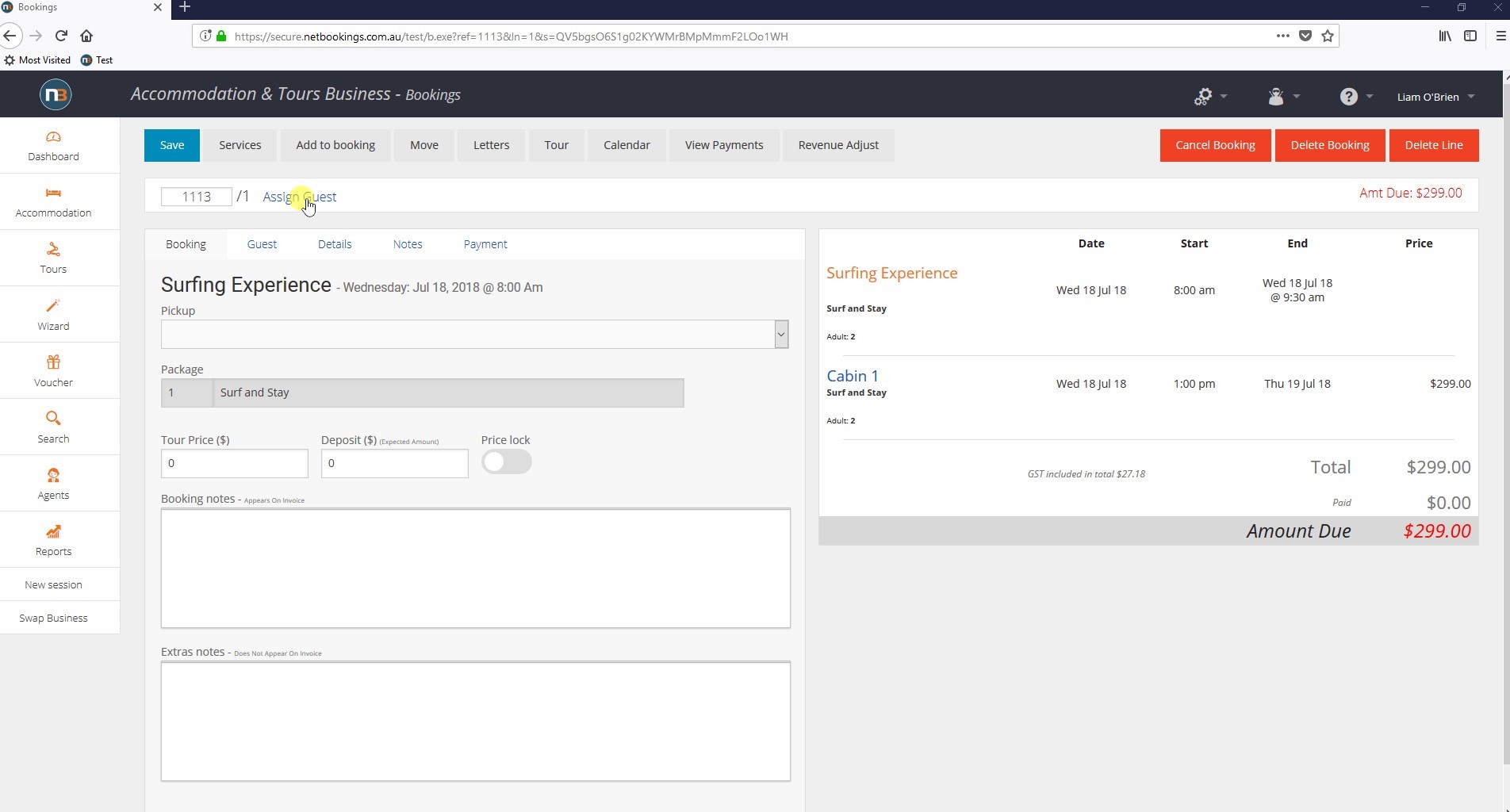 Search for your Guest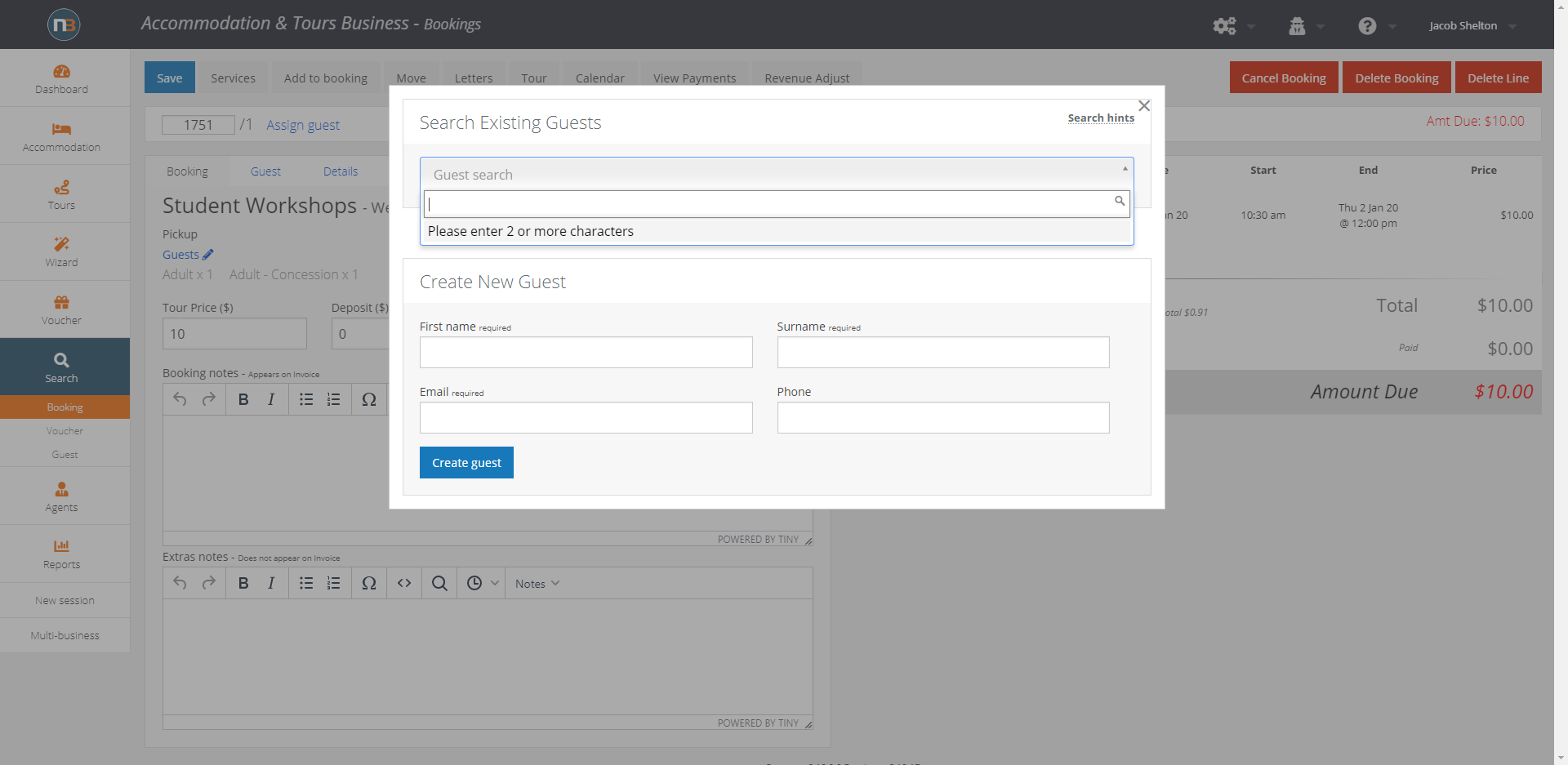 Search for your guest from the guest database, or create a new guest. Select your guest by clicking on their name.
Click 'Payment'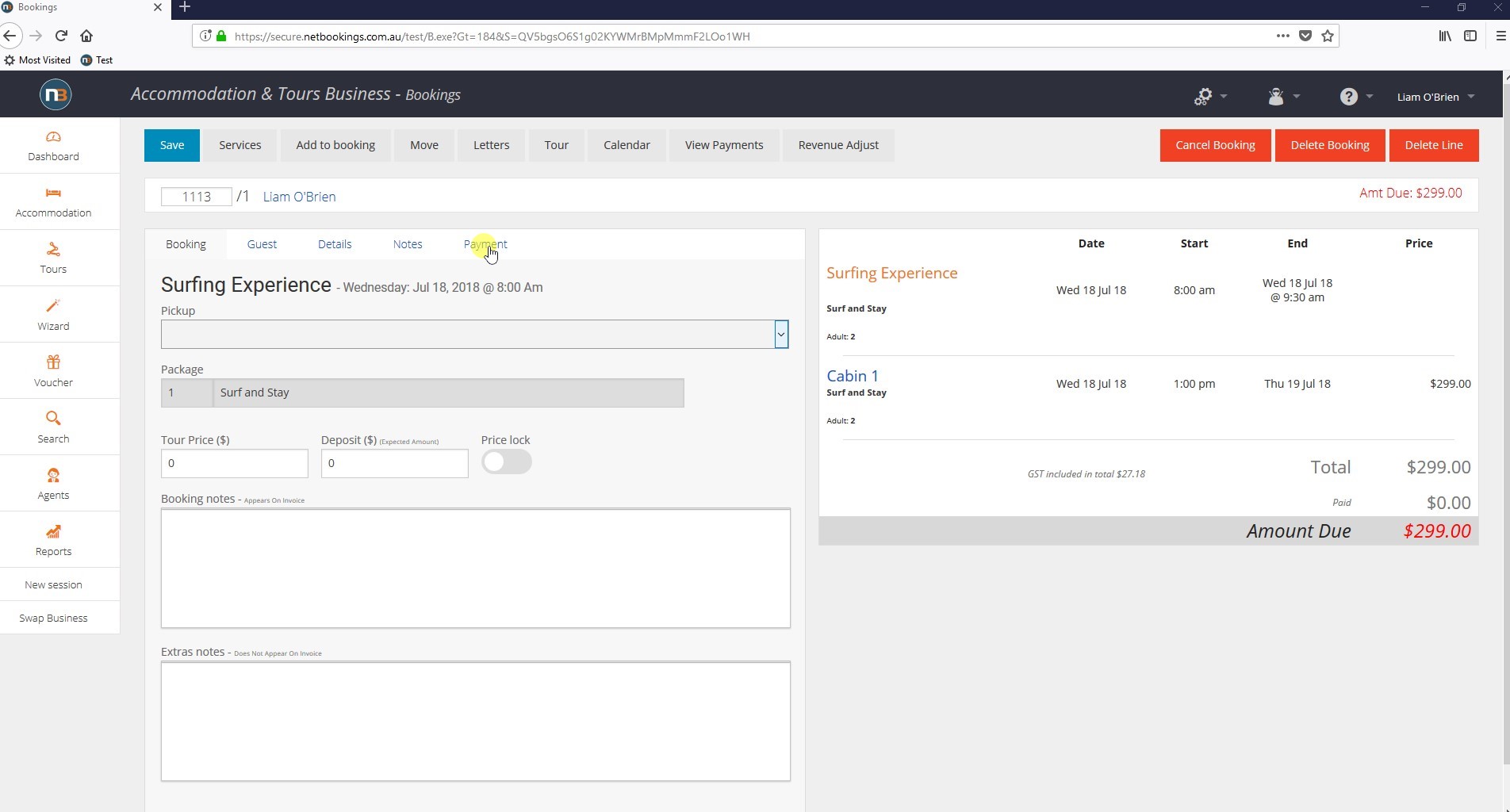 Enter Payment Details
Enter the payment details, including amount and type, then click 'Make Payment'.
If your guest's email is in the guest database, a confirmation email will automatically be sent to the guest.