The calendar setup allows you to assign tariffs and minimum number of nights to each day.
Click 'Calendar Setup'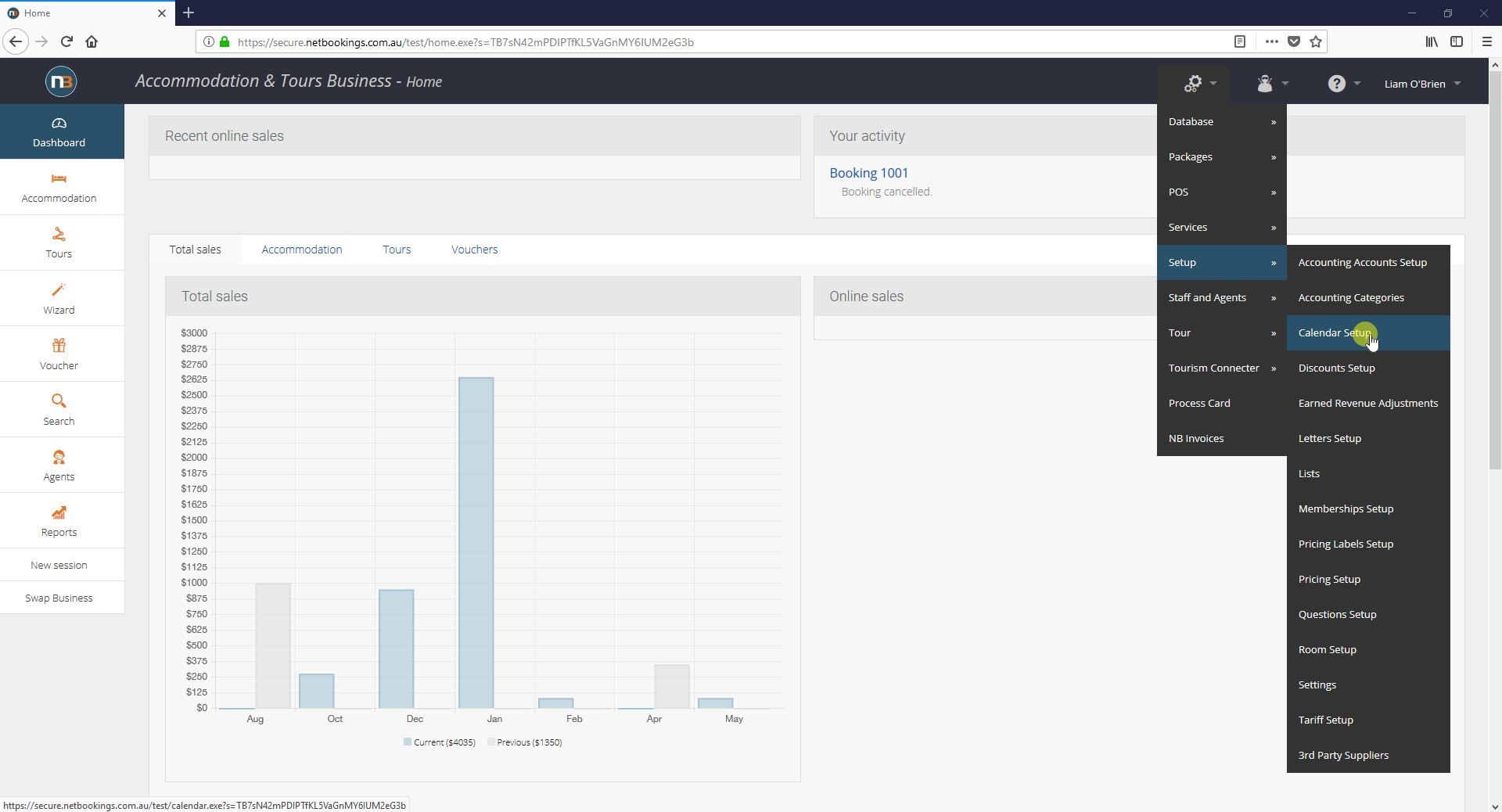 Navigate to System > Setup > Calendar Setup.
Customise Your Calendar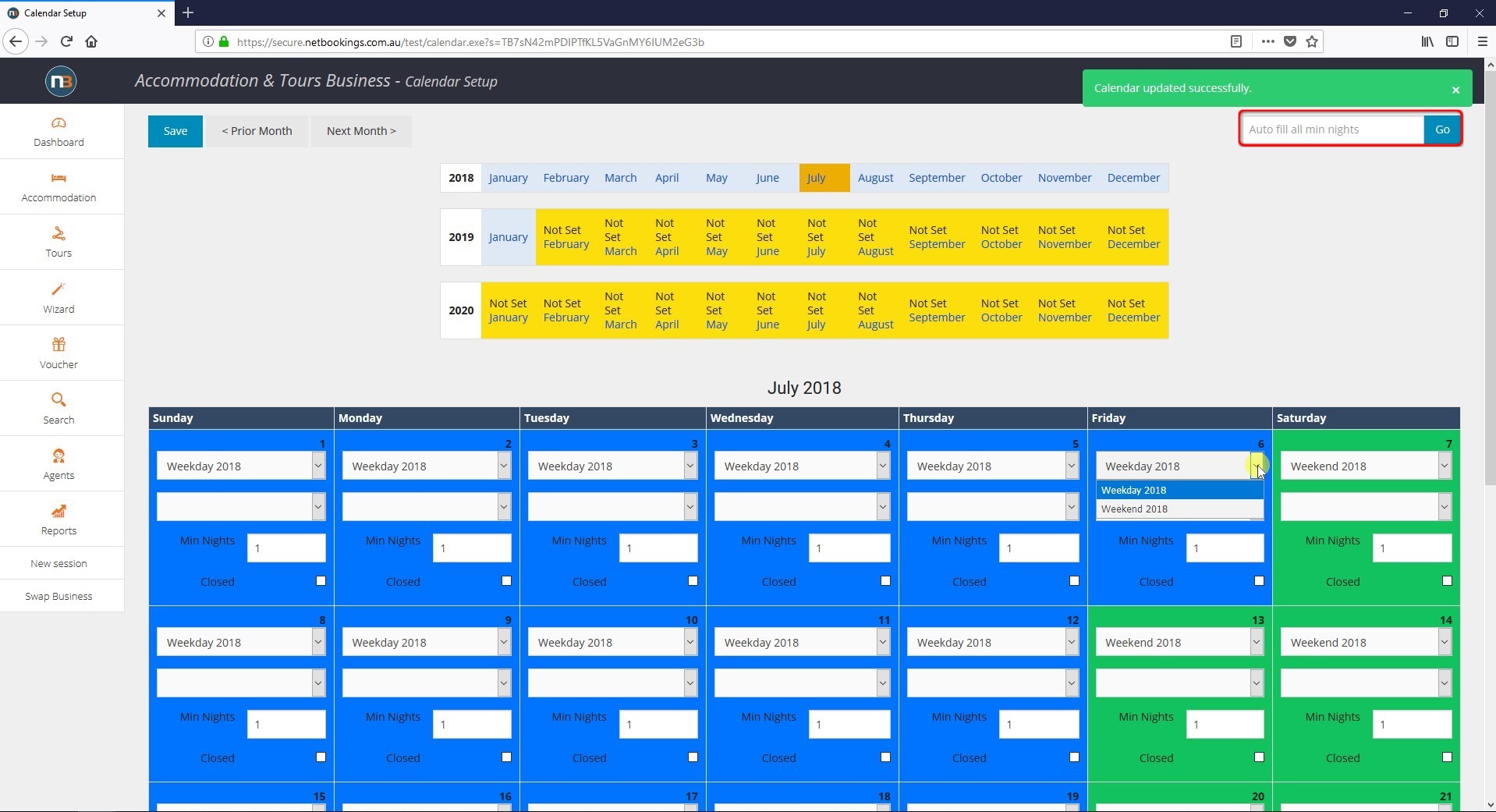 Apply your tariffs by selecting them from the drop-down menu for each day.
The number entered in the 'Min Nights' is the minimum number of nights that a guest must book for if it is their arrival date.
If a negative number is entered into the 'Min Nights' field, the guest must stay for the specified number of days if their booking includes that date. Put another way, if you enter a negative value, the guest must stay for at least that number of nights, regardless of when their check-in date is, as long as their booking contains that date.
If the number '20' is entered it means that guests may not check in or out on that day. Guests may book to stay beyond this date but cannot book to check in or out on this date. Note that the number 20 was selected arbitrarily.
You may automatically fill the minimum nights to every cell using the field in the top right (red box).
Click 'Save'