You can change the details of a tour after it has been scheduled. You can change start time/date, duration, minimum and maximum guests.
Navigate to Main Menu > Tours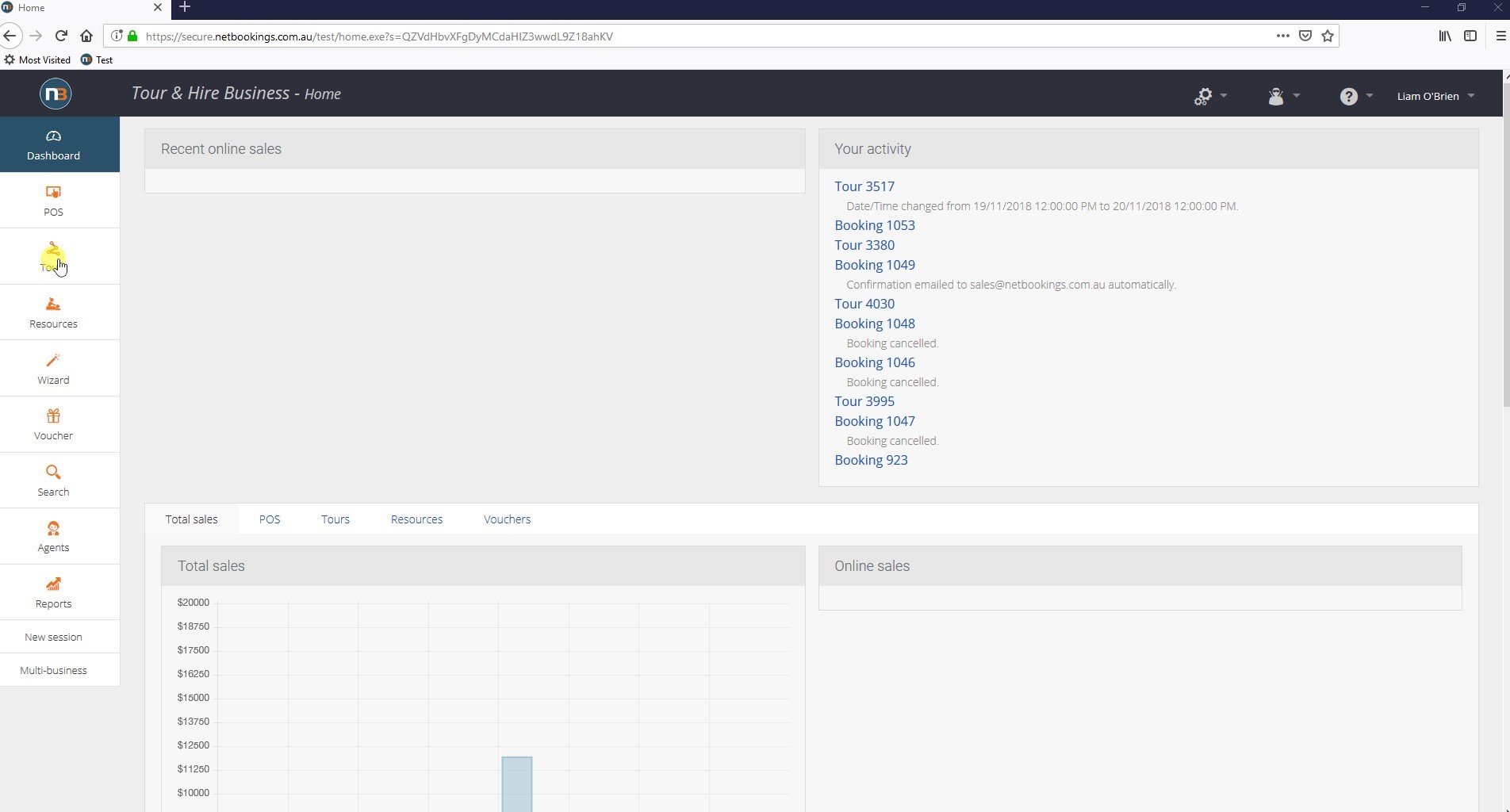 Click on 'Tours' on the Main Menu on the left.
Select a Tour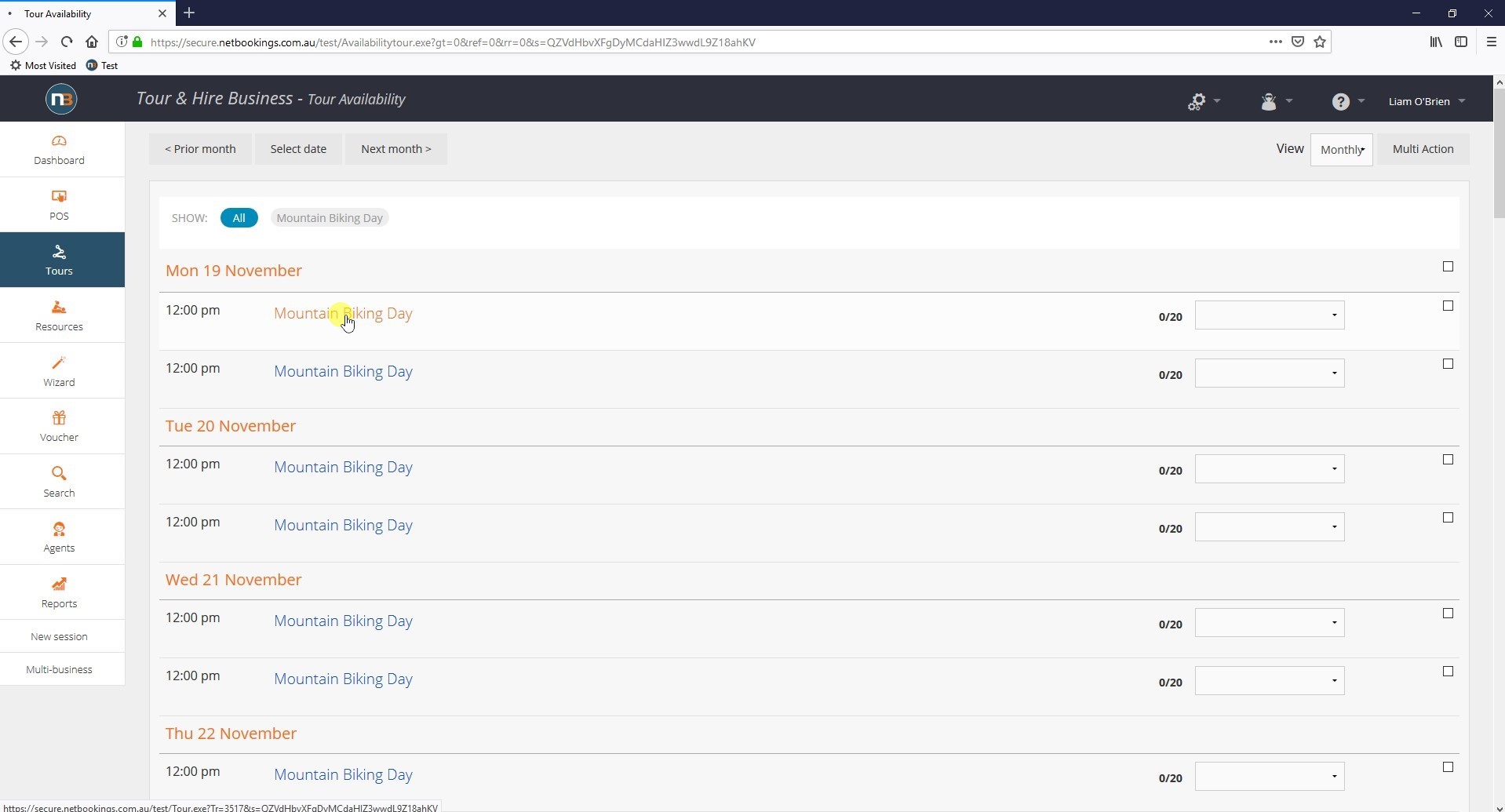 Click on the tour that you would like to edit.
Click 'Tour Setup'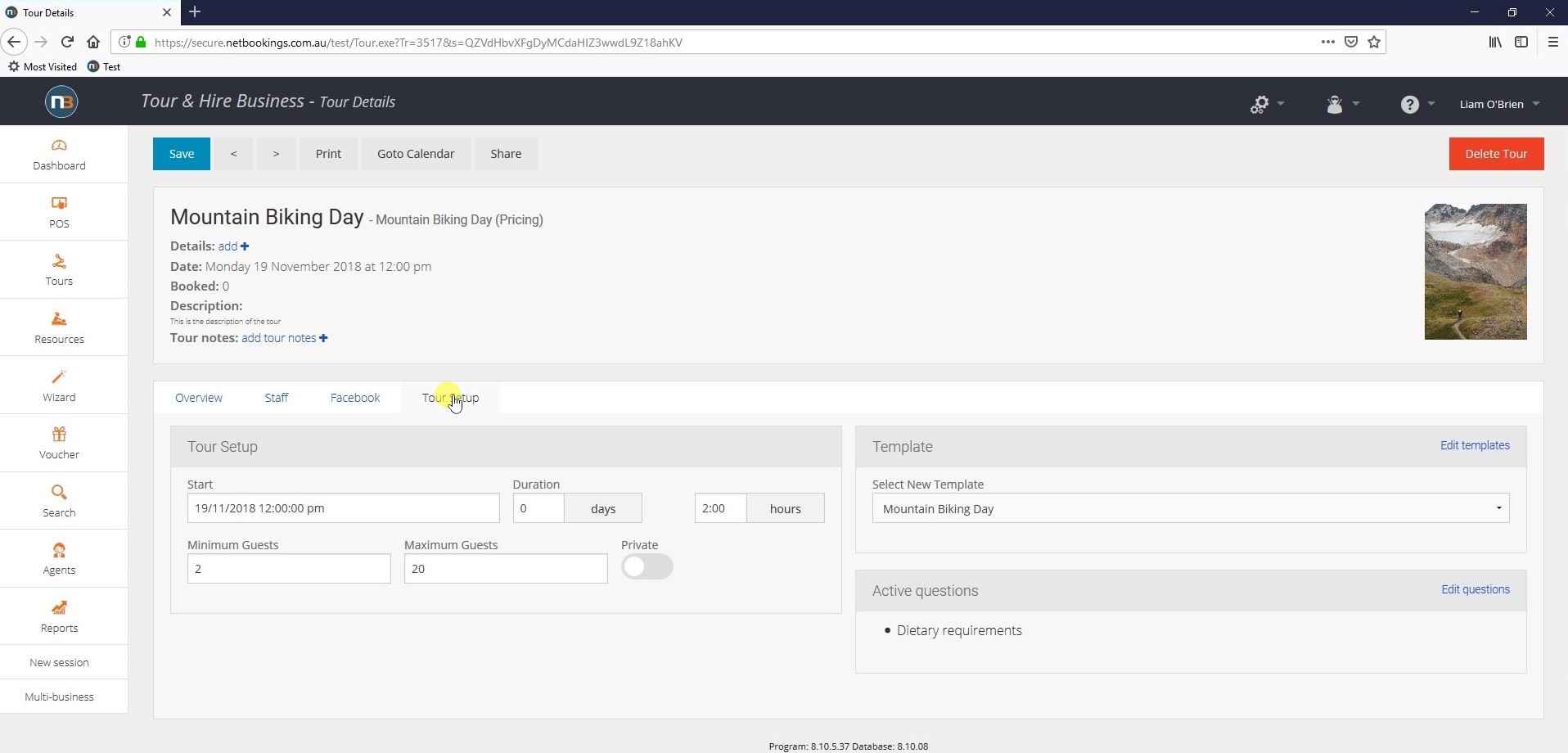 Click 'Save'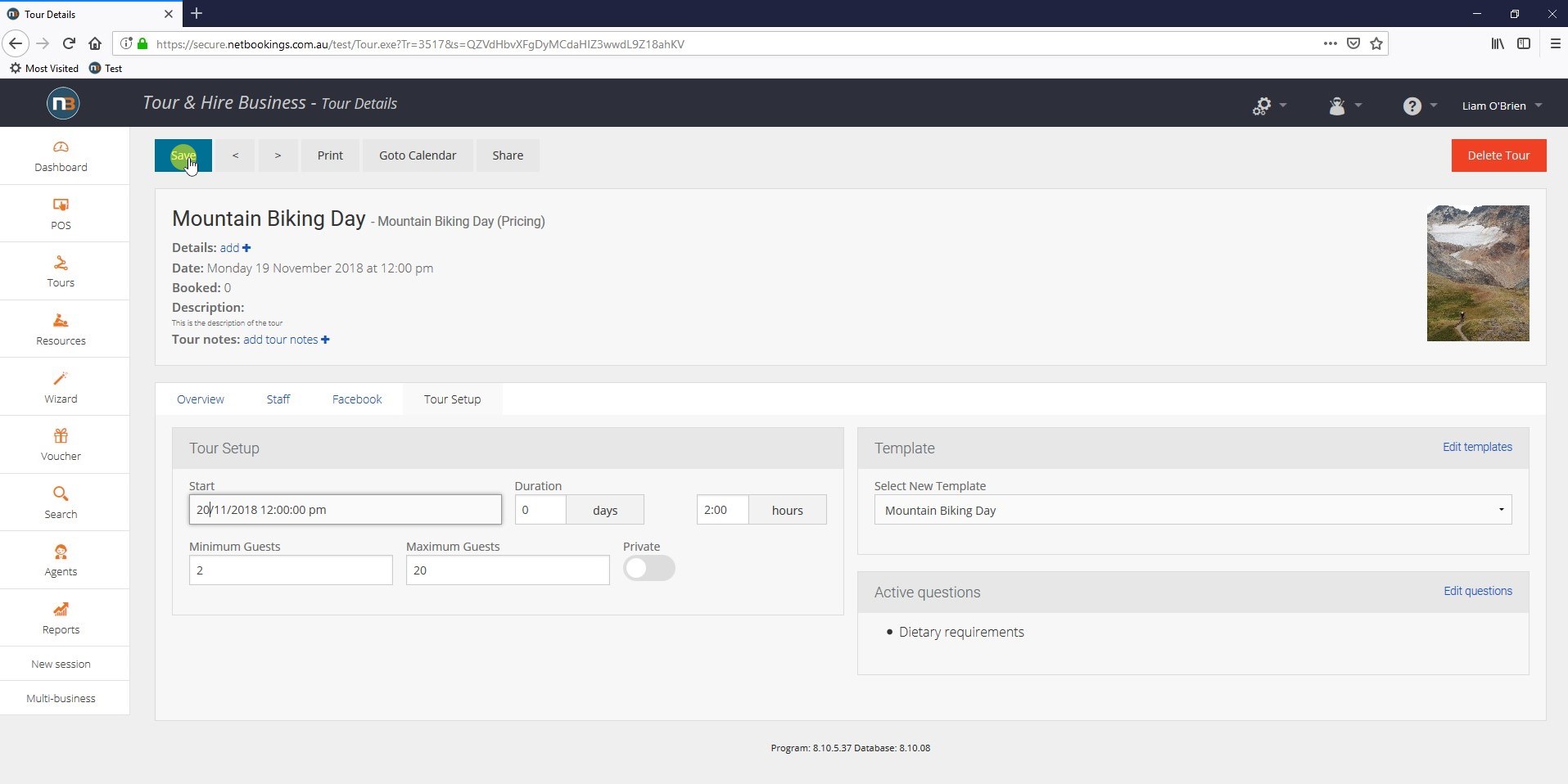 Make any desired changes to the tour, then click 'Save'.