Set your automatic guest communications to your custom template. Use this guide if you want to change your default Gift Certificate email or Booking Payment email. See Letter Templates and Letters to see how to create and use custom letters, then continue reading here.
Click 'Settings'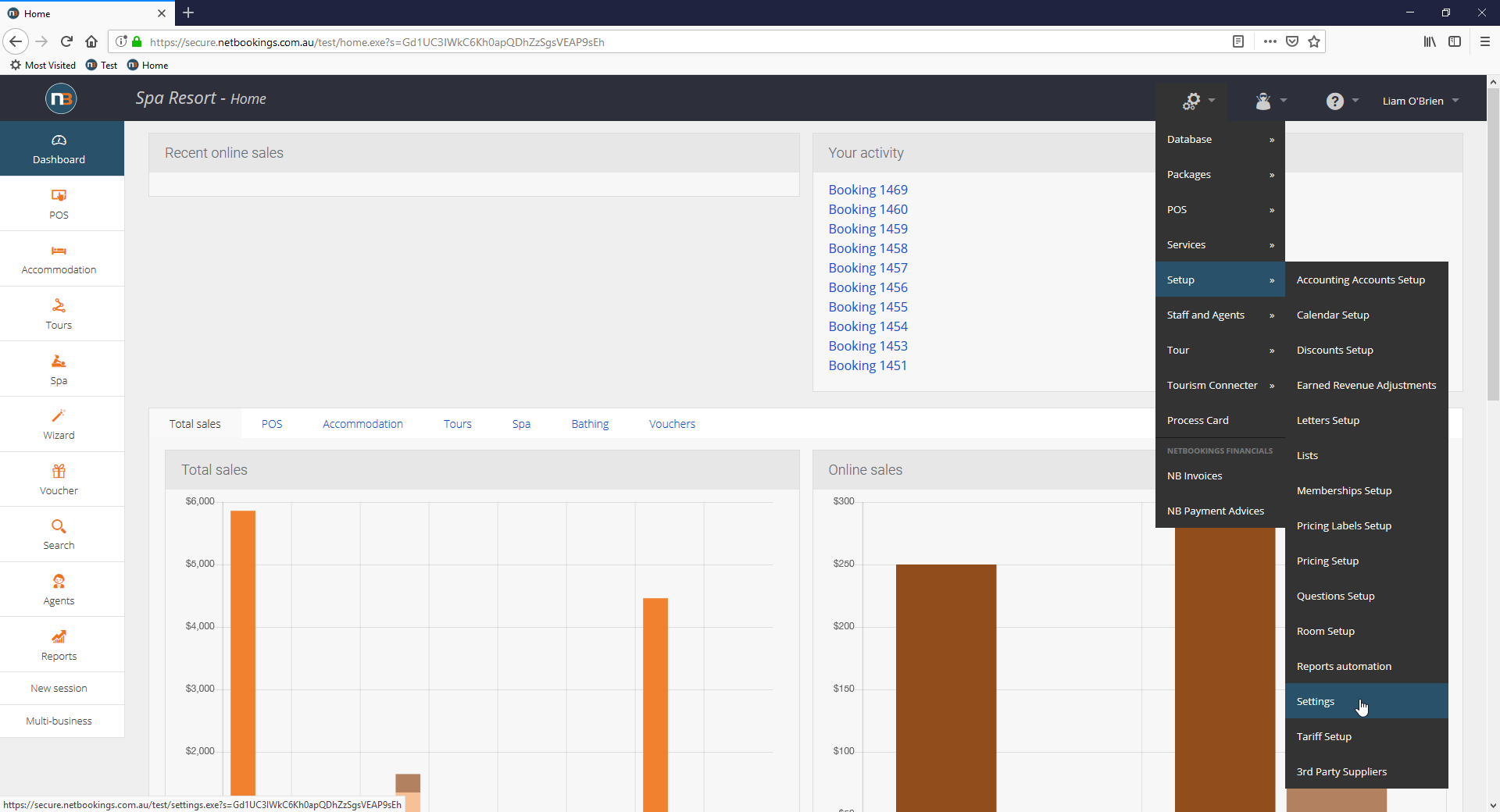 Navigate to System > Setup > Settings
Click 'General Settings'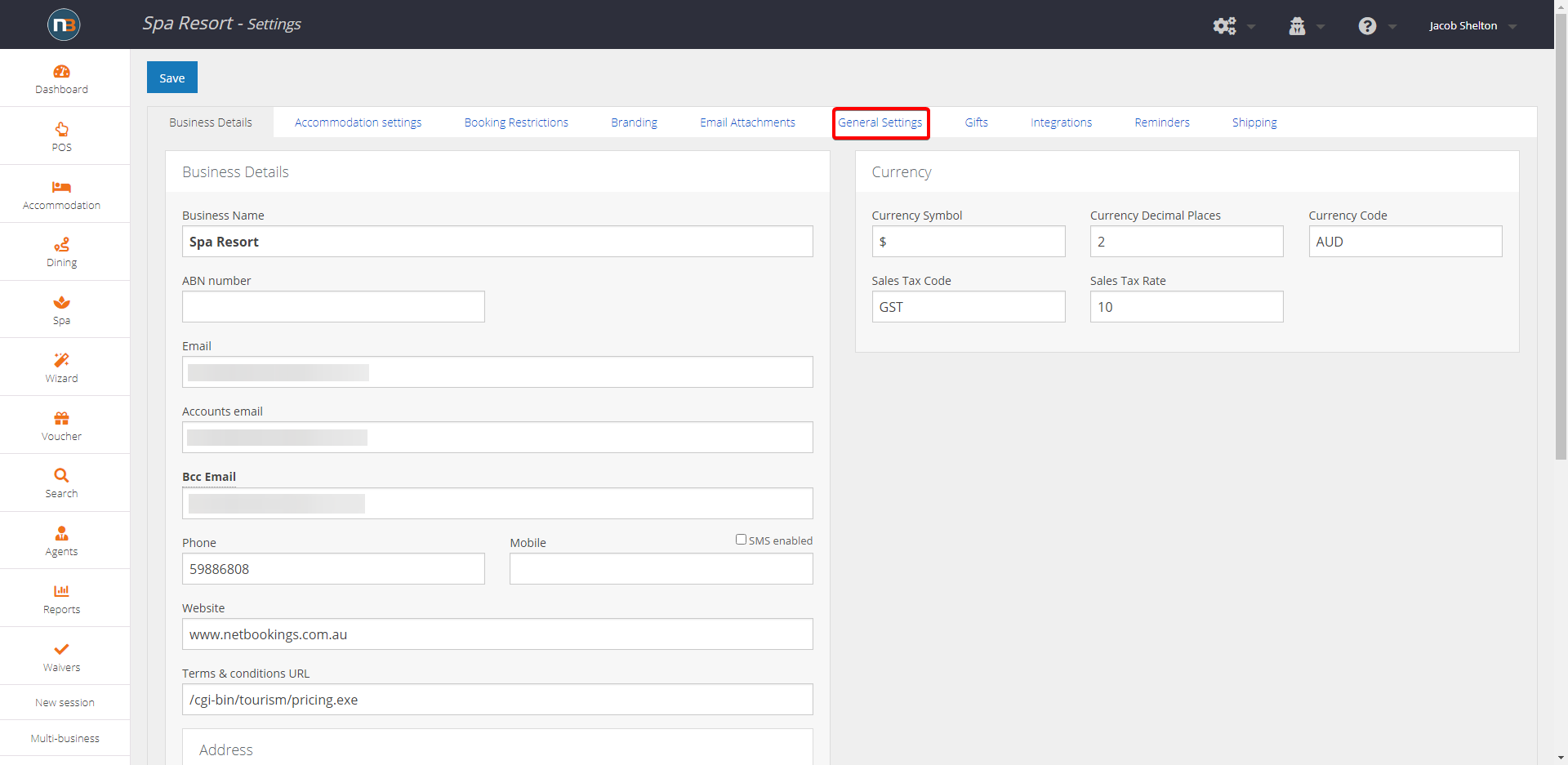 Select a Letter Template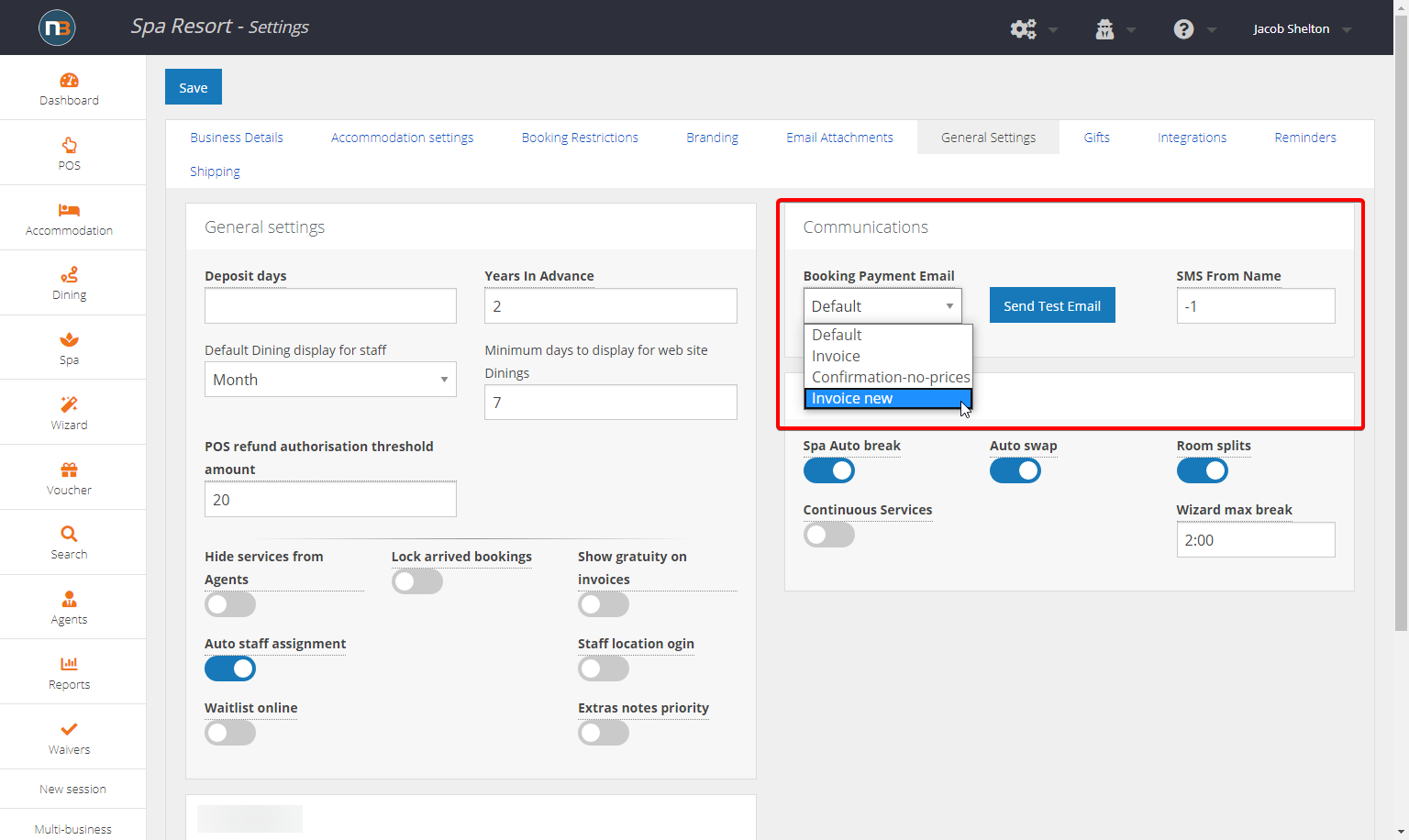 Select a letter template from the desired drop-down menu.
Click 'Save'