Tickets allow guests entry without having to choose a specific date.
Define a ticket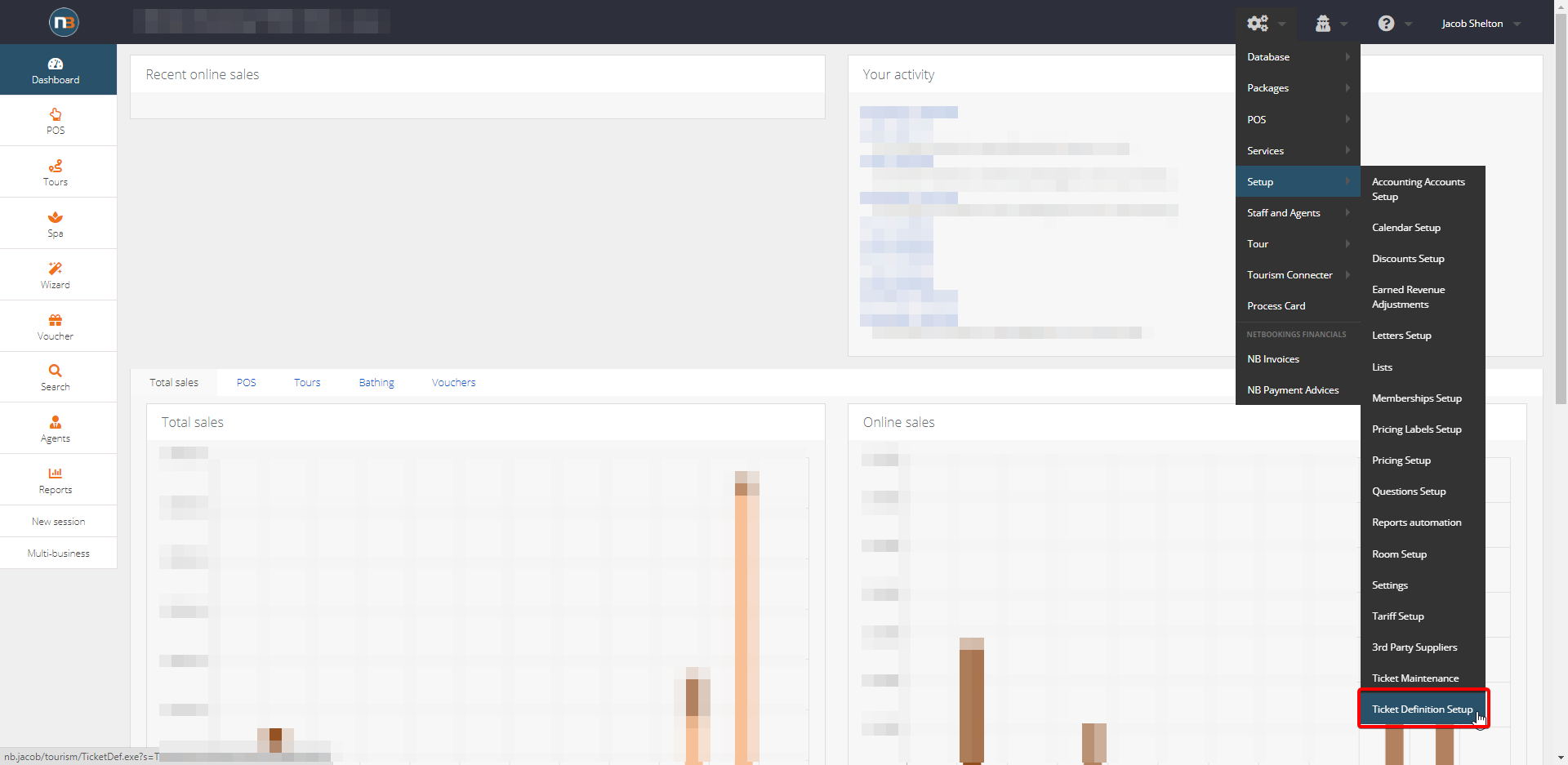 First, we must define the ticket. To do so, there must be a service/tour that the ticket can be assigned to.
In order to define a ticket, we navigate to System > Tickets > Ticket Maintenance.
Enter ticket details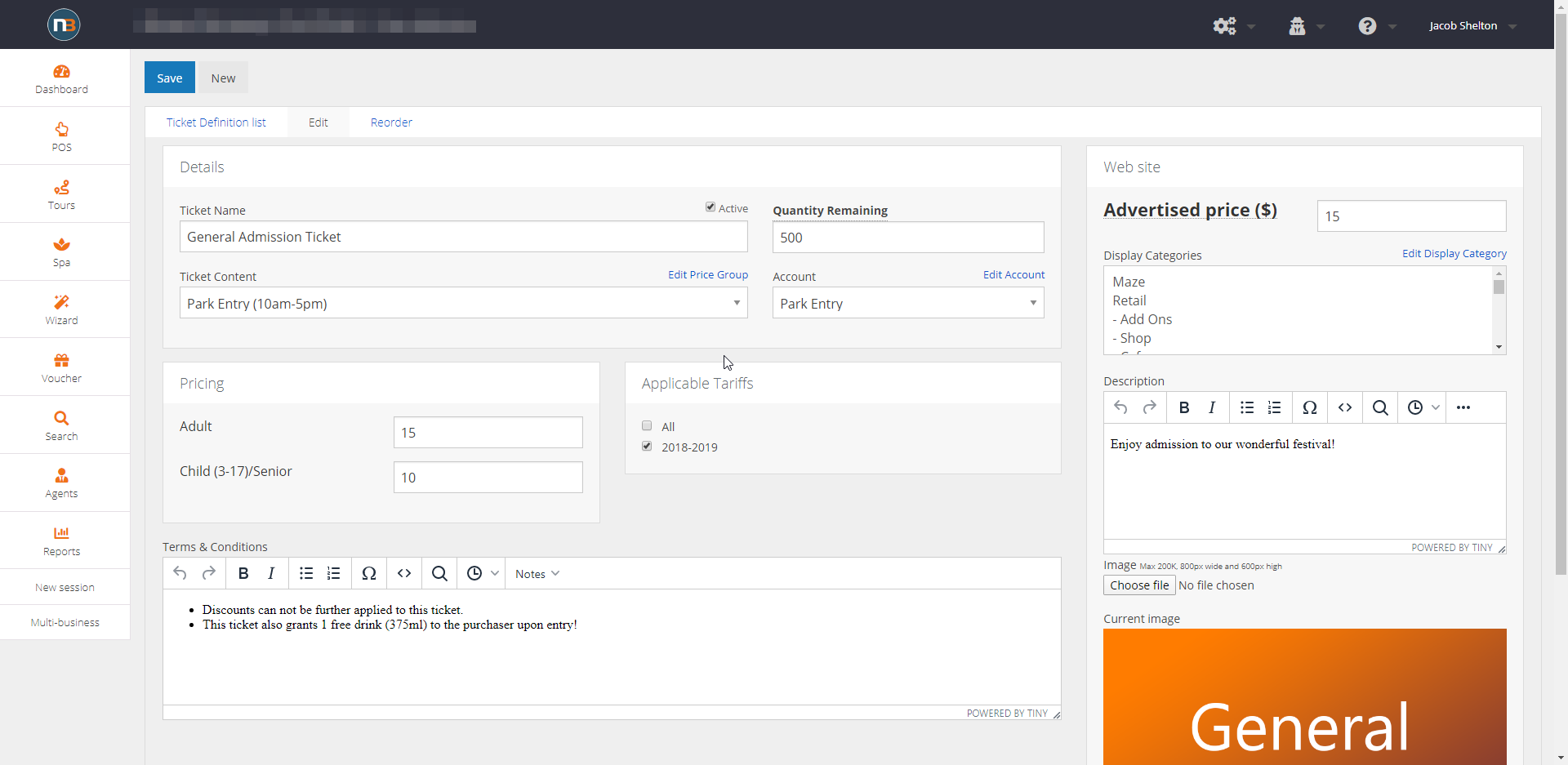 Here, fill in details such as the ticket name, quantity remaining, applicable tarrifs etc.
You must assign the ticket to a pricing group. This can be done under 'ticket content'.
Note: Quantity remaining will update in real time. If someone buys a ticket, this number will go down.
After the ticket details have been filled out, click 'Save' to finalise.