Automatically sent booking confirmation emails may contain attachments. Simply upload your attachment and select the room group (pricing group) that you would like it to apply to.
Click 'Settings'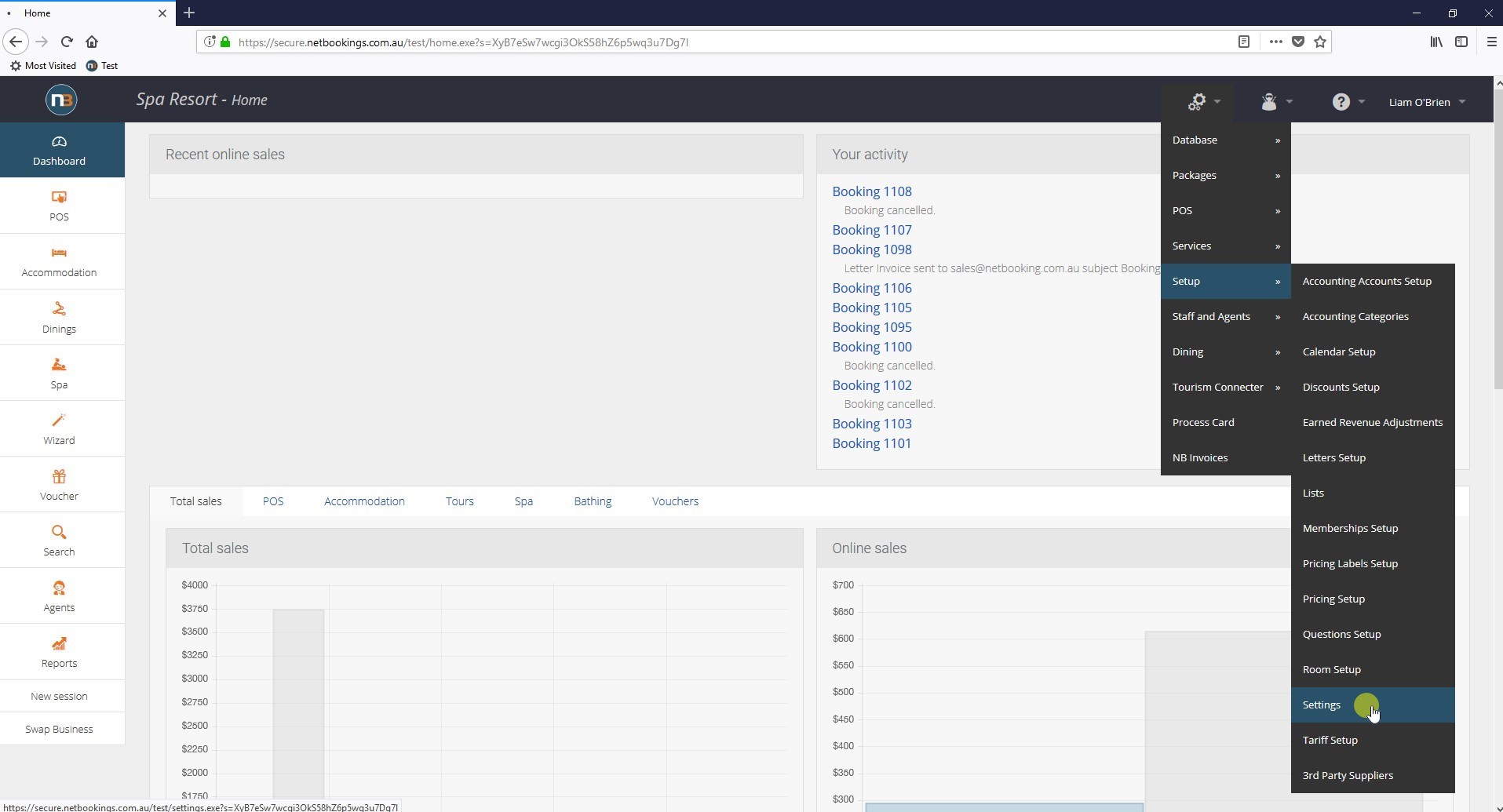 Navigate to System > Setup > Settings
Click 'Email Attachments'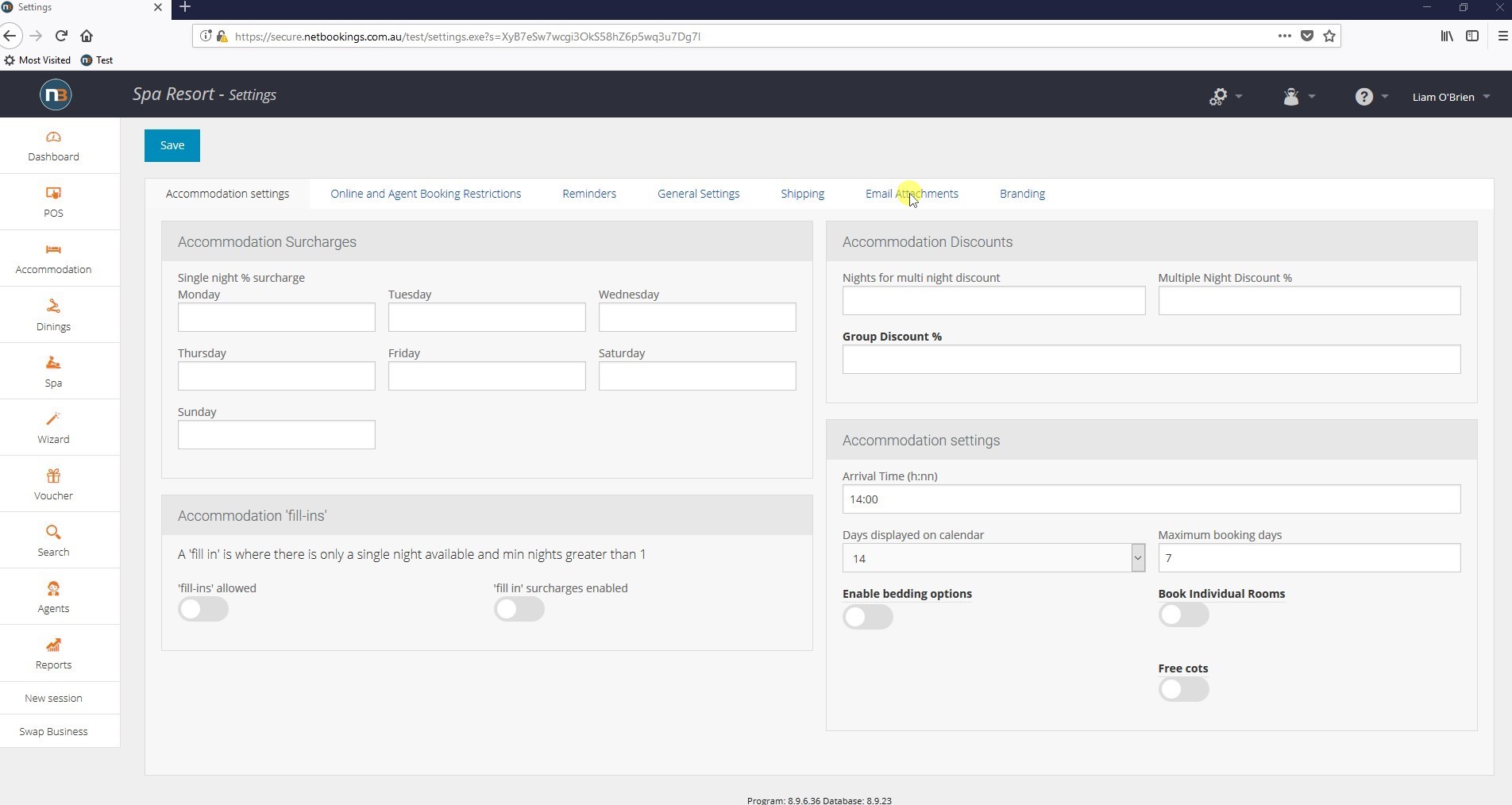 Click 'Browse'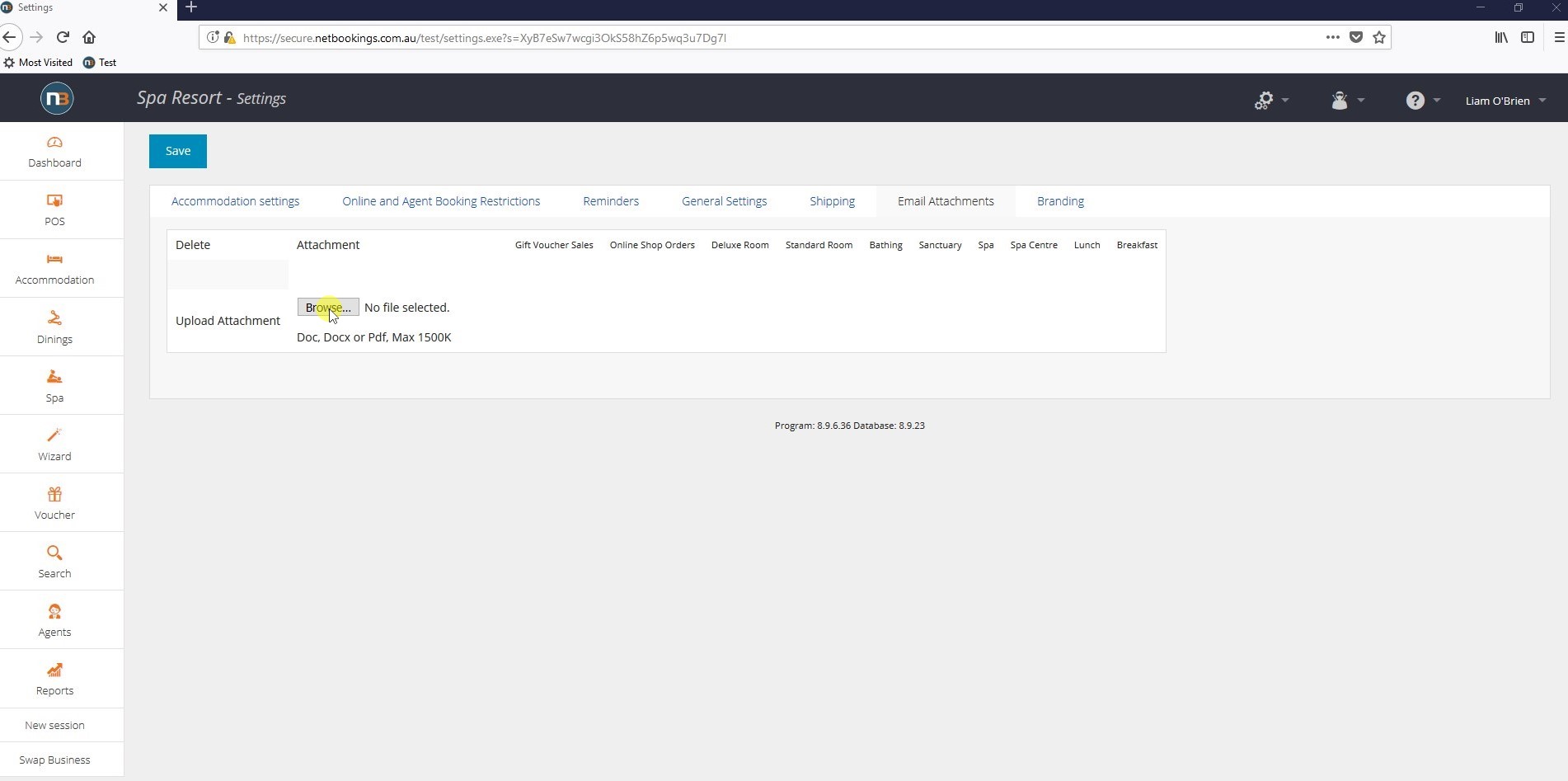 Click 'Browse' and select the file that you would like to upload. It must be a word document or a PDF.
Click 'Save'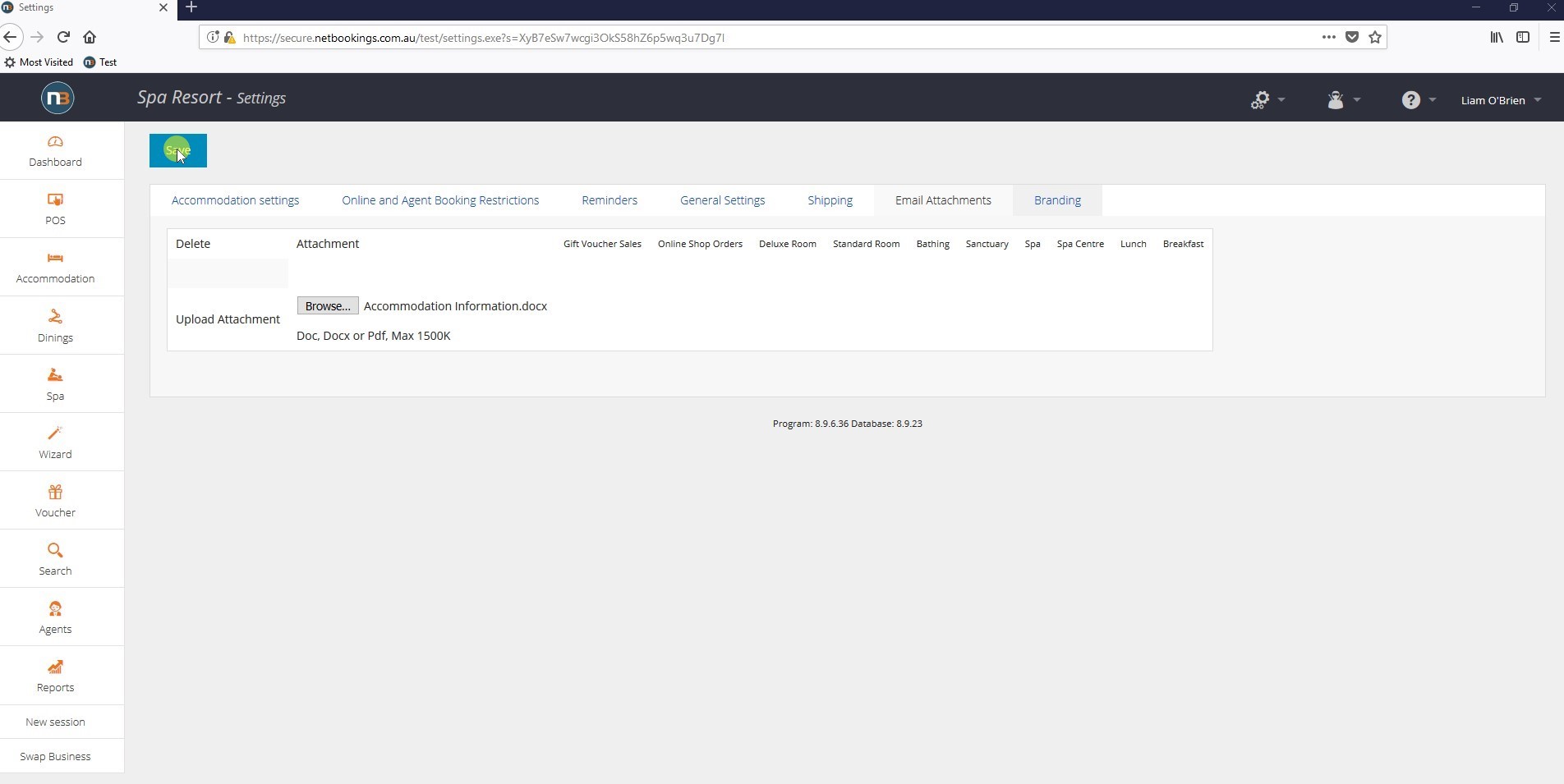 Select Pricings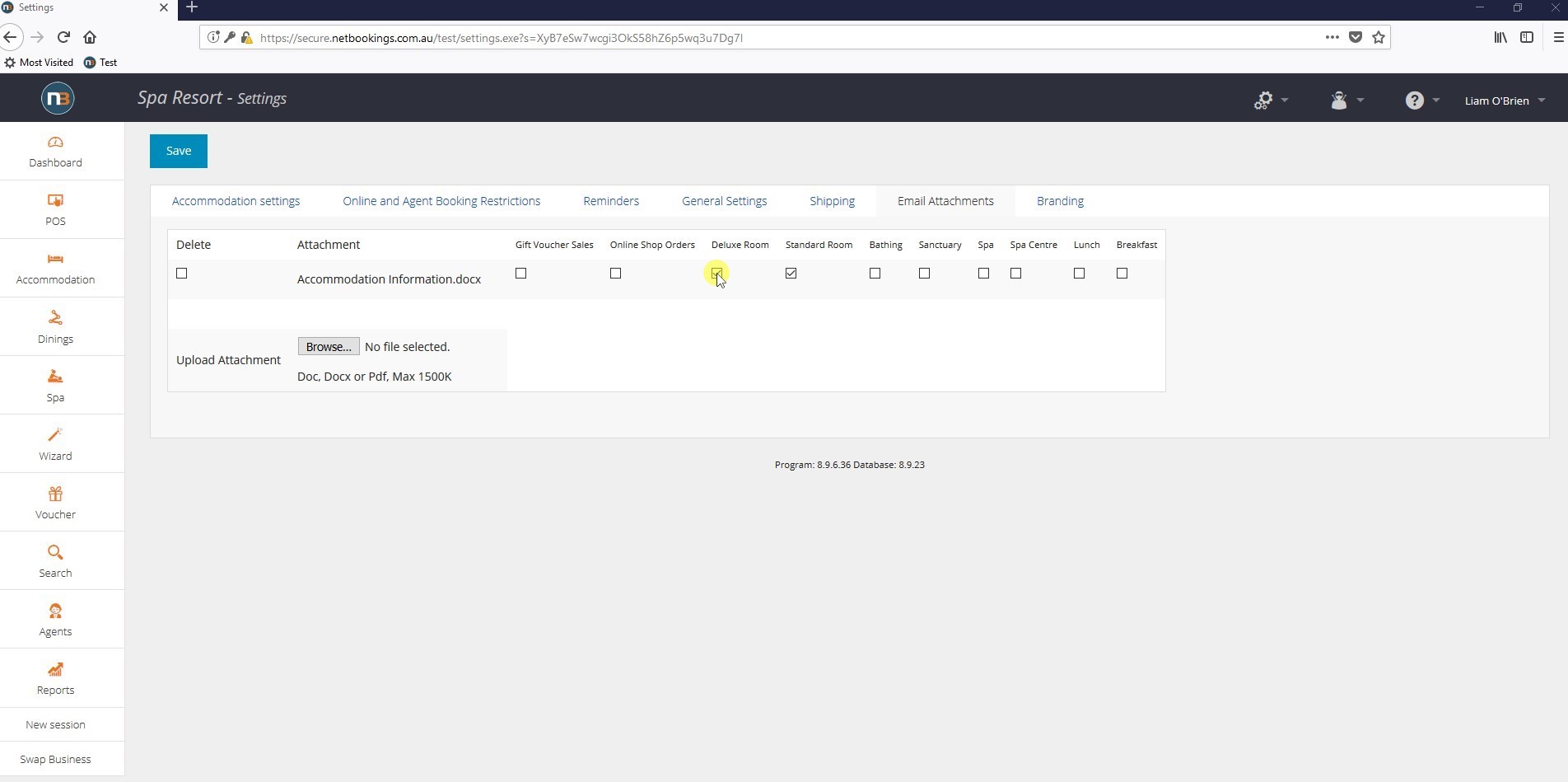 Select the room categories (pricing groups) that you would like this email attachment to apply to.
Click 'Save'