Google Analytics is a software service that provides web-based analytics. Netbookings supports integration with this service, resulting in the ability to view analytical data for your Netbookings business.
To read more about signing up for this service, click here.
Click 'Settings'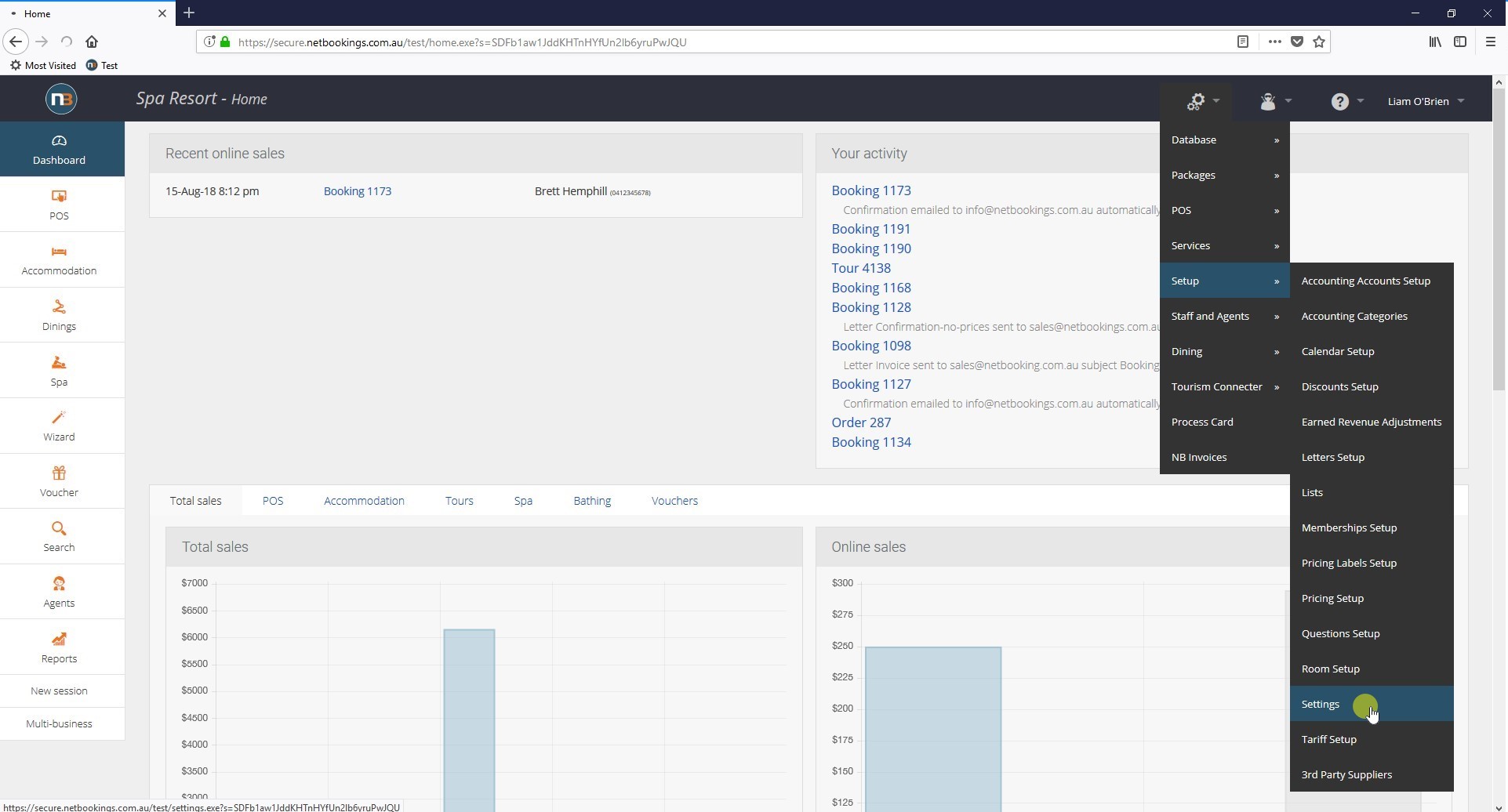 Navigate to System > Setup > Settings.
Click 'Integrations'
Enter Your Google Analytics ID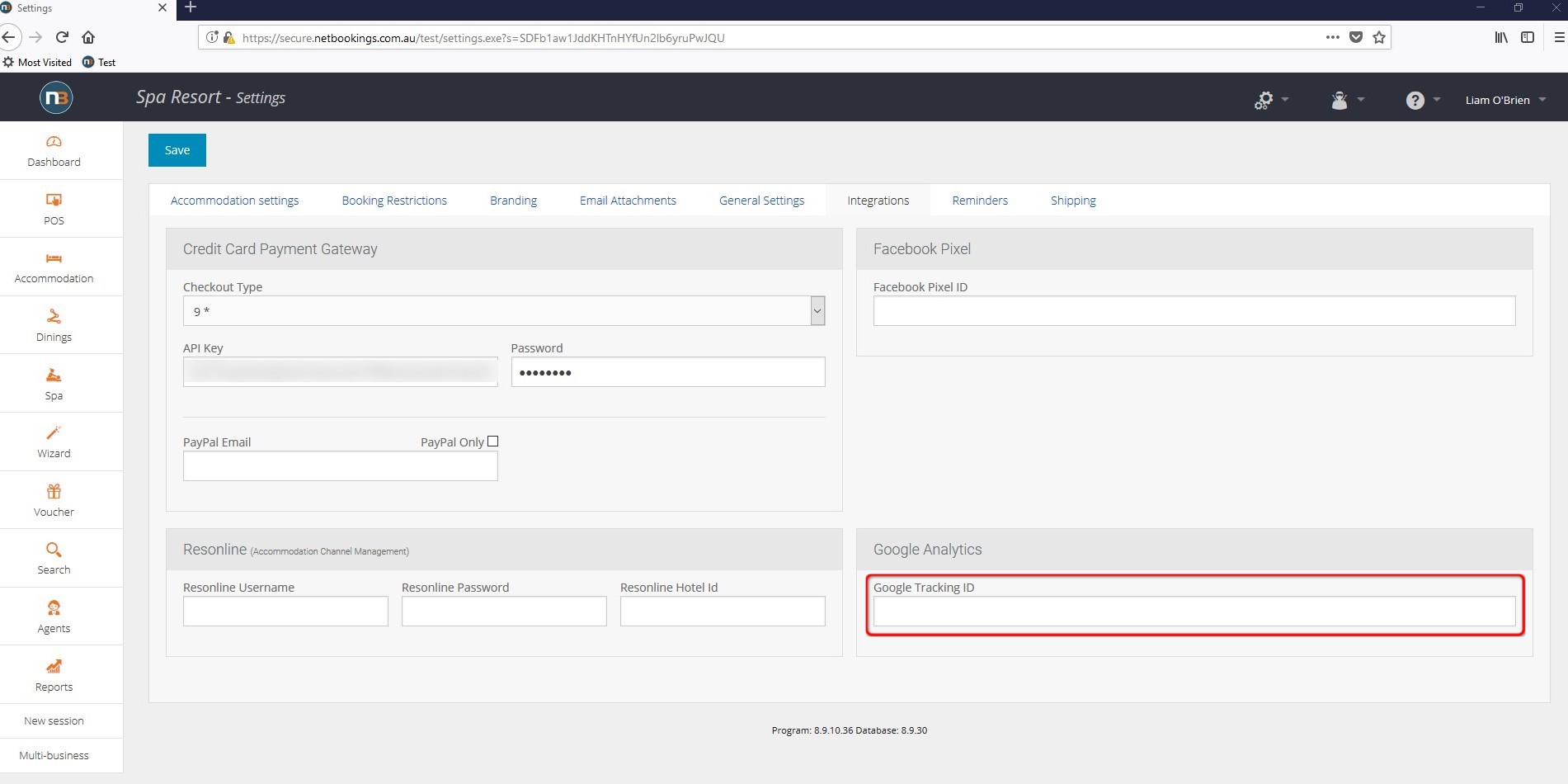 If you do not know your tracking ID, click here to read more.
Click 'Save'