Tours can be organised into groups for easier management and navigation in the Netbookings backend and POS system.
Tours are organised into groups by their pricing group, not their tour template.
Create Your Groups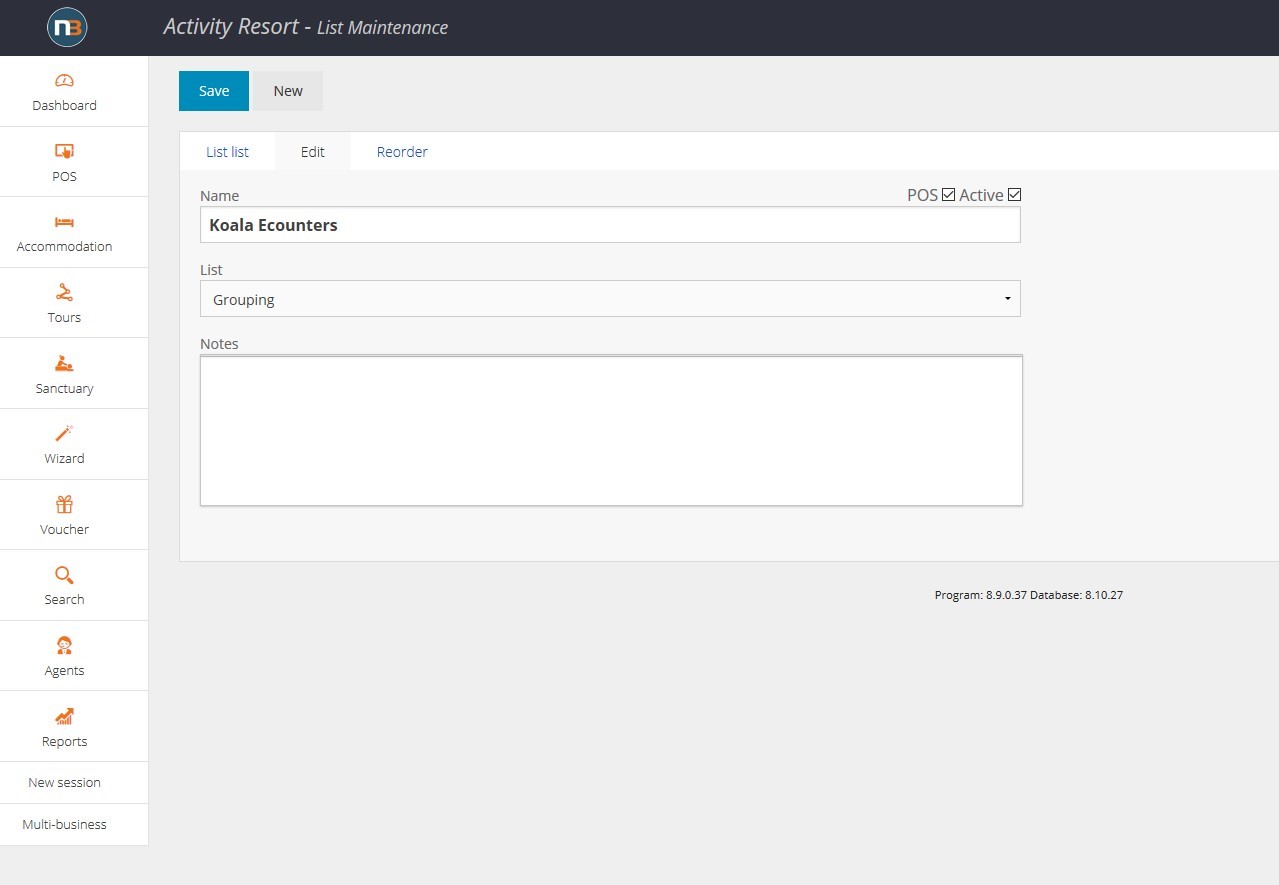 The names of the groups are managed in lists. You must first create entries in the list called 'Grouping'. Click here to learn how to use lists.
If you use the Netbookings POS system, use the 'POS' checkbox to choose if this group will be visible in the POS system.
Click 'Pricing Setup'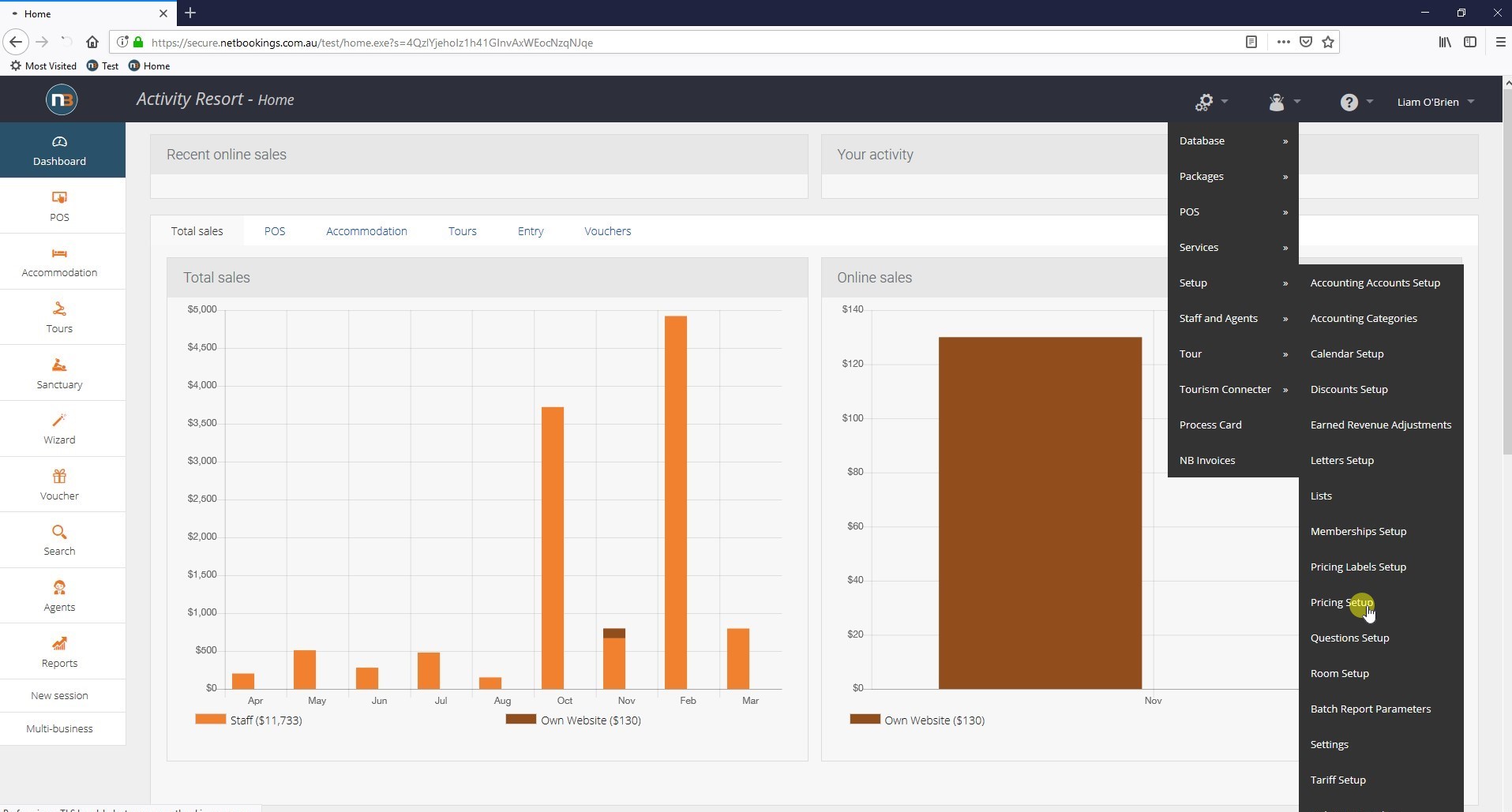 Navigate to System > Setup > Pricing Setup.
Select a Pricing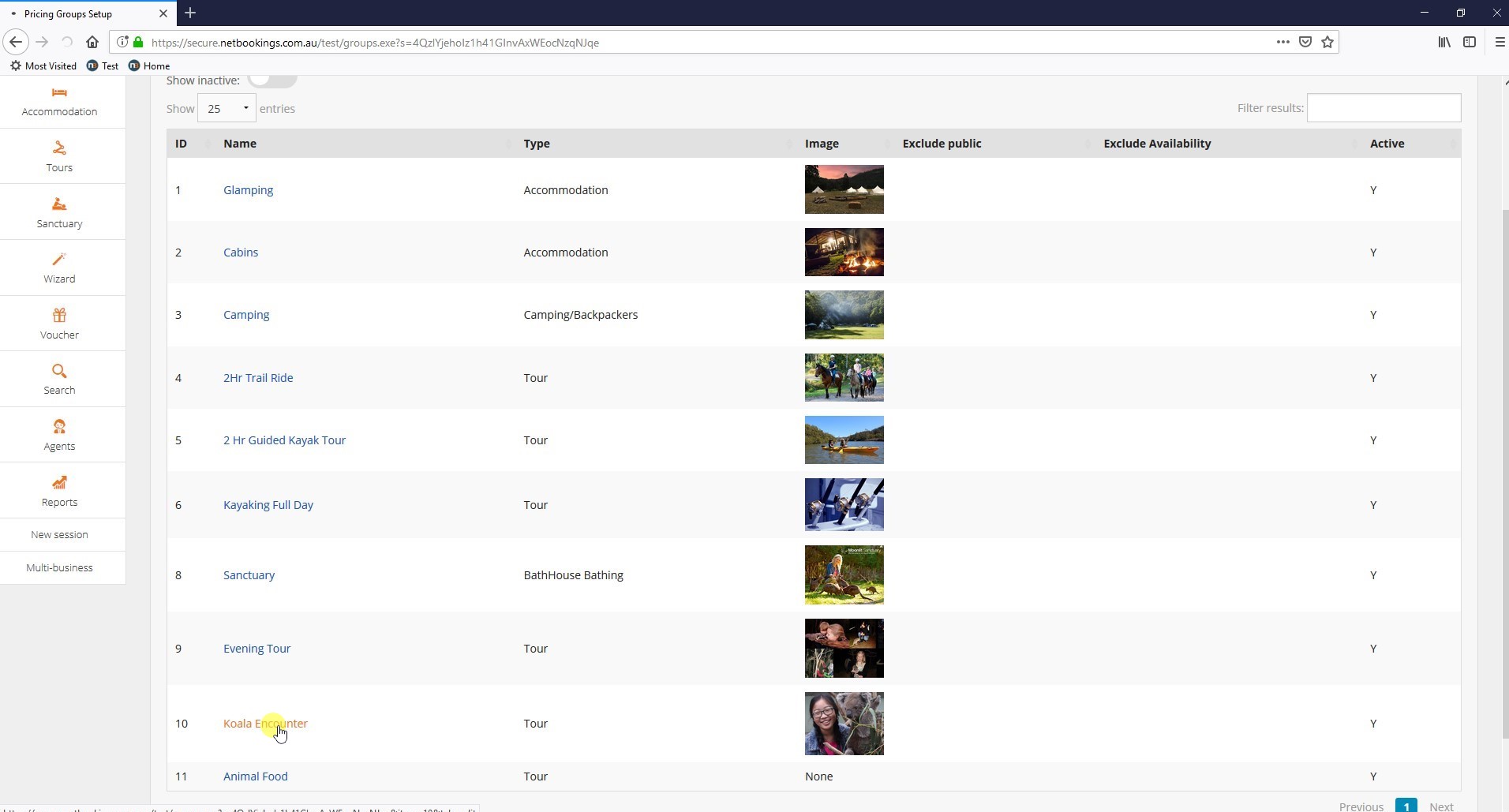 Select a Group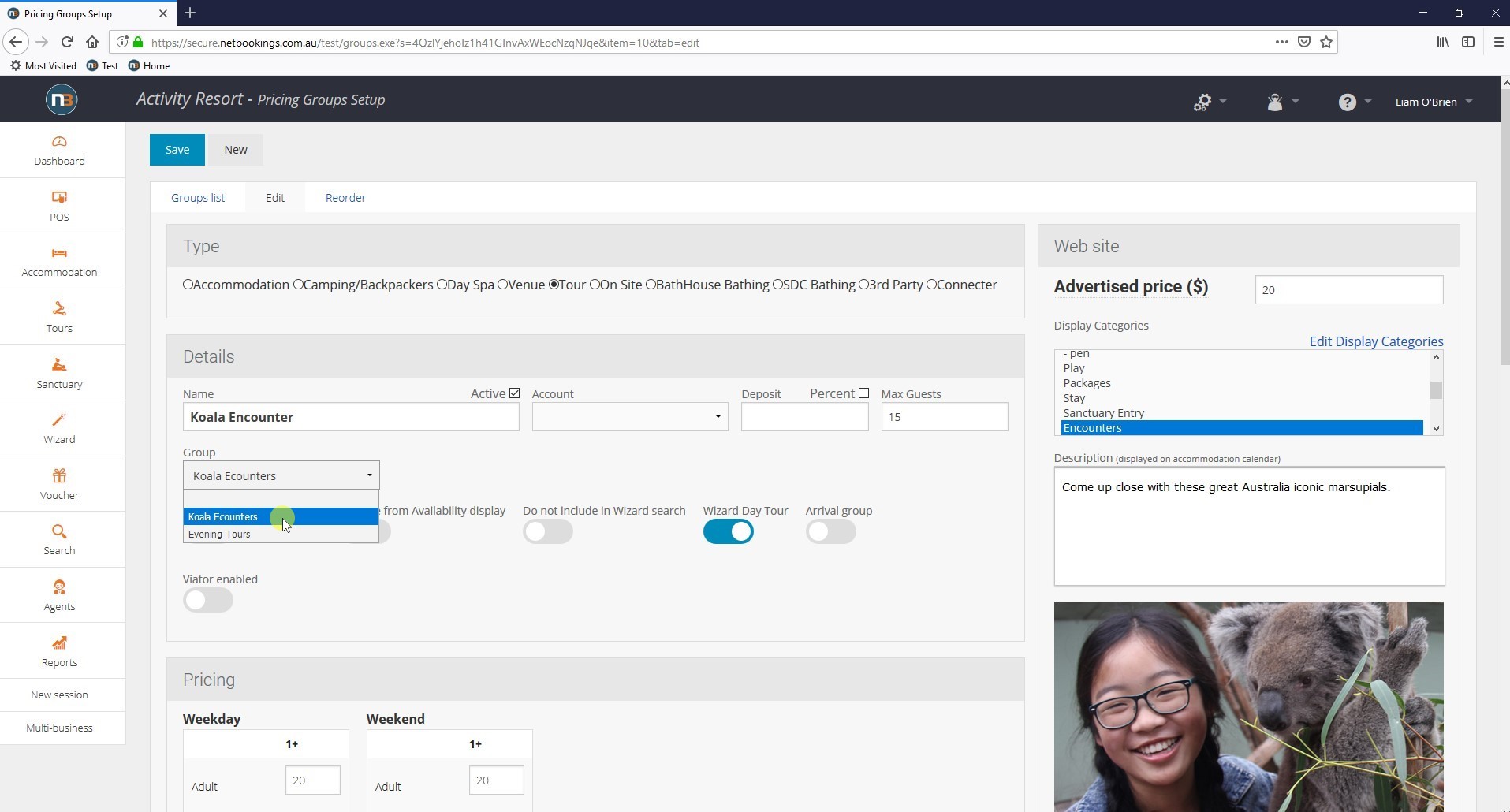 Choose a group from the dropdown menu in the pricing setup. This pricing will now be associated with that group.

You can now filter your tours by group in the tour calendar (red box).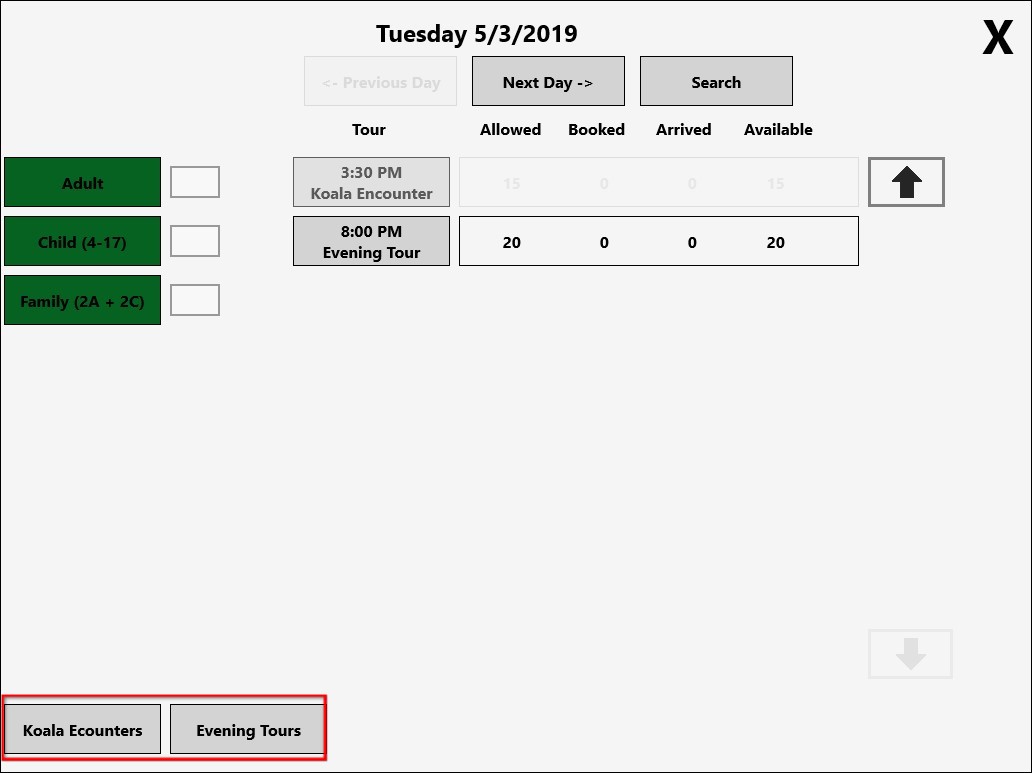 The equivalent buttons will also appear on your POS system.