The guest contact menu allows you to easily communicate with guests.
Click 'Guest Contact'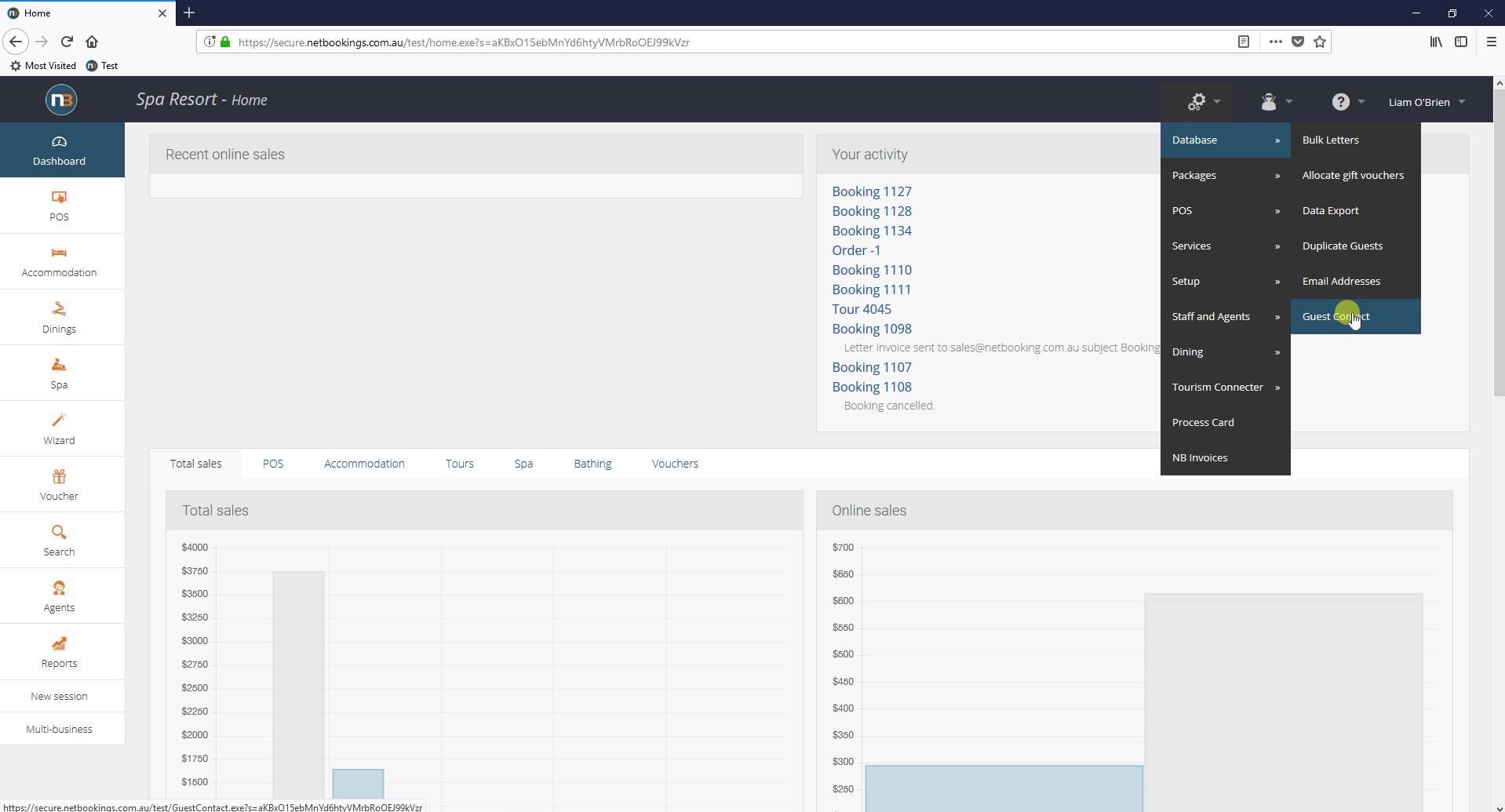 Navigate to System > Database > Guest Contact
Enter the Date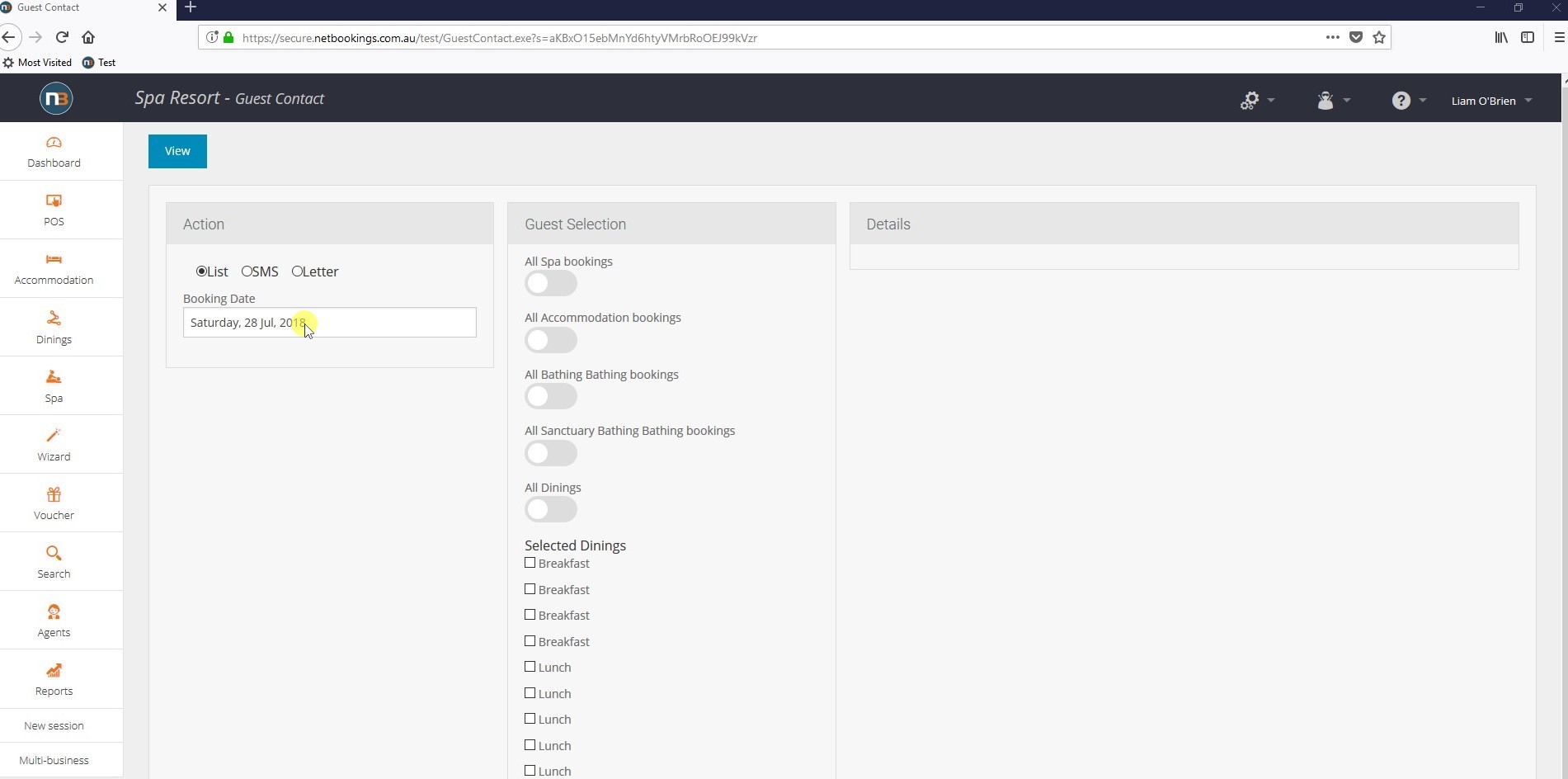 Enter the arrival date of the guests that you would like to contact. Then, select the type of booking that you would like to contact from the 'Guest Selection' menu.
Click 'View'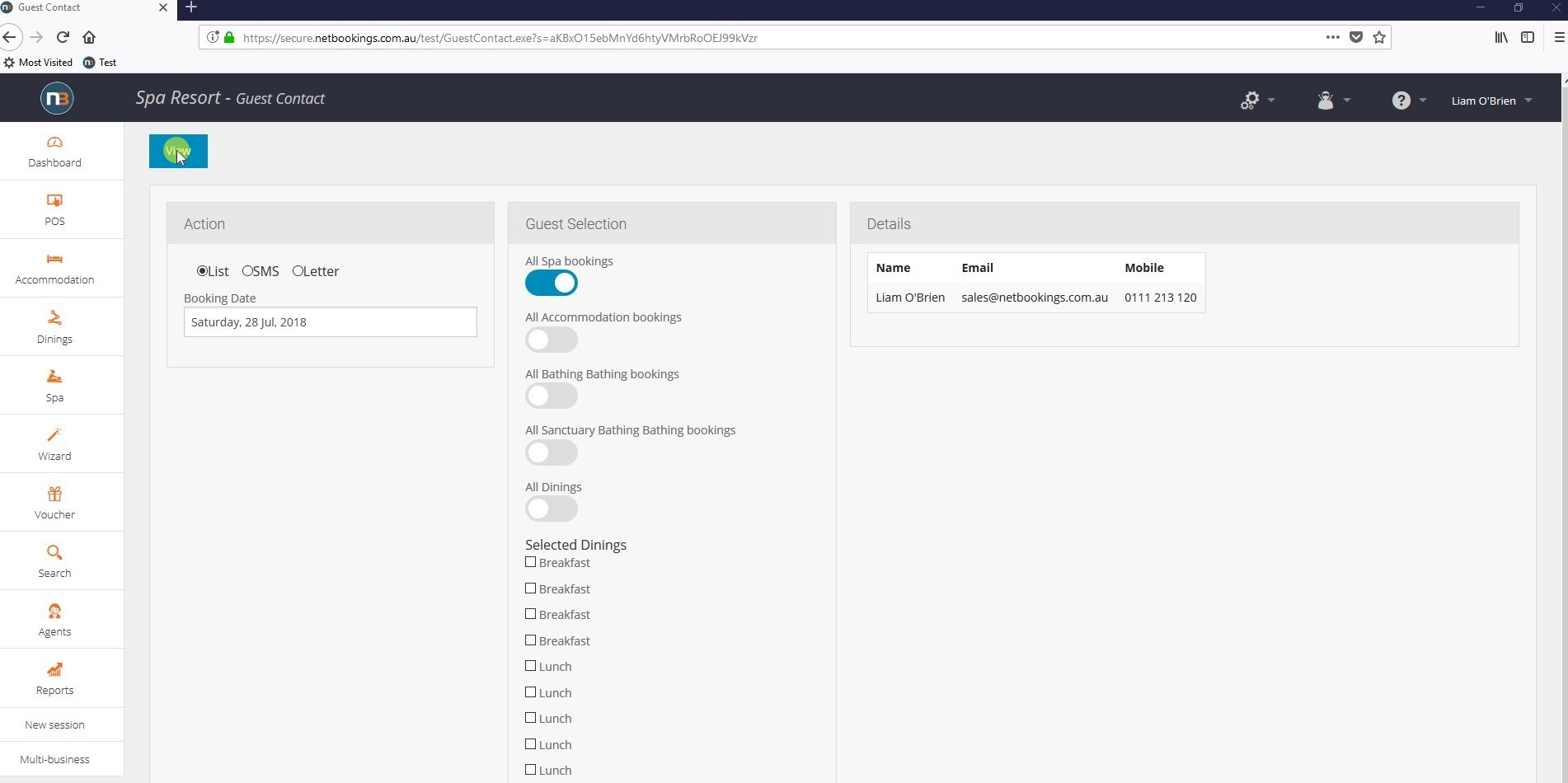 Clicking 'View' will show all the guests who have an arrival date of that specified and made a booking of the specified type.
Select Contact Method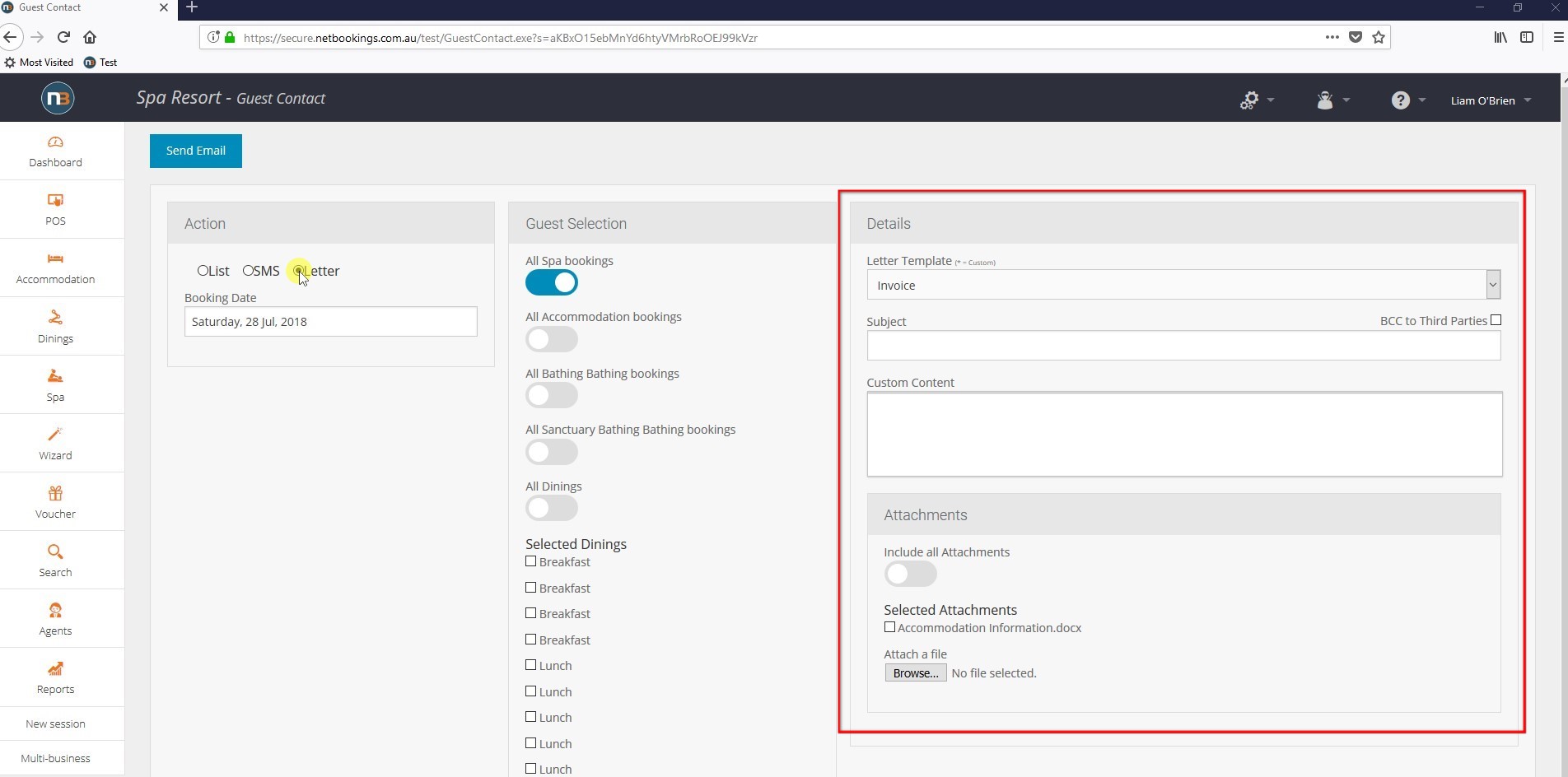 Select either 'SMS' or 'Letter' as your contact method from the 'Action' menu. If you choose 'Letter' you can customise your email using the menus in the red box.
Click 'Send'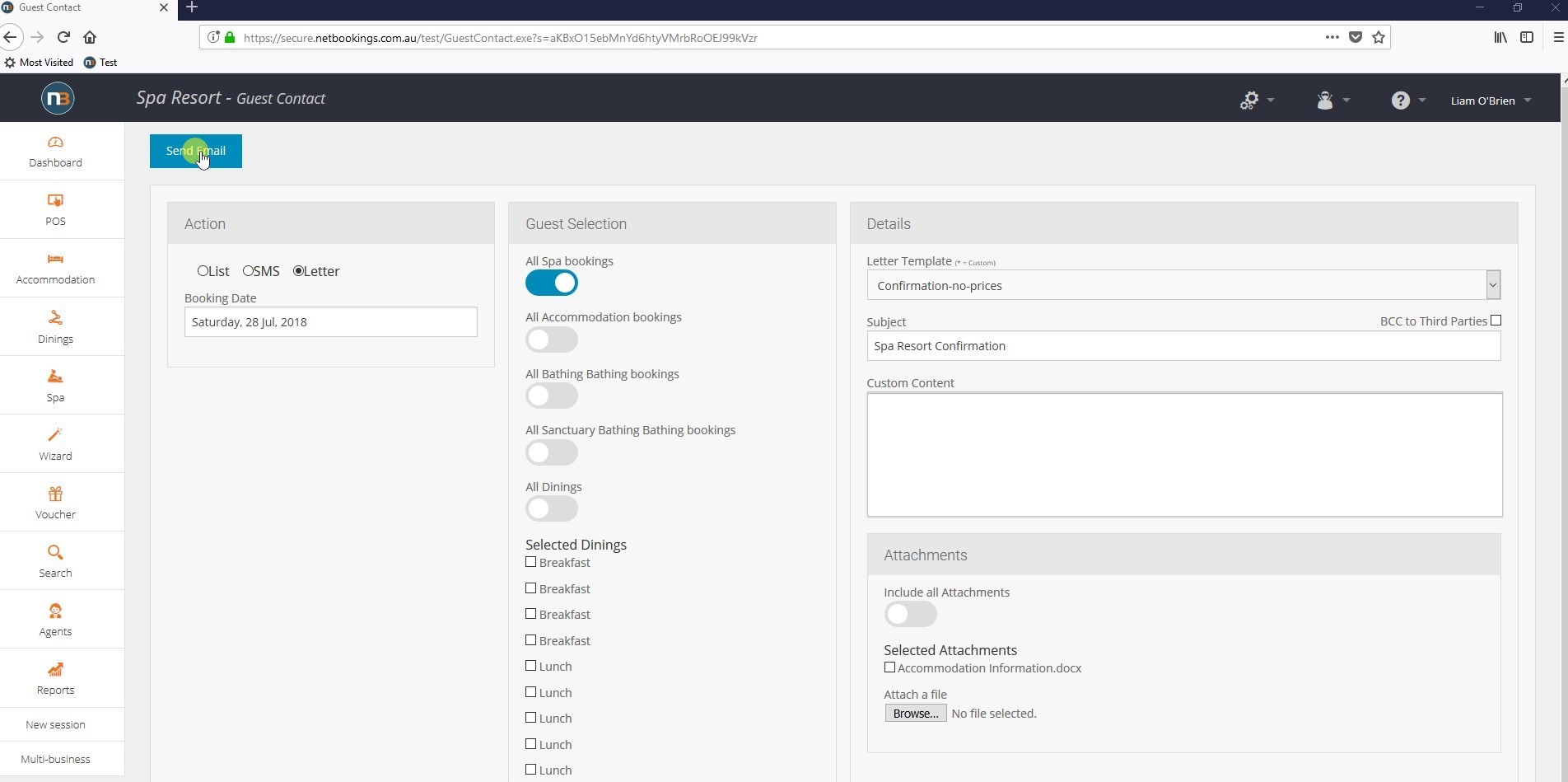 Once you have entered the details of your SMS or email, click the send button.