Letters templates are used to create a standard format for communications with your guests about details regarding their booking.
Here is an example of sending a letter using a custom letter template.
Click 'Letters Setup'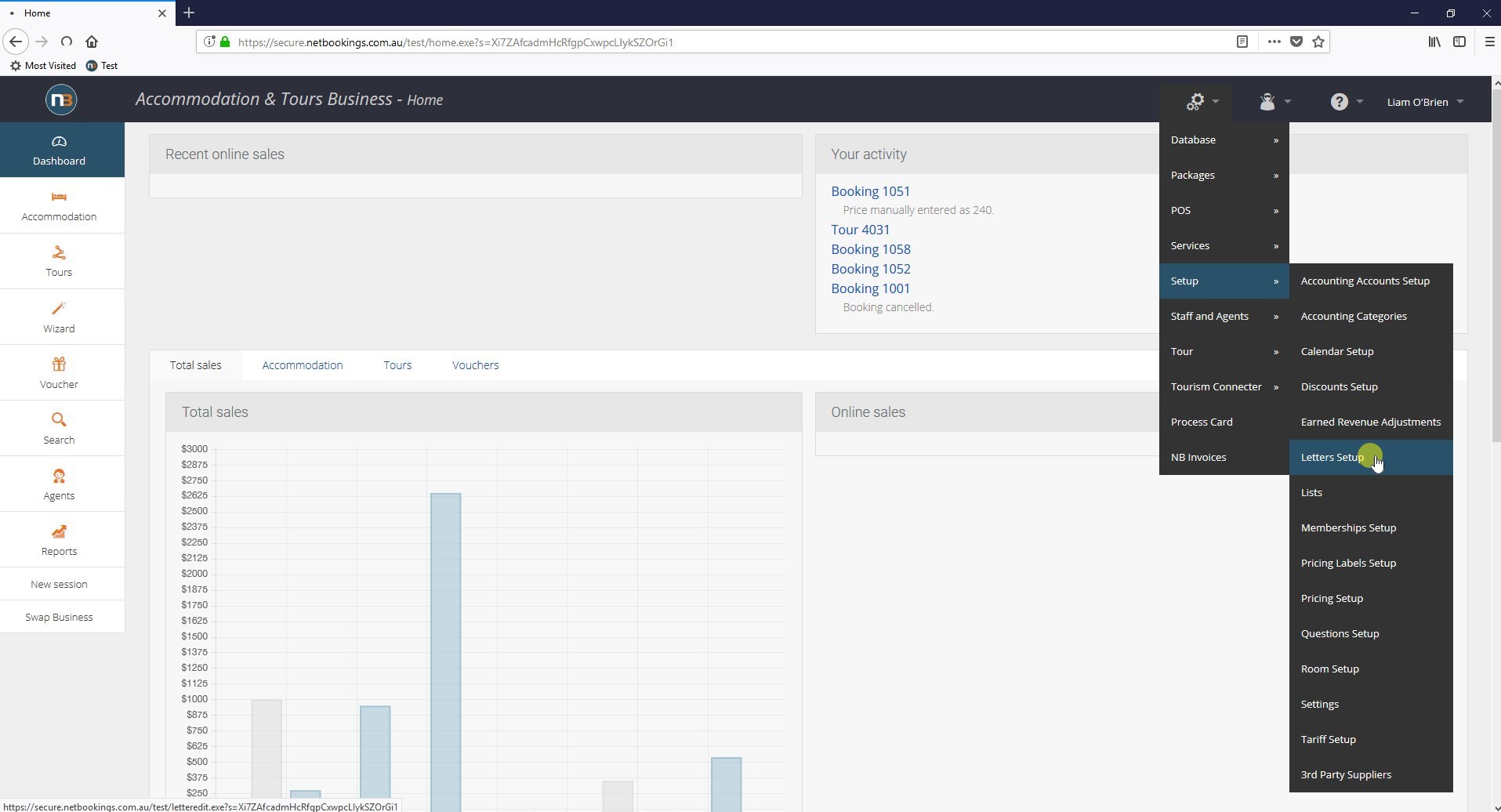 Navigate to System > Setup > Letters Setup
Click 'New'
Enter Template Details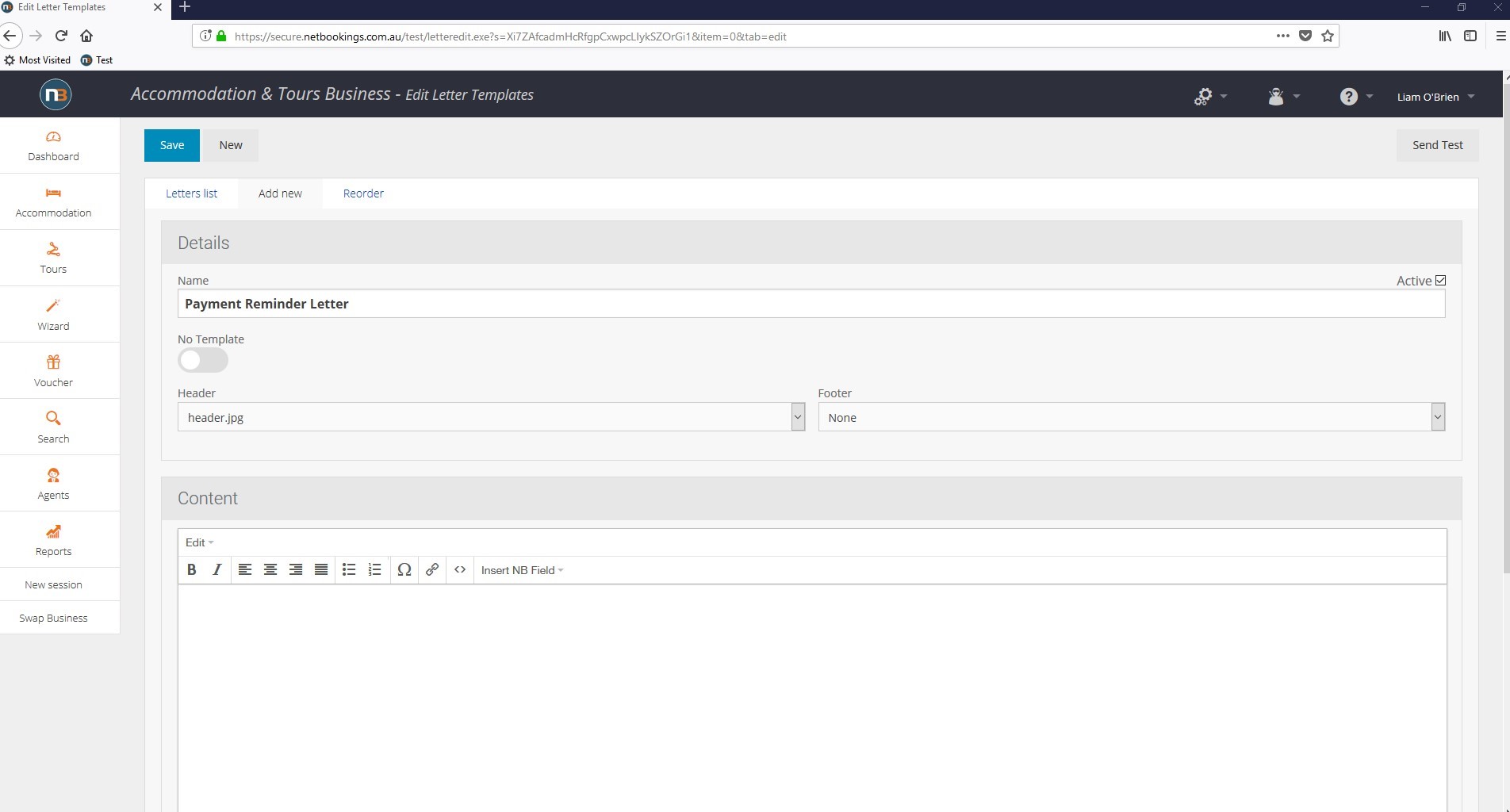 Enter the template details and selected header and/or footer images (if desired).
Write Your Template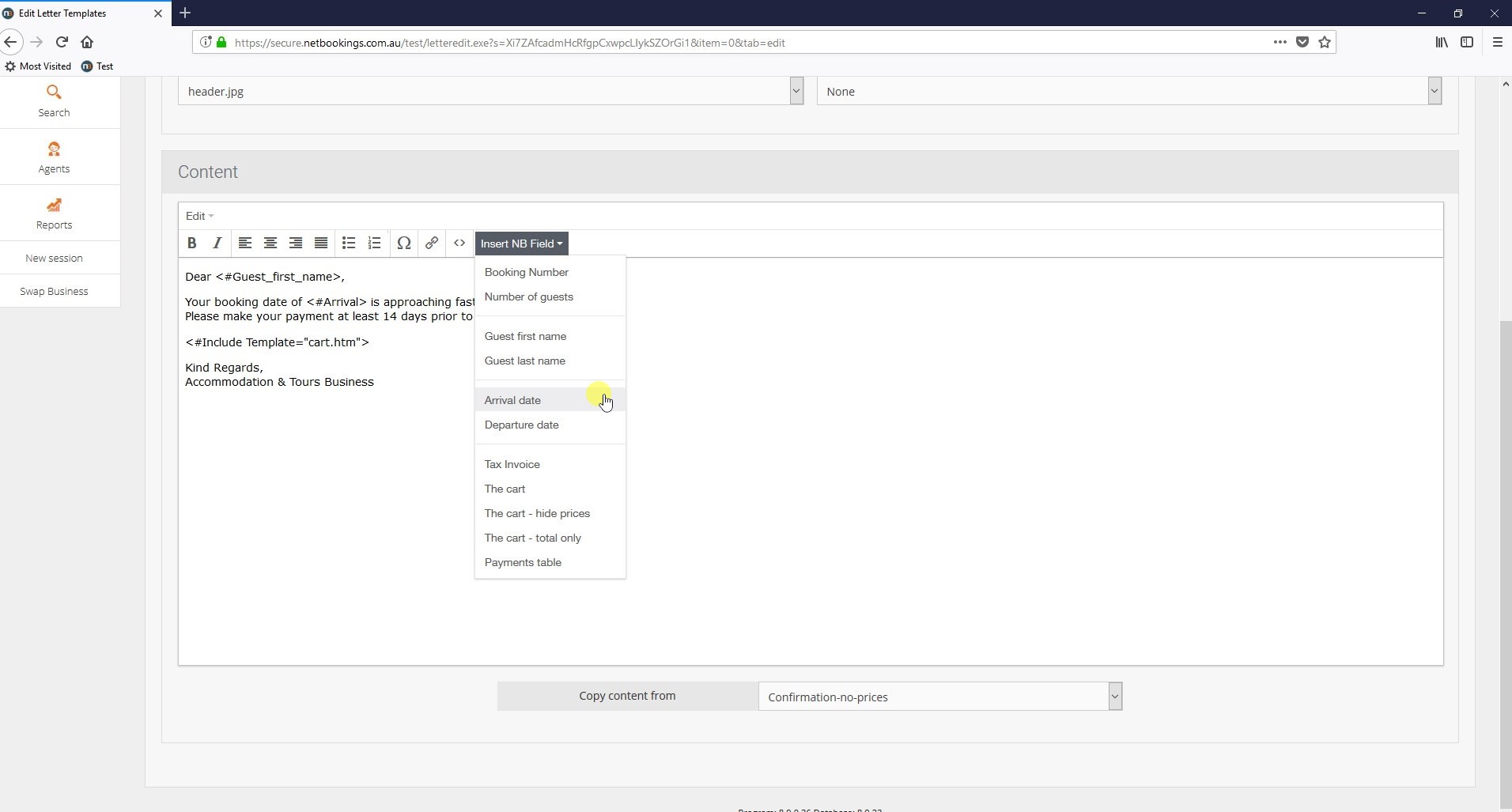 Write your template in the 'Content' section. Use the 'Insert NB Field' tool to insert the guests details to the template.
Click 'Save'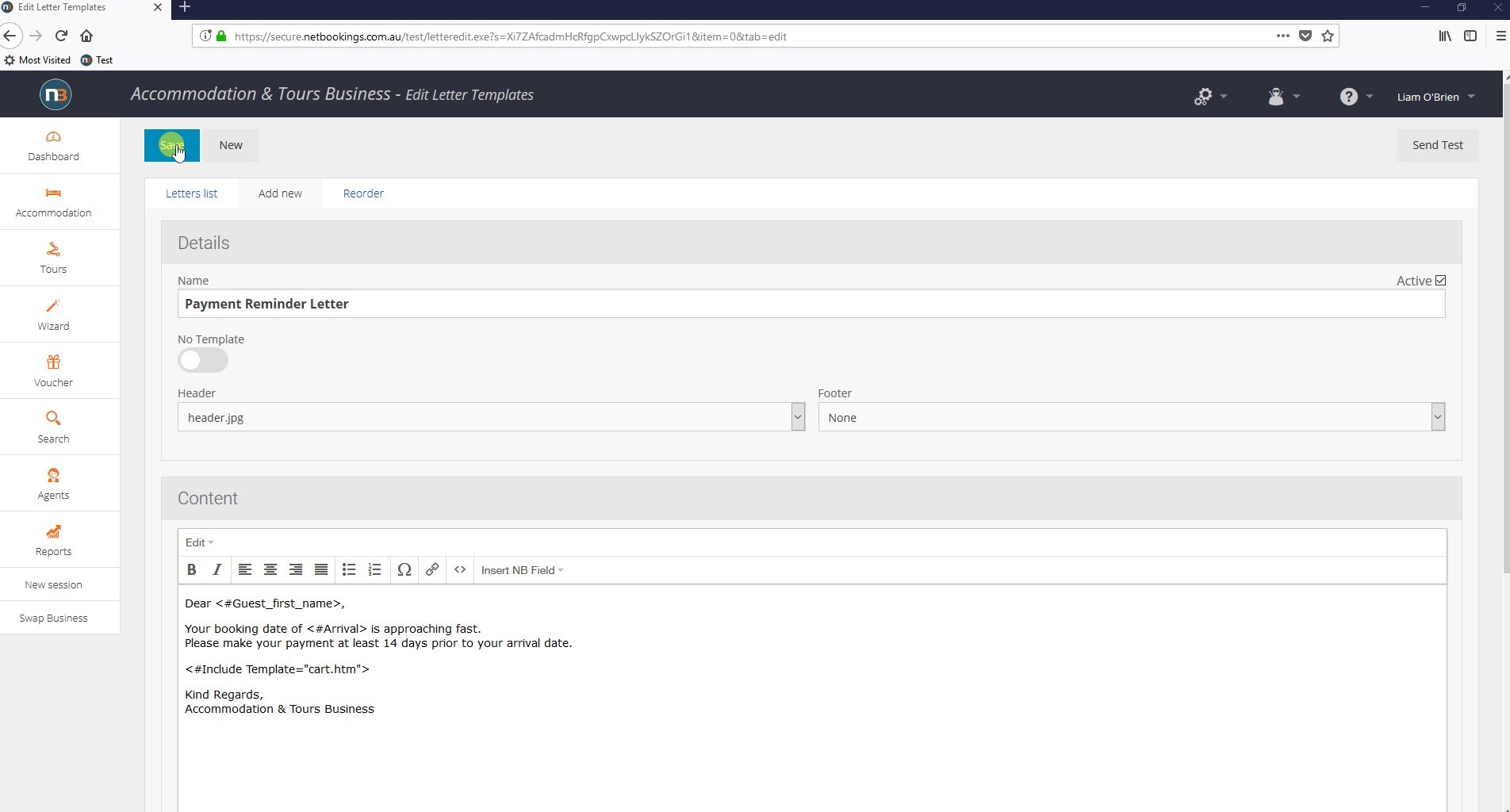 Click 'Letters List'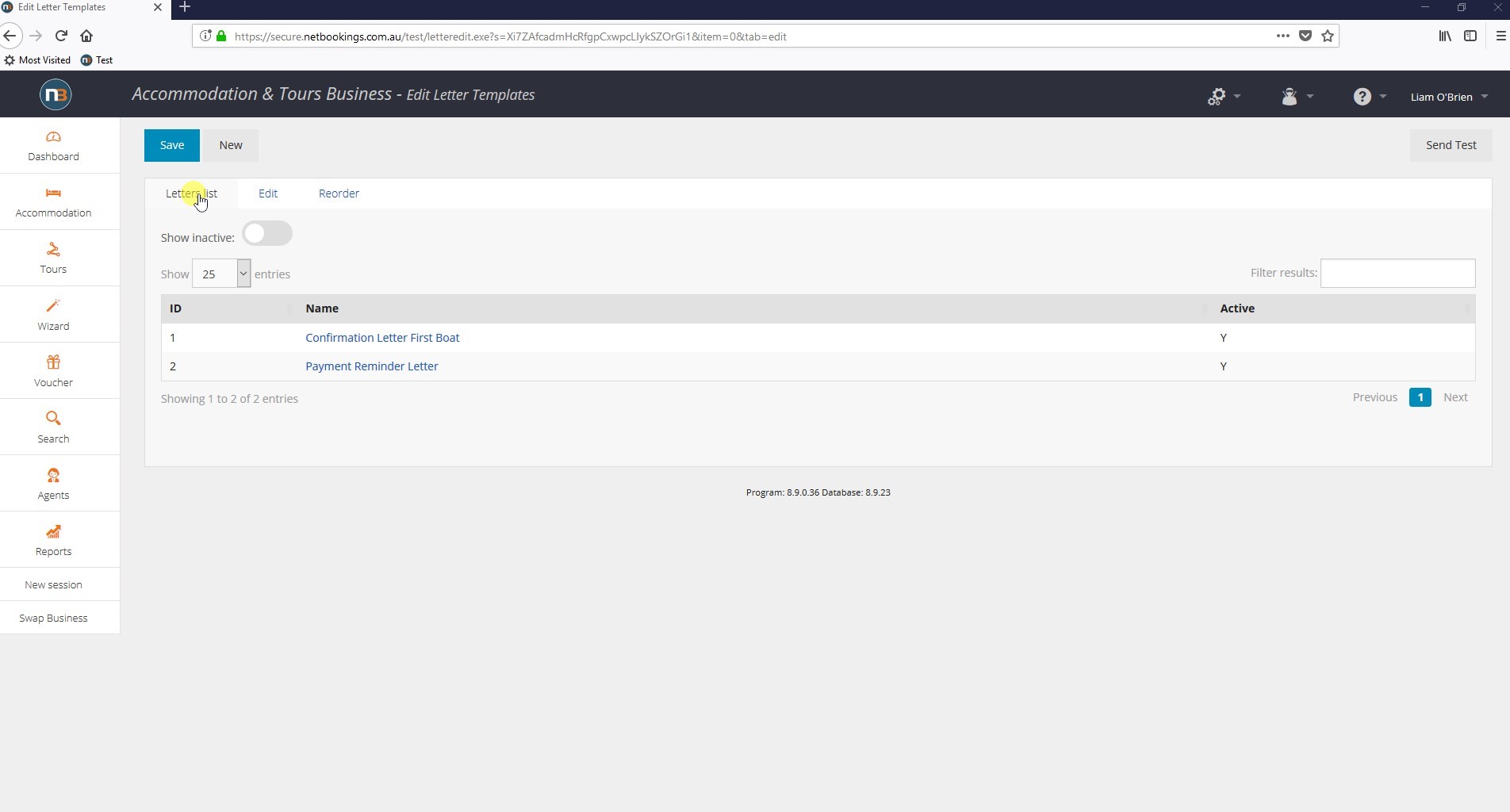 Click 'Letters List' to view the list of your letter templates.