Click 'Letters Setup'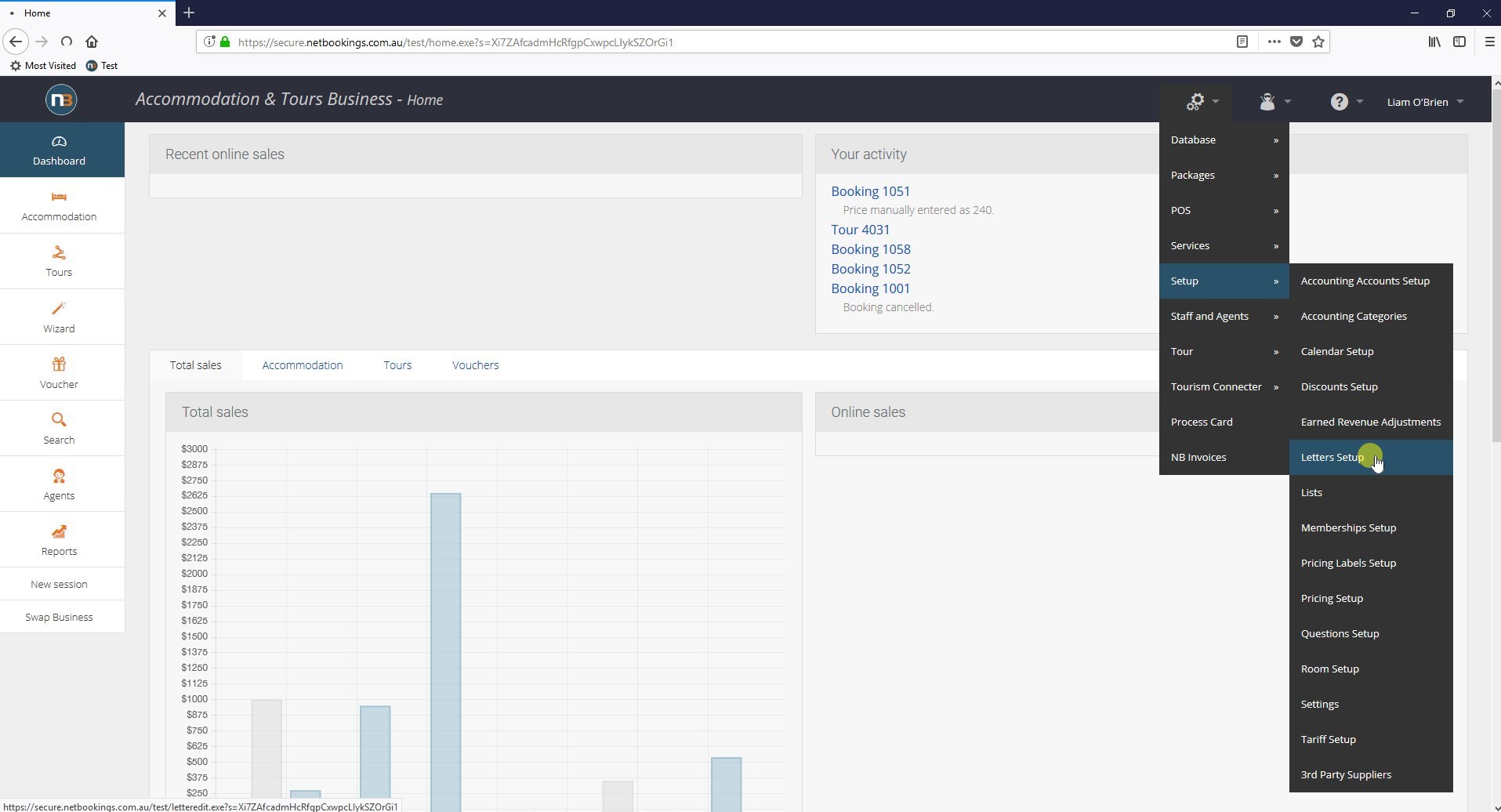 Navigate to System > Setup > Letters Setup
Click 'New'
Enter Template Details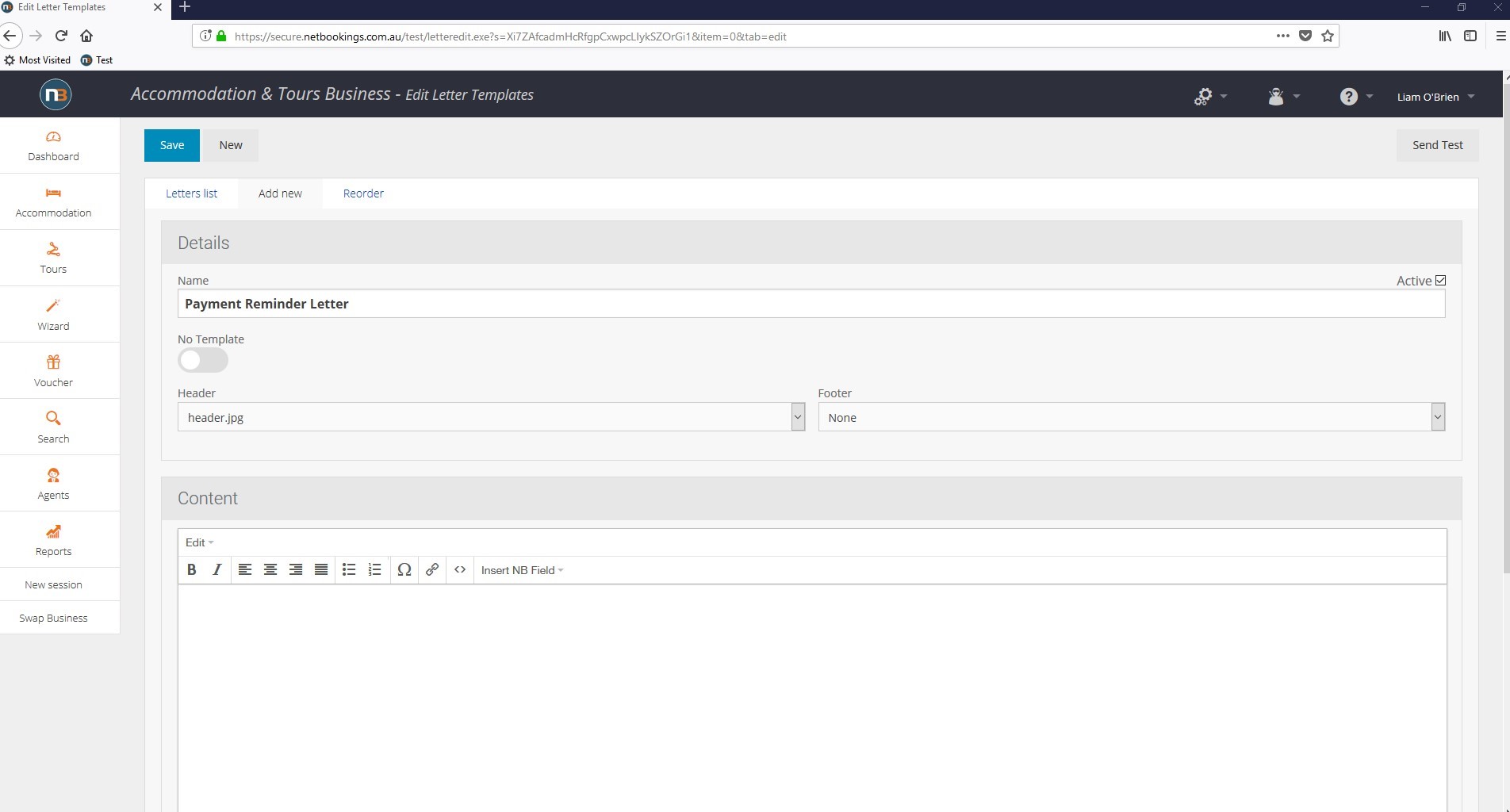 Enter the template details and selected header and/or footer images (if desired).
Write Your Template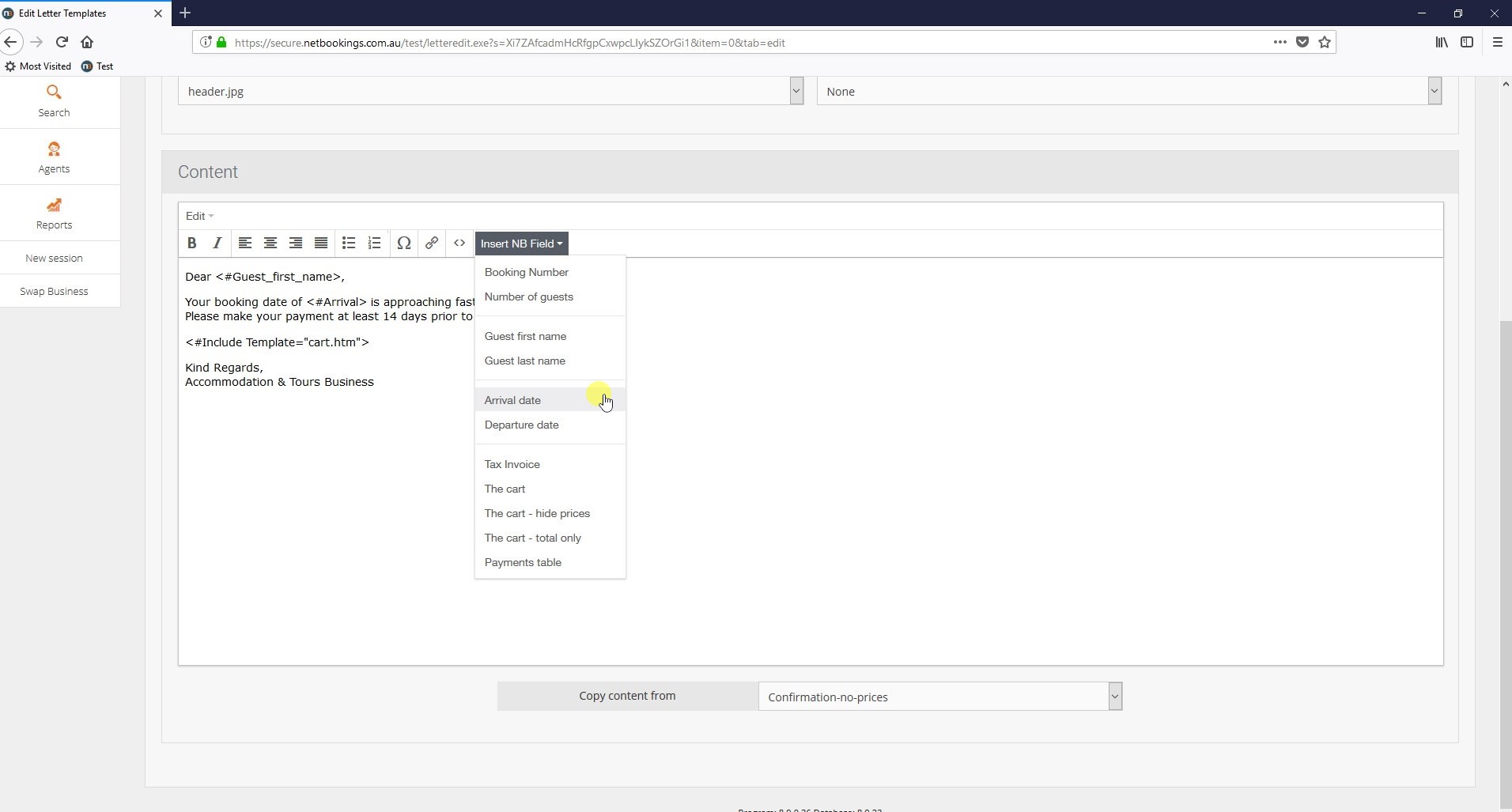 Write your template in the 'Content' section. Use the 'Insert NB Field' tool to insert the guests details to the template.
Click 'Save'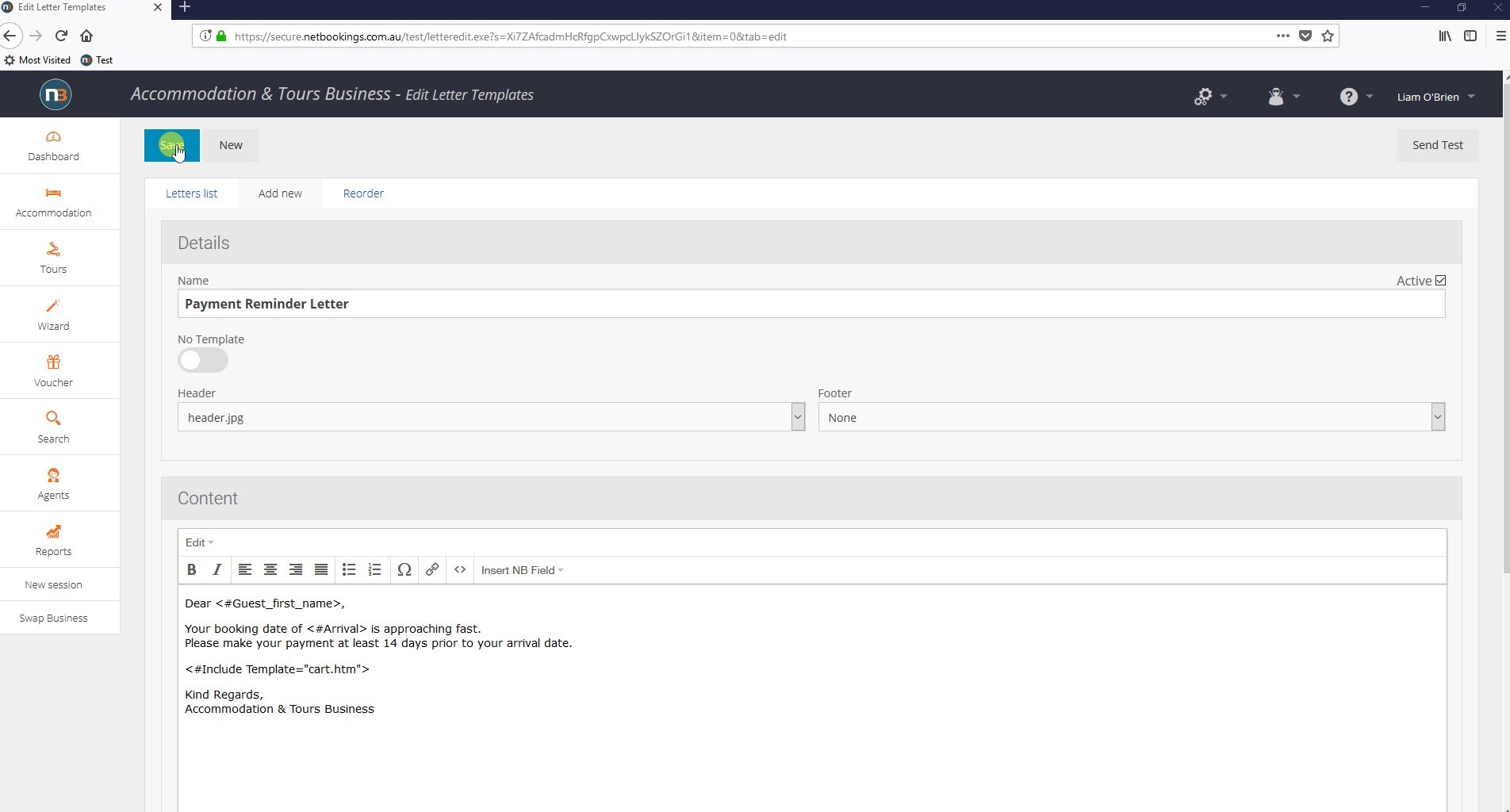 Click 'Letters List'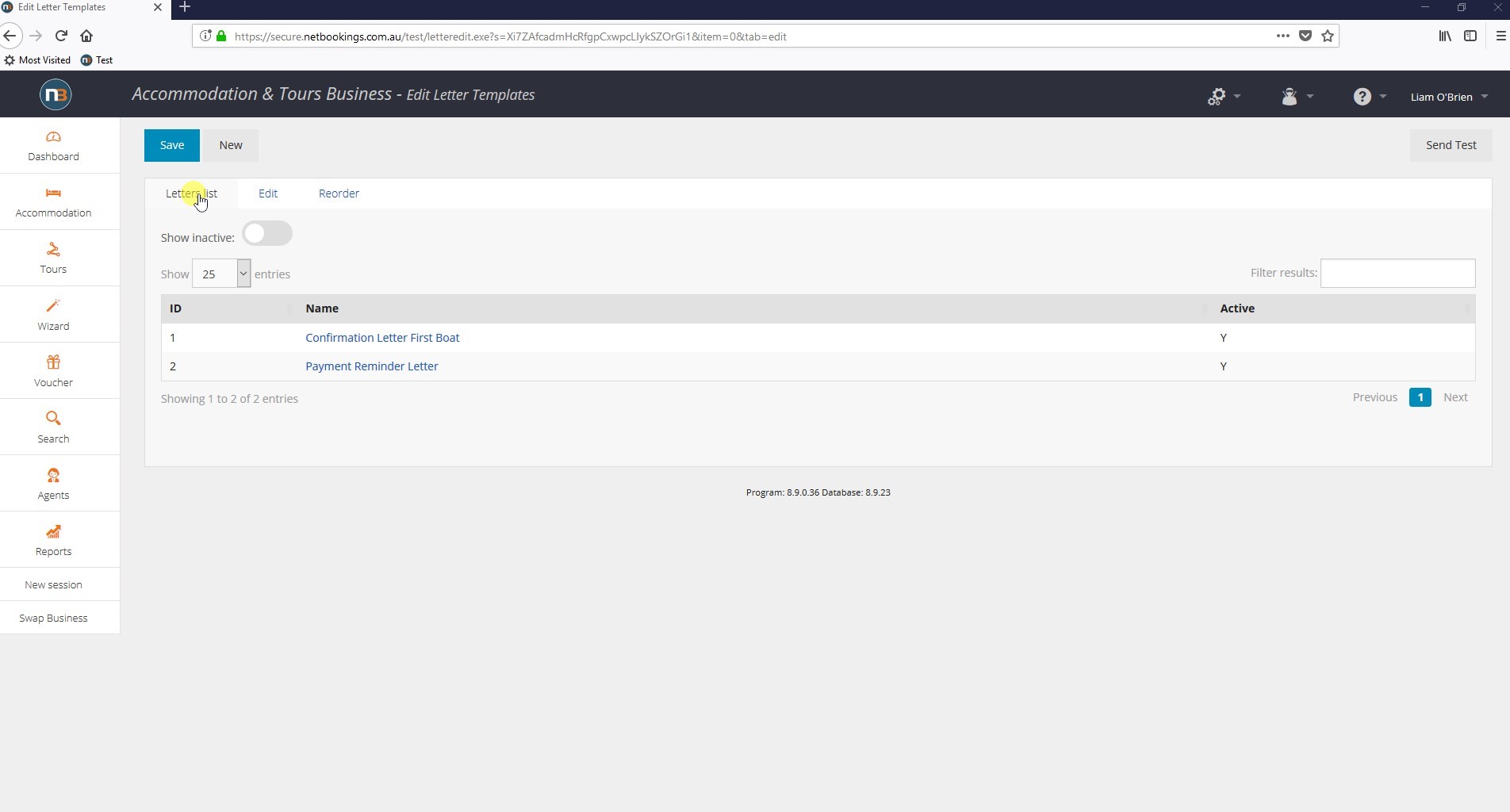 Click 'Letters List' to view the list of your letter templates.