Letters allow communication with guests regarding details of their booking. For example, resending invoices. Invoices can also be printed from this menu.
Click 'Calendar'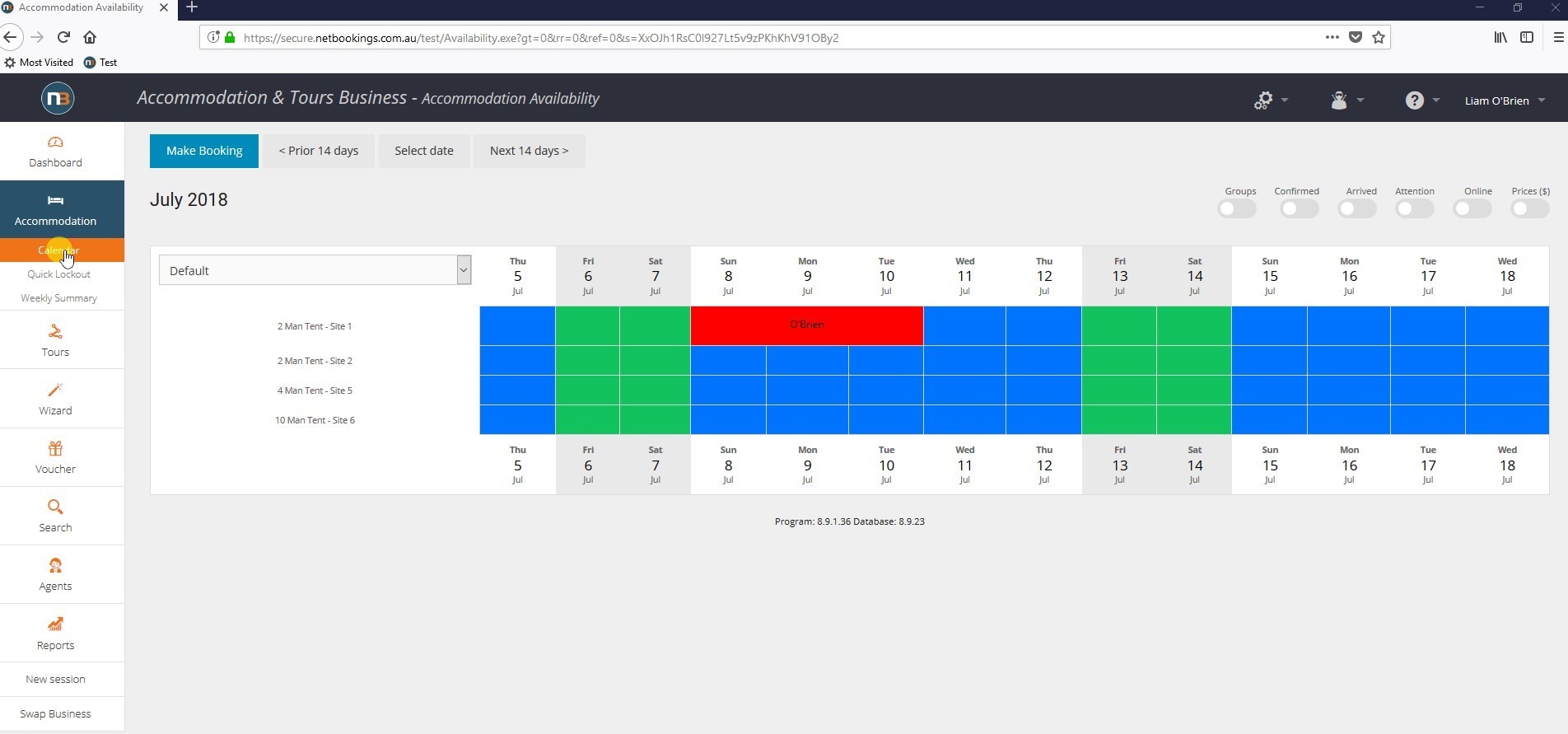 Navigate to Main Menu > Calendar.
Select The Booking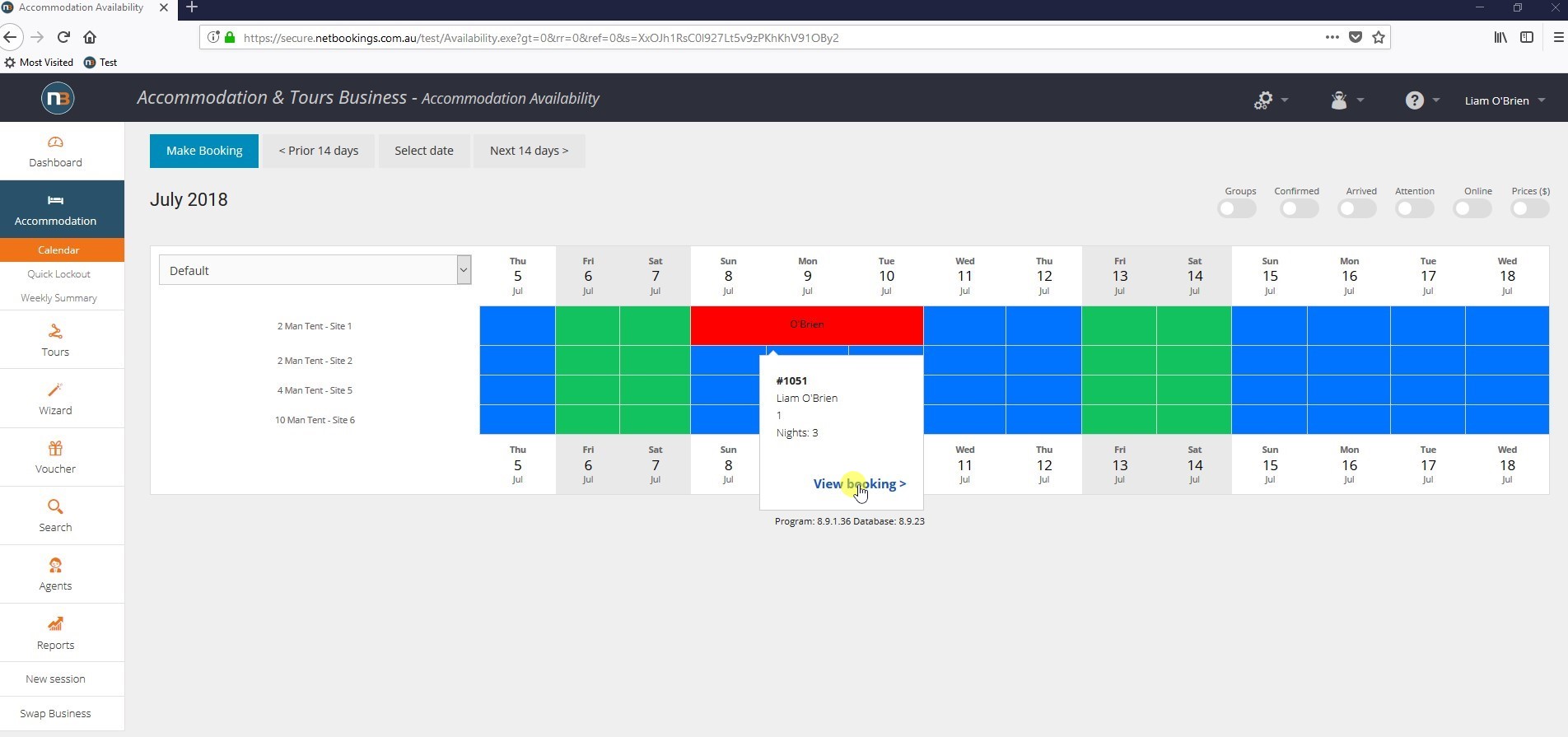 Click on the desired booking and then click 'View booking'.
Click 'Letters'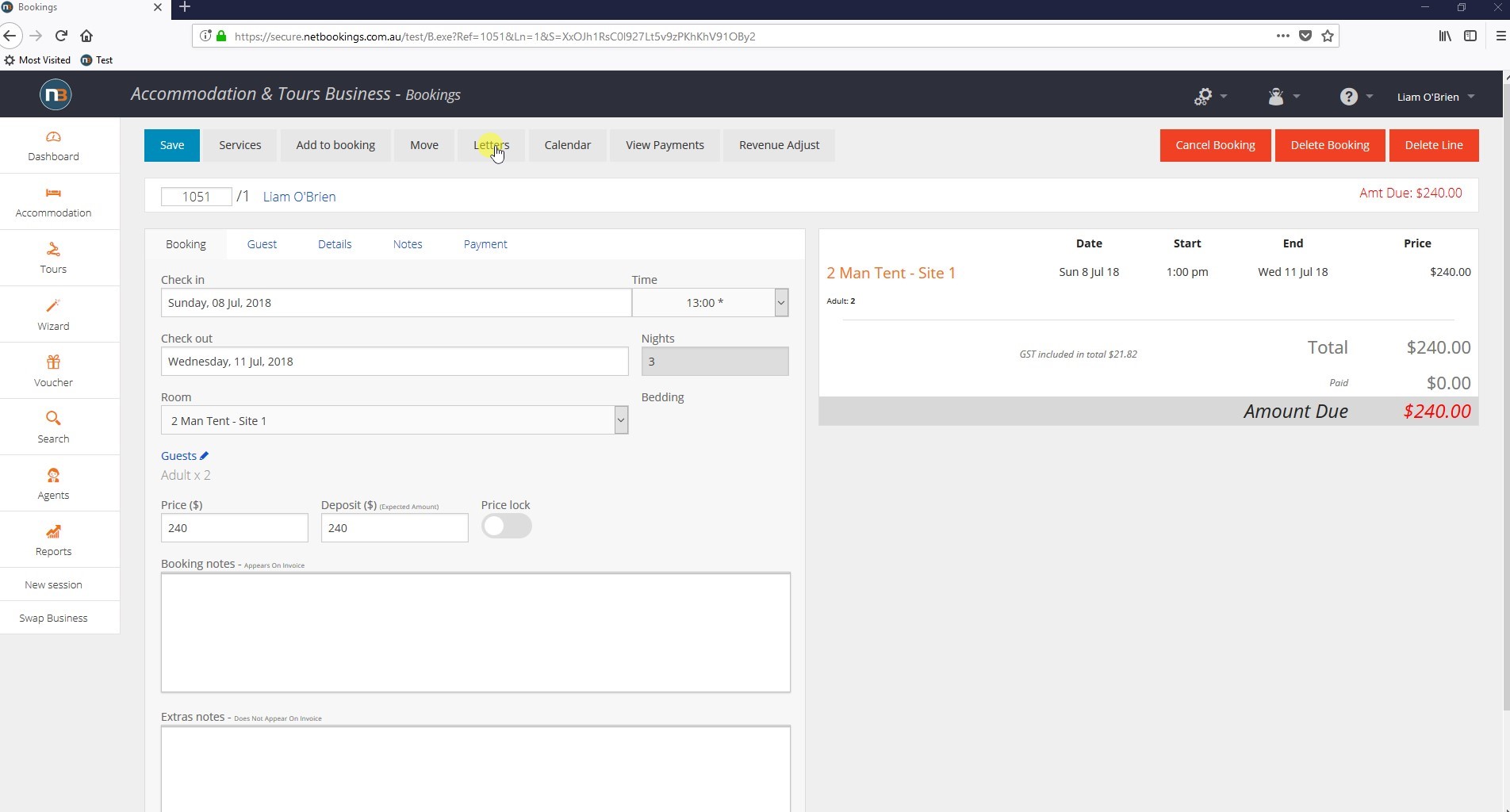 Select a Letter Template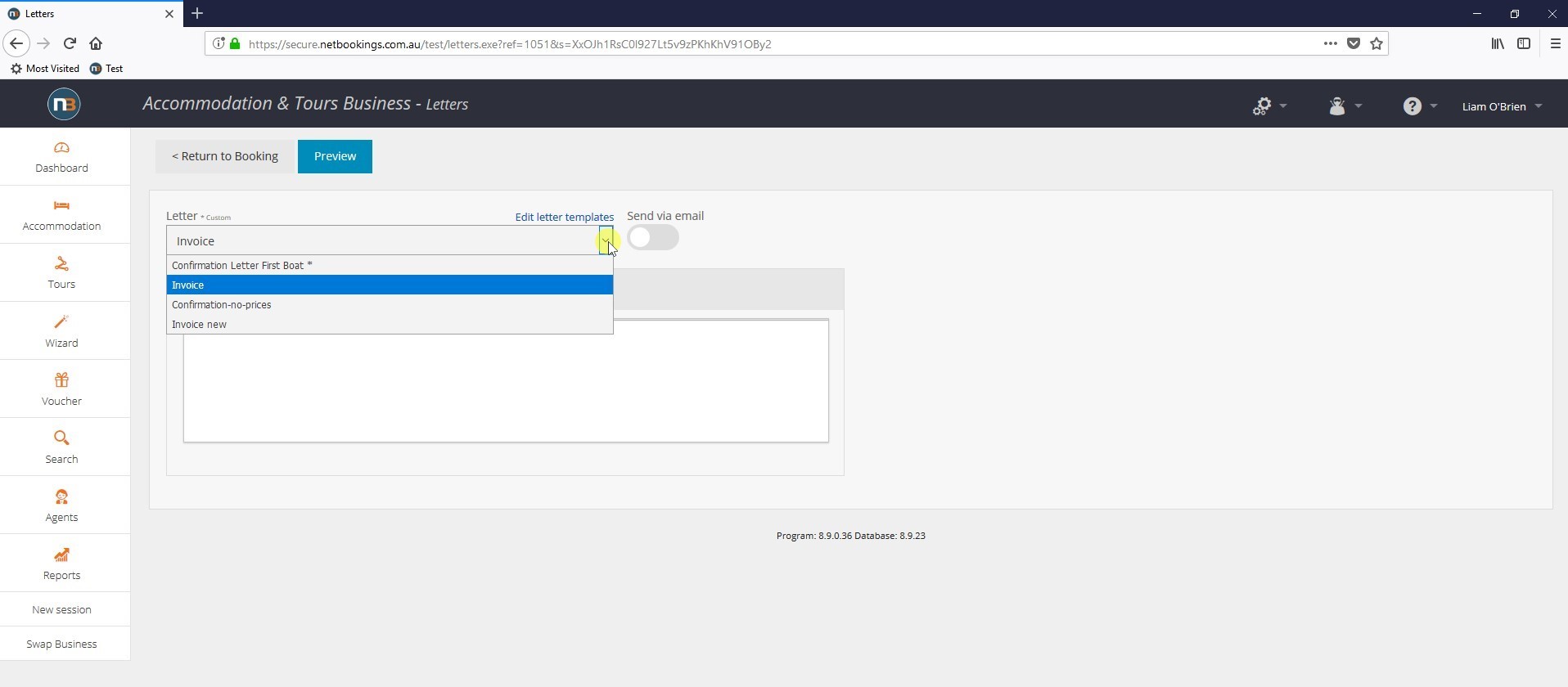 Select a letter template from the drop-down menu.
Click 'Preview'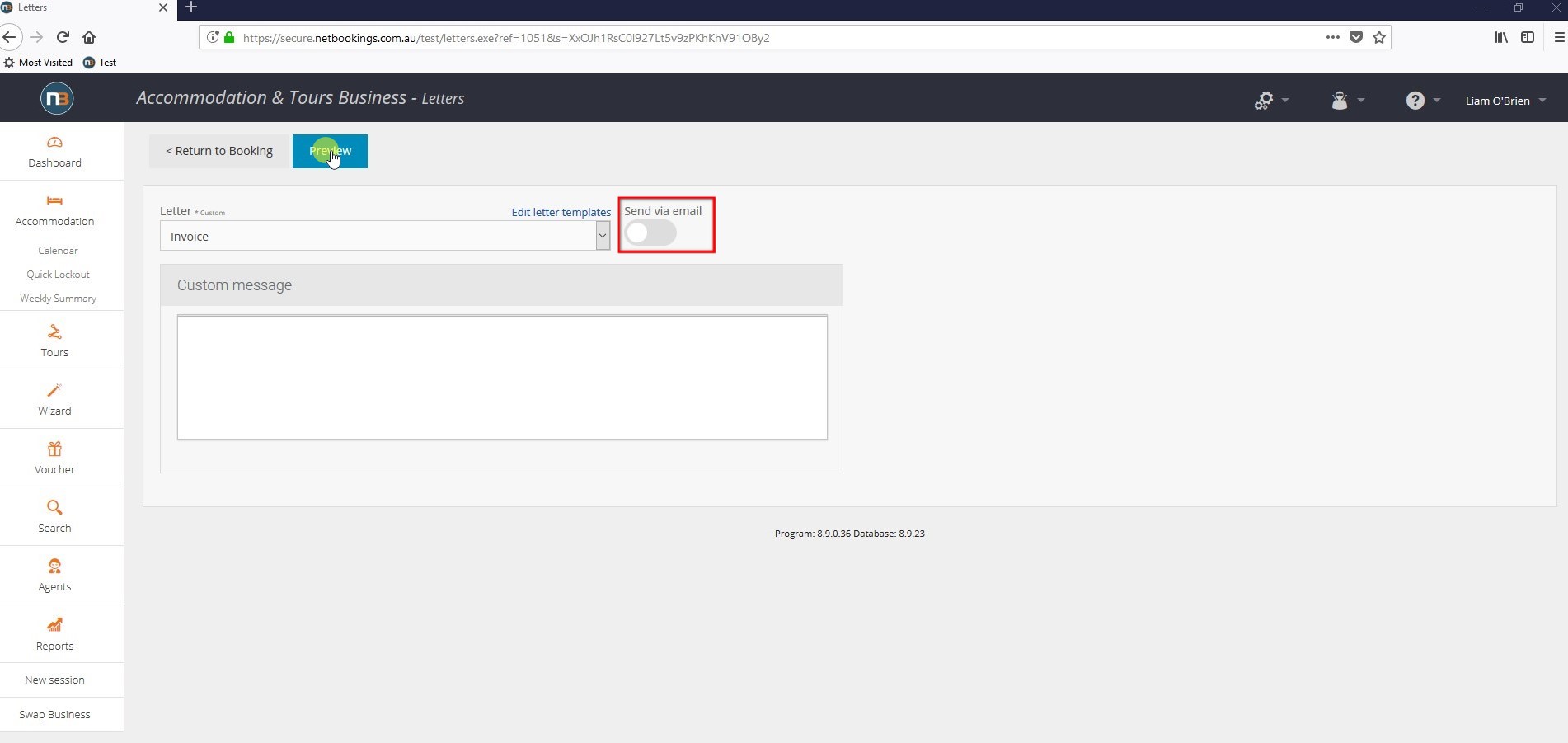 If you wish to print the letter (invoice in this case), click 'Preview'. To send the letter as an email to the guest, click 'Send via email' (red box).
Press 'Ctrl + P'

If you have clicked 'Preview' and wish to print this page, press 'Ctrl + P' to open a printing menu.
Send via Email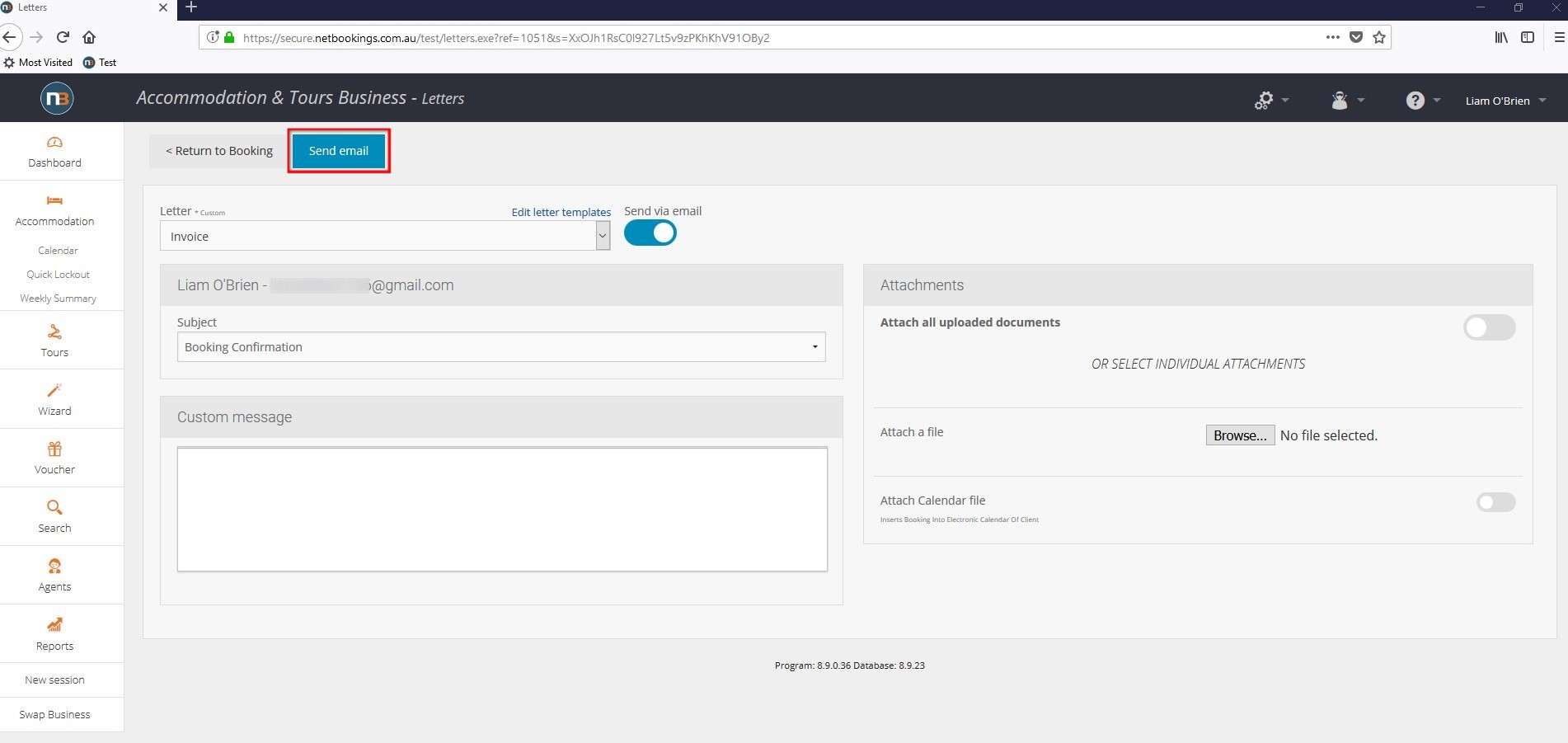 To send the invoice as an email, fill in the subject and relevant details, then click 'Send email' (red box).