Click 'Bathing Calendar'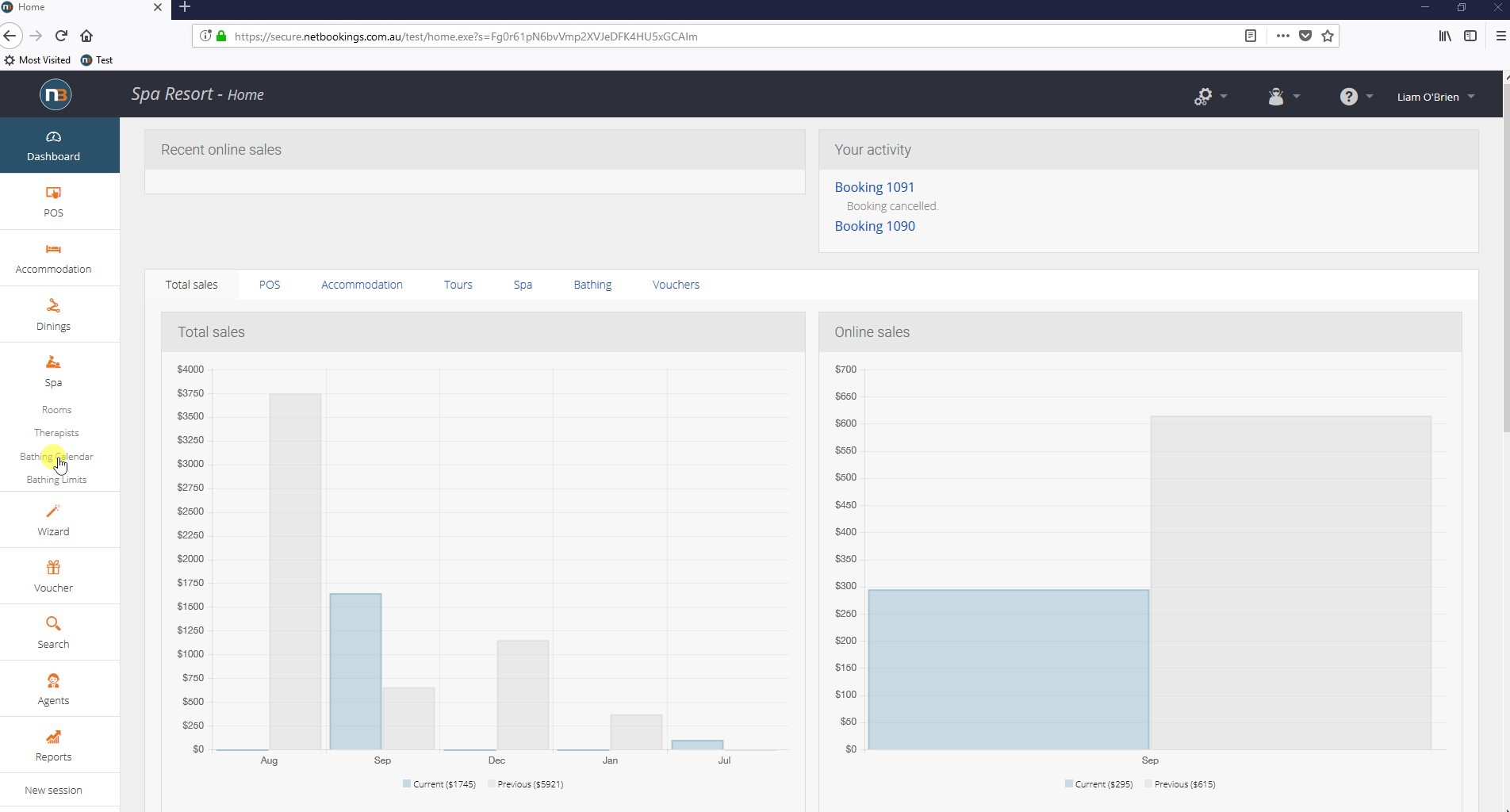 Navigate to Spa (main menu) > Bathing Calendar
Select A Session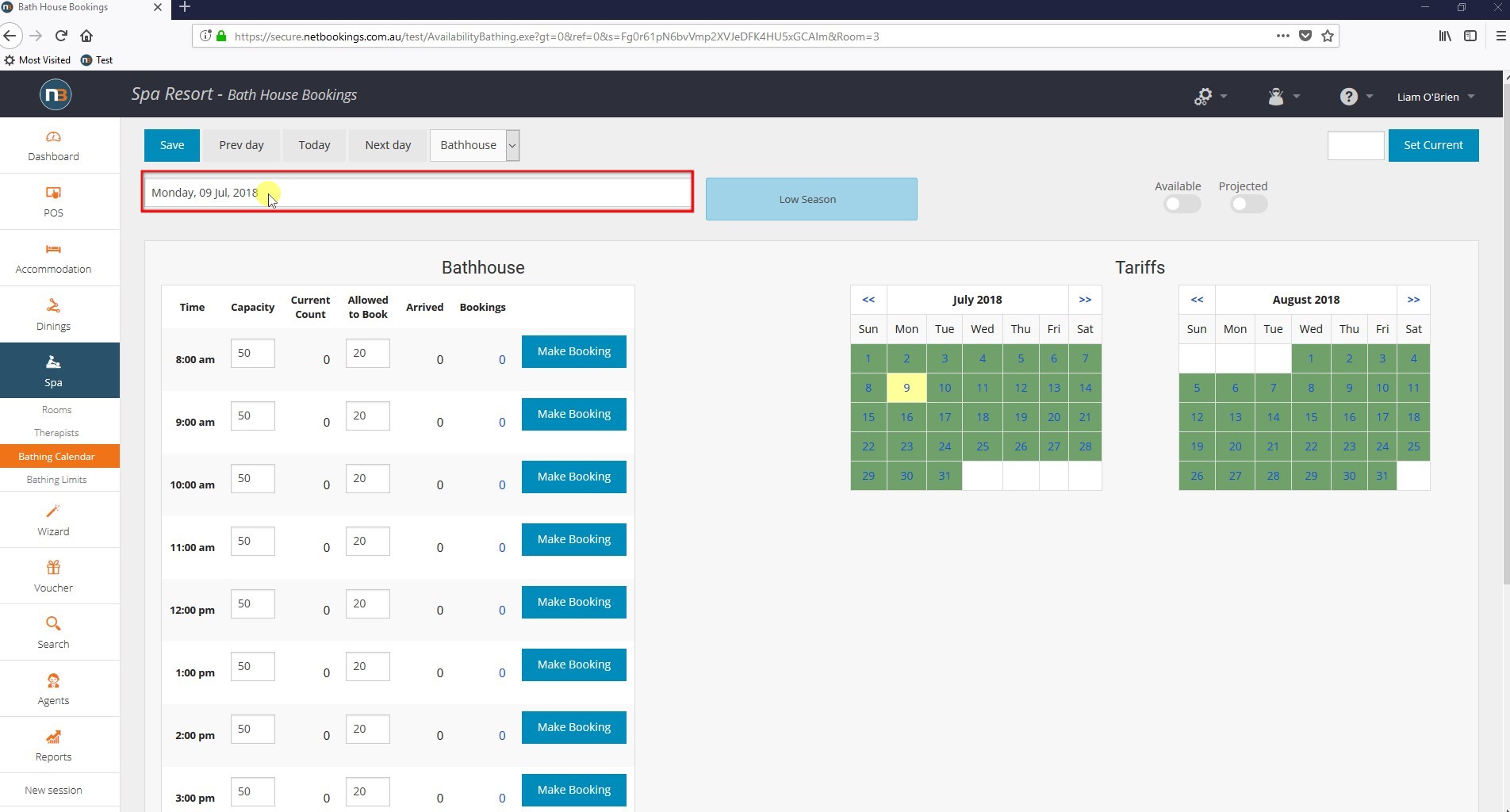 Select a day by clicking on the date (red box). Then click 'Make Booking' on the desired time.
Click 'Assign Guest'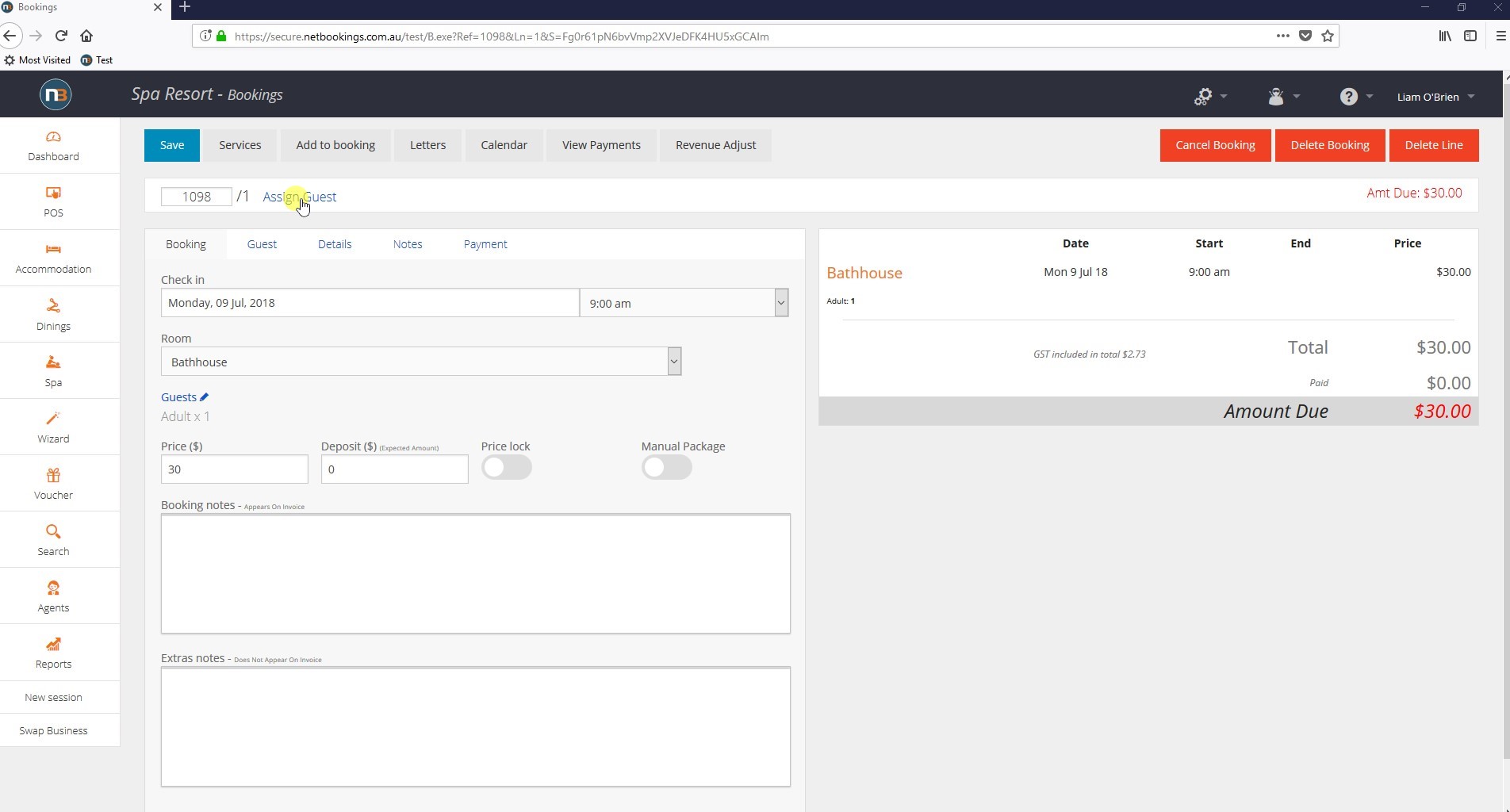 Search for your Guest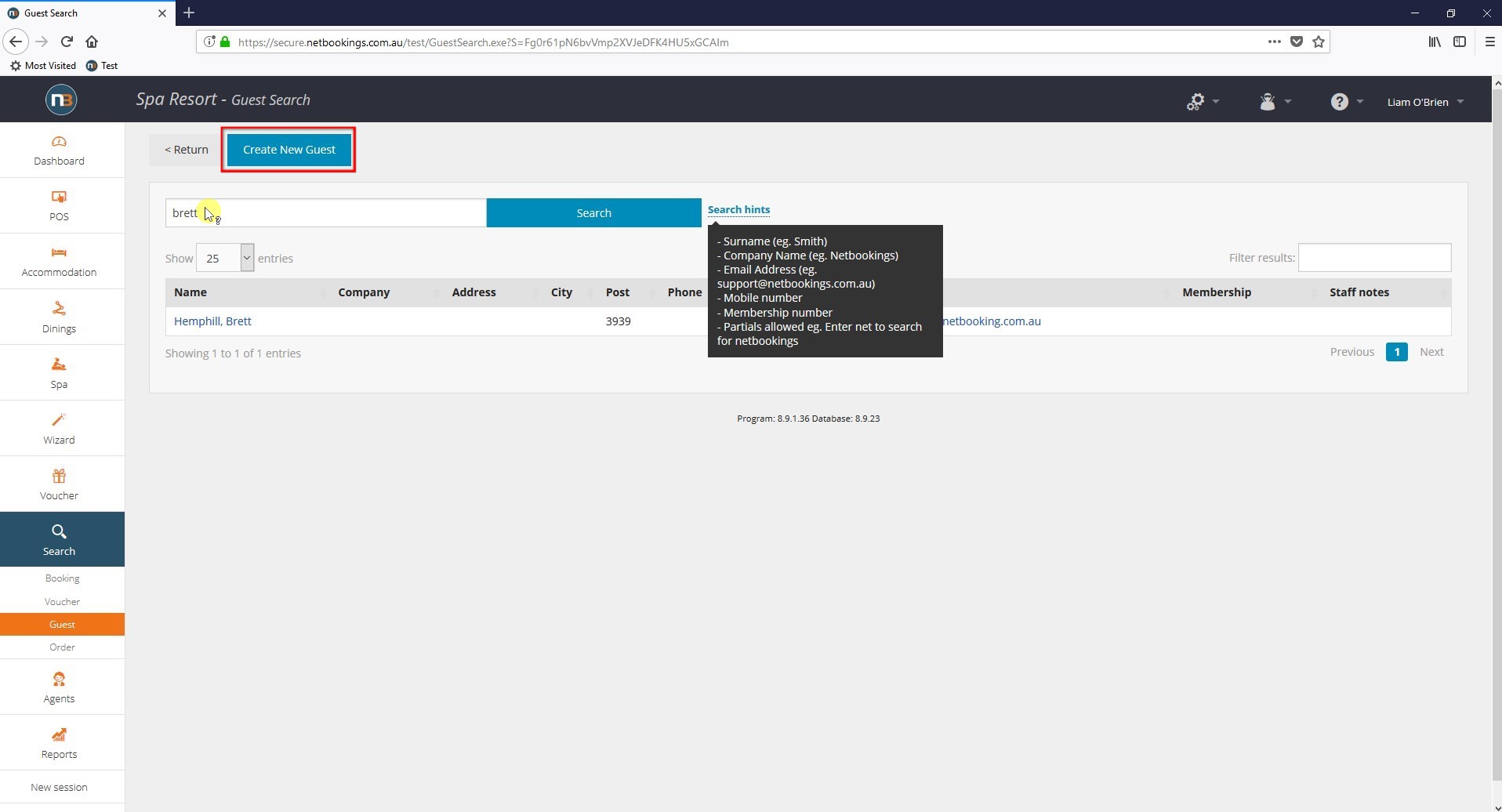 Search for your guest from the guest database, or click 'Create New Guest' (red box).
Select your Guest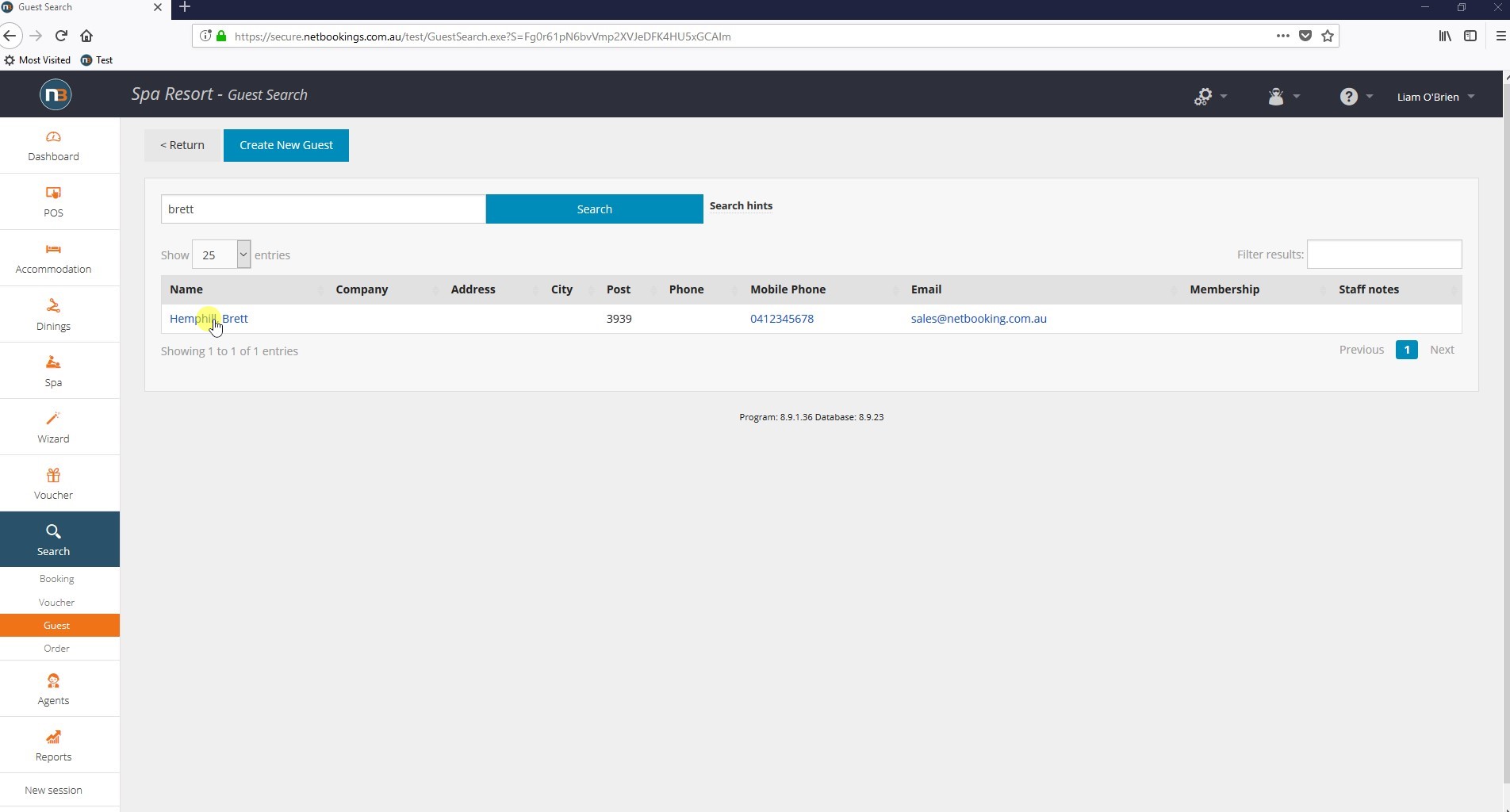 Select your guest from the search results by clicking on their name.
Click 'Payment'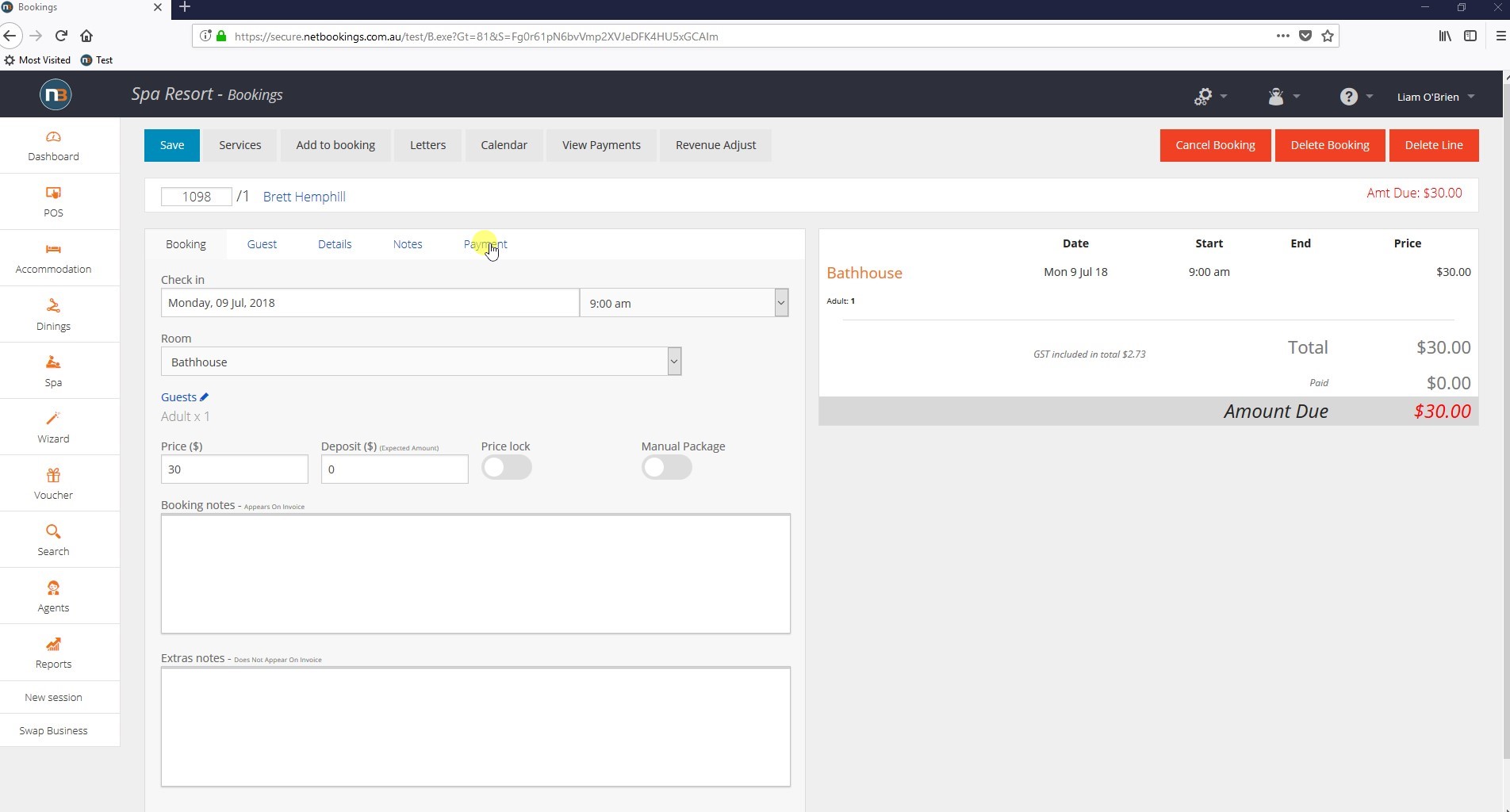 Enter Payment Details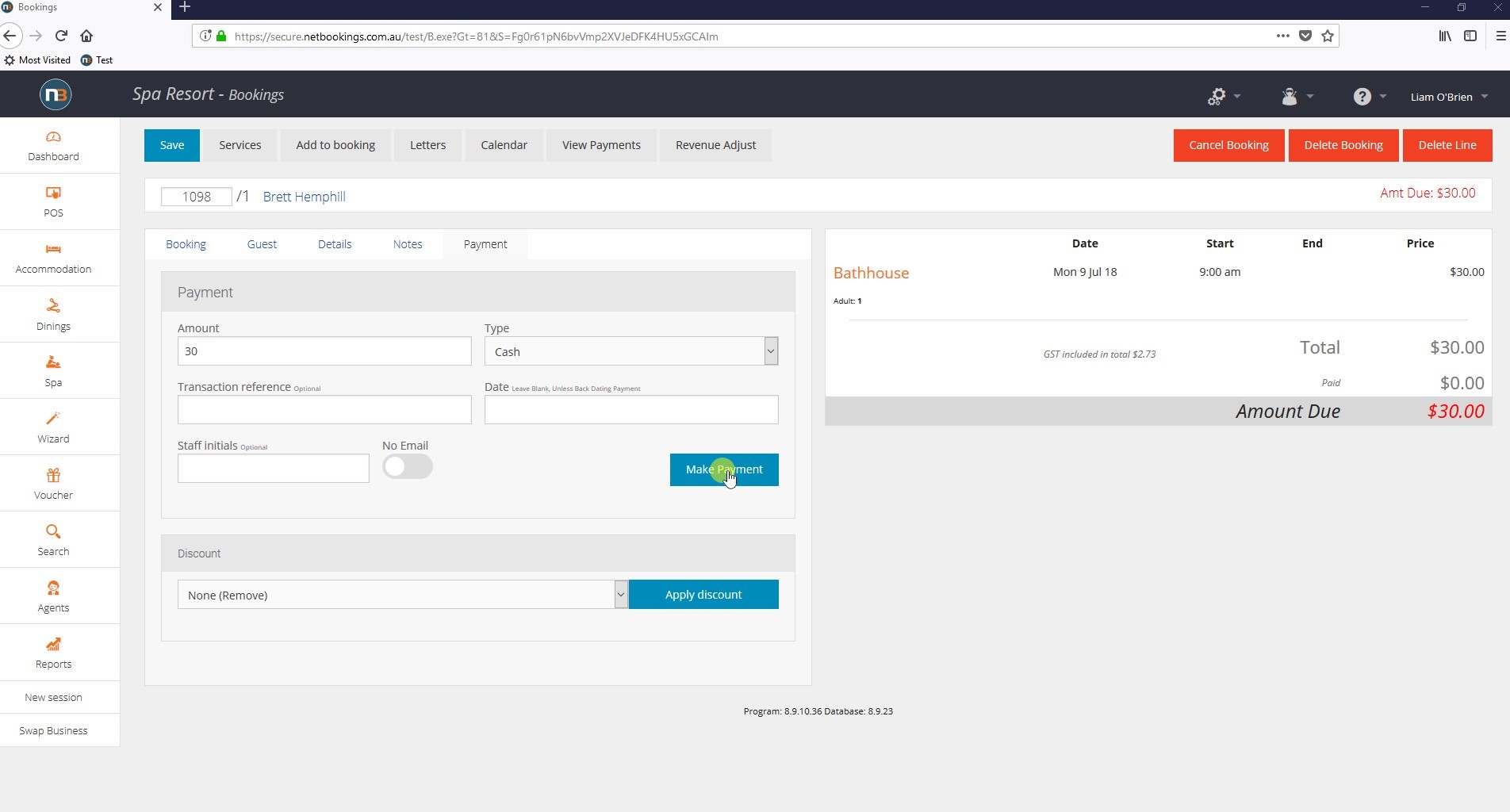 Enter the details for the payment, including amount and type. Then click 'Make Payment'.
Confirmation Email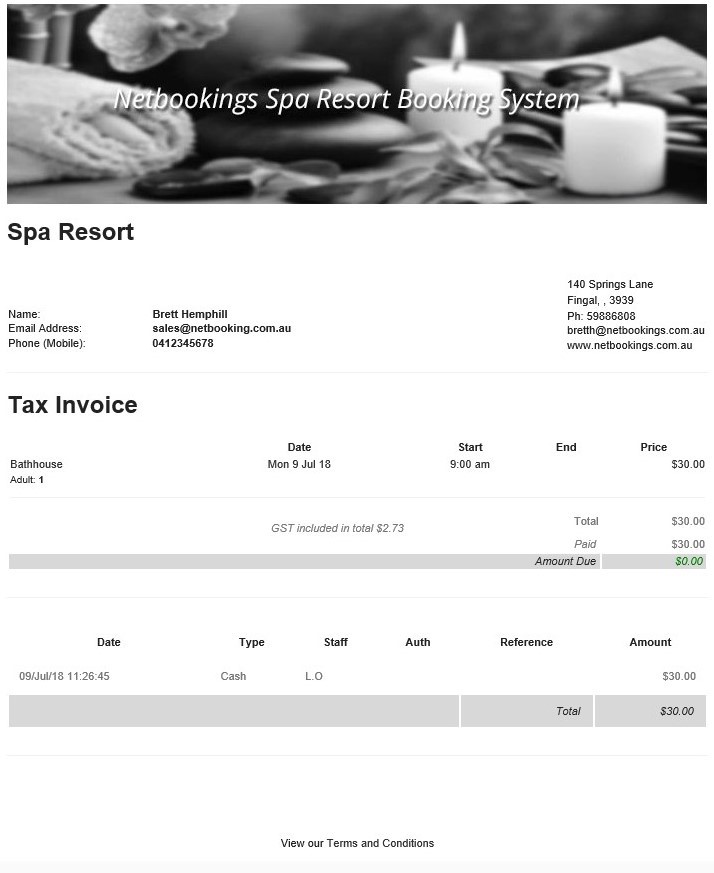 A confirmation email will automatically be sent to the guest after payment.