Move Booking (Tour/Event)
Move a booking as needed to a either a different day or time.
Navigate to Booking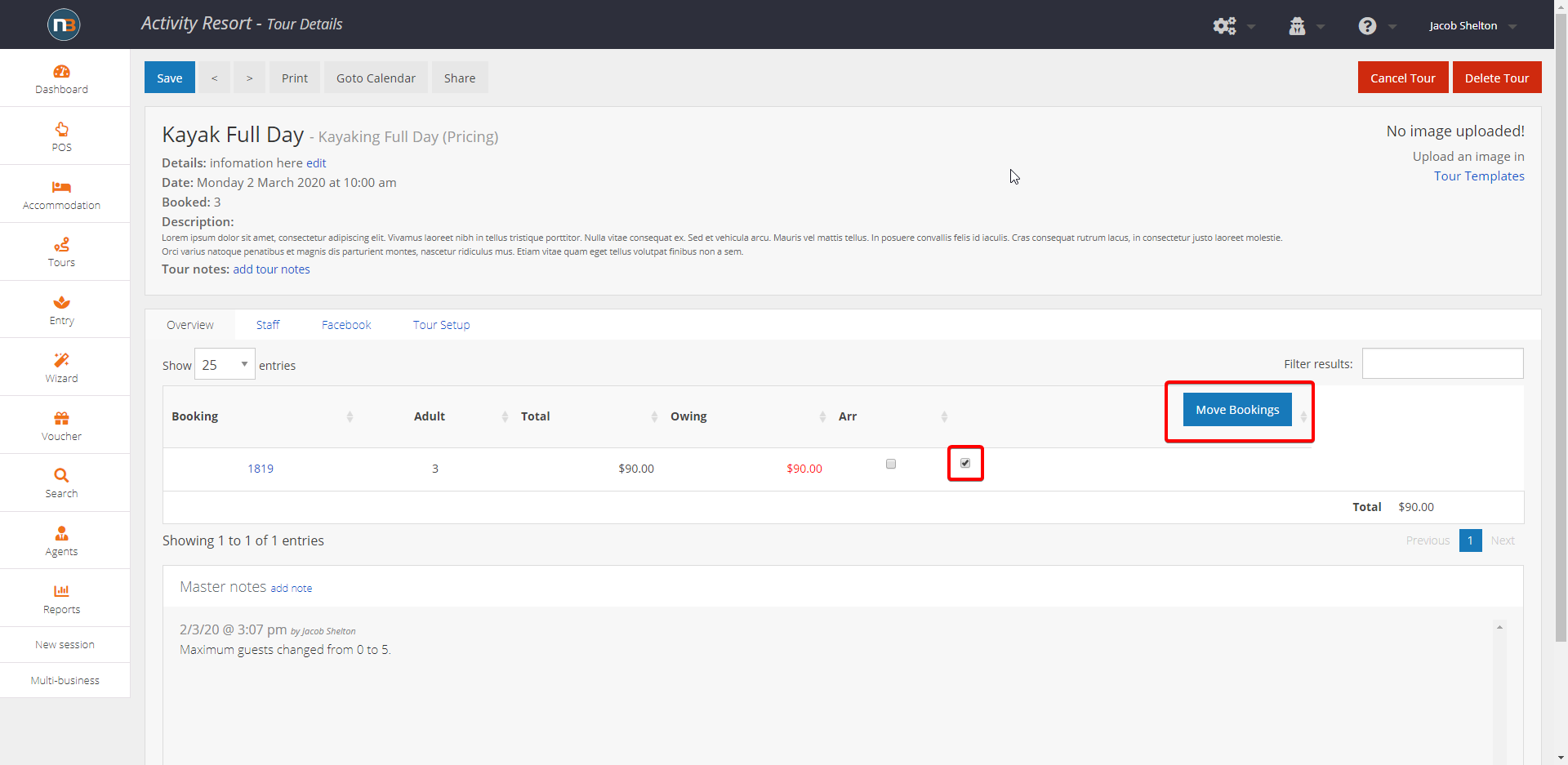 Once you have navigated to the tour, select which booking you would like to move using the checkbox (highlighted in red above).
Afterwards, click 'Move Booking' on the right side to move the booking.
Move Booking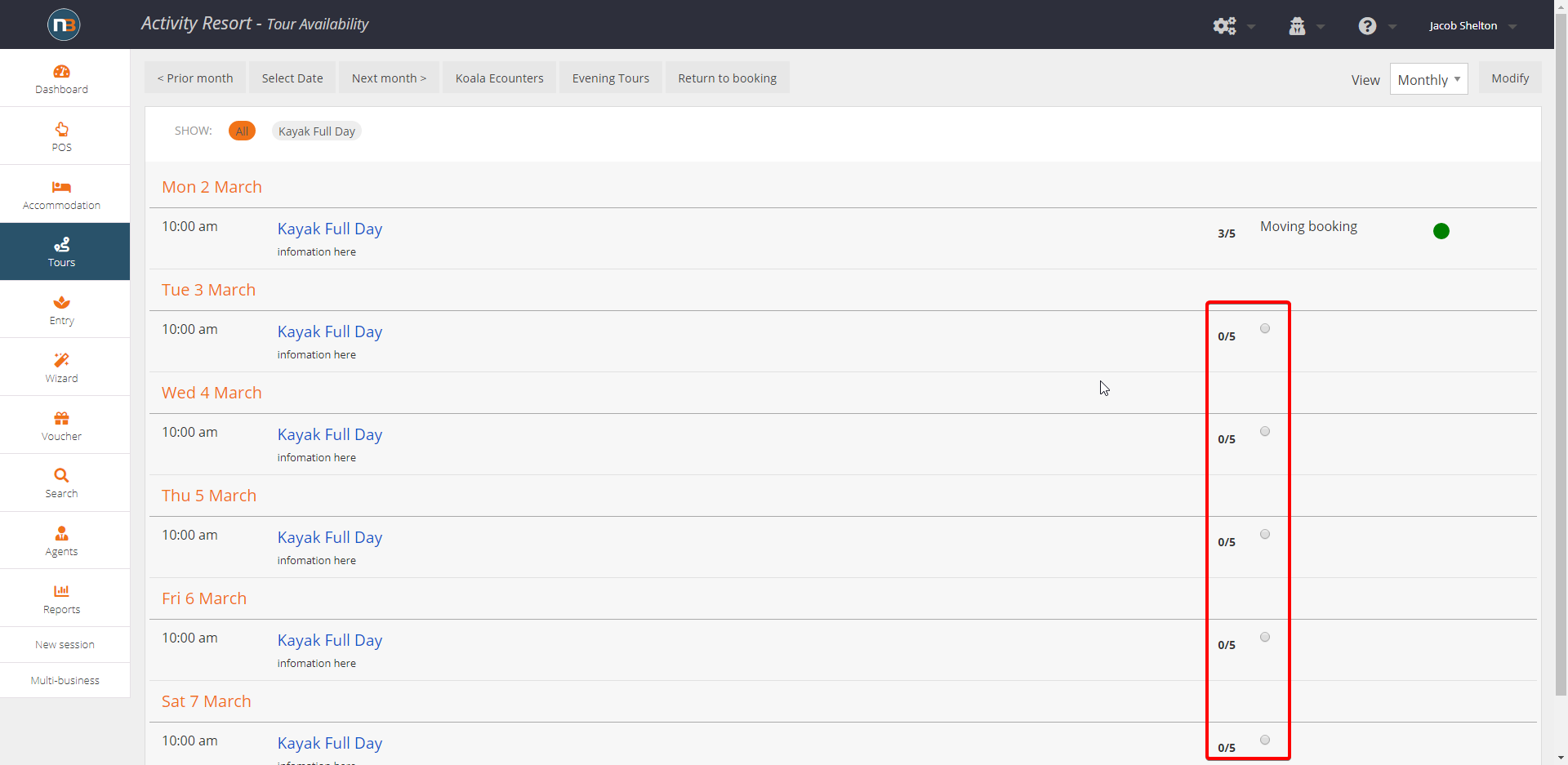 Select a different tour by selecting the radio button to the right of the tour.
Viewing Changes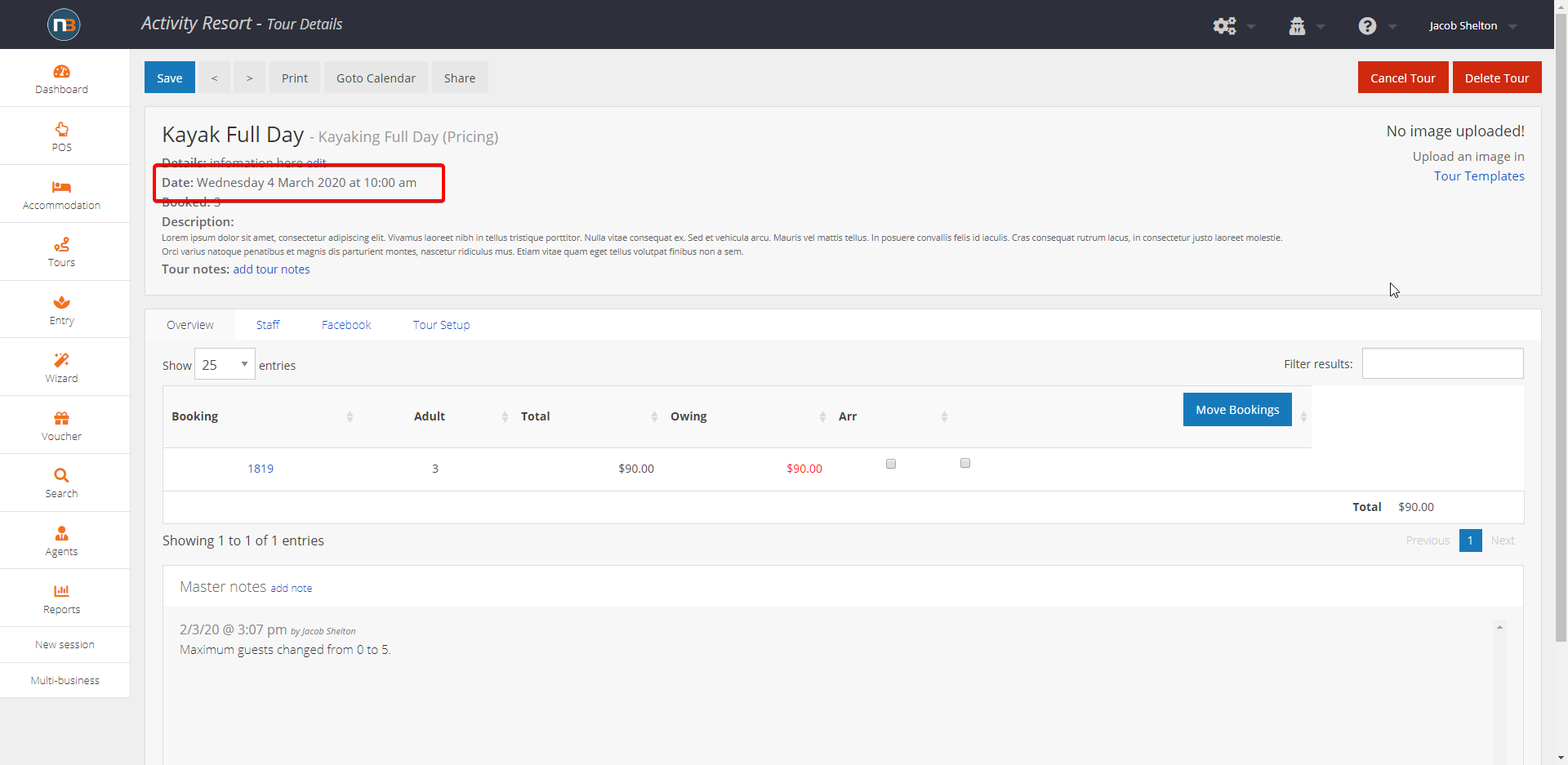 After moving the booking, you can see the change of date at the top of the screen.