You may add funds to an account that is linked to a wristband or passive NFC device. To do this, you must open an account.
Click 'Wristband'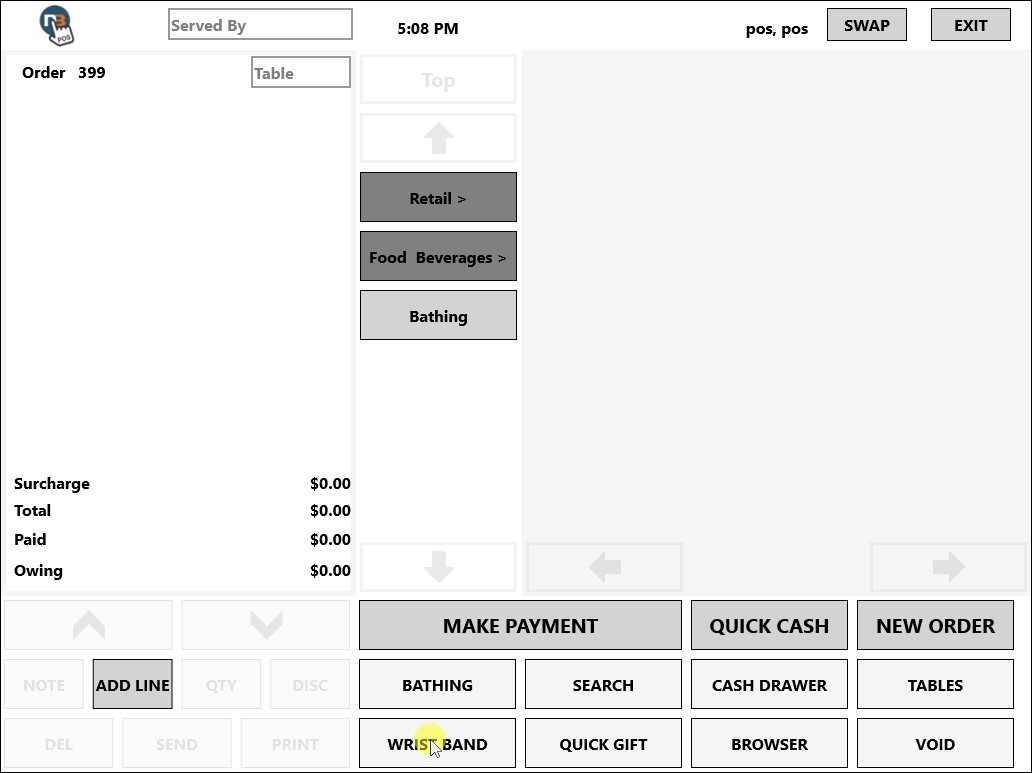 Open an Account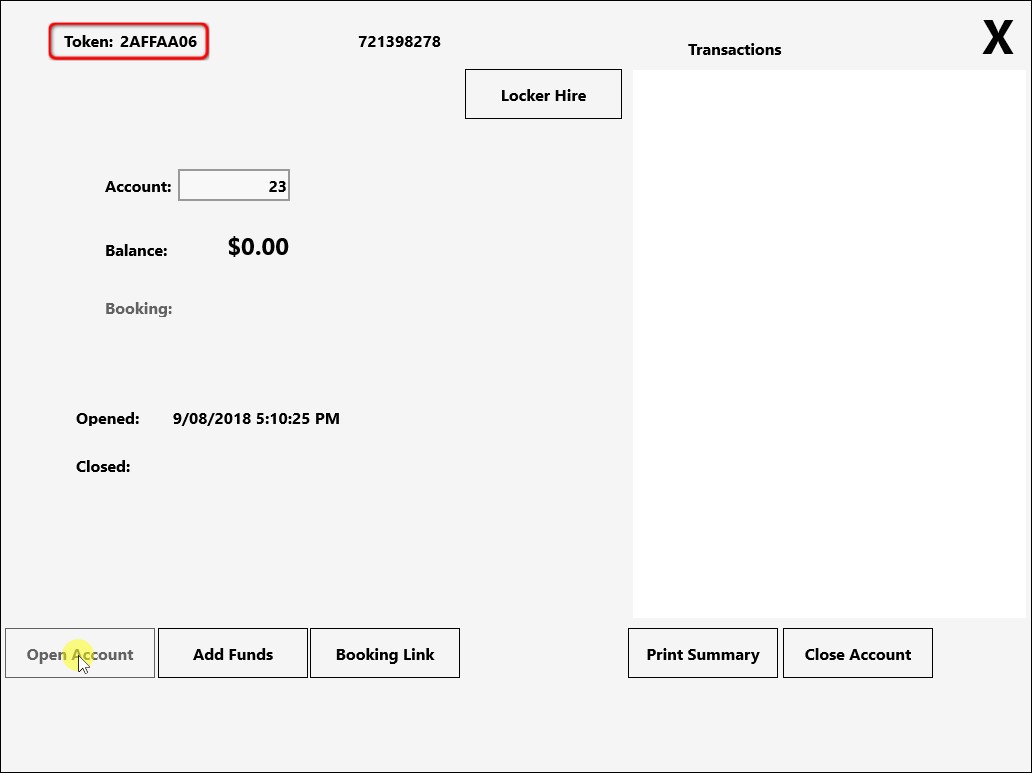 Place your wristband on the NFC reader. If the reader successfully reads your wristband, you will see its token appear at the top of the screen (red box). Then click, 'Open Account' if there are no accounts already linked to this wristband.
Click 'Add Funds'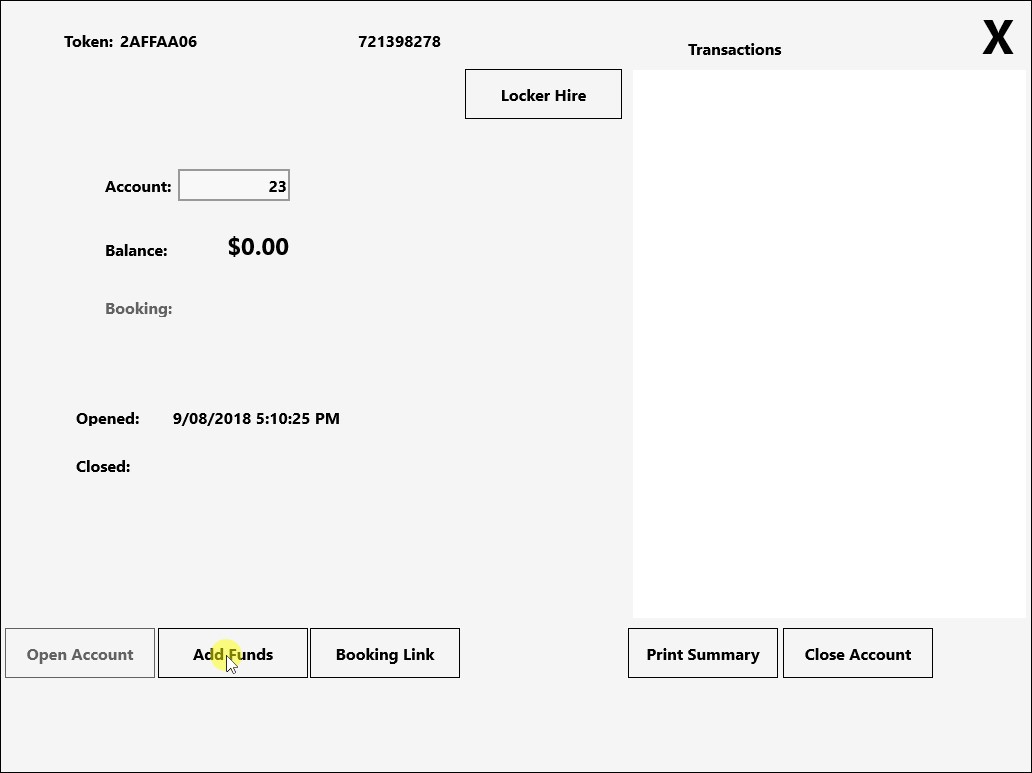 To add funds to the account, click 'Add Funds'.
Enter Amount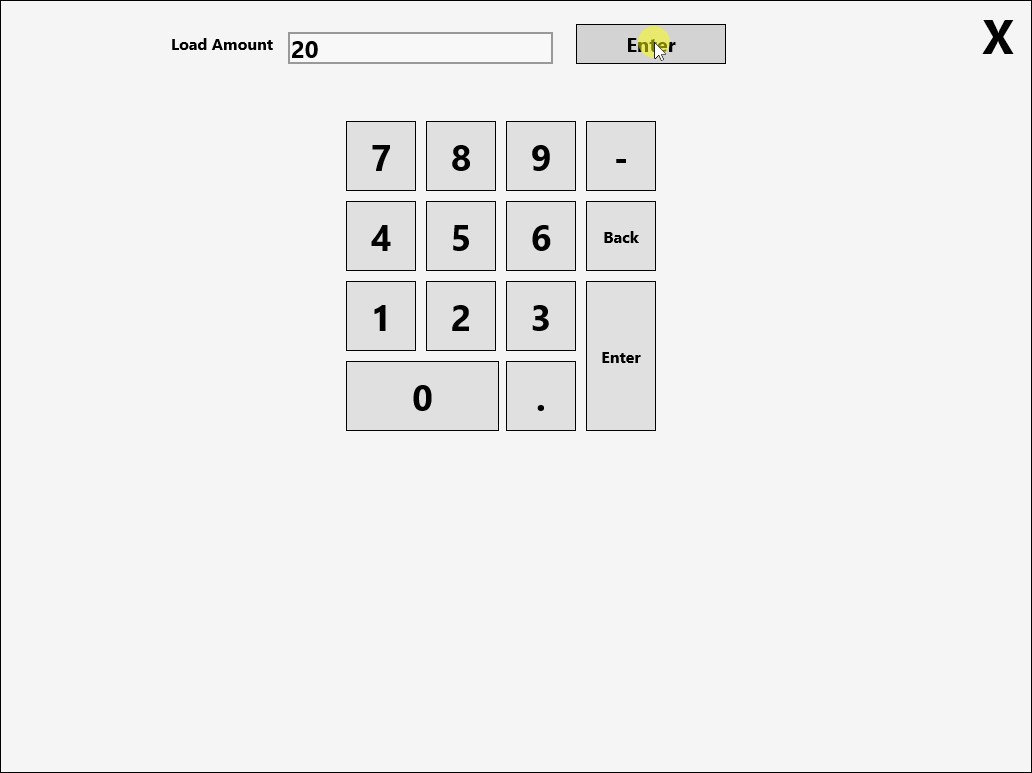 Enter the amount that will be added to the account, then click 'Enter'.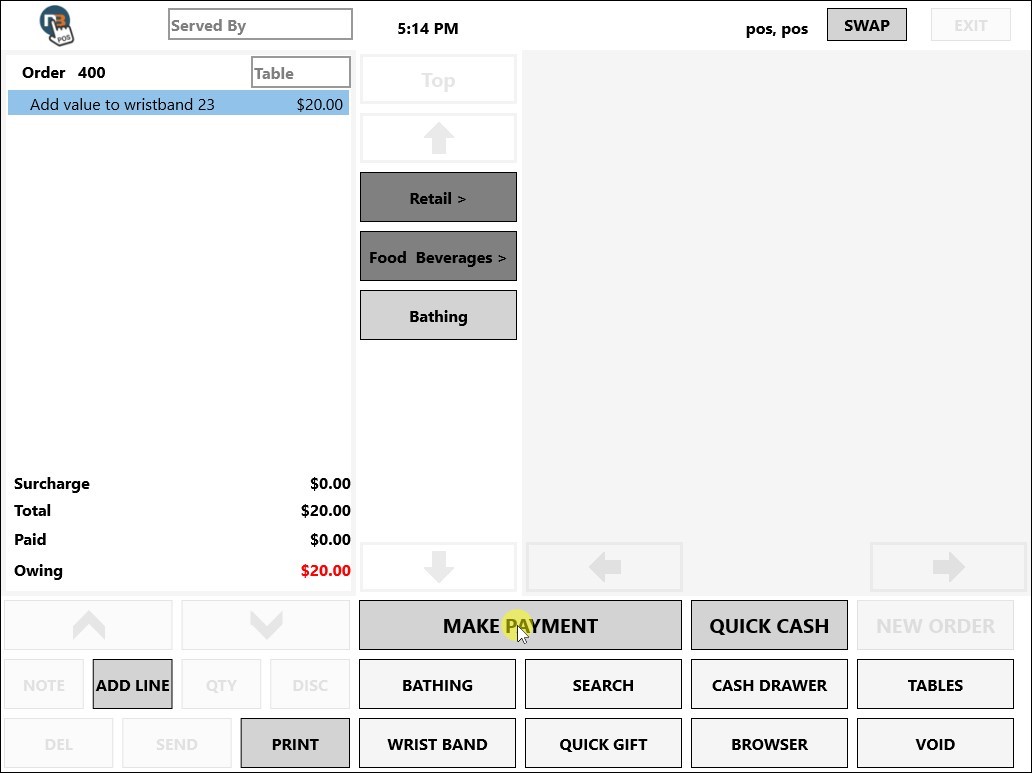 The account will now have funds. To make the payment, click 'Make Payment'.