When creating a booking, you can specify how it was paid for.
Manage Payment Types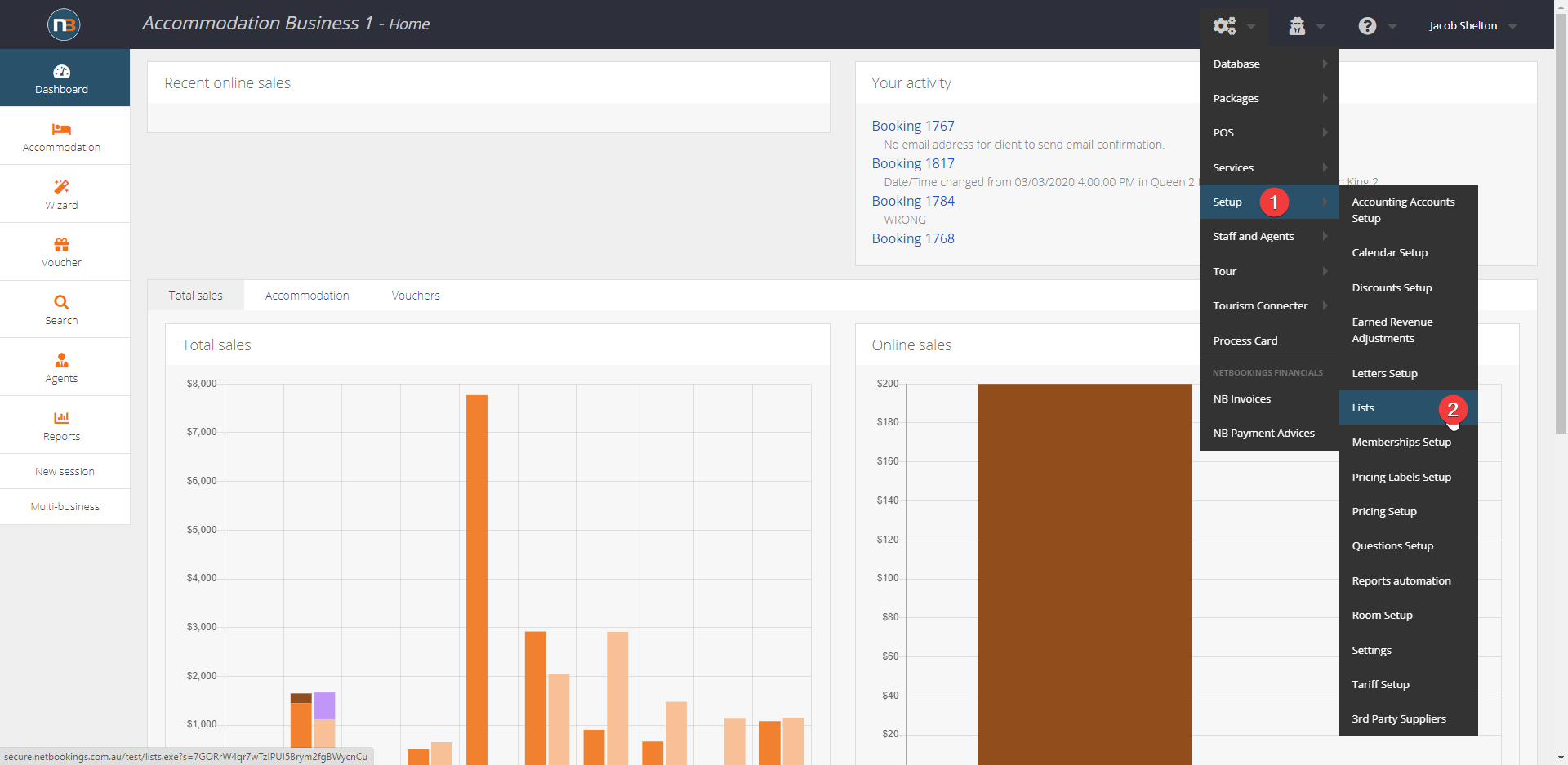 Navigate to System > Setup > Lists.
View Payment Types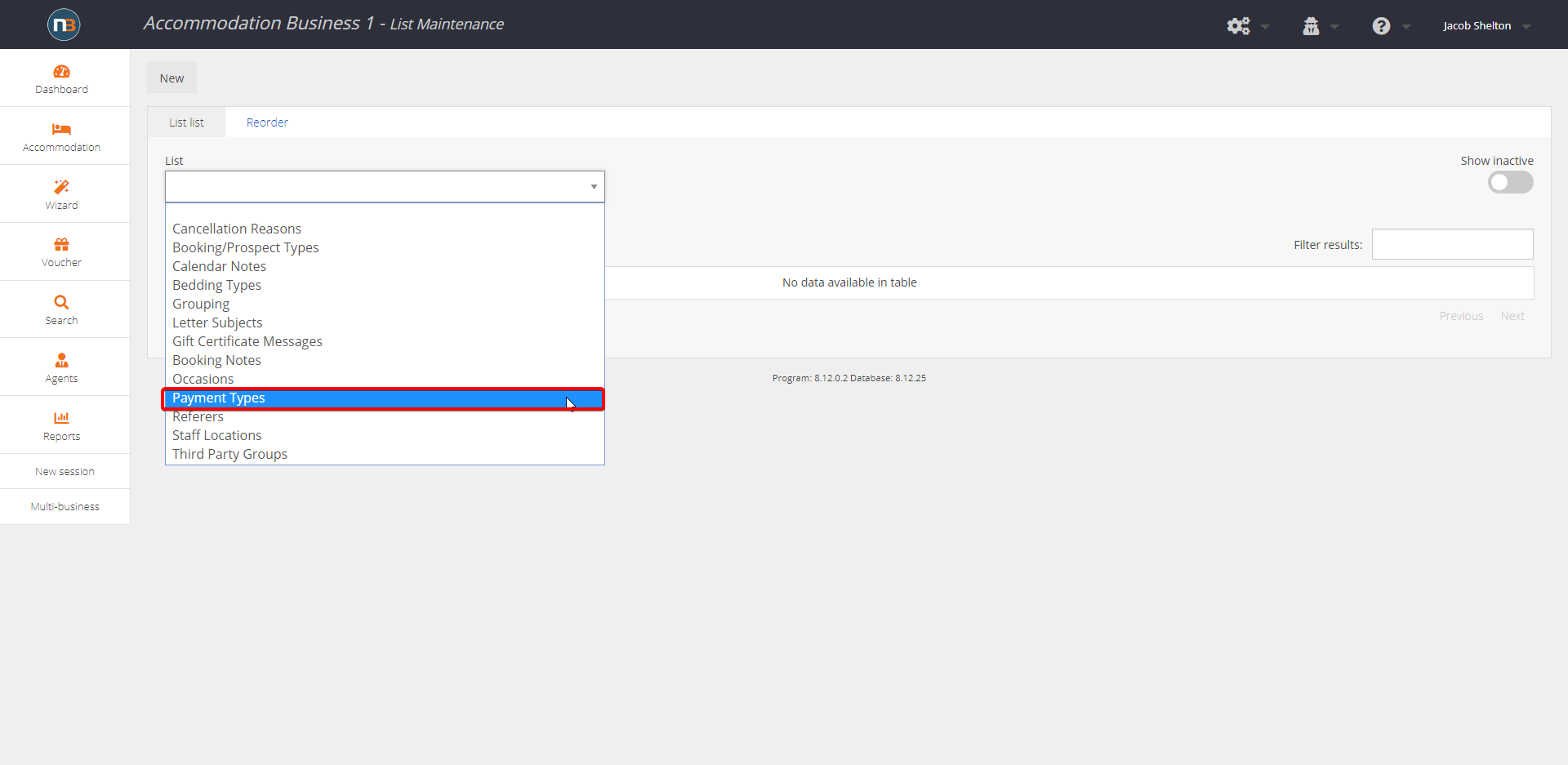 On this screen, you can view all of your current payment types.
Add Payment Type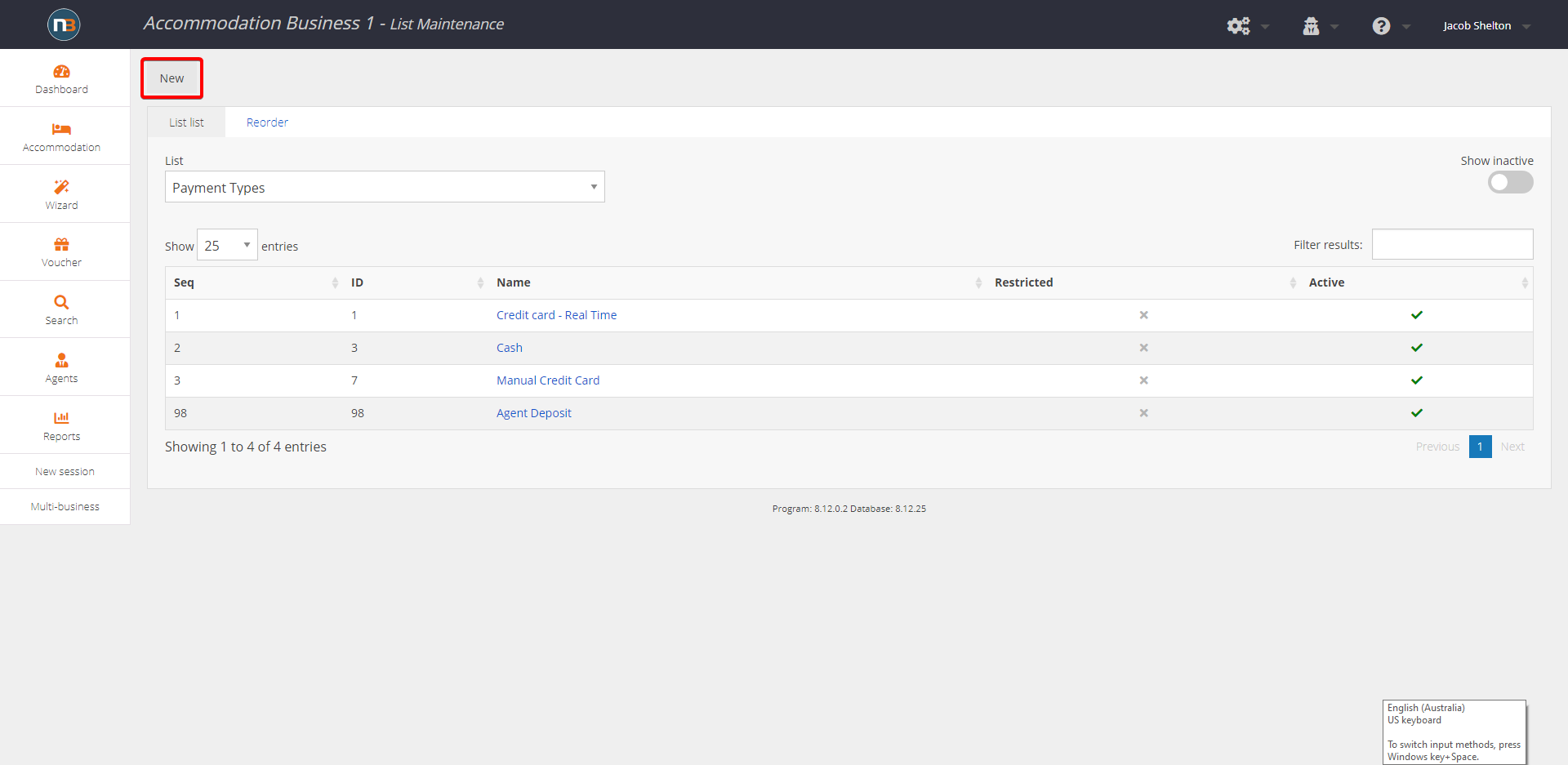 To add a new payment type, click on 'New' in the top left corner.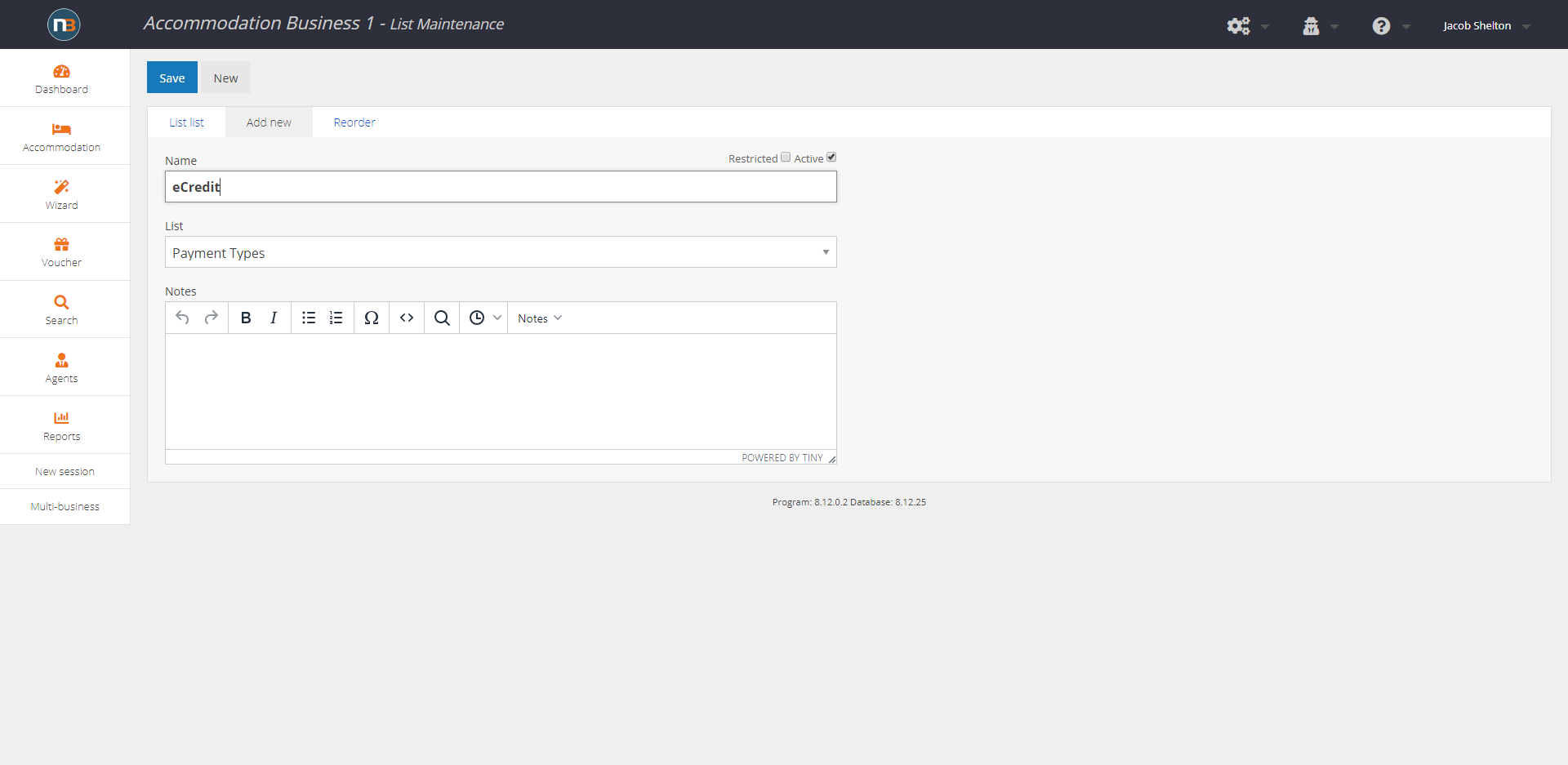 Now, enter the details of the new payment type and click 'Save' in the top left corner.
Once saved, your new payment type will display in the list.