Sometimes, your guests may need to choose a location where they would like to be picked up for the tour. For example, a dive boat might pick divers up from multiple locations. Netbookings allows businesses to define pickup points that can be managed and applied to each tour.
Click 'Pickup Points'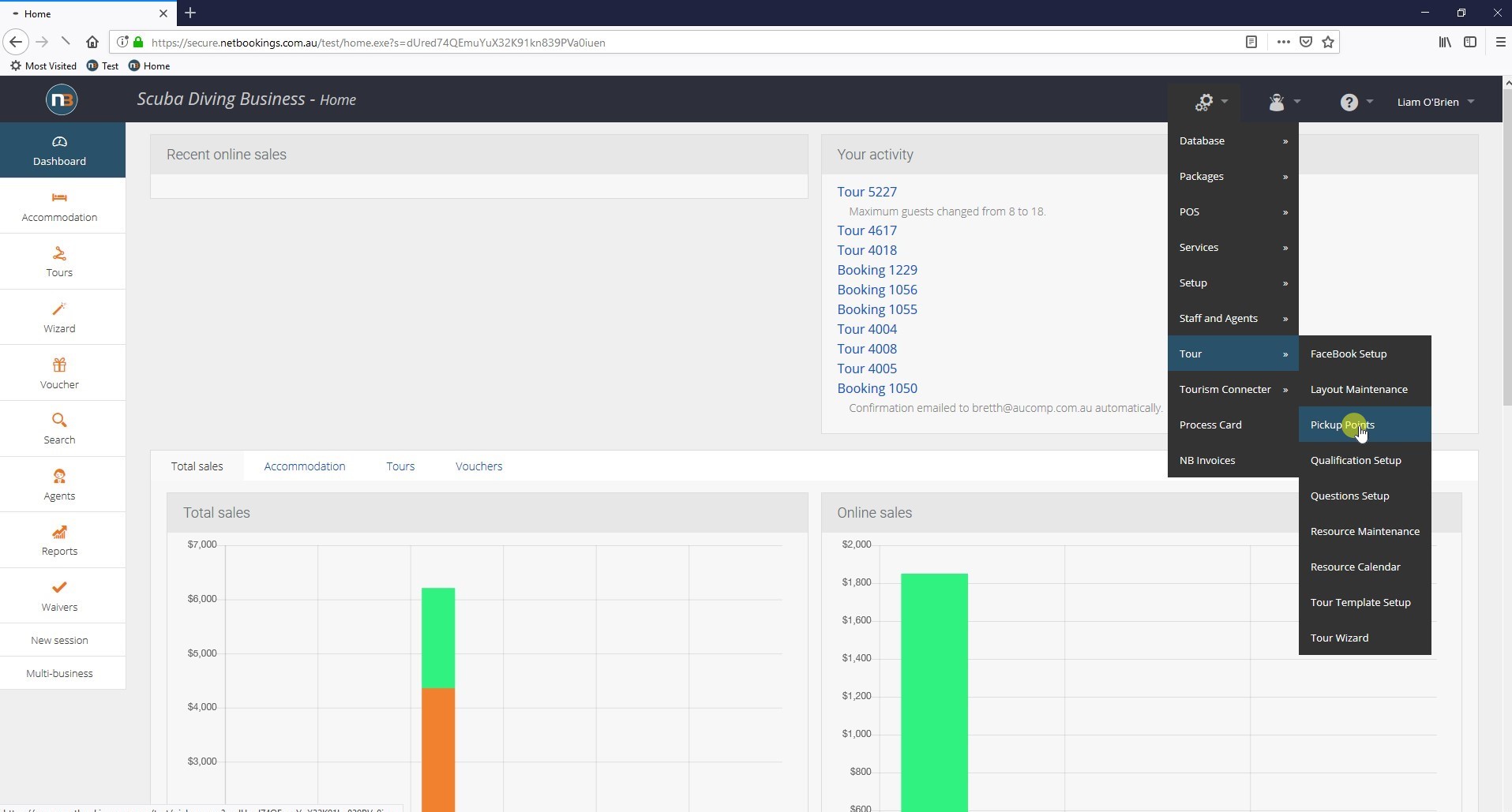 Navigate to System > Tour > Pickup Points.
Click New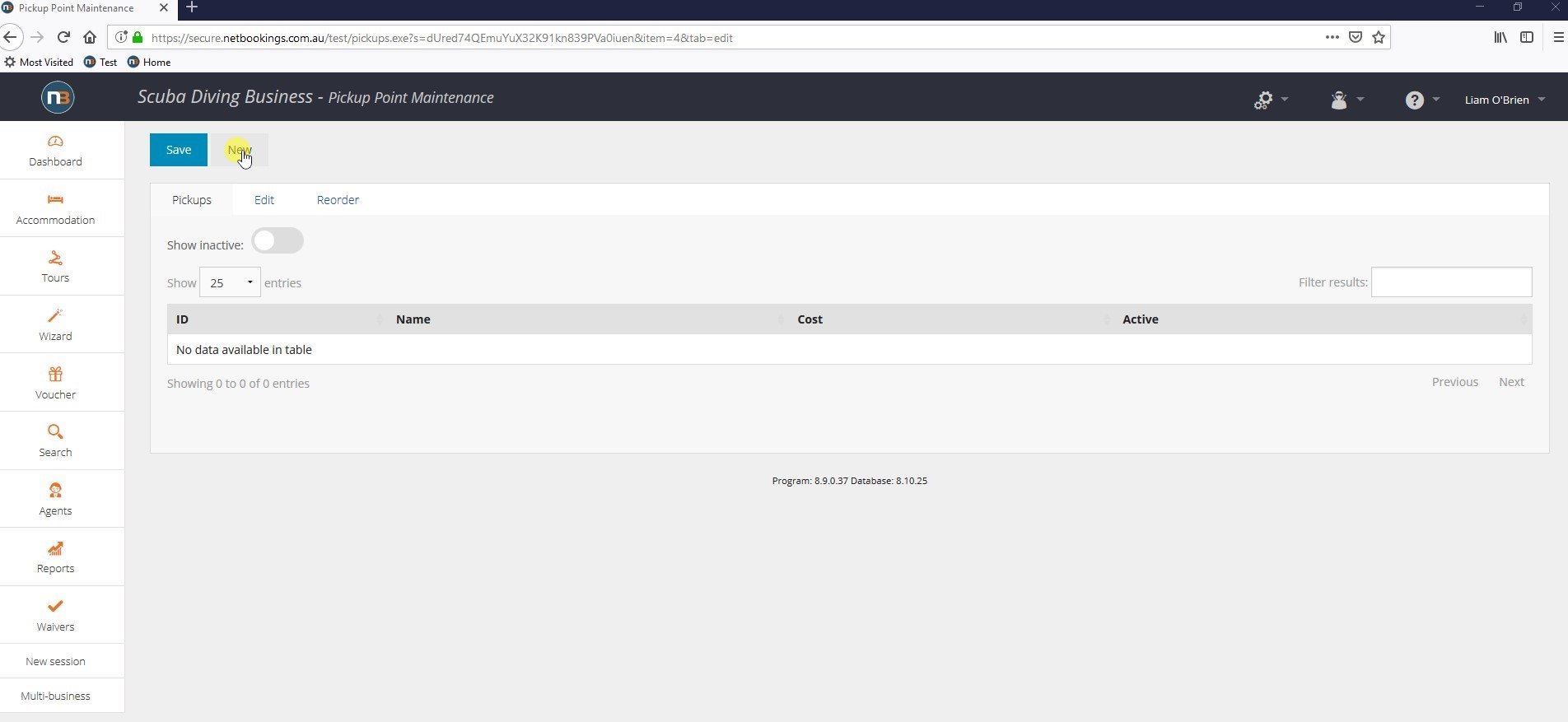 You will need to define some pickup points, so click 'New'.
Enter Pickup Point Details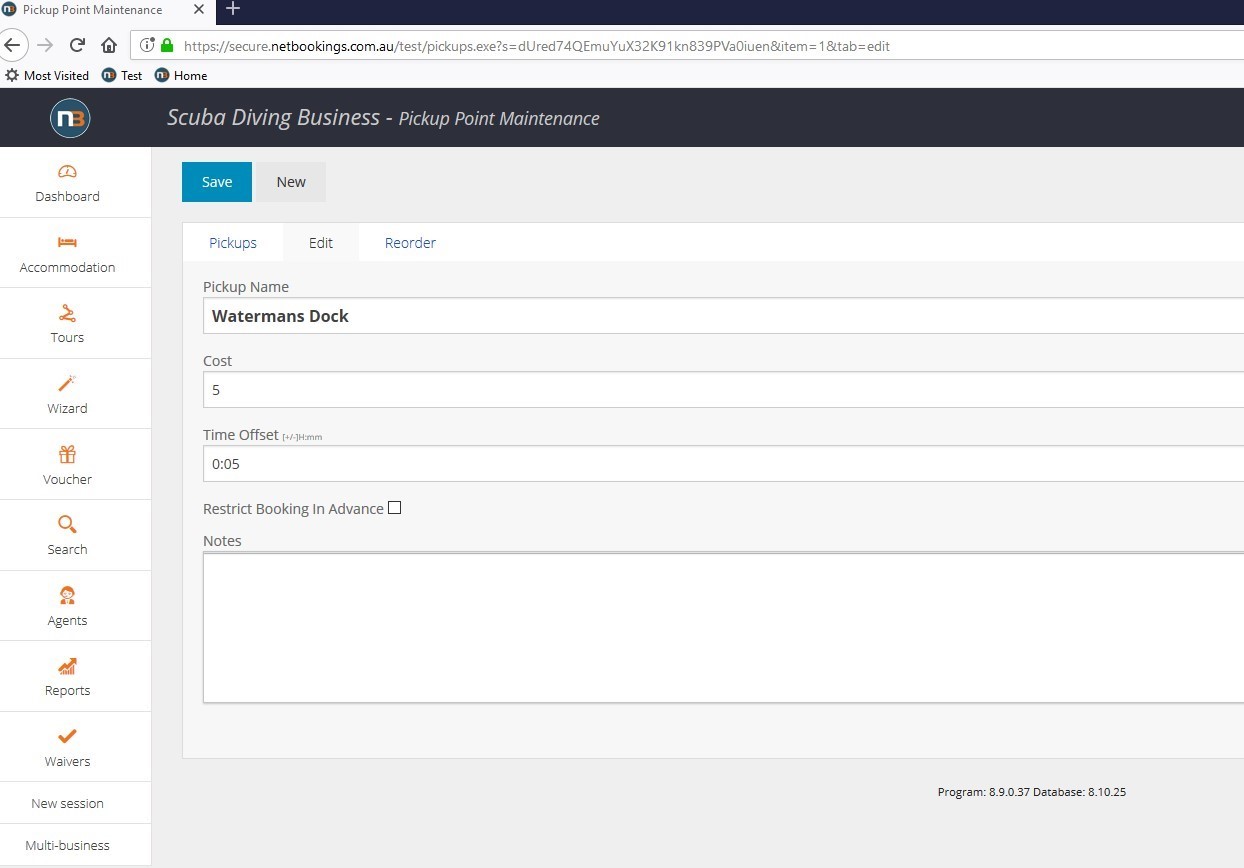 You may associate an additional cost if a guest decides to use a particular pickup point. Use the 'Cost' field for this.'Restrict Booking in Advance' allows you to set a different time restriction on the booking if this pickup is selected. For example, a guest may book up to 24 hours before at Watermans Dock, but must book up to 48 hours before at Battery Pt. To use this feature, see Booking Restrictions.
Click Save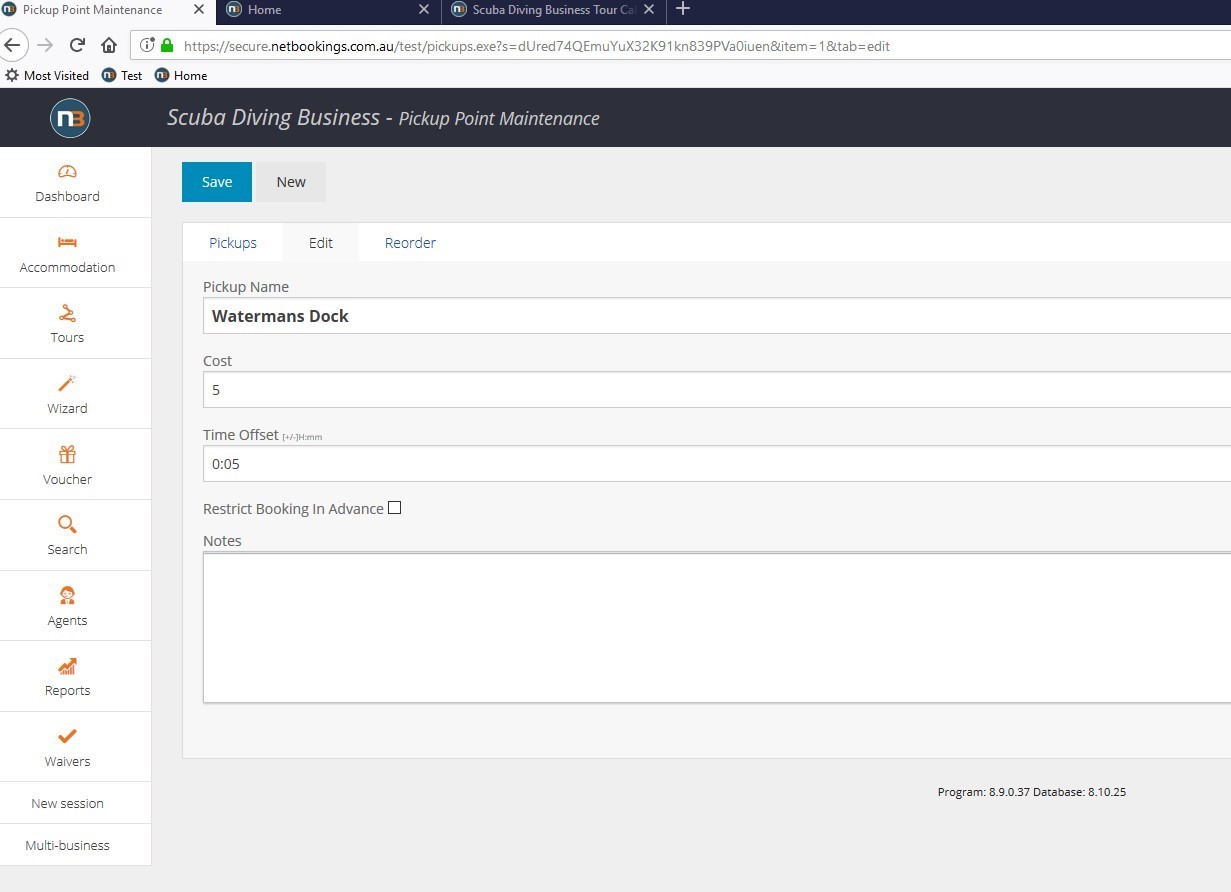 By default, all pickup points will be applied to all tours, but you may disable them from either the Tour Wizard or Tour Setup once it has been scheduled.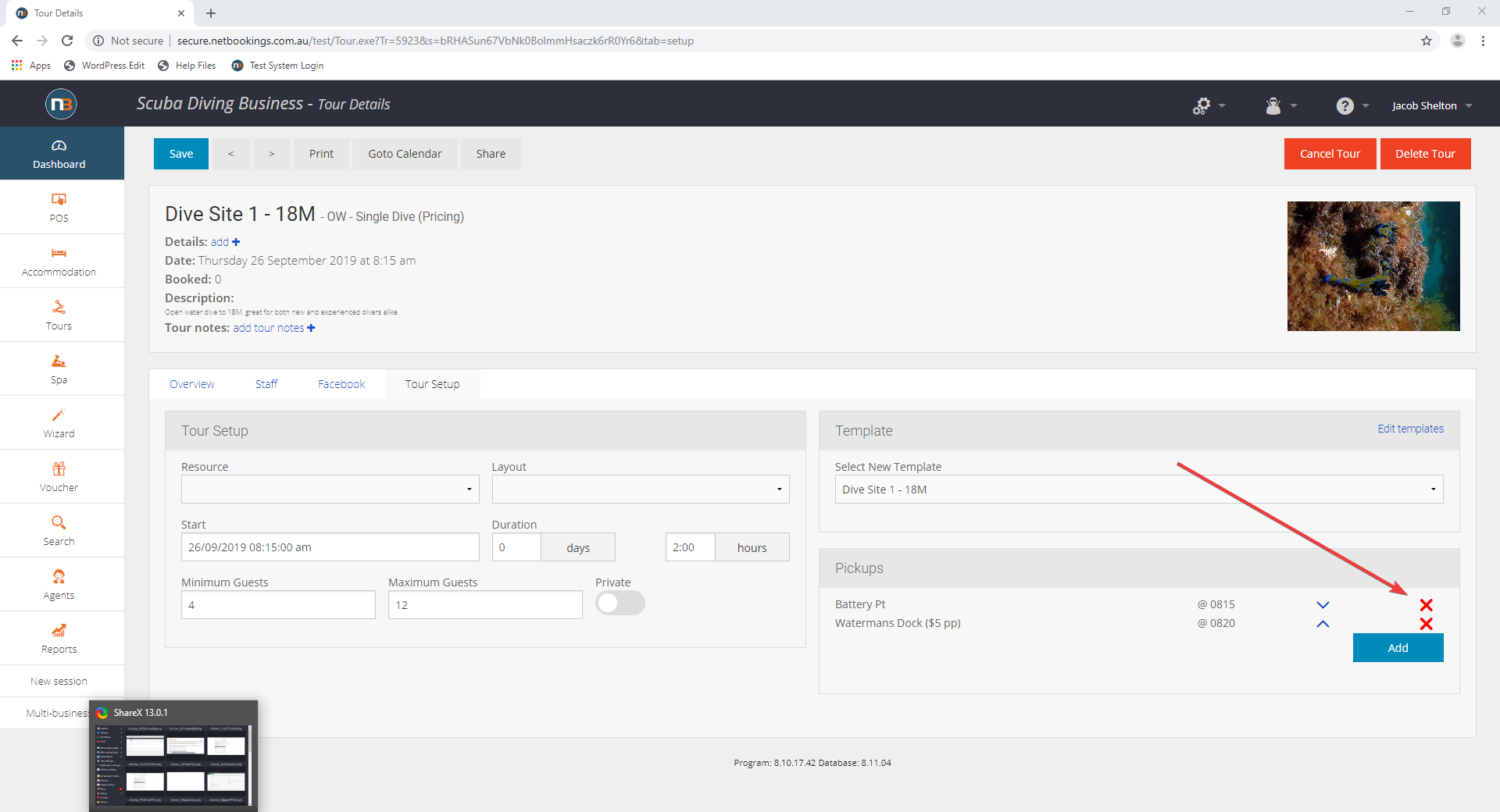 To disable a pickup point once the tour has been scheduled, select 'Tour Setup' and click the red cross next to the pickup point that you wish to disable.