Set a day-by-day price override for special sales and events.
Click 'Calendar'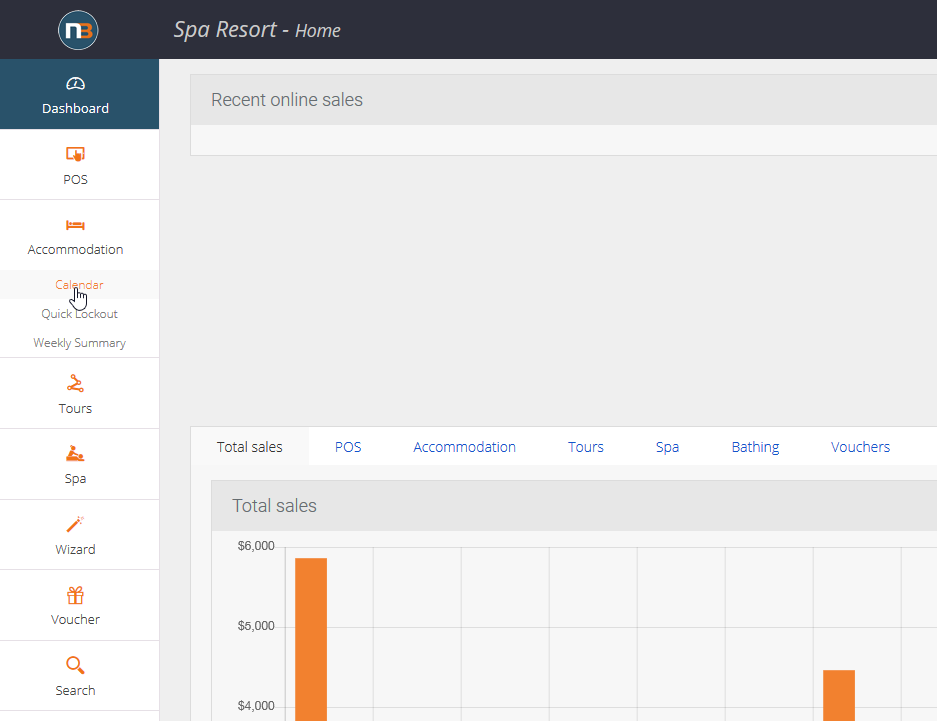 Navigate to Main Menu > Calendar.
Select a Date and Room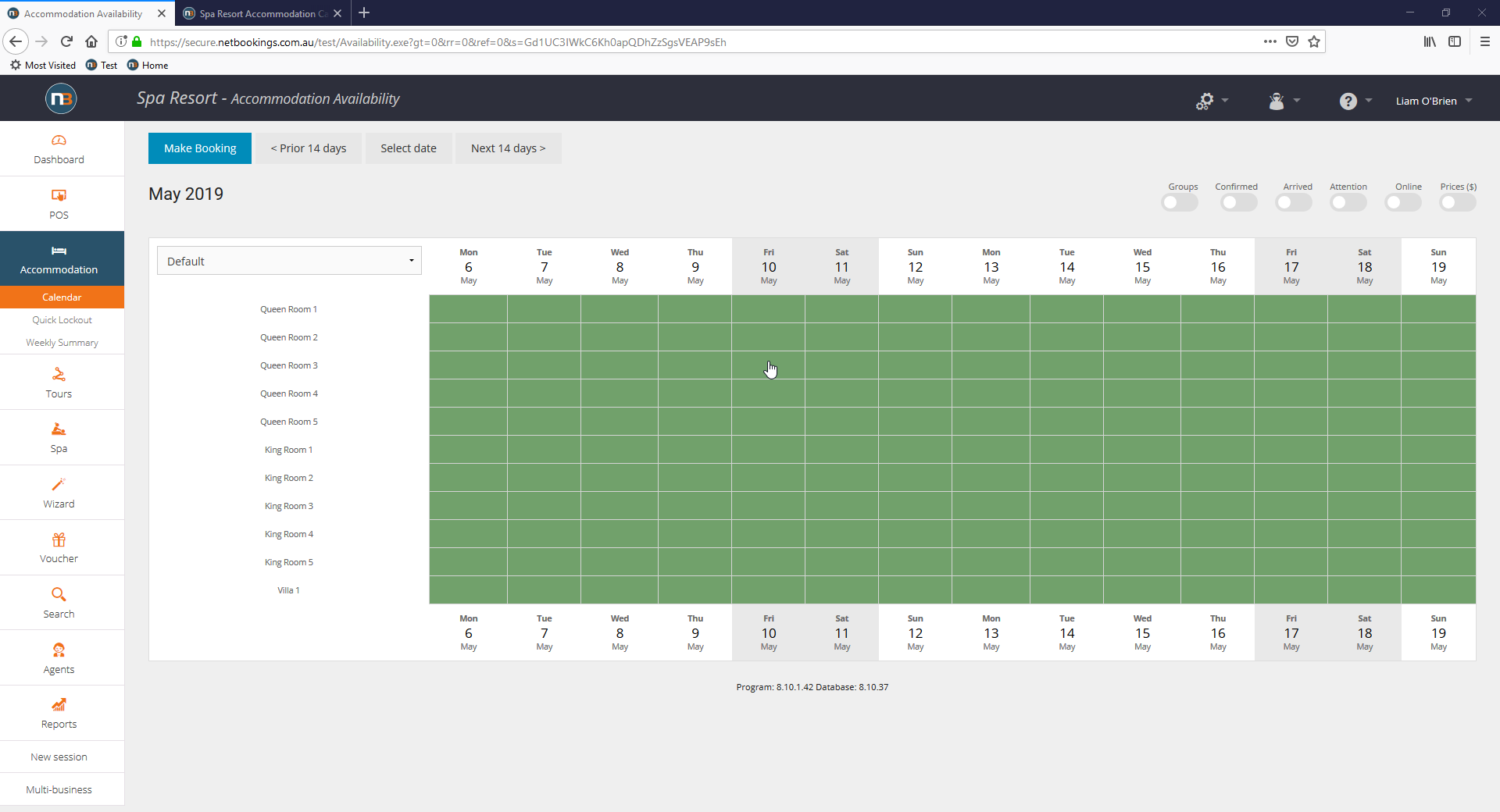 Select the room and date that you would like to set a price override for. Double click on this cell.
Double Click on Cell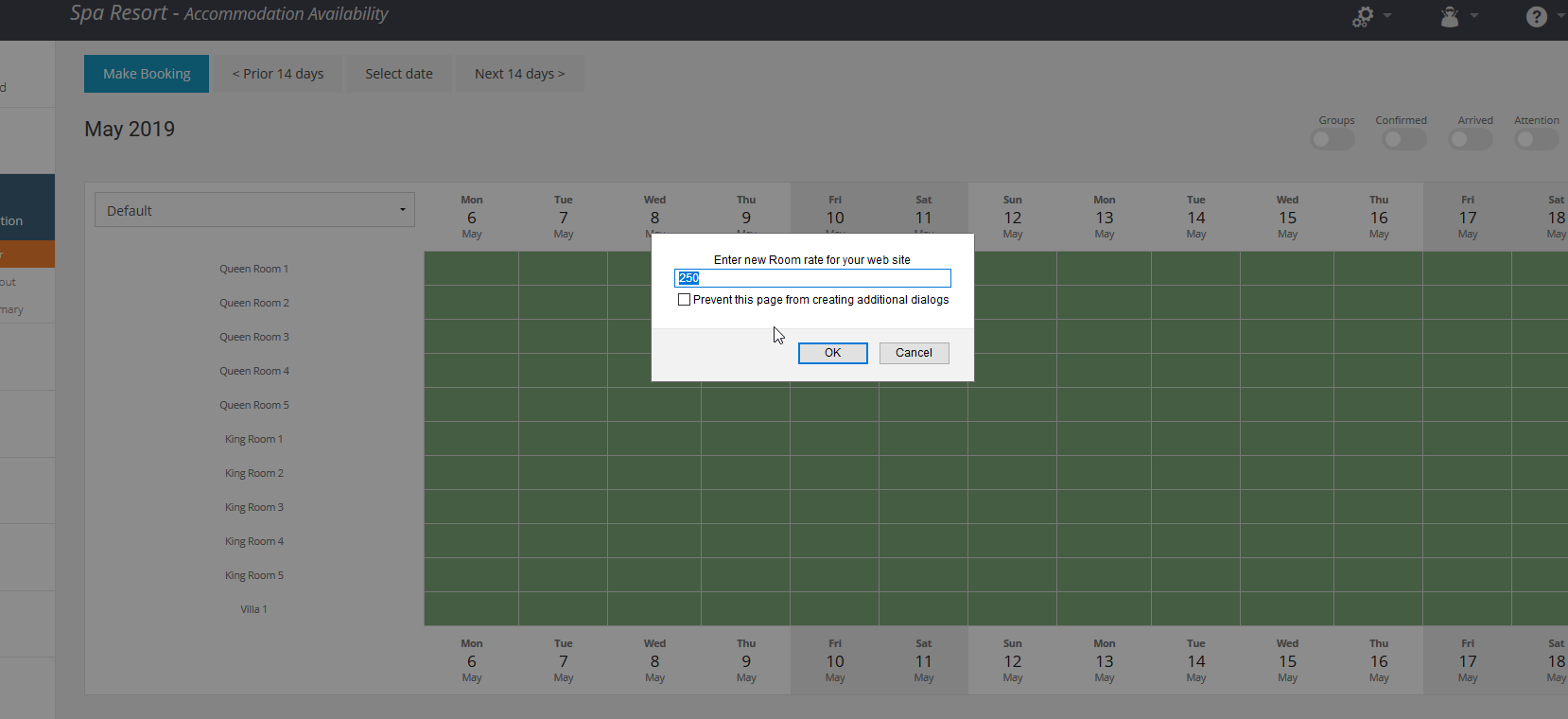 Once you double click on a cell, you will be prompted to enter a new price and/or message. If you choose to enter a message, it will appear when guests book that room.
In this example, a room rate of 230 was selected with a message of 'Special Friday Rate!'.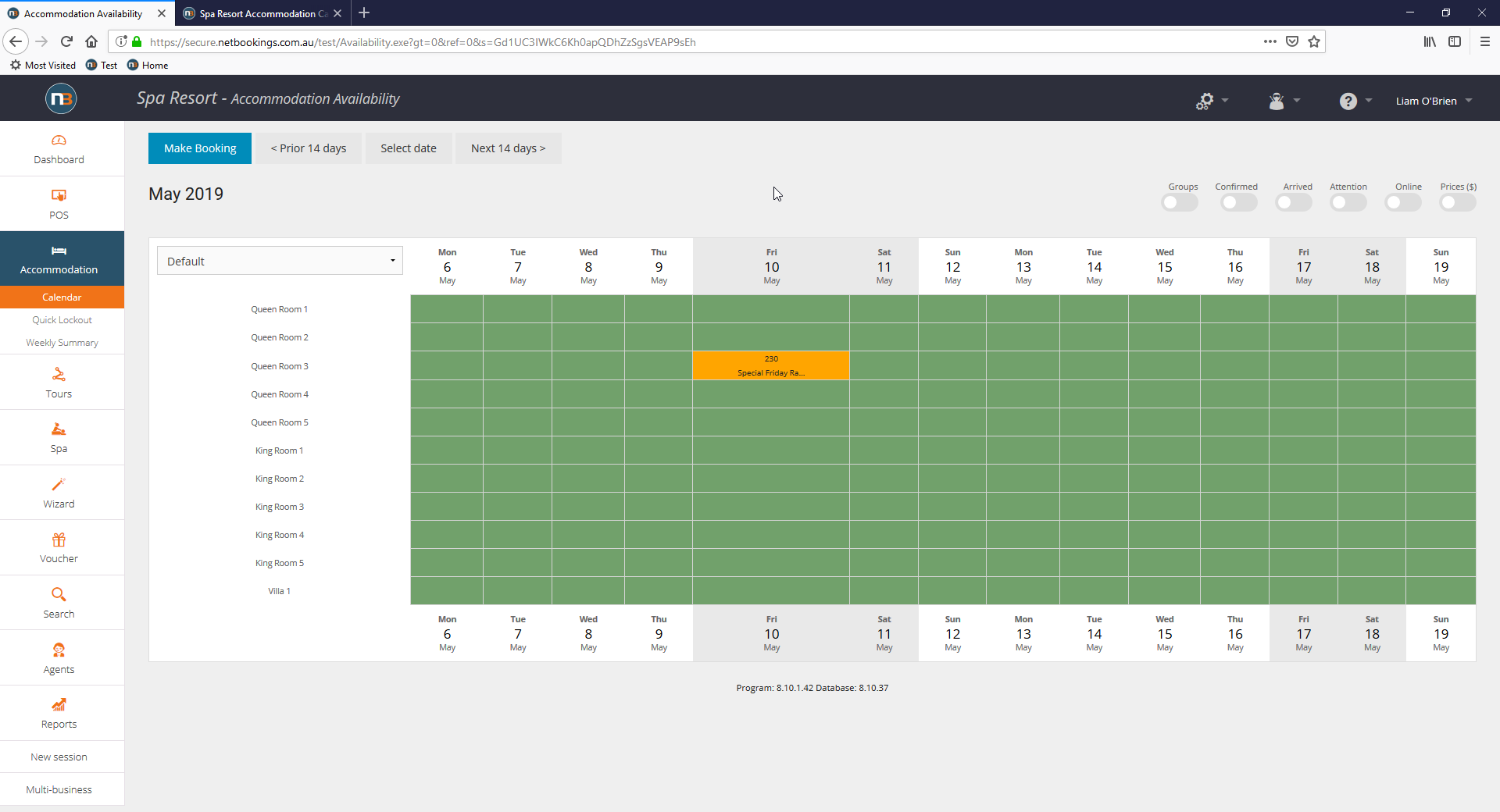 This is how it appears for a guest that is booking: