When pricings of type 'Camping/Backpackers' are assigned to a room, multiple bookings will then be able to be made to that room.
For example, a room may have a pricing called 'Campground', where the maximum number of guests is 50. When a room is created and assigned the pricing of 'Campground', up to 50 guests may book into the one room.
Click 'Pricing Setup'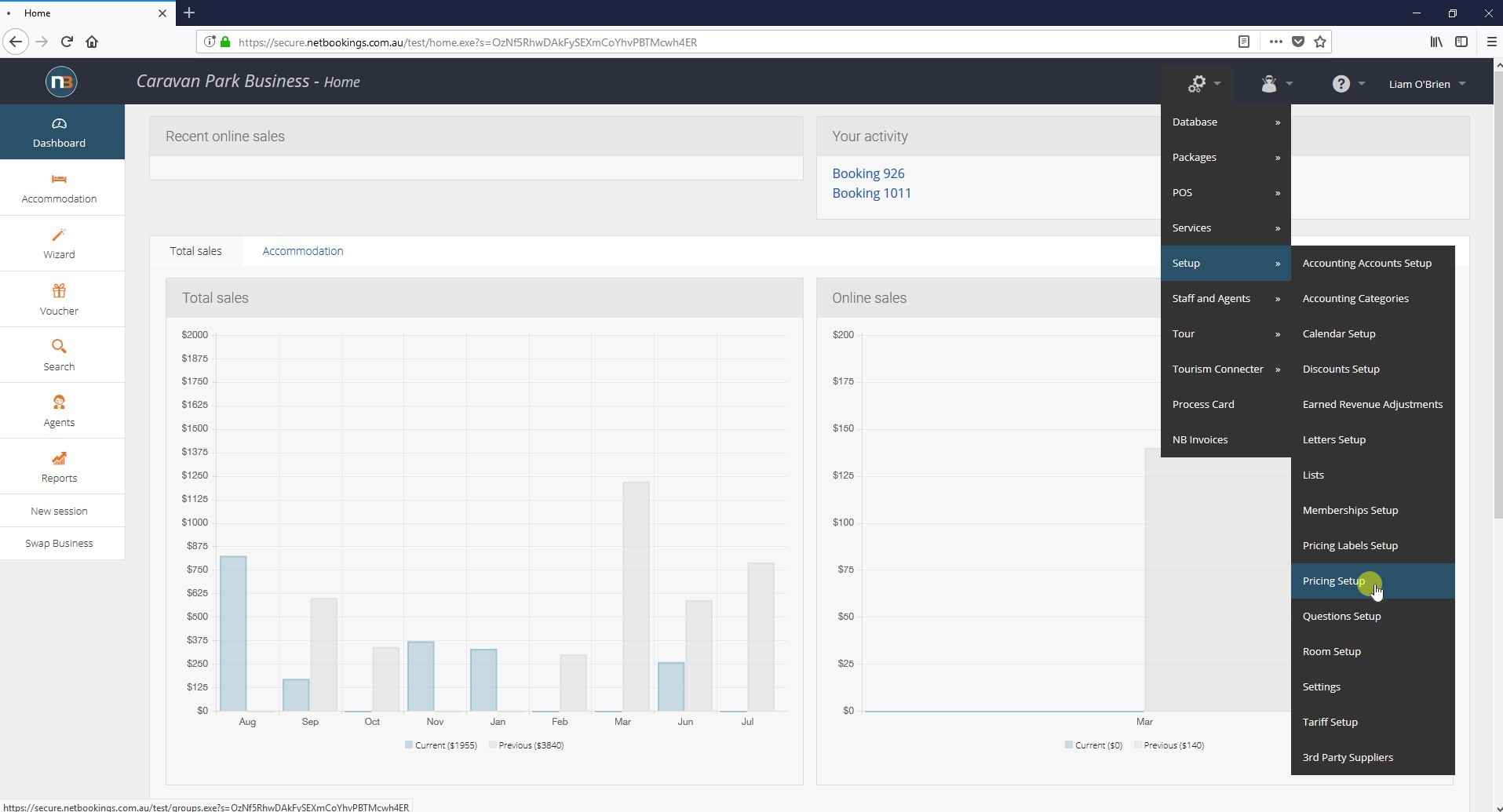 Navigate to System > Setup > Pricing Setup.
Click 'New'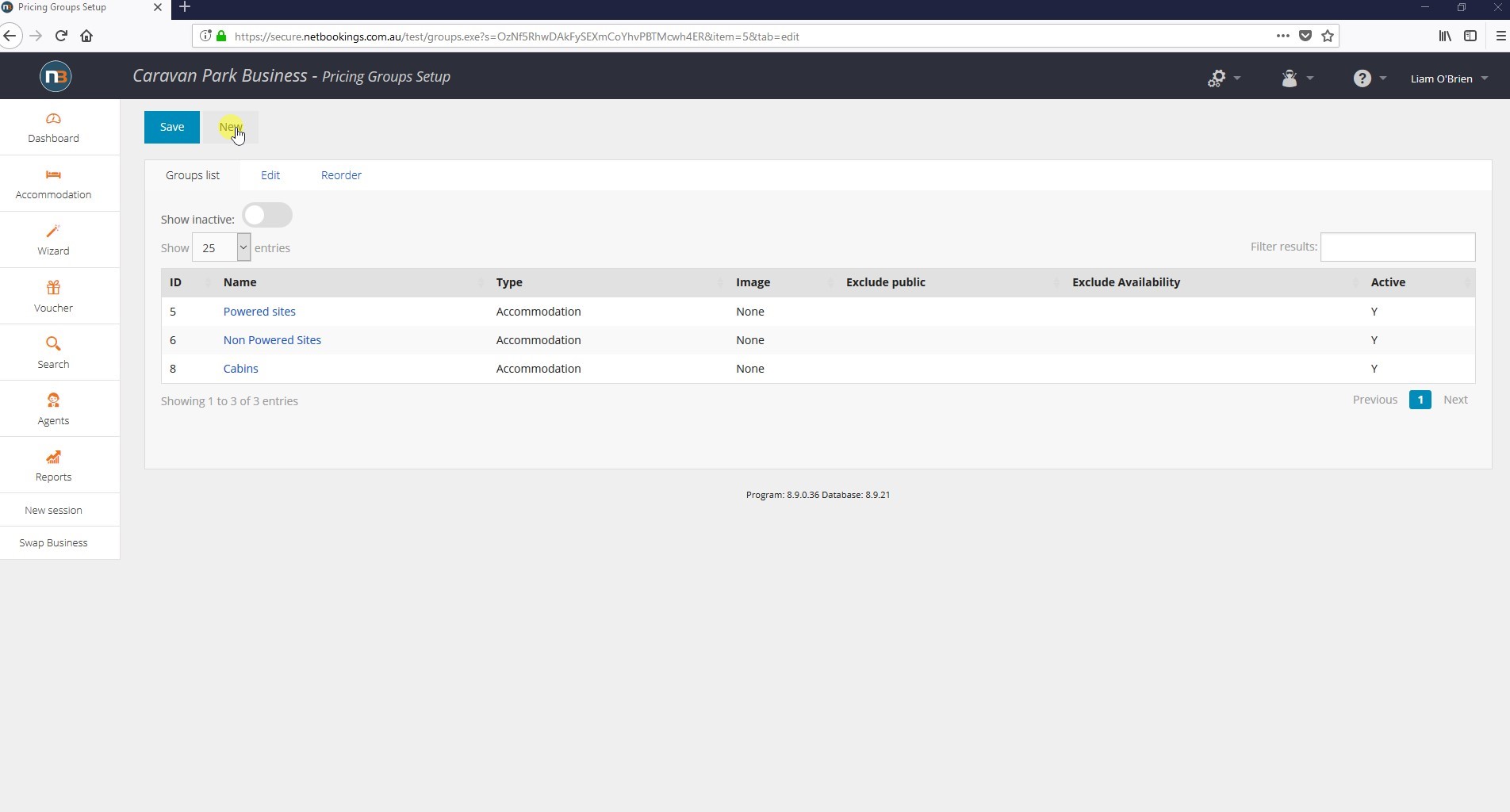 Click 'New' to create a new pricing.
Select 'Camping/Backpackers'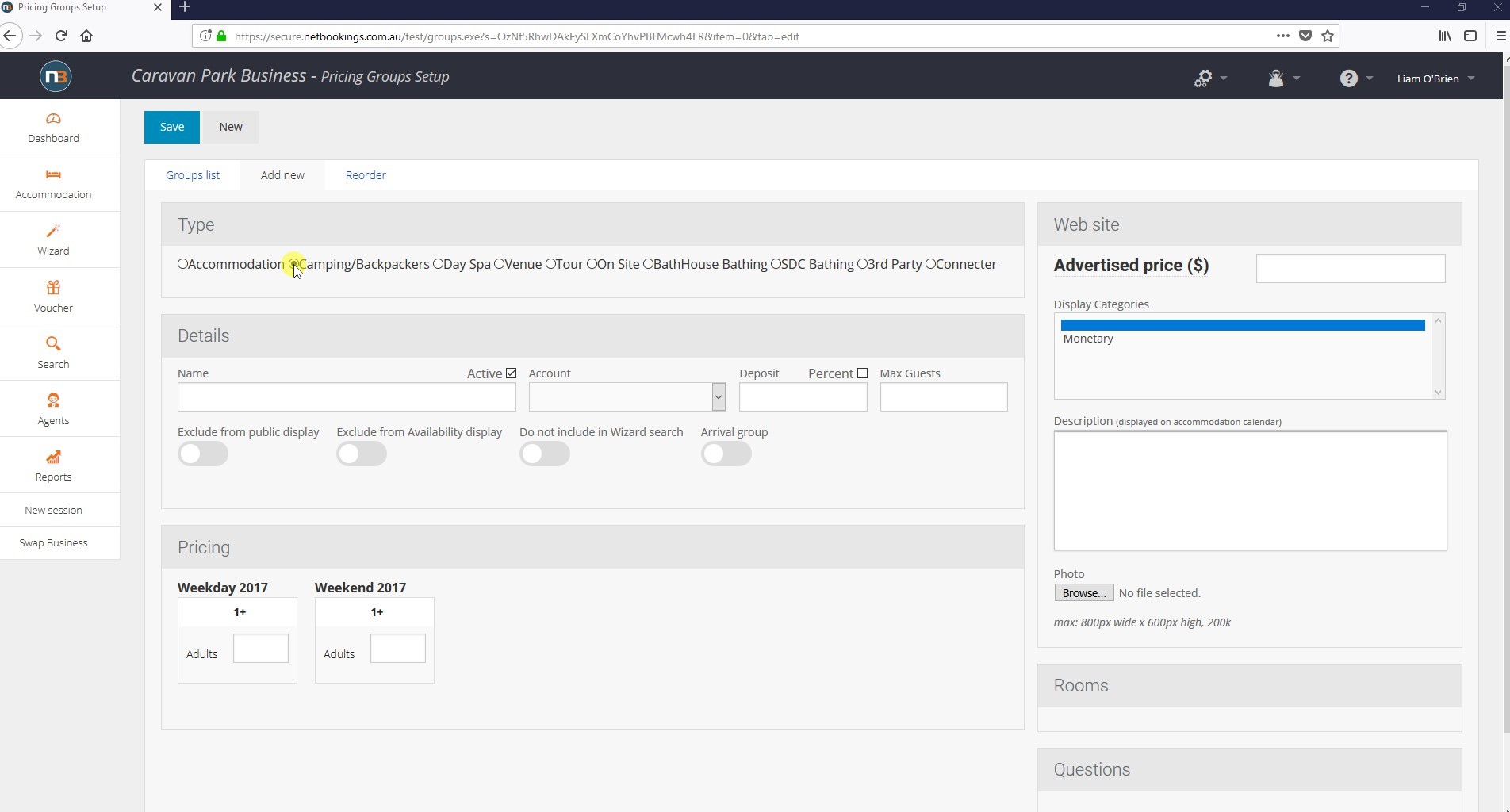 Make sure 'Camping/Backpackers' is selected from the Type menu.
Customise Your Pricing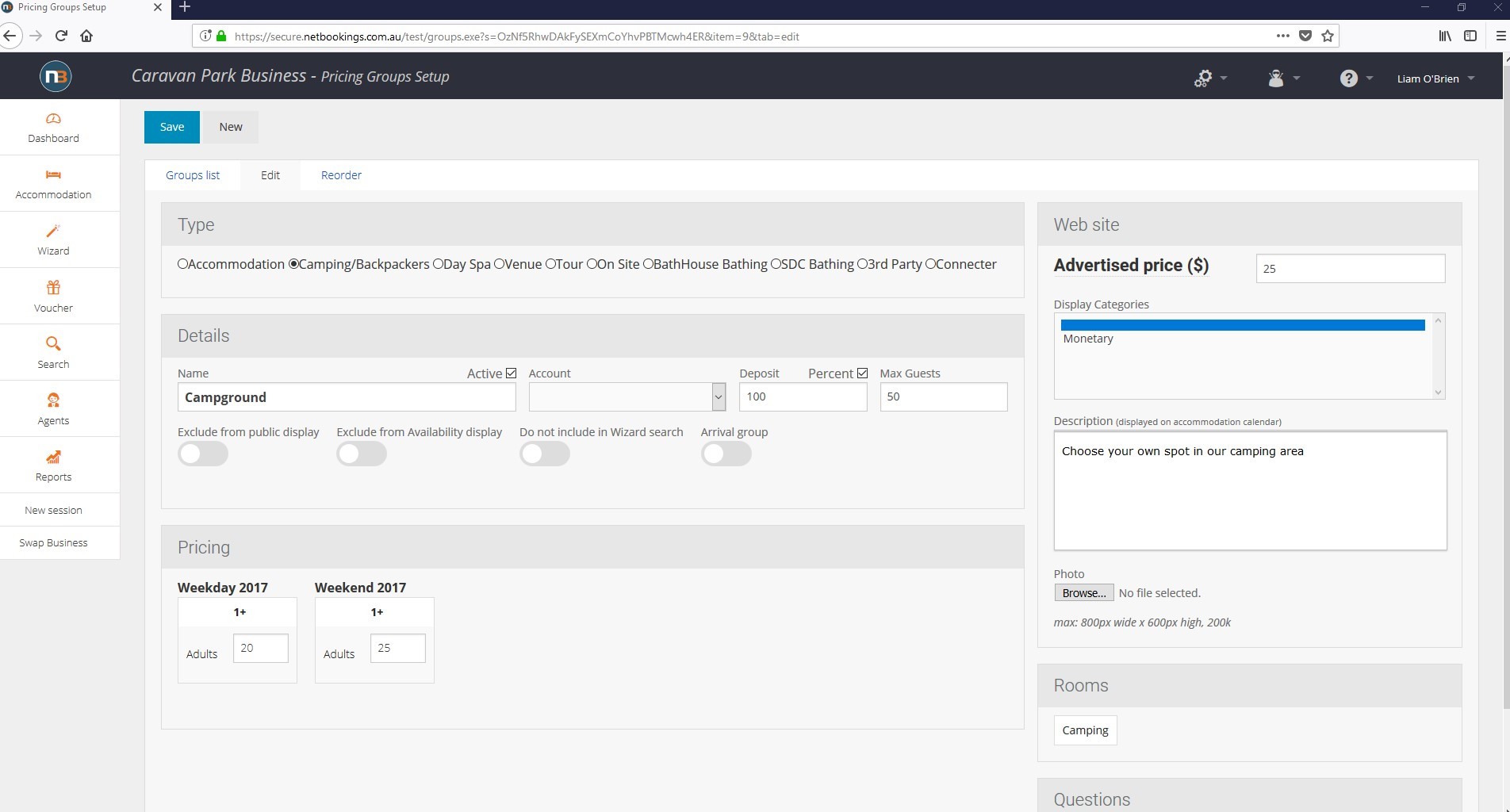 Set the details for your pricing, including the prices for each tariff.
Click 'Save'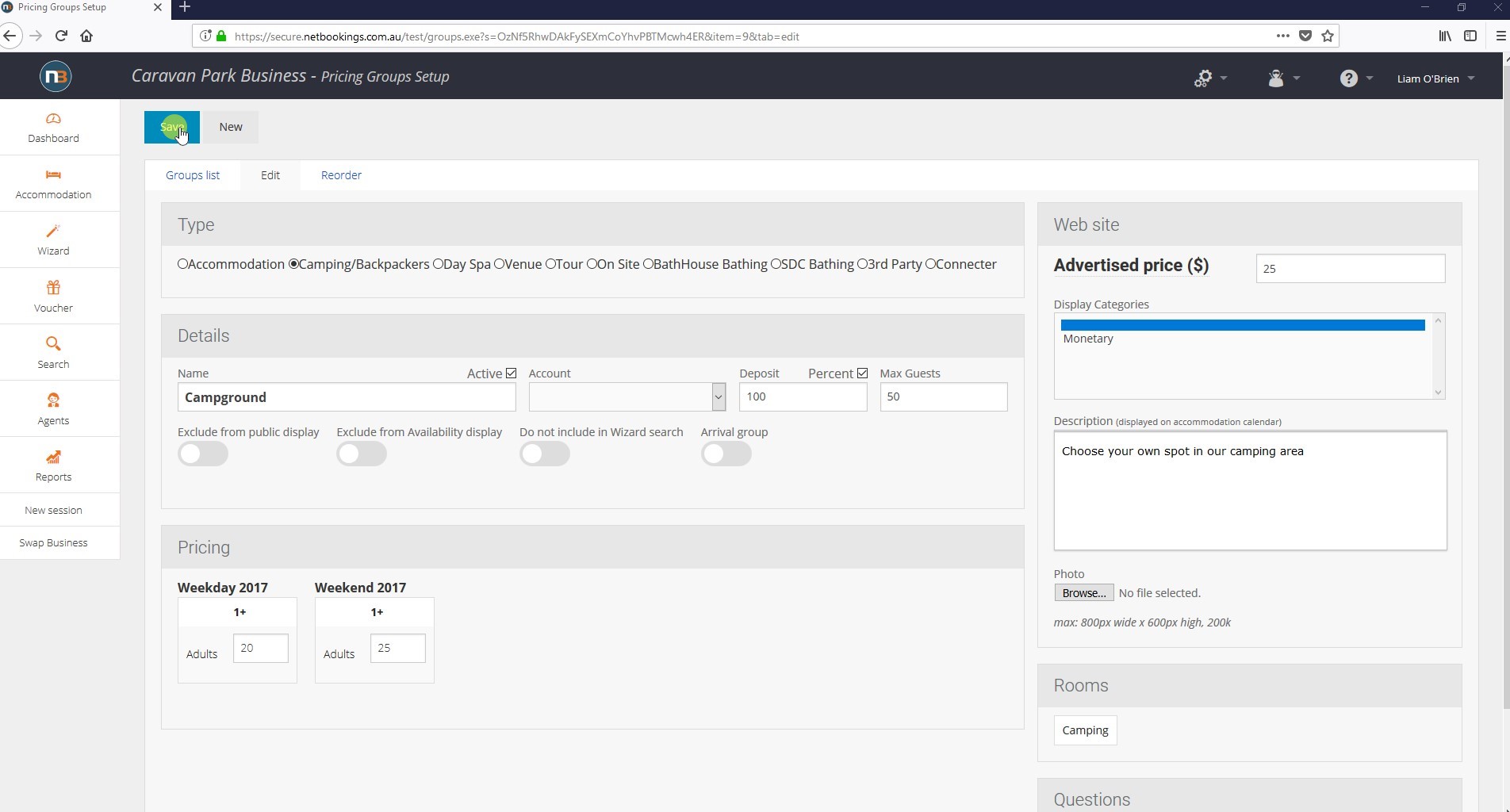 Click 'Groups list'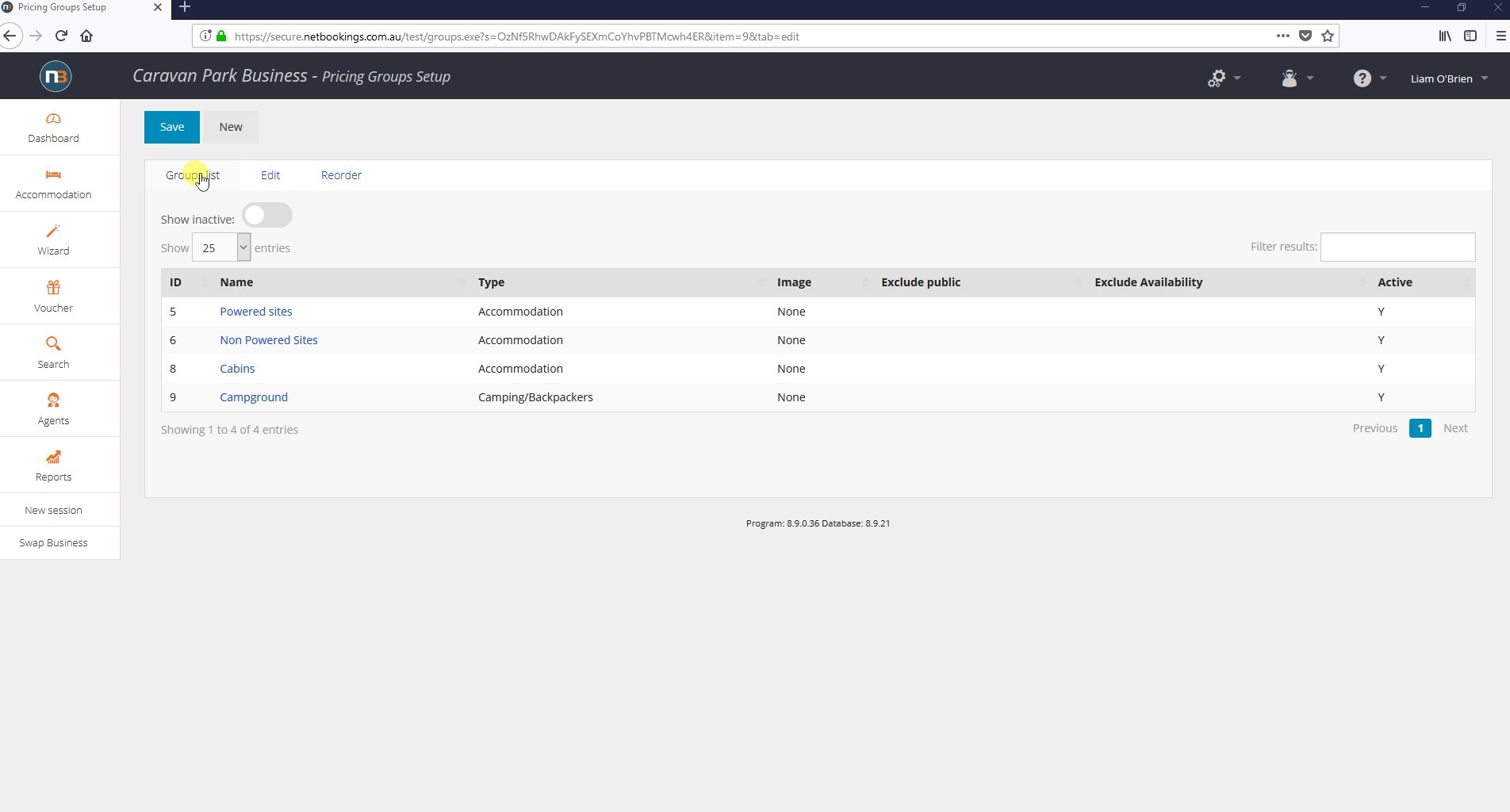 Click 'Groups list' to view all your pricings.
Example: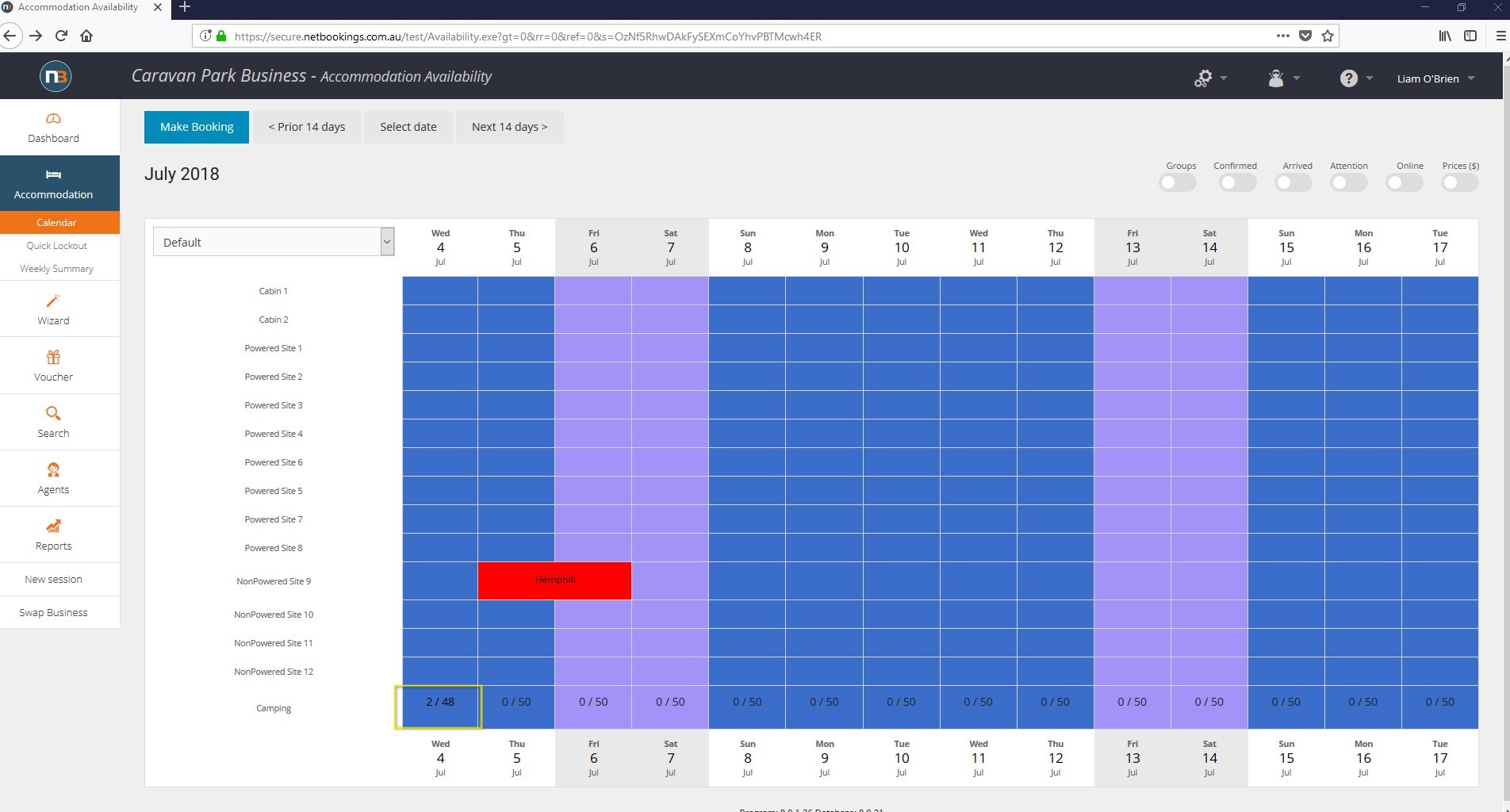 In this example, 2 guests have booked into the room 'Camping' on the 4th of July (shown by the yellow box in the image above). With this in mind, we know there are 48 more places available to book.