Set the pricings of a spa booking here.
Click 'Pricing Setup'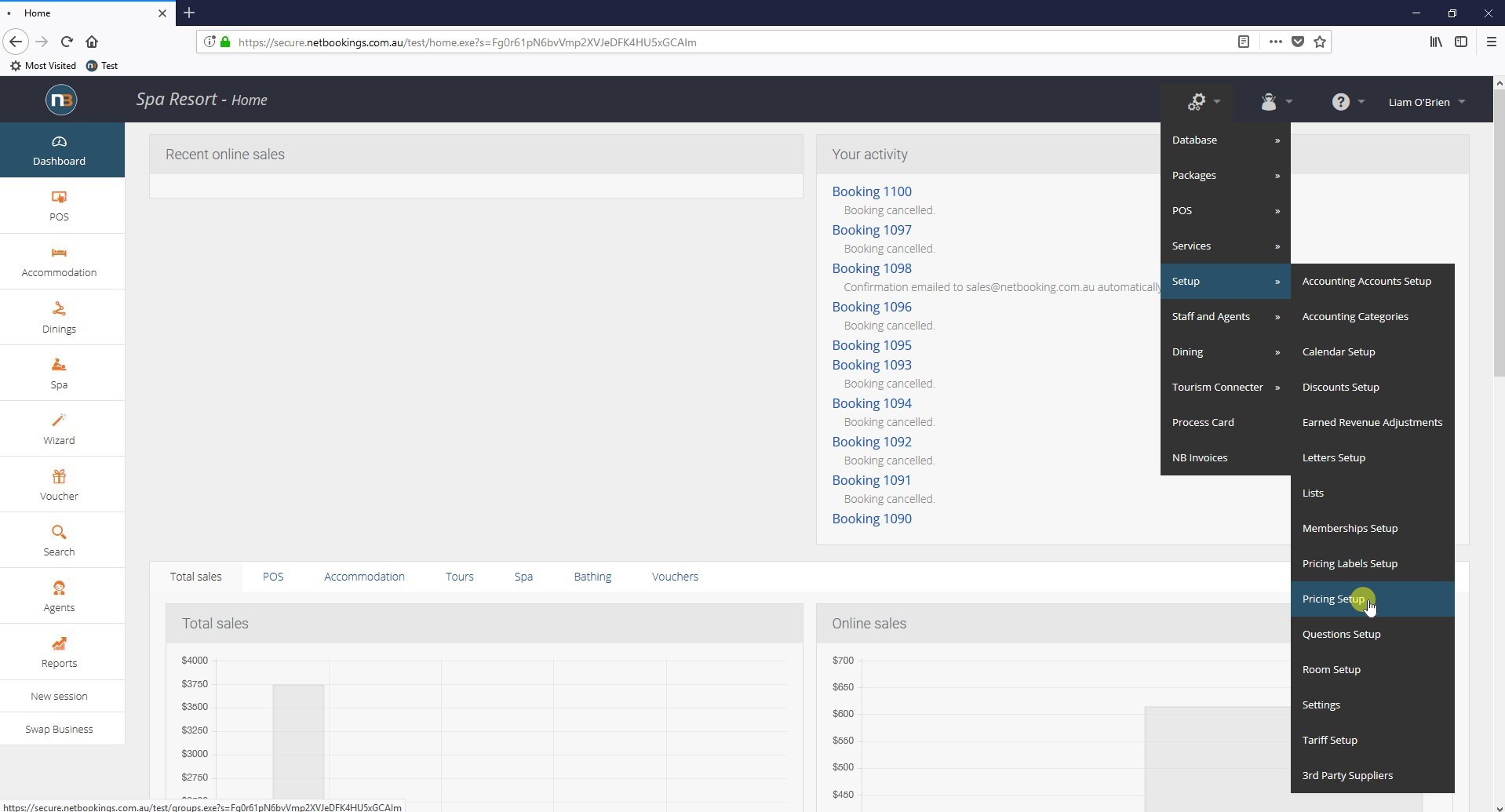 Navigate to System > Setup > Pricing Setup.
Click 'New'
Enter Pricing Details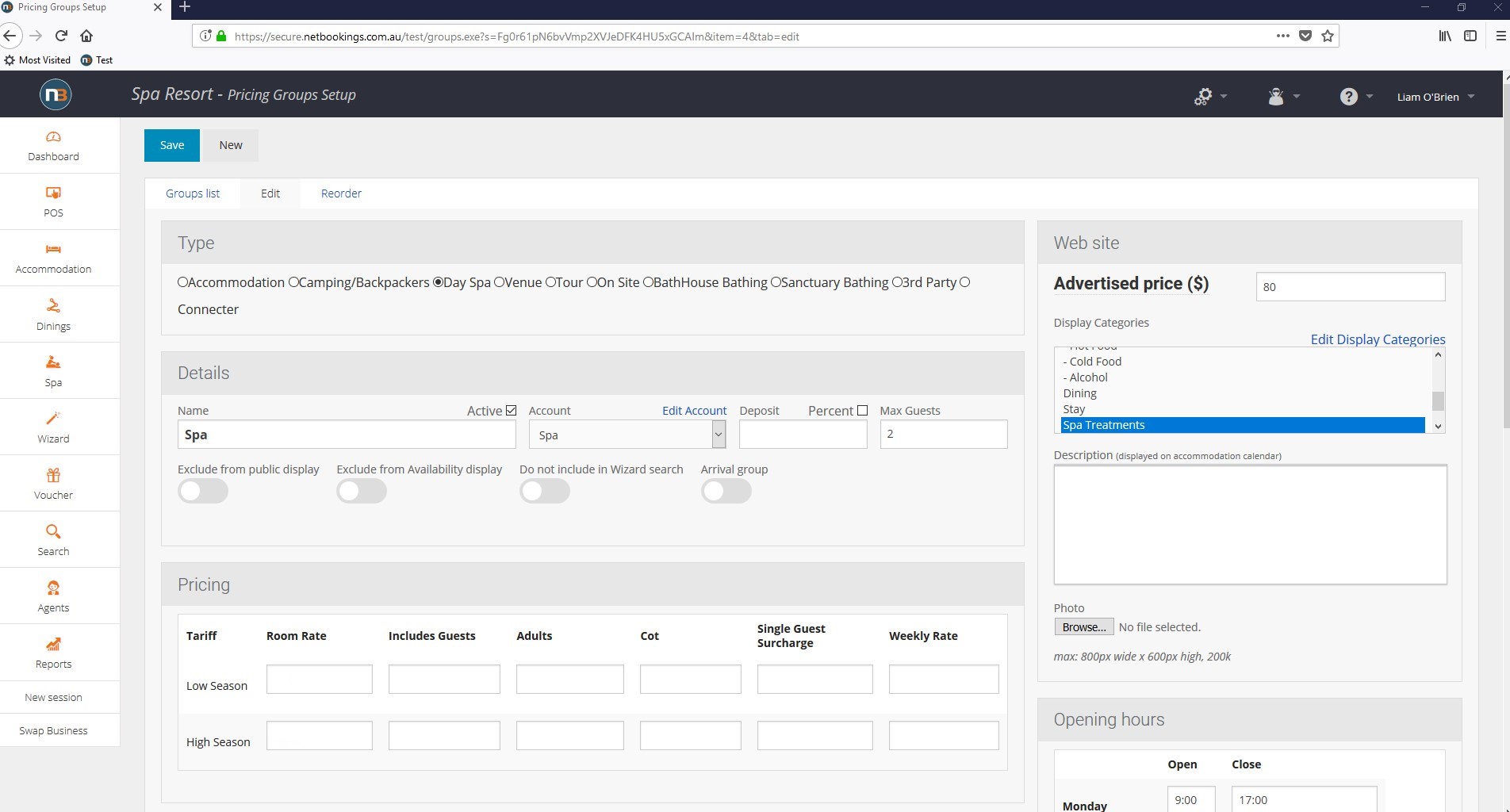 Make sure that the type is selected as 'Day Spa'. Enter pricing details, including name and opening hours.
Note: 'Room Rate' should be left blank for spa pricings. The price should be determined by the service associated with the room, not the room itself.
Click 'Save'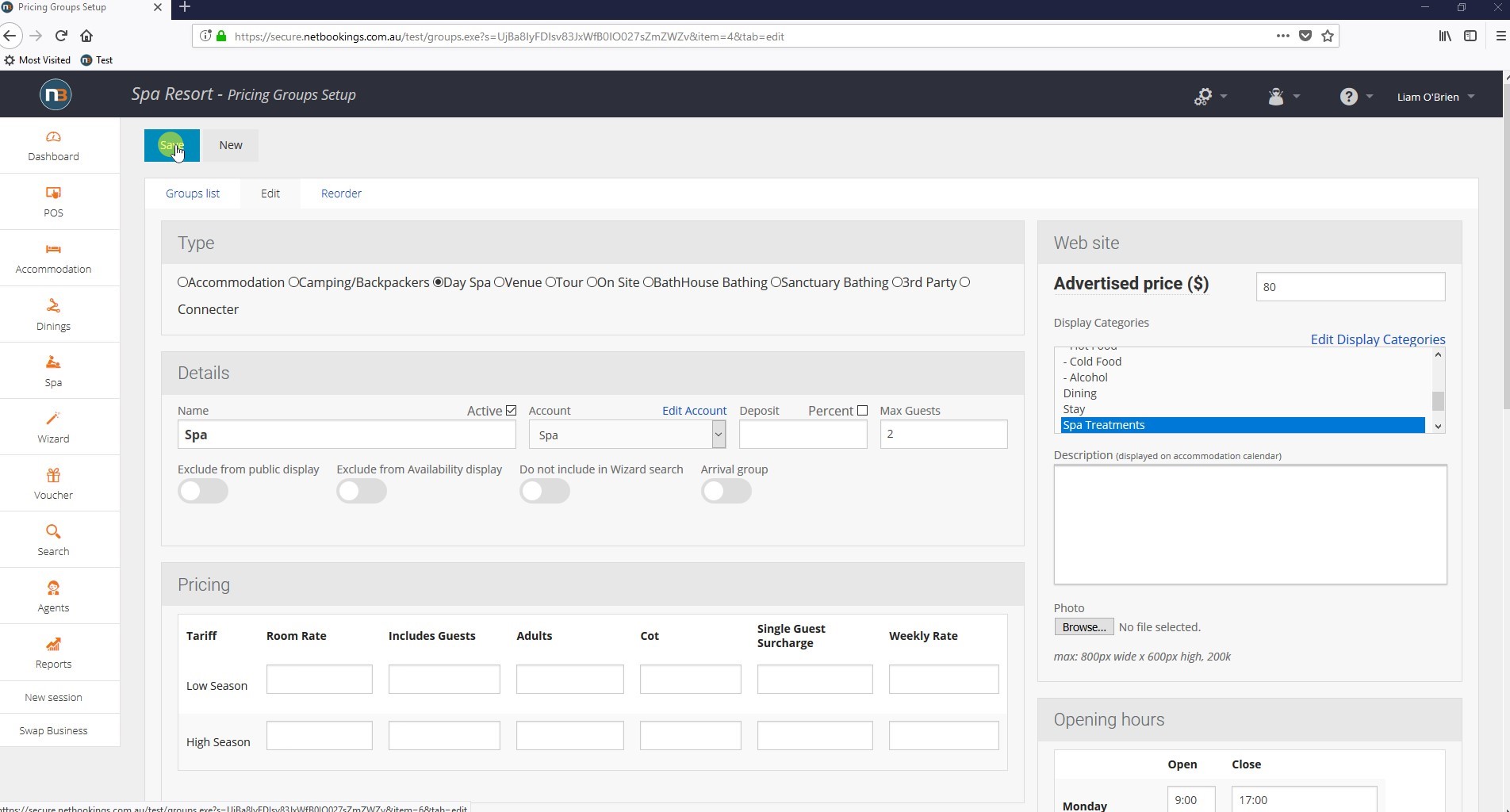 Click 'Groups list'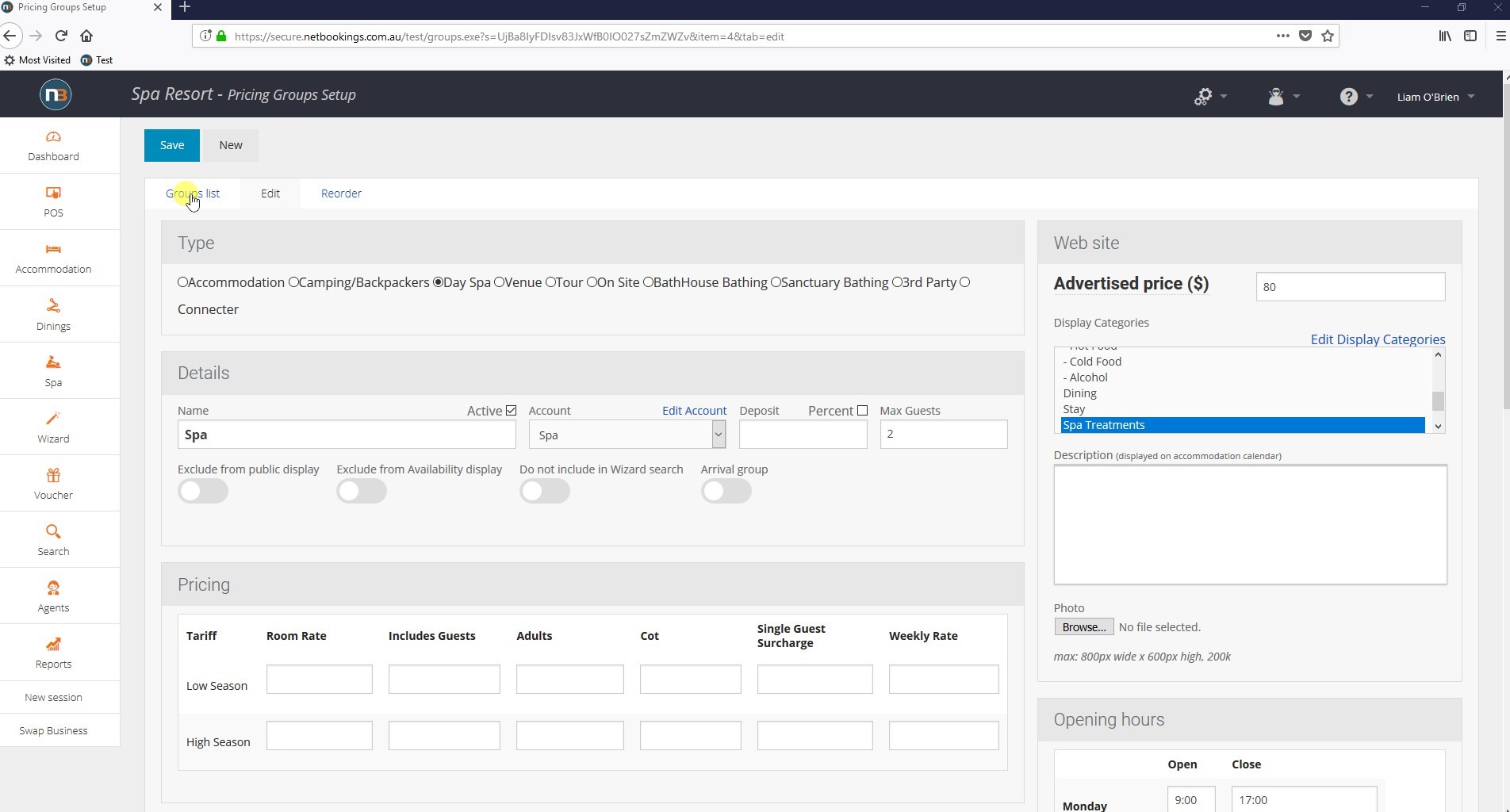 Your New Pricing Appears Here