Click 'Questions'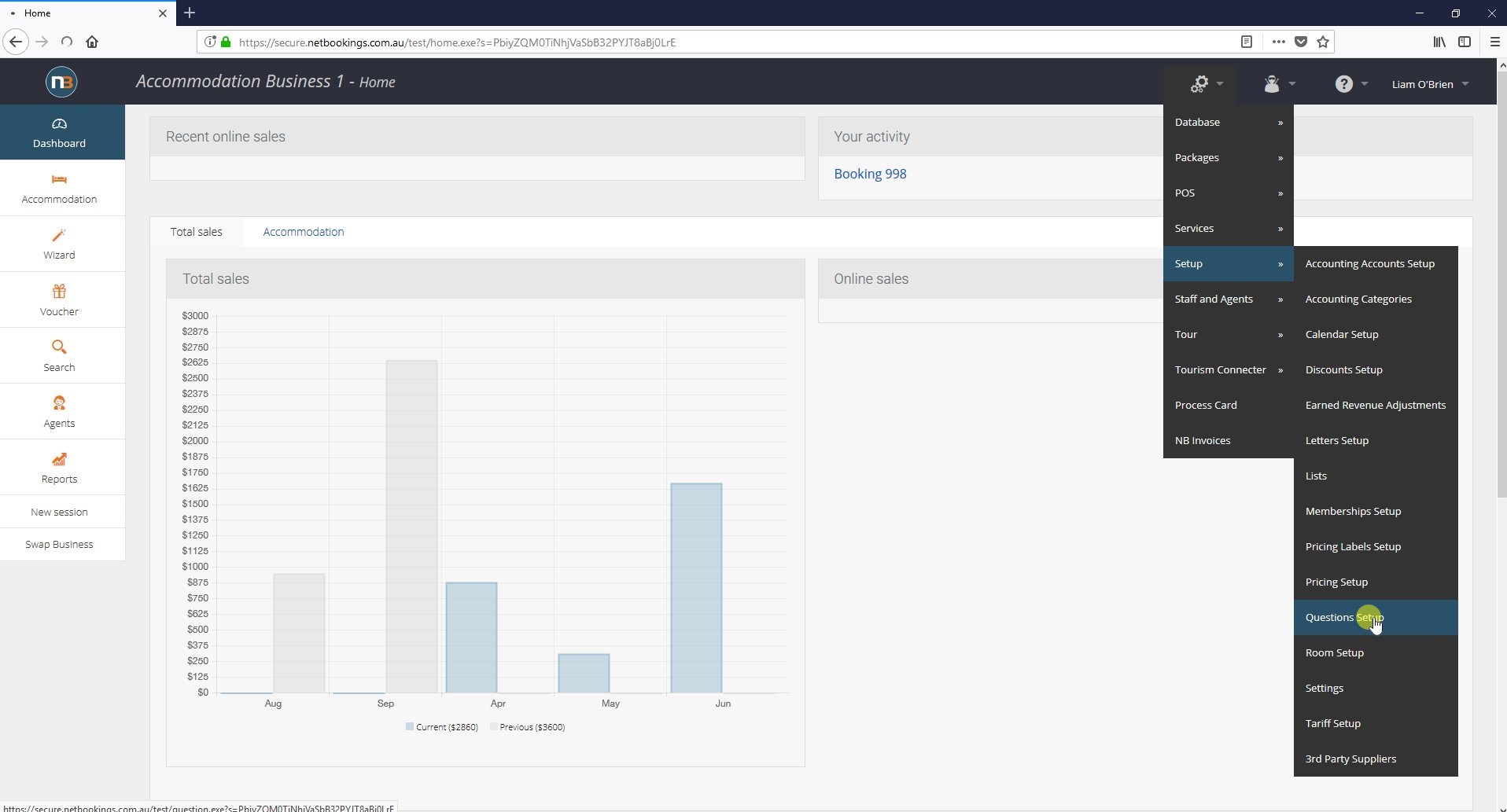 Navigate to System > Setup > Questions Setup
Click 'New'

Click 'New' to create a new question.
Enter Your Question

Your question may be free format, meaning that guests do not choose a response from a set list, but instead give their own custom response. This example is not free format, and guests must choose either 'Yes' or 'No' as a response.
Note: A question mark will automatically be appended to the question when it appears in the booking process.
Click 'Save'

Click 'Save' to save your question.
Click 'Pricing Setup'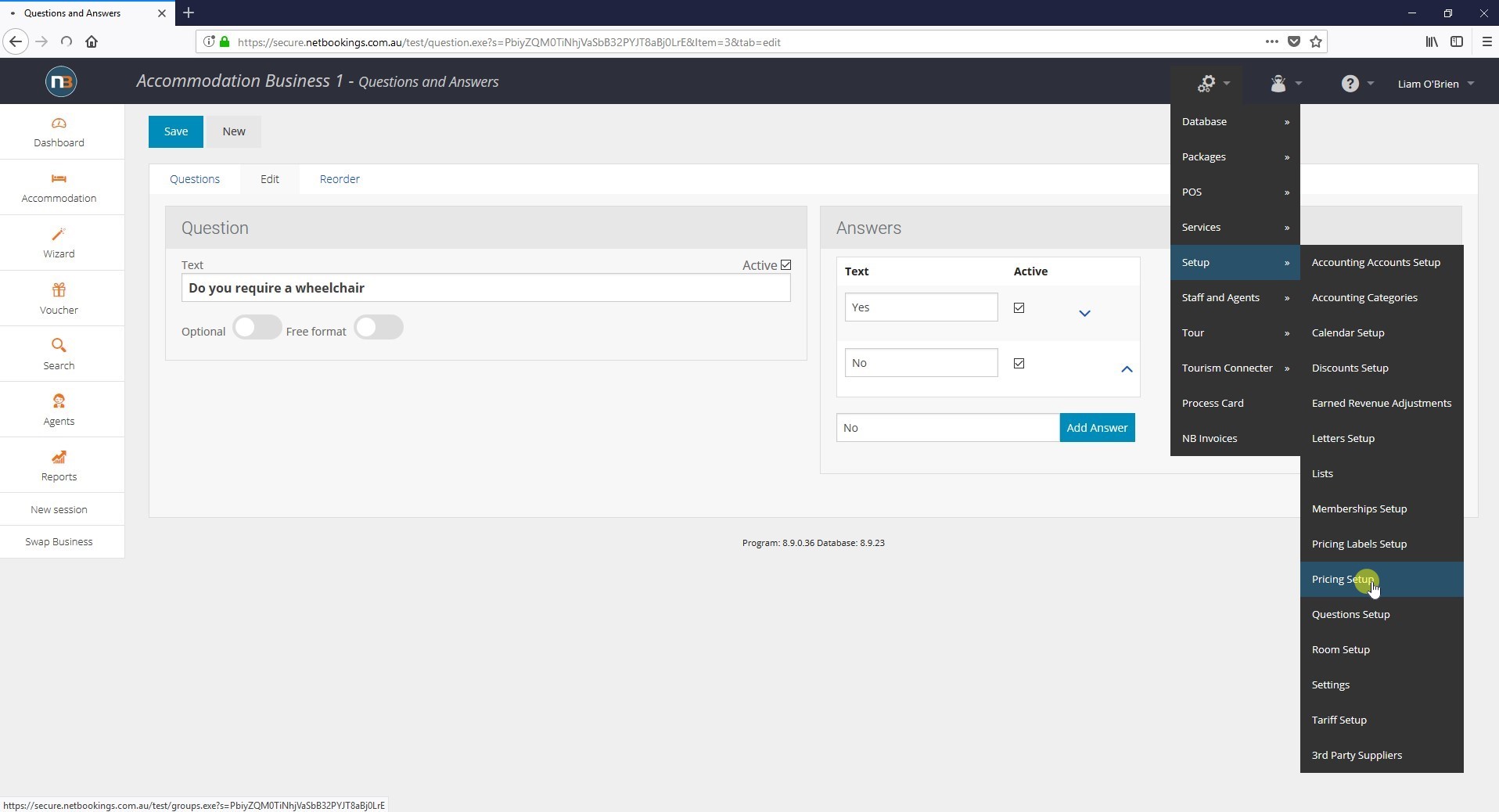 The question must now be applied to a pricing. Navigate to System > Setup > Pricing Setup.
Select A Pricing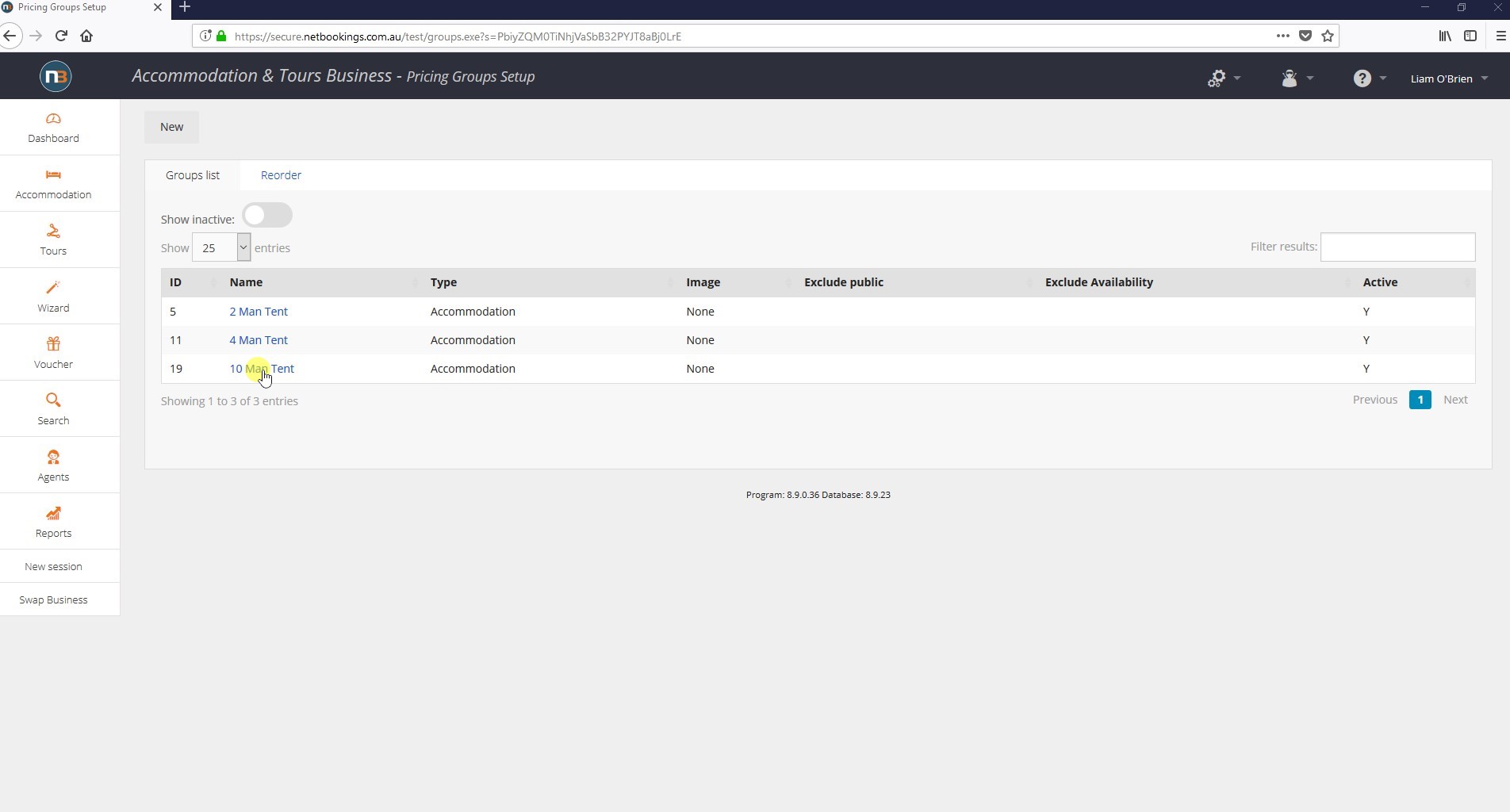 Select a pricing that you would like the question to apply to.
Select A Question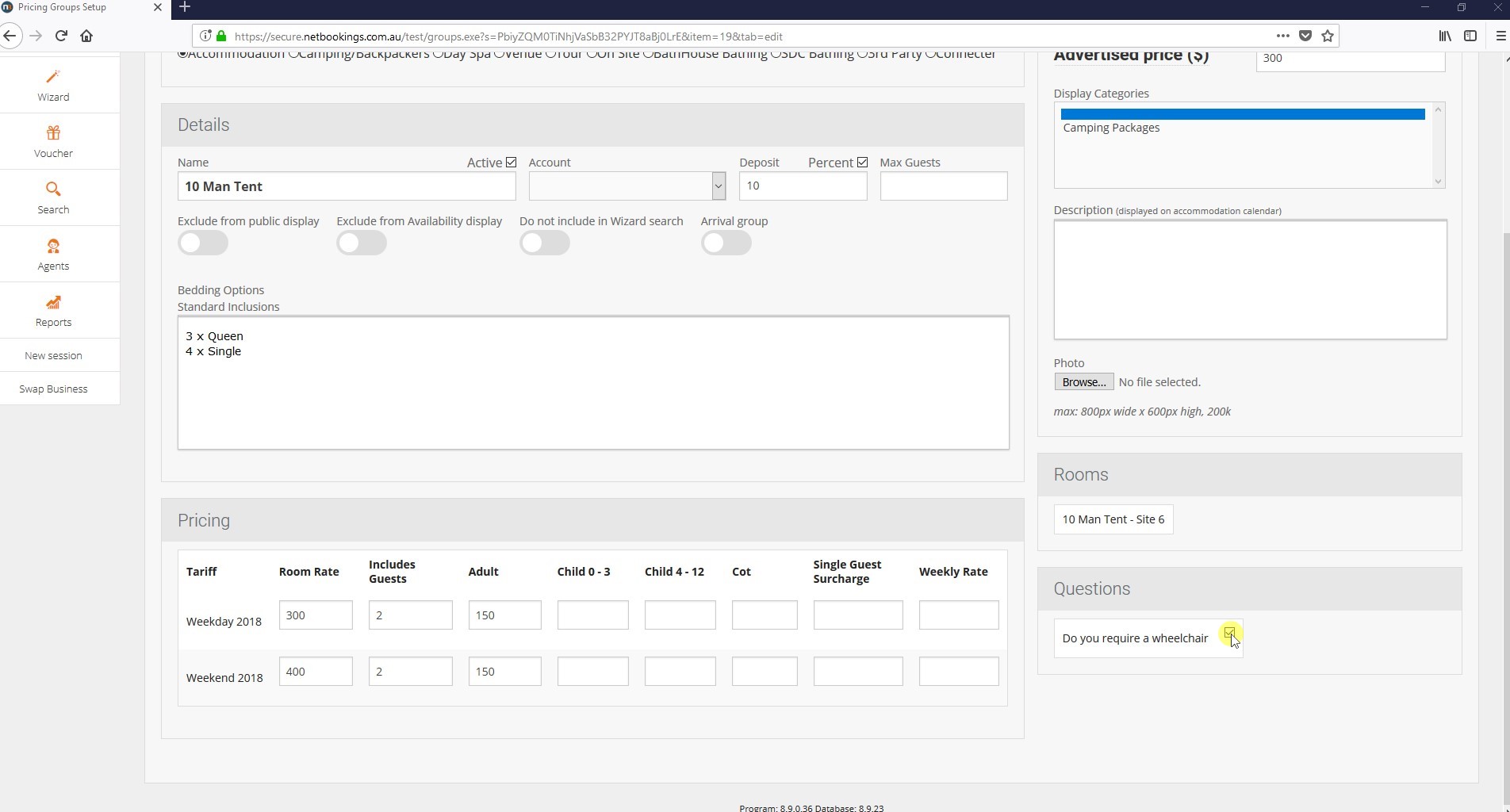 Select the question that you would like to apply.
Click 'Save'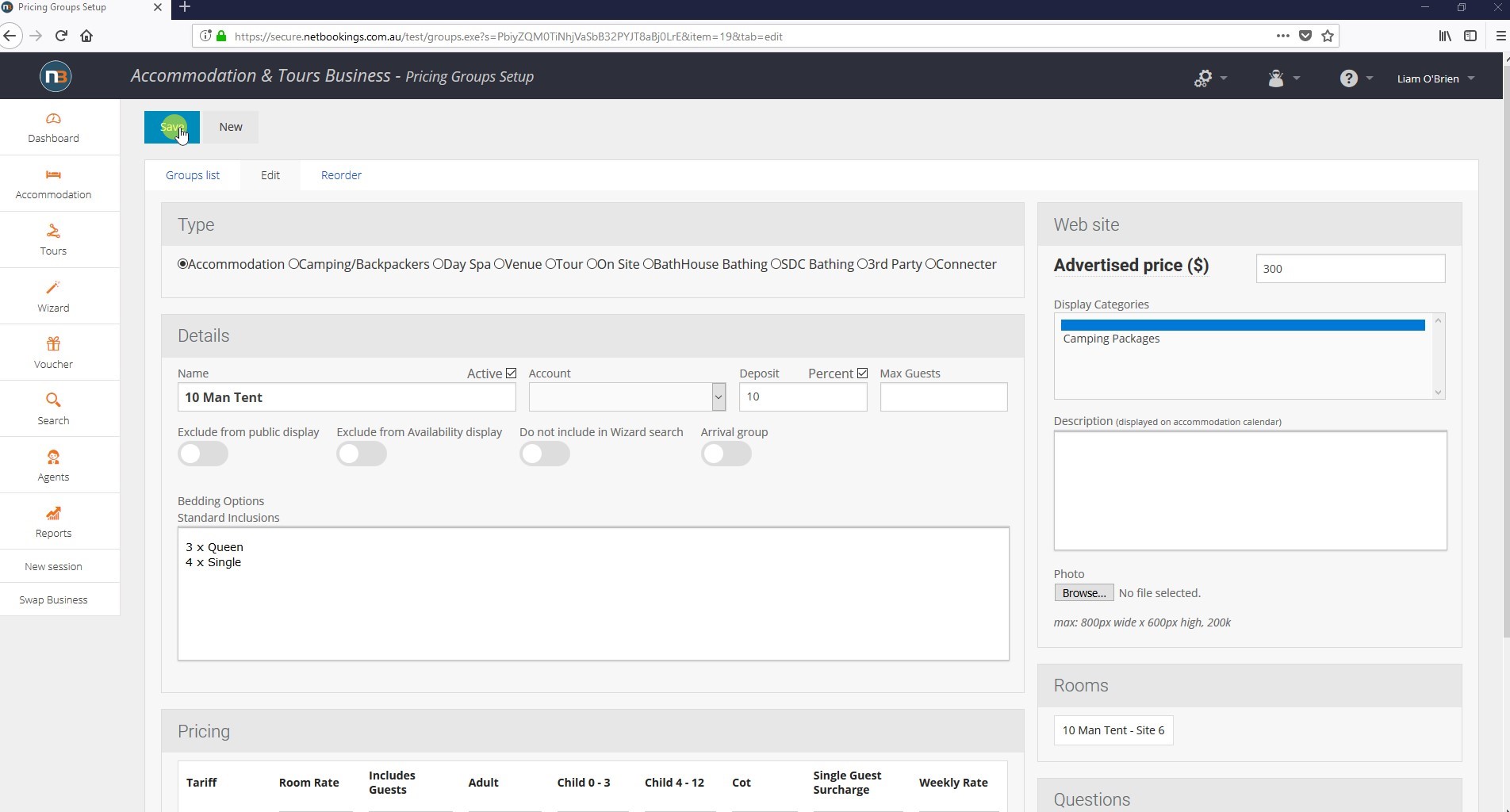 Click 'Save' to save your changes.
Your Question Will Appear Here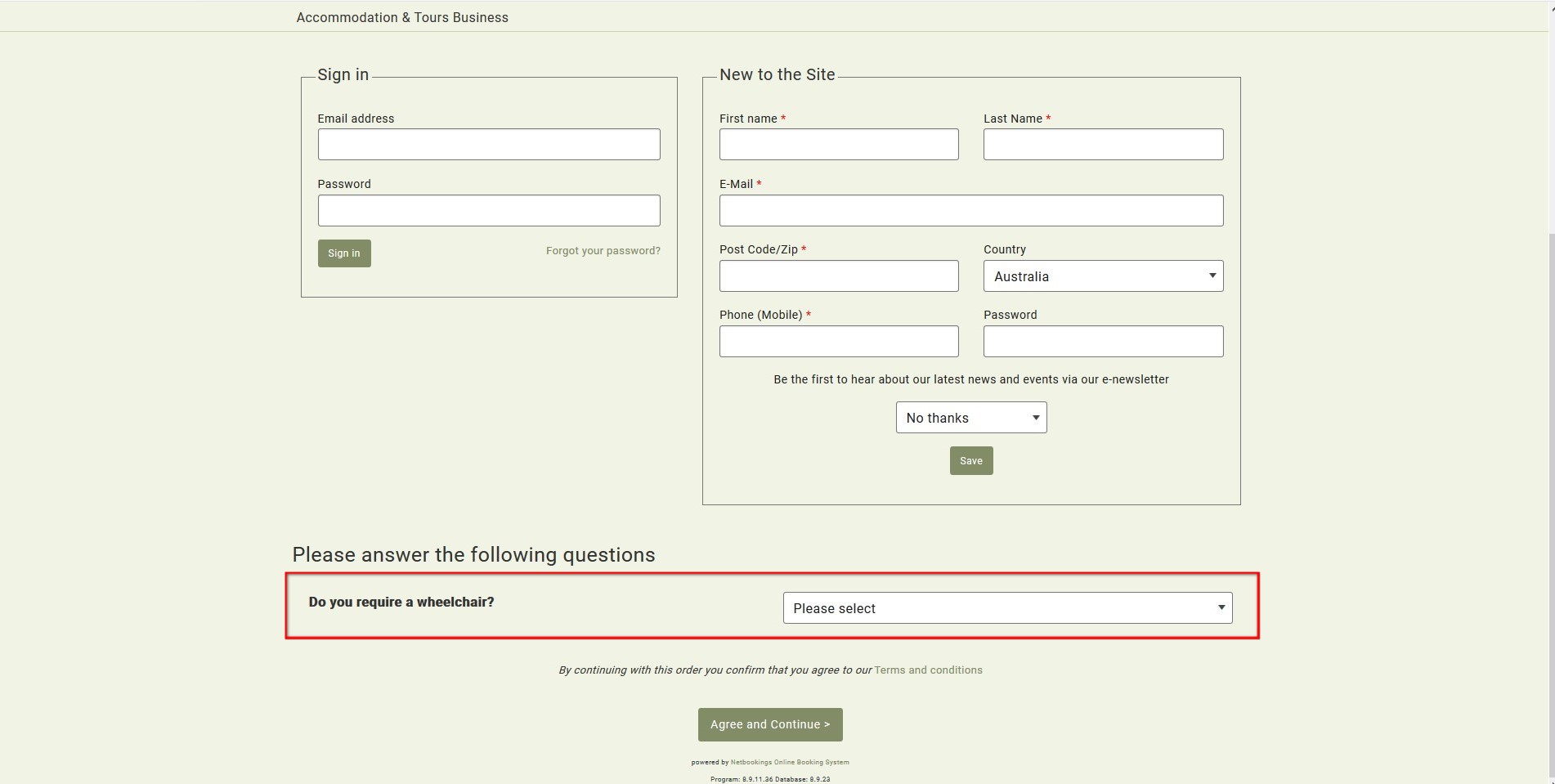 Your question will appear here in the booking process when the guest has made a booking of that pricing group.