Products are items that may be sold via Netbookings Online Shop or the POS system.
Stock quantities may be entered and will be automatically deducted when a product is sold. Delivery charges may also be entered.
Click 'Retail Products'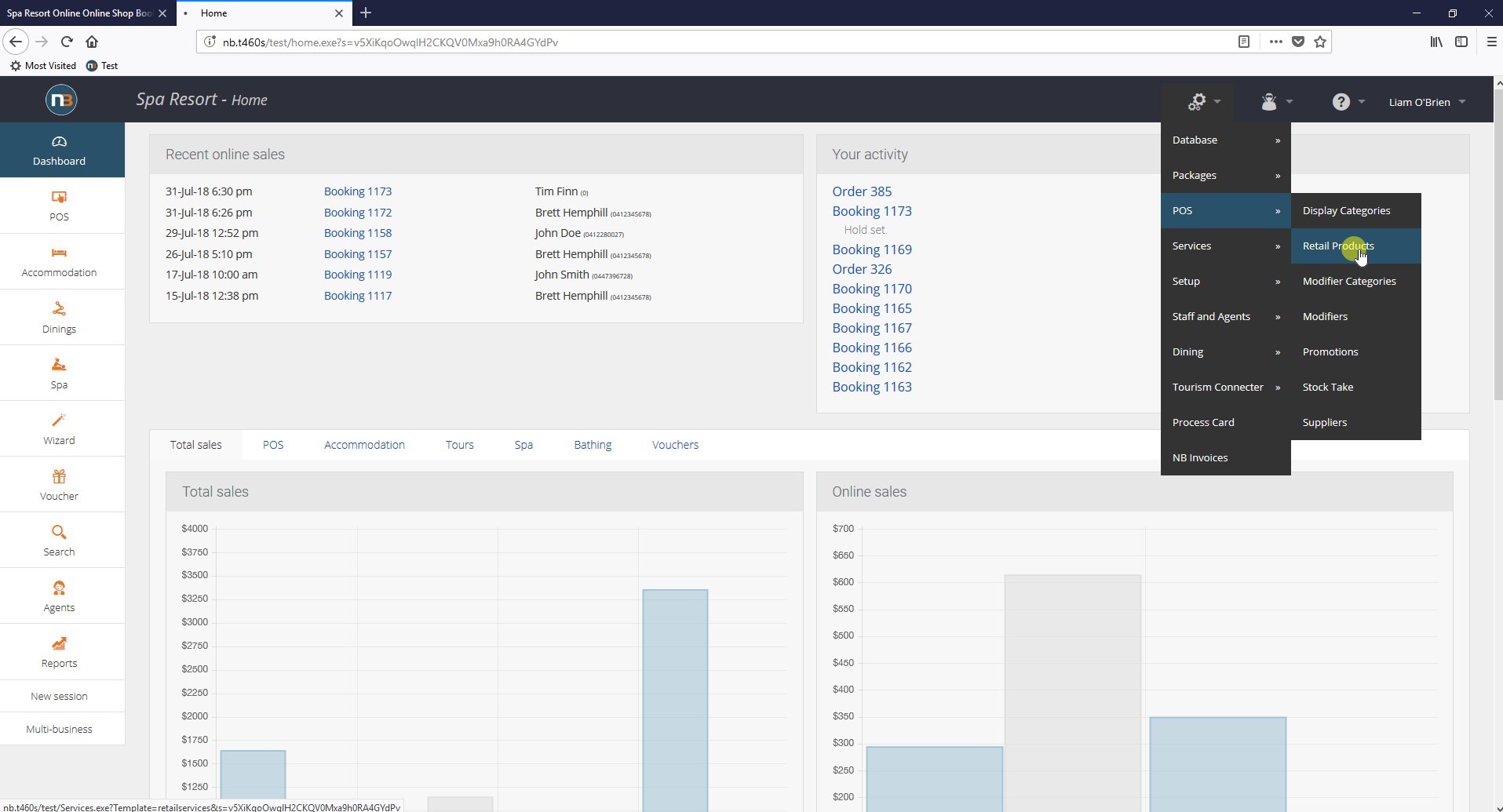 Navigate to System > POS > Retail Products.
Click 'New'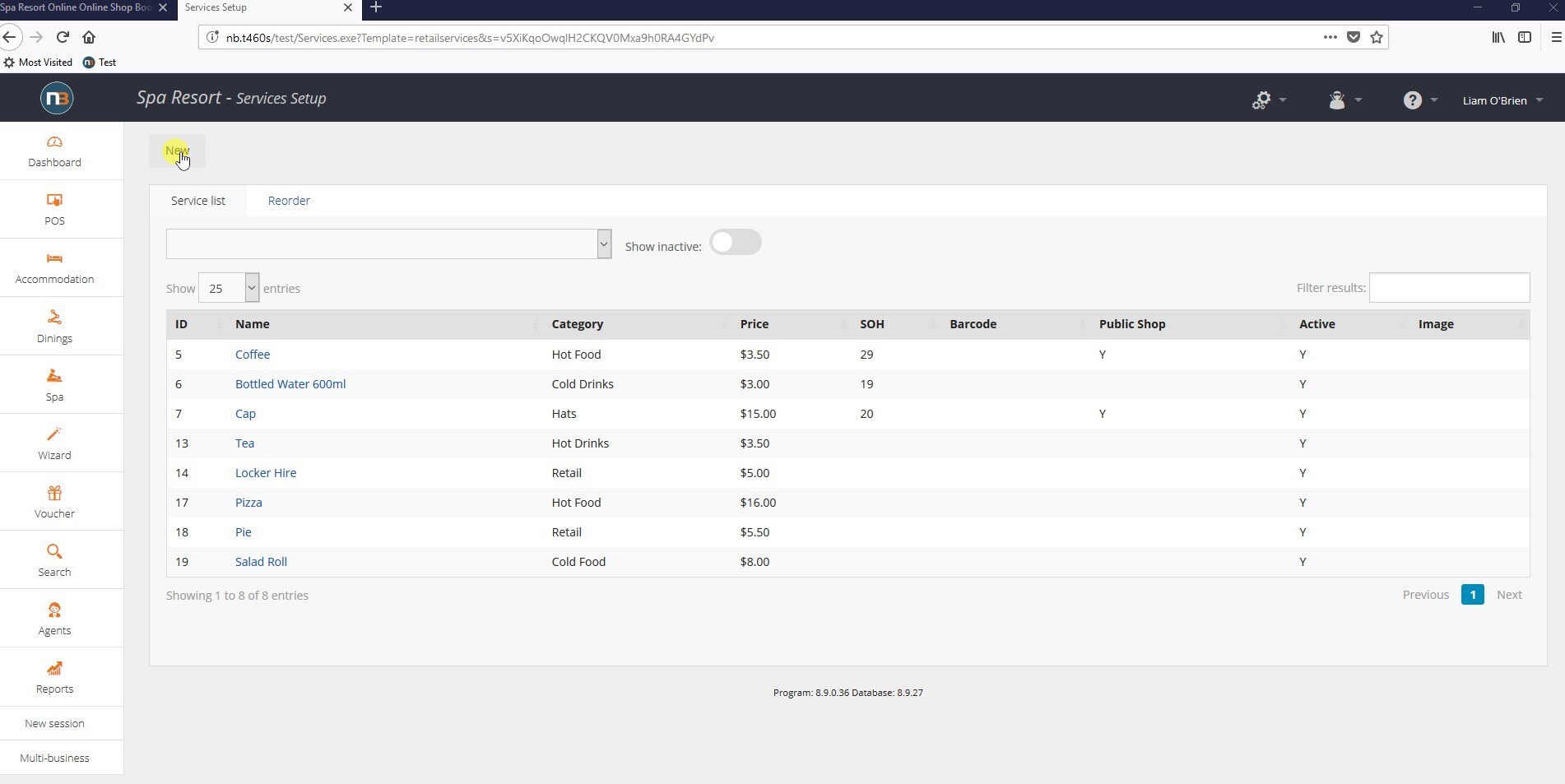 Enter Product Details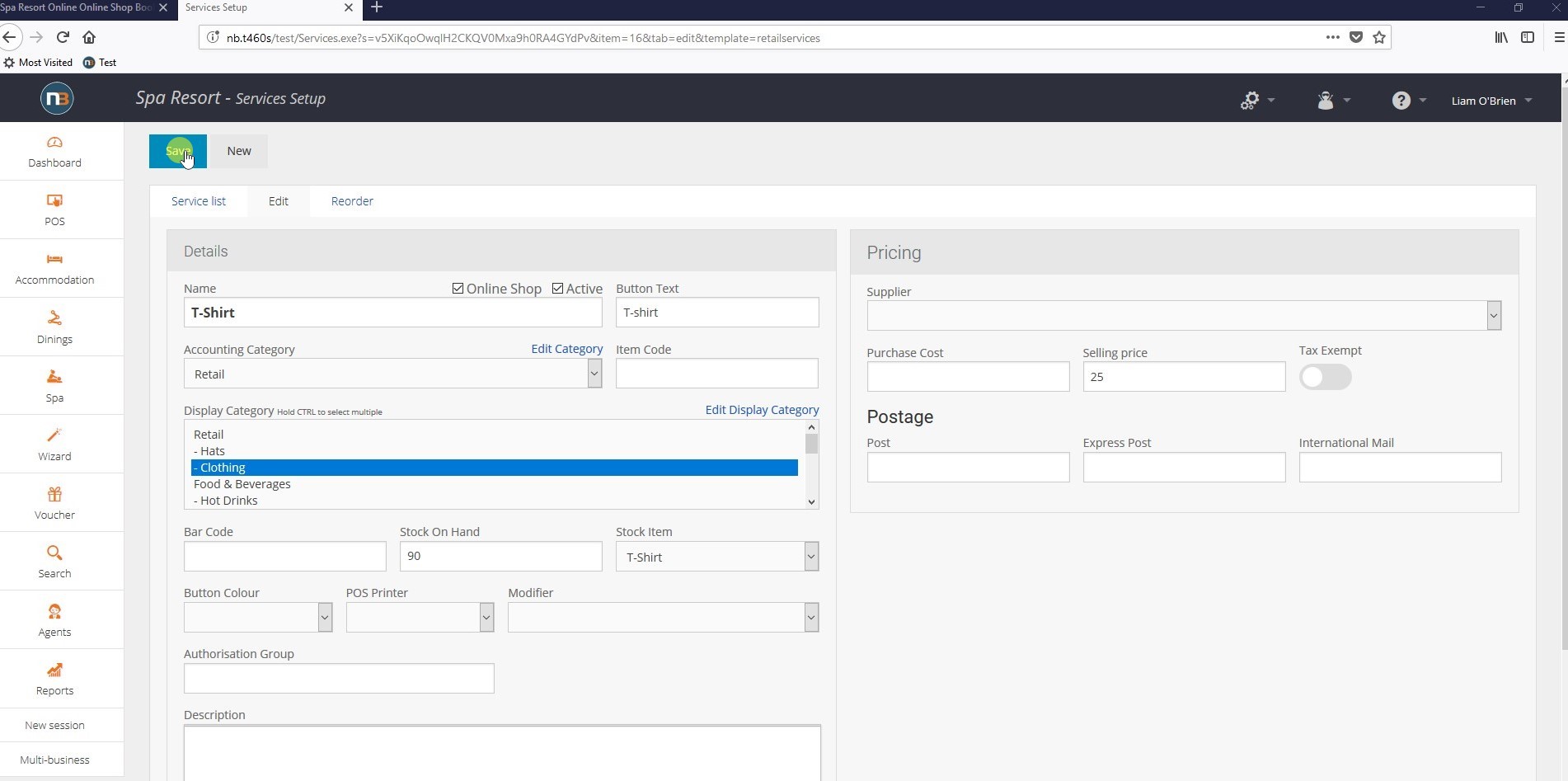 The 'Online Shop' option enables this item to be purchased from the online shop for your business.
If you wish to have modifiers for this item, select the modifier category from the 'Modifier' field. Click 'Save' once you have made your changes.
To learn more about modifiers, click here.
Examples: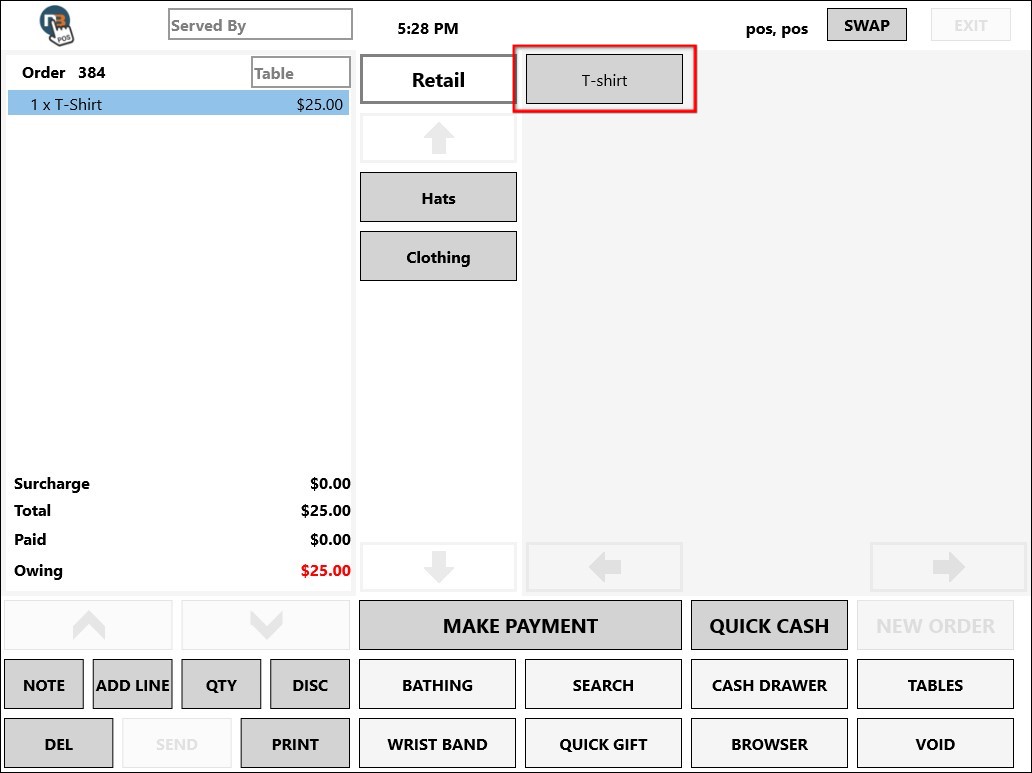 The new item in the Netbookings POS system.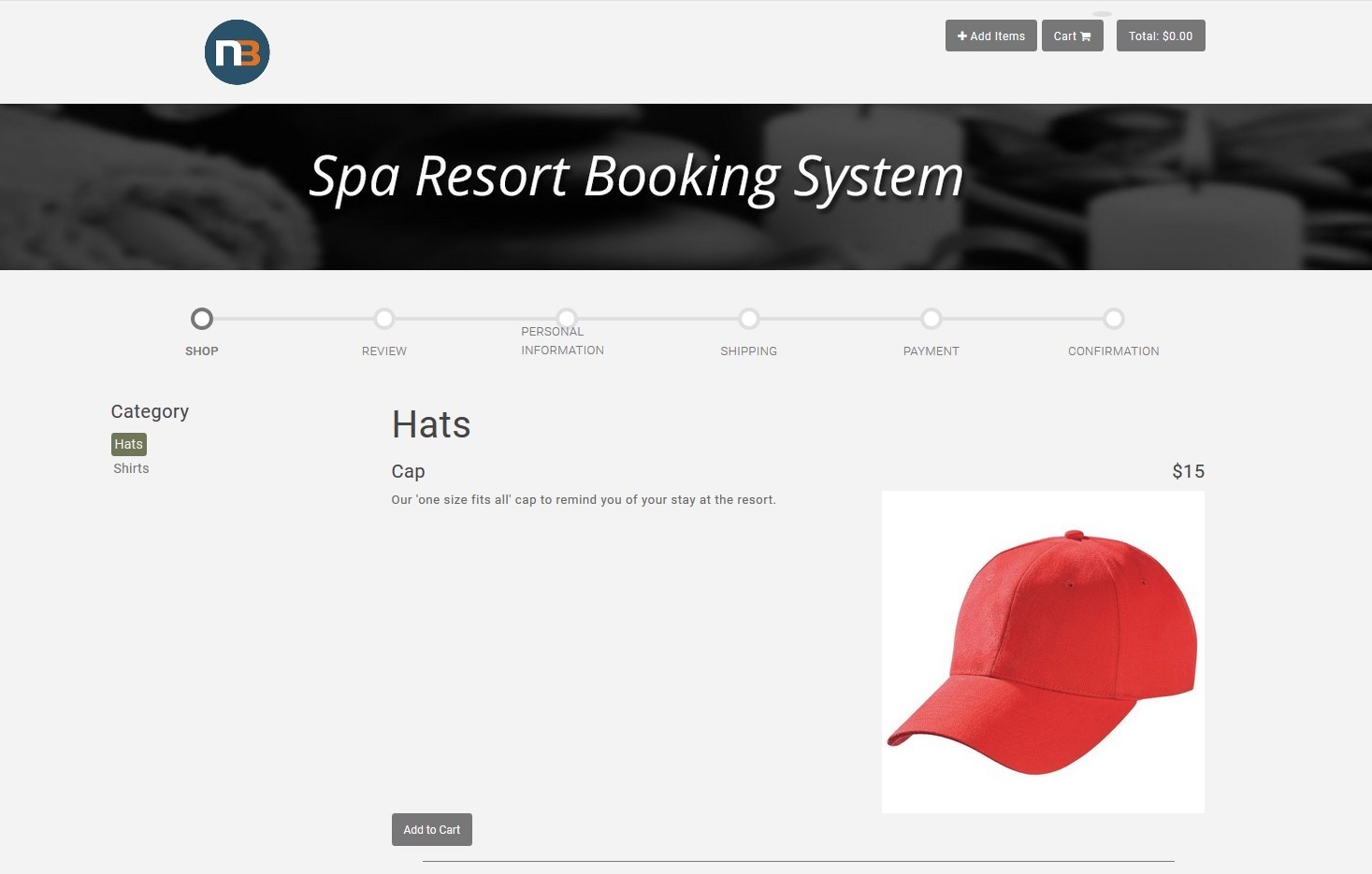 An example of a retail product being displayed on the online shop.