Rooms are representations of accommodation available for booking. For example, if you have 7 rooms in a motel that you wish to have available to book, 7 individual rooms must be created on the Netbookings system.
Click 'Room Setup'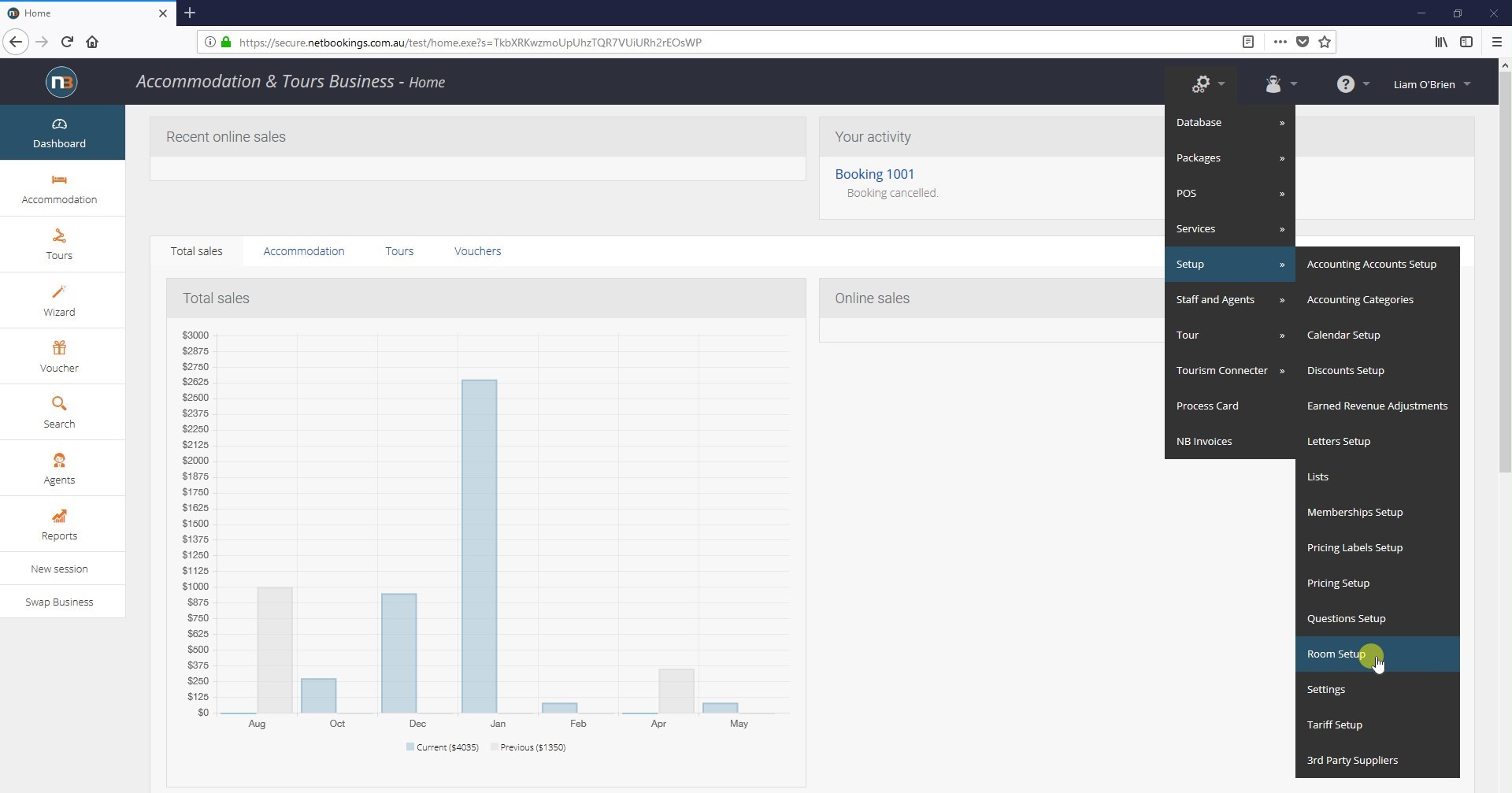 Navigate to System > Setup > Room Setup.
Click 'New'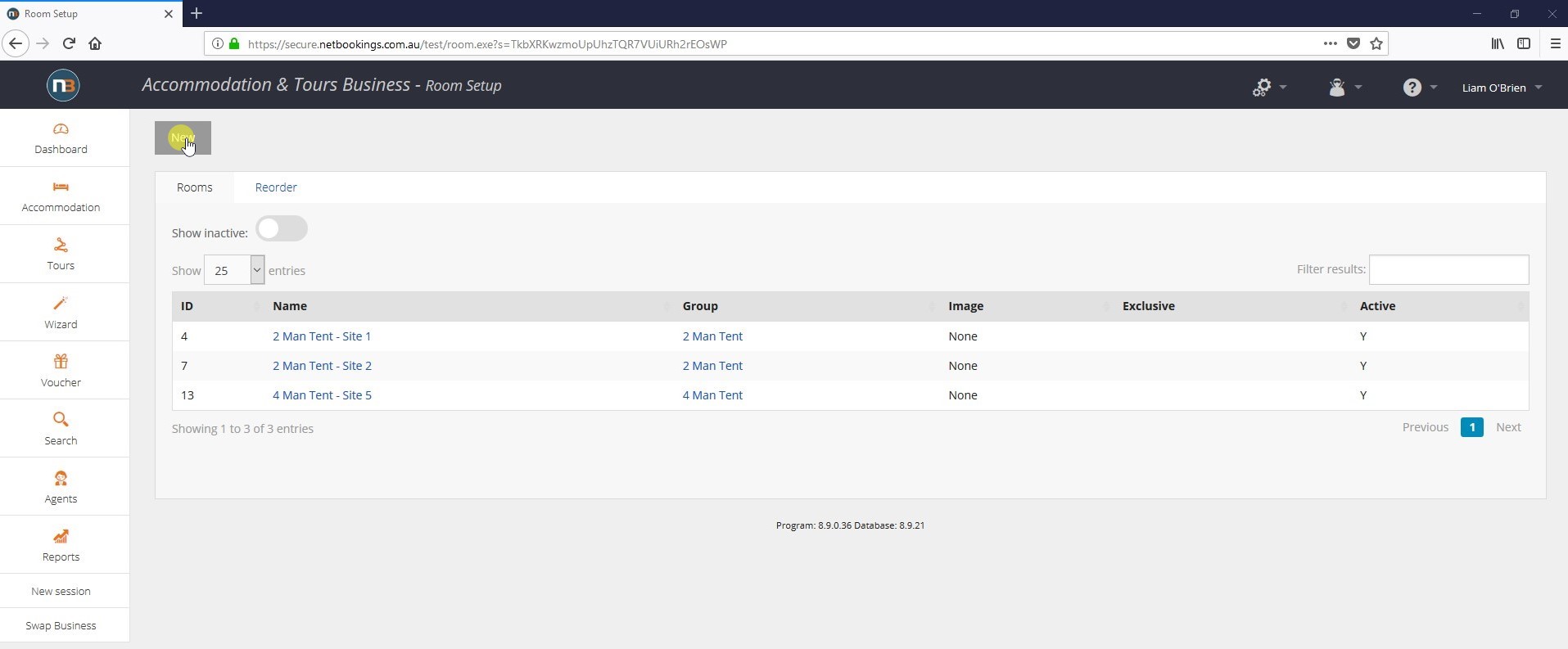 Click 'New' to create a new room.
Customise Your Room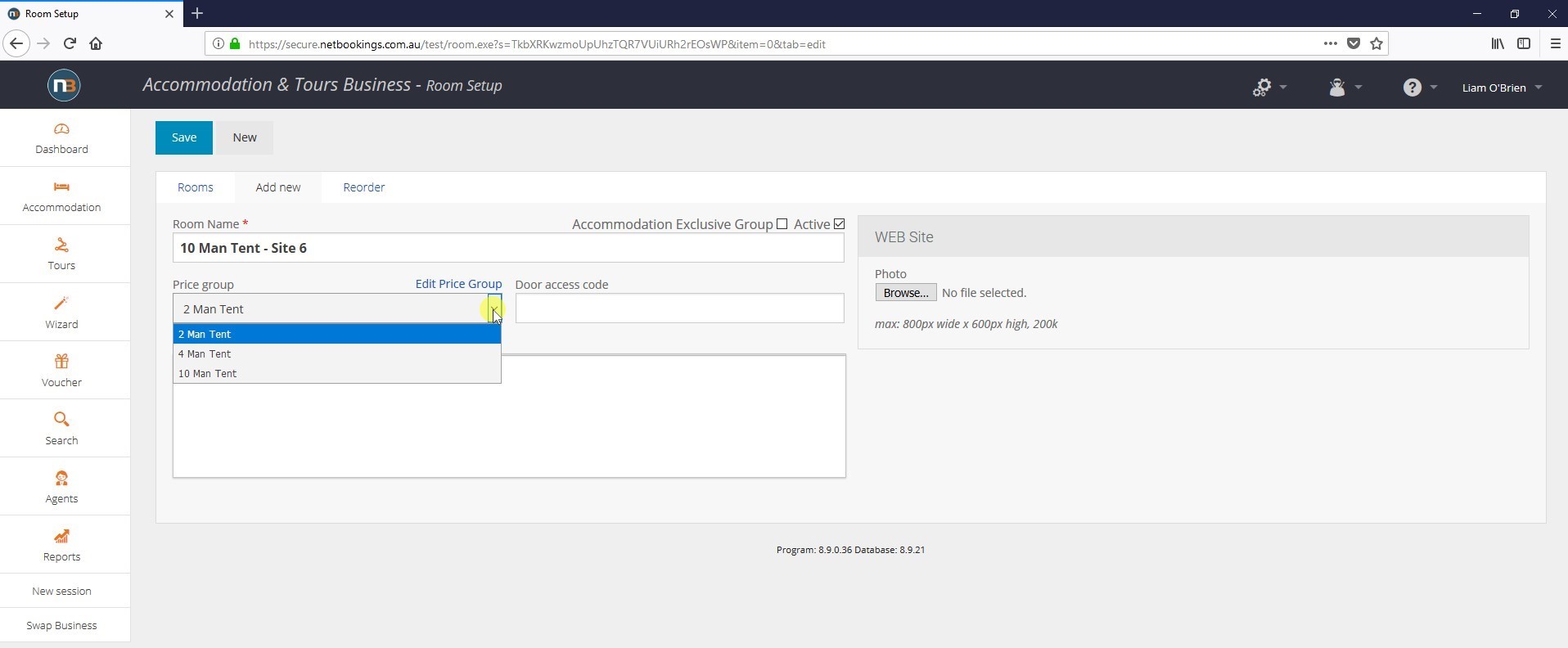 Name the room, then select the desired price group from the drop-down menu.
Click 'Save'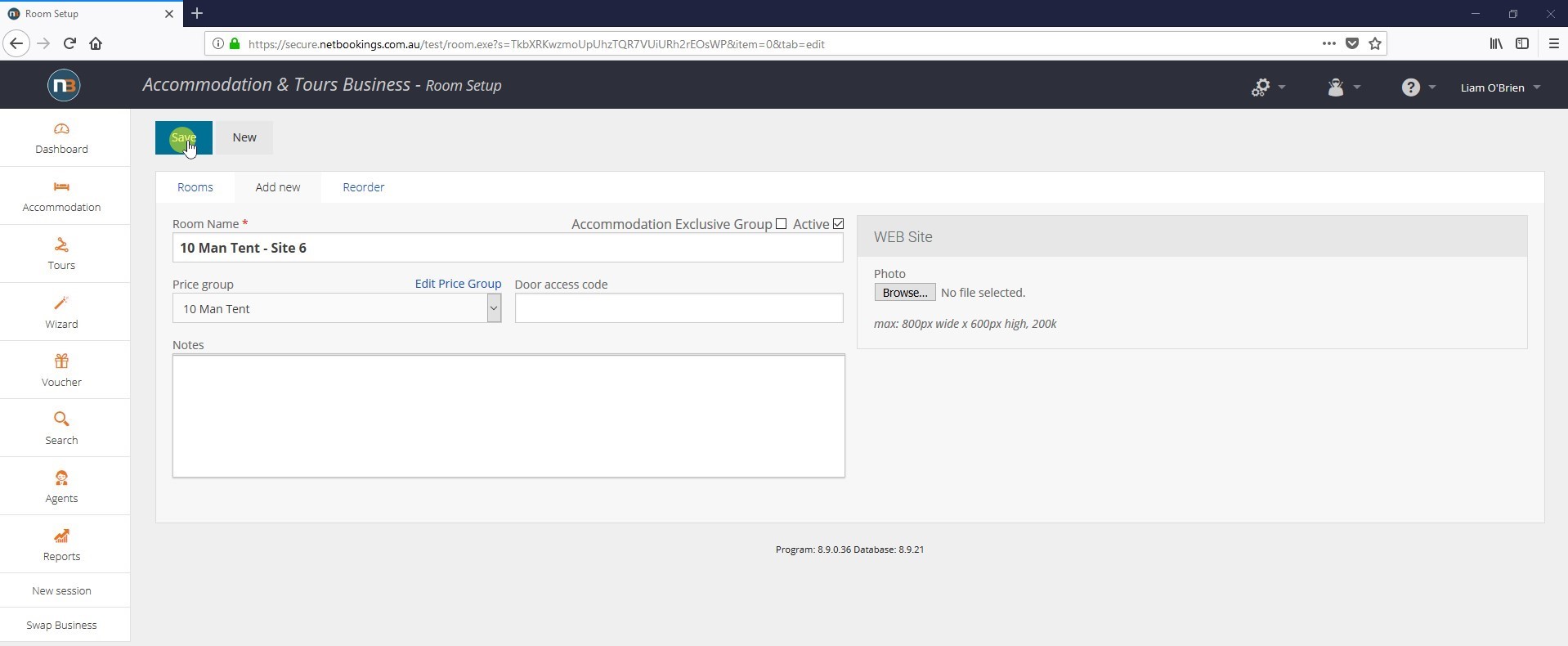 Click 'Save' to save your changes.
Click 'Calendar'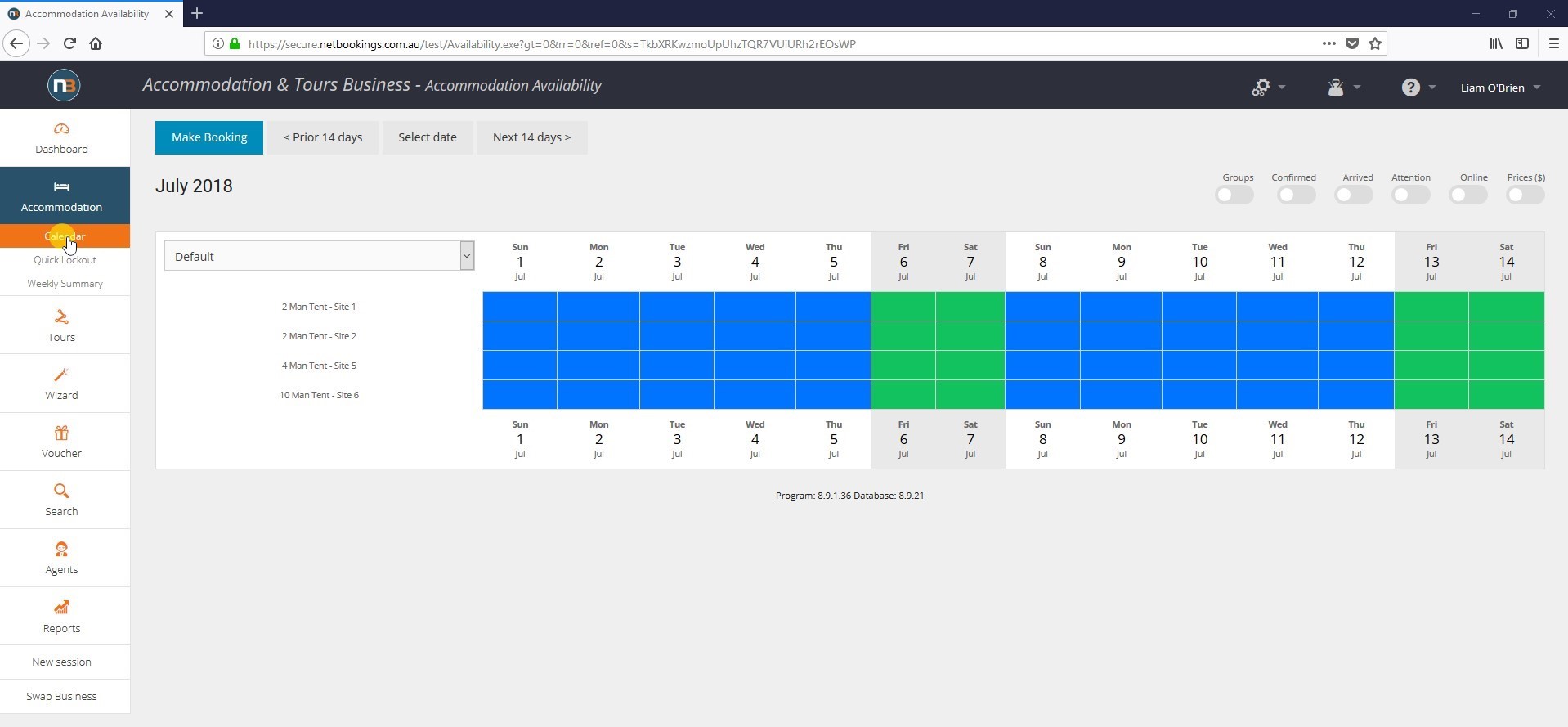 Navigate to Main Menu > Accommodation > Calendar to view your rooms and tariffs for each day.