Click 'Tour Wizard'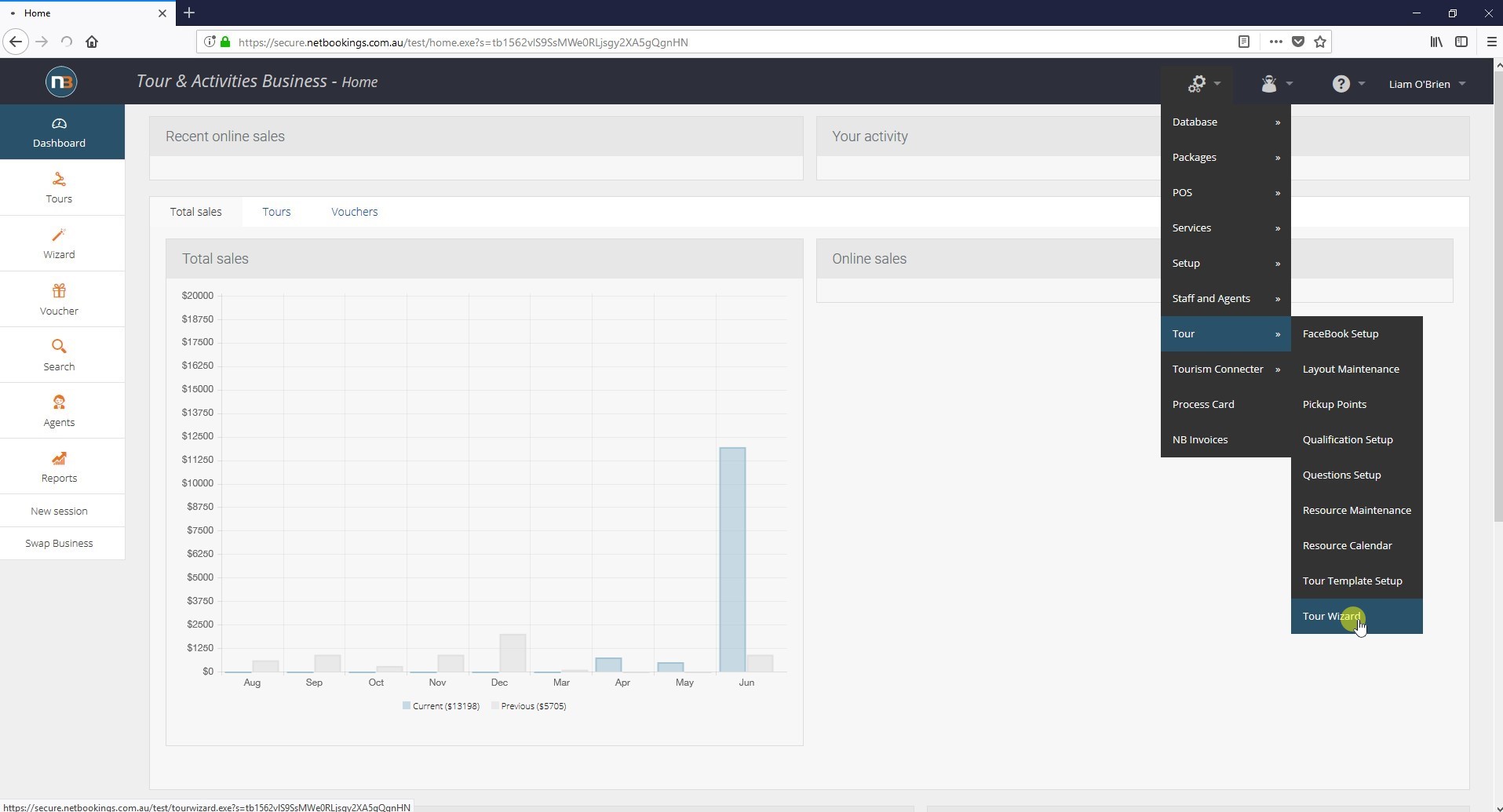 Navigate to System > Tour > Tour Wizard
Select A Tour Template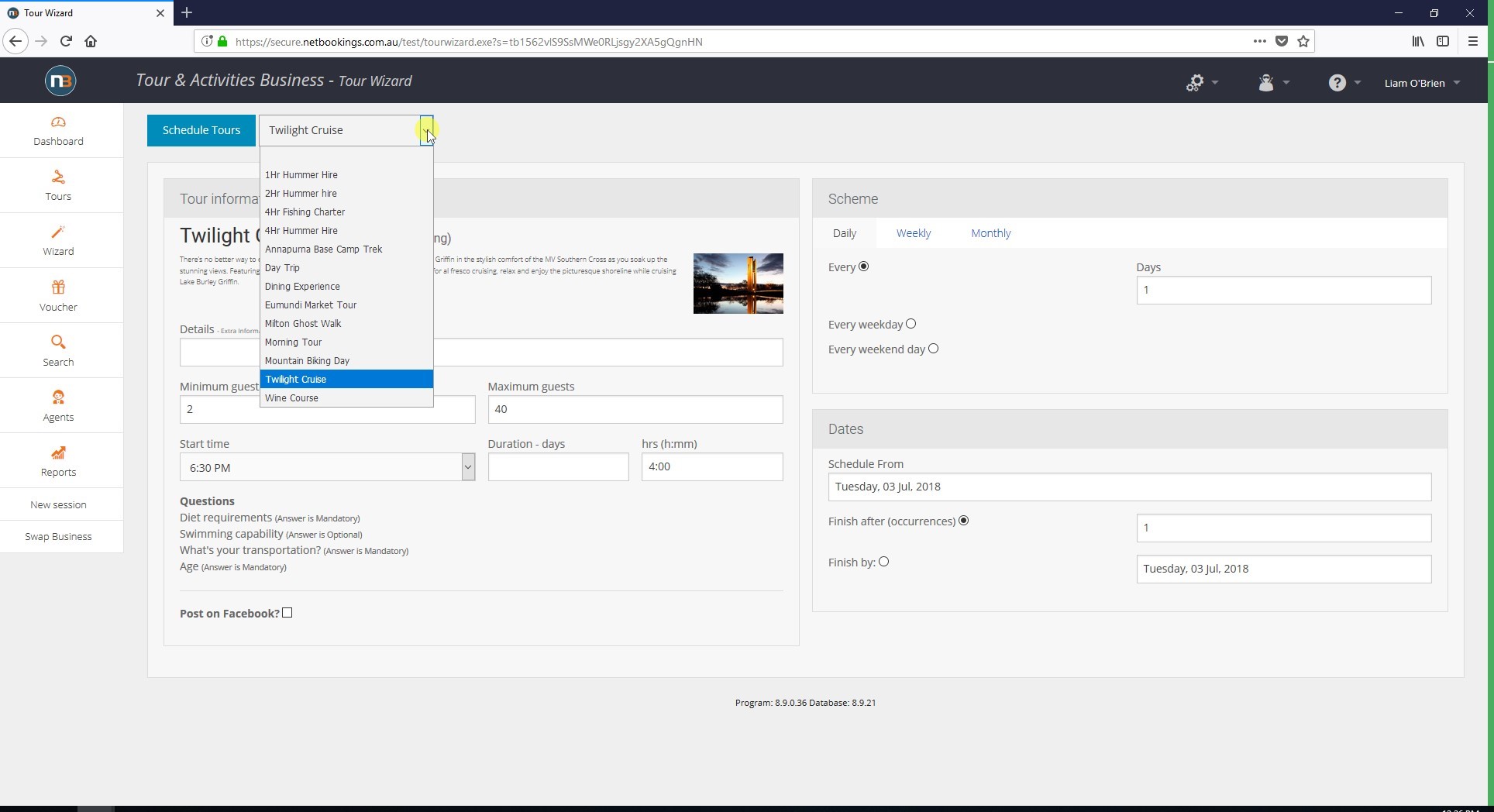 Select a tour template from the drop-down menu.
Set Tour Details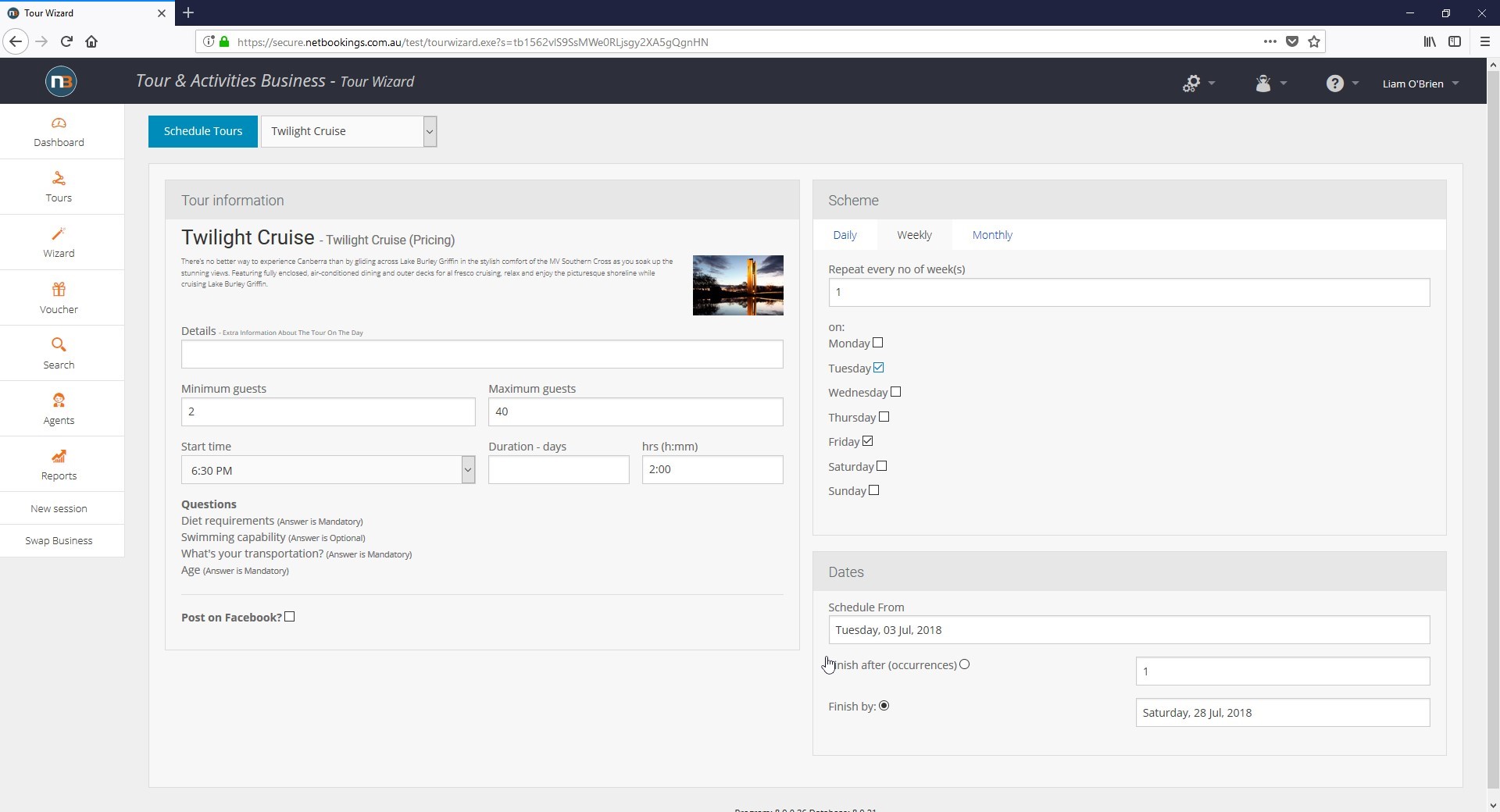 Set the details for your cruise including start time, duration, minimum and maximum number of guests. The scheme sections allows you to set a regular schedule for your tours. For example, every Tuesday and Friday. The tours will be scheduled from the starting date until the finishing date, or until the specified number of tours have been scheduled.
Click 'Schedule Tours'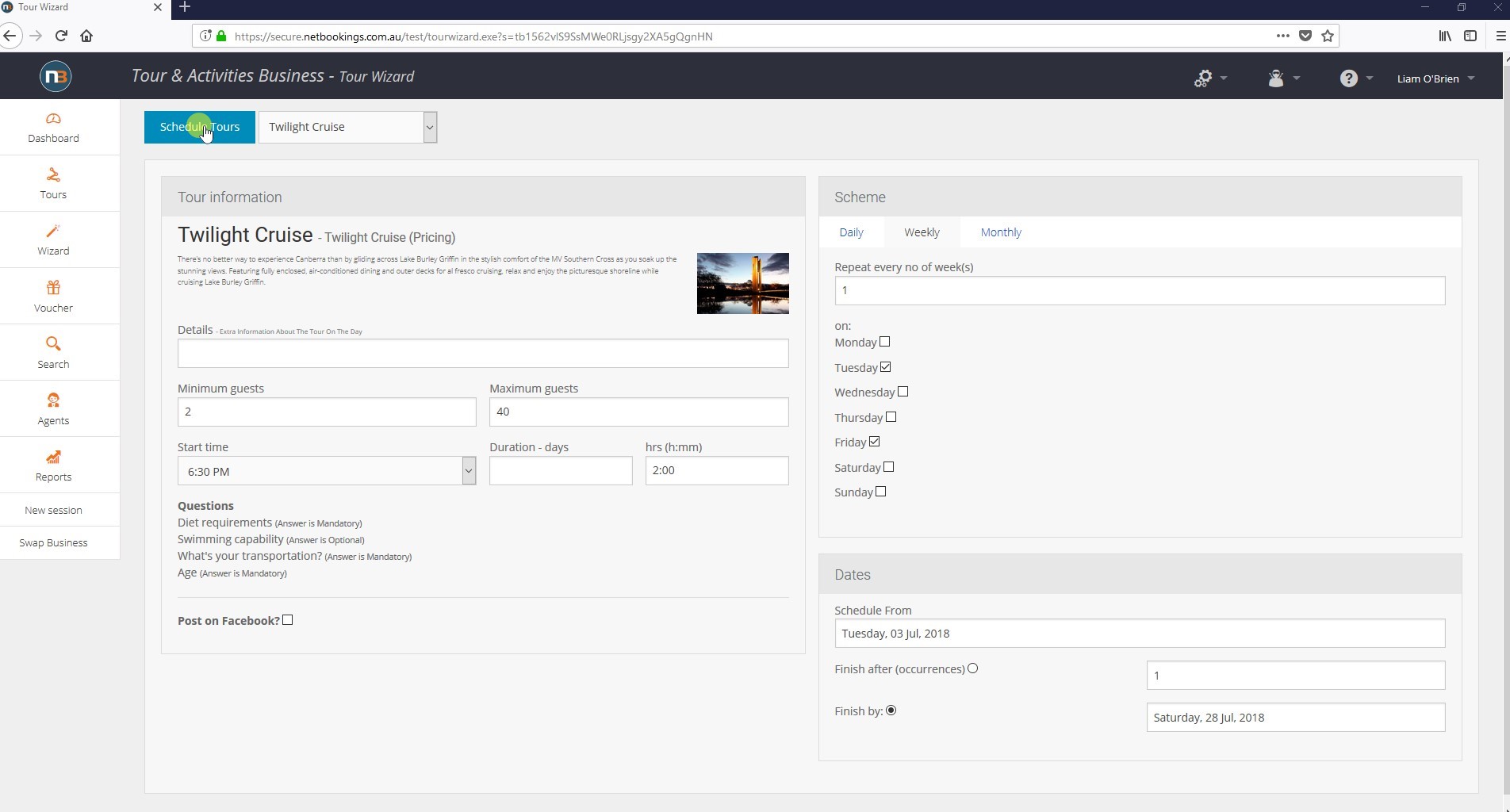 Click 'Schedule Tours' to schedule tours for all the days selected in the 'Scheme' section.
Click 'Tours'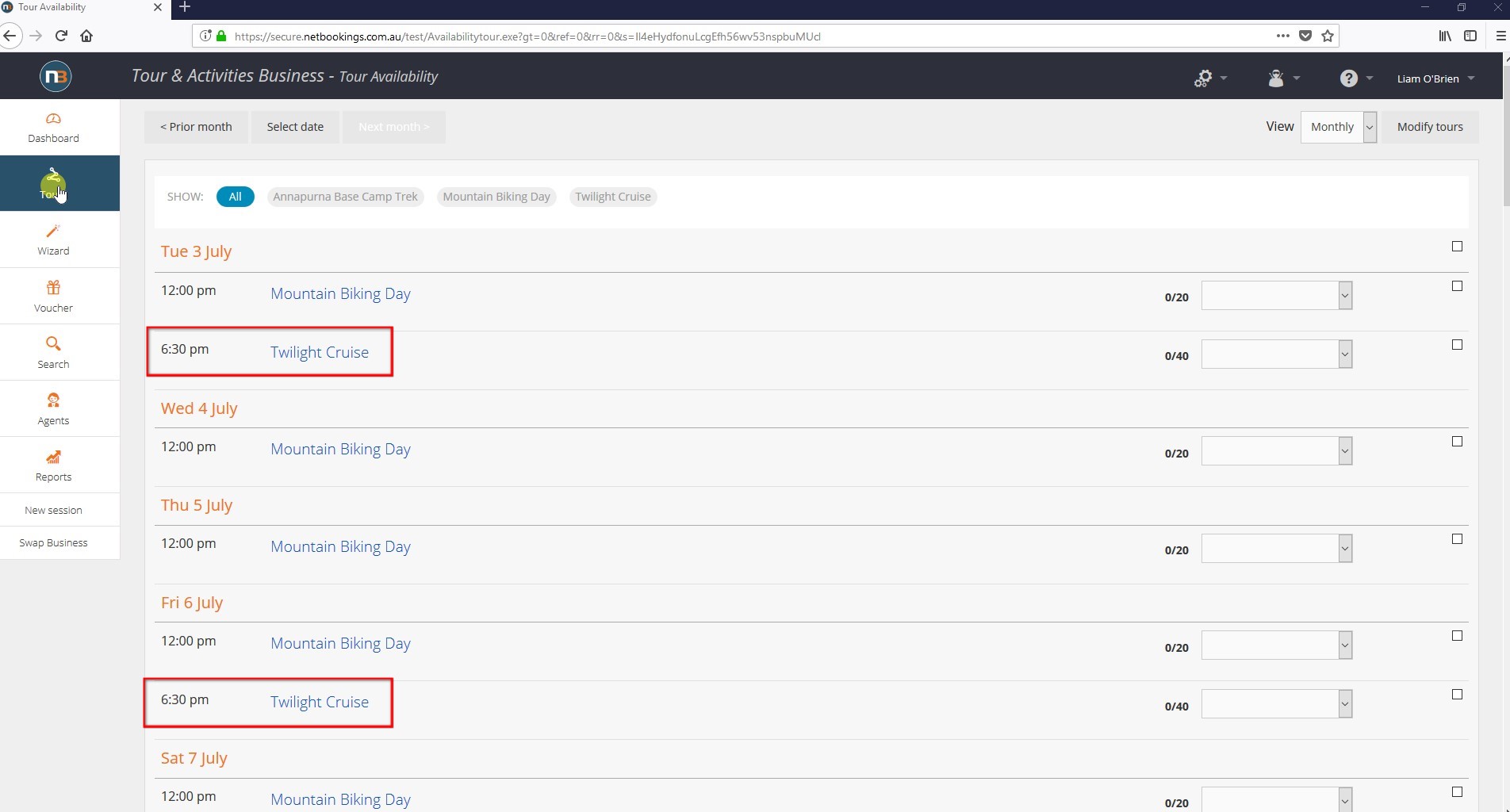 The newly scheduled tours will now appear on the 'Tours' menu.