Services setup is used to create services that may be provided in a room. For example, a 30 minute massage.
Click 'Services Setup'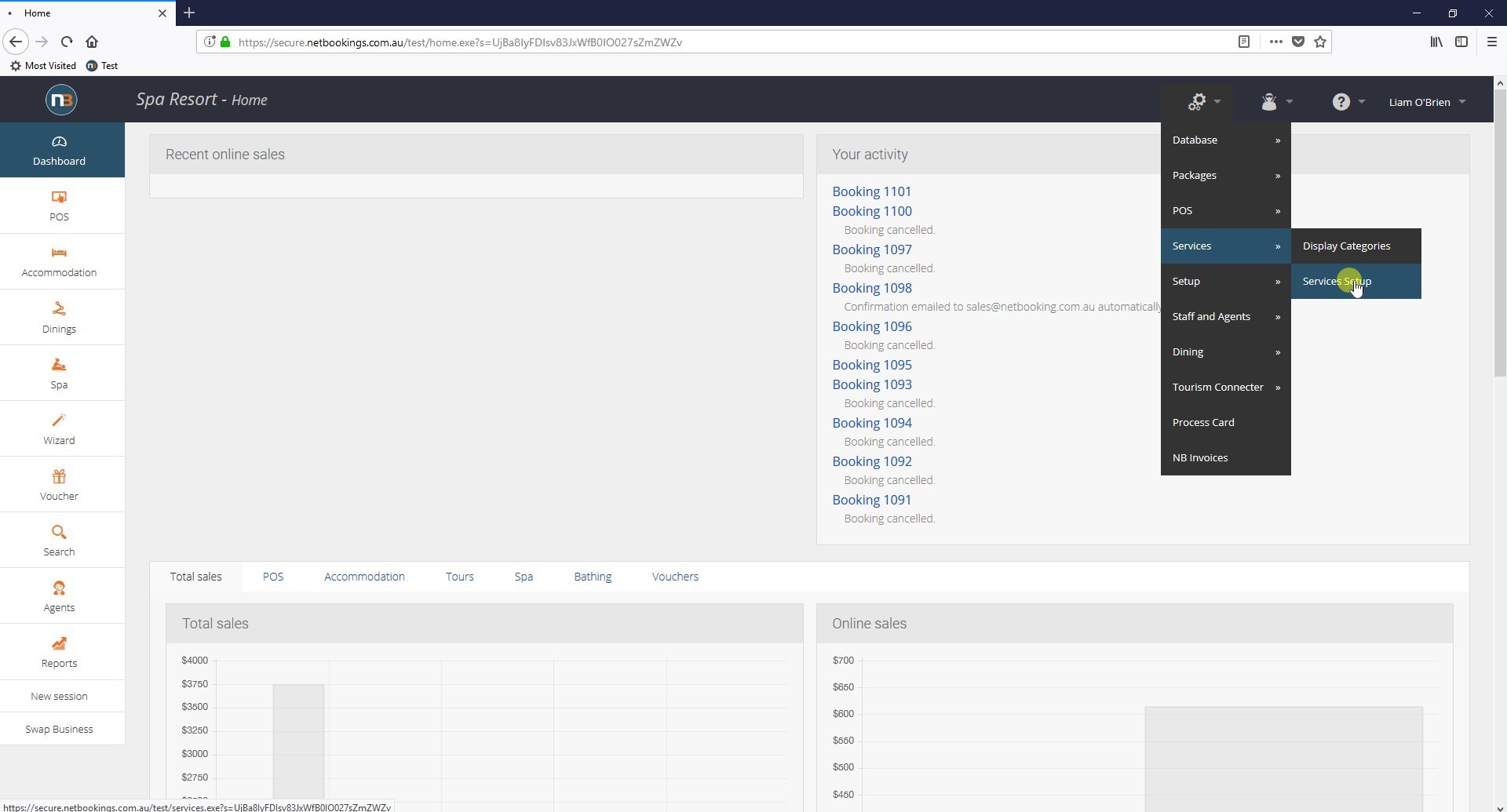 Navigate to System > Services > Services Setup
Click 'New'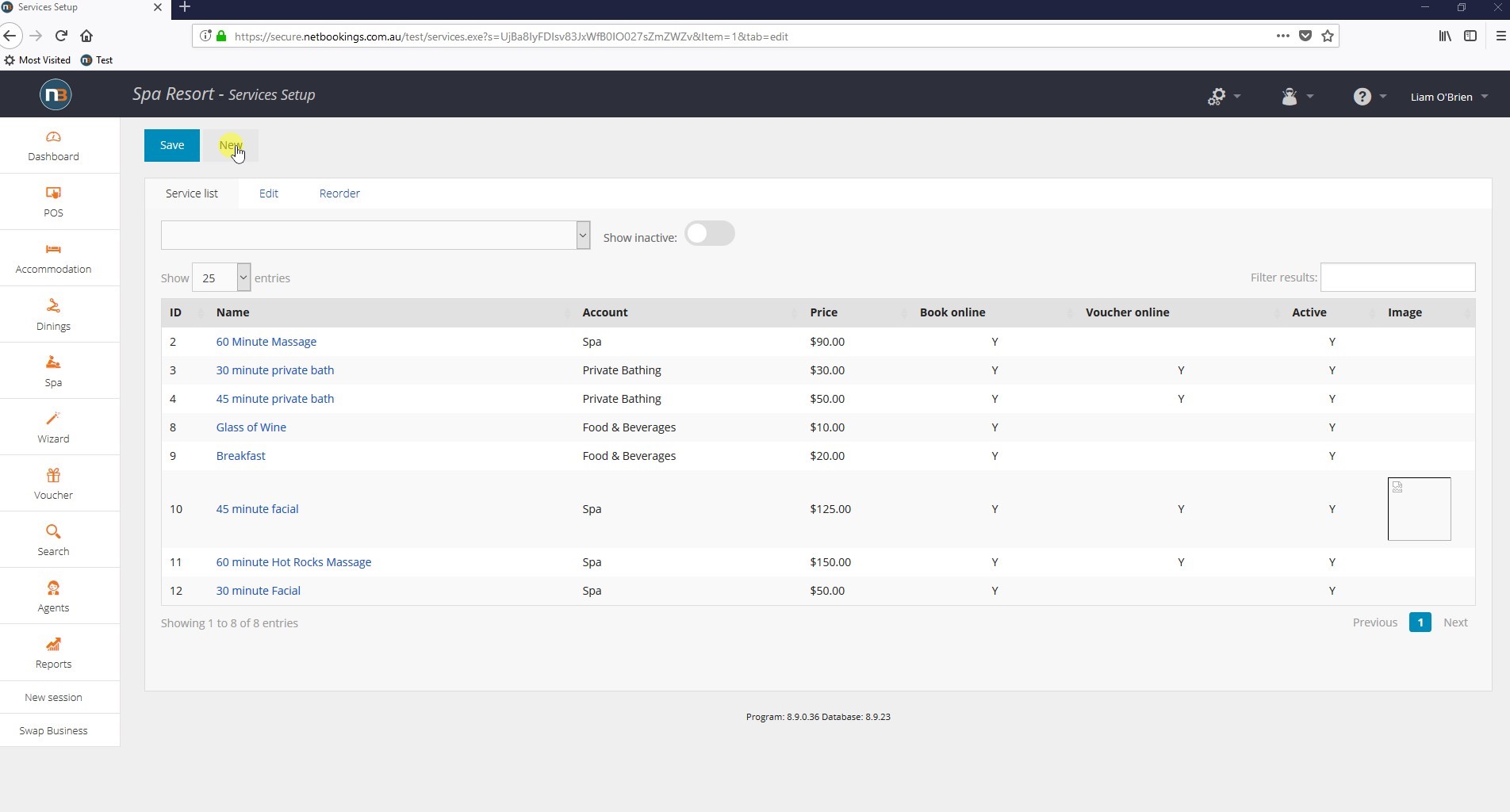 Enter Service Details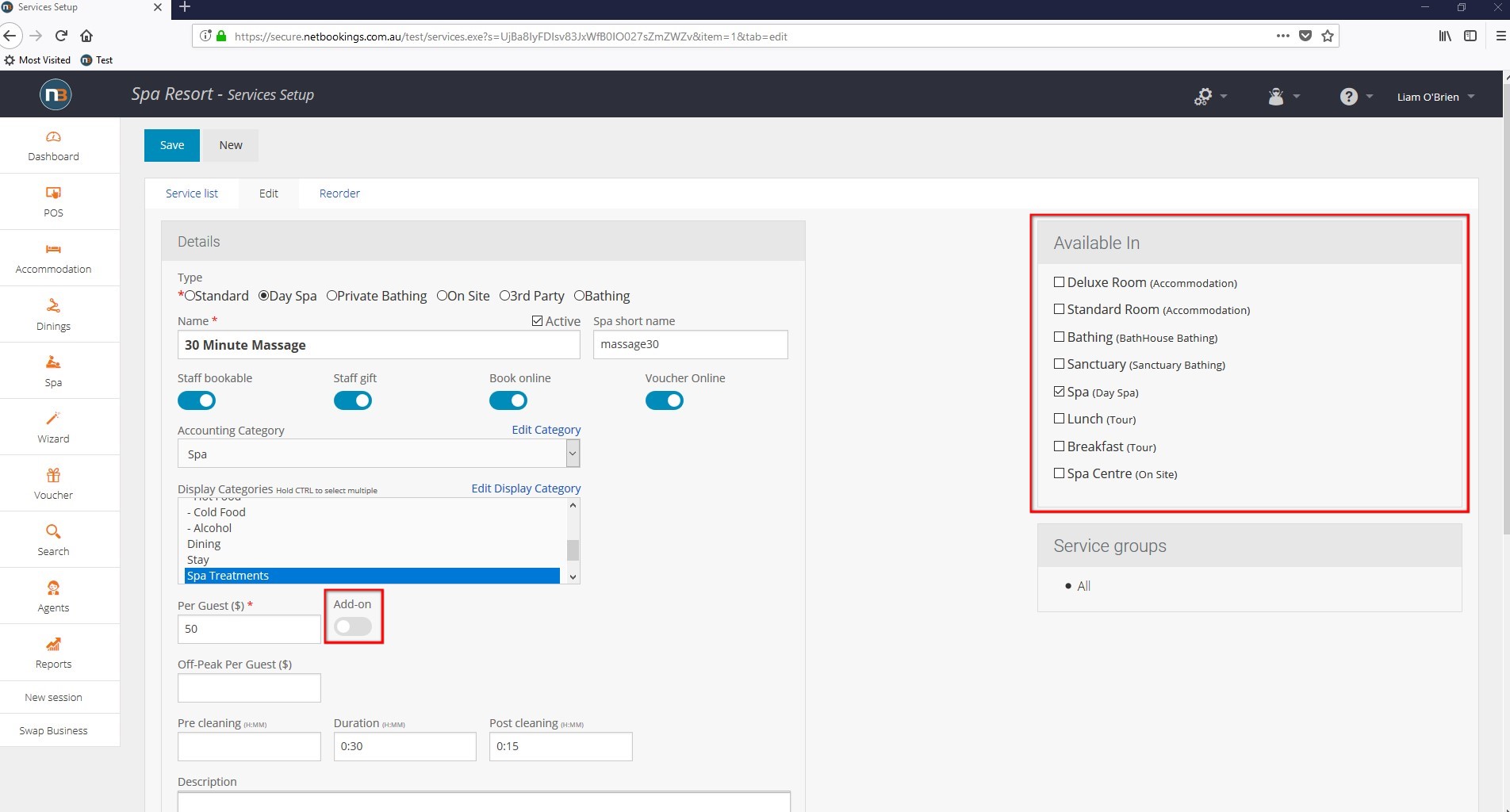 Enter the details of your service, including the name and price. Make sure the type of 'Day Spa' is selected. Select the room group/s (pricing group/s) that you would like this service to be available in (red box).
Add-ons allow businesses to suggest extra services with the current booking. For example, if a guest books a 30 minute massage, the system may suggest they also purchase a 45 minute facial.
Making the service an add-on (red box) will mean that it is only available when booked with another service of the same type available in the same pricing.
Click 'Save'