Setting arrival statuses allows you to easily view which guests have arrived from 'Rooms' menu.
Click 'Rooms'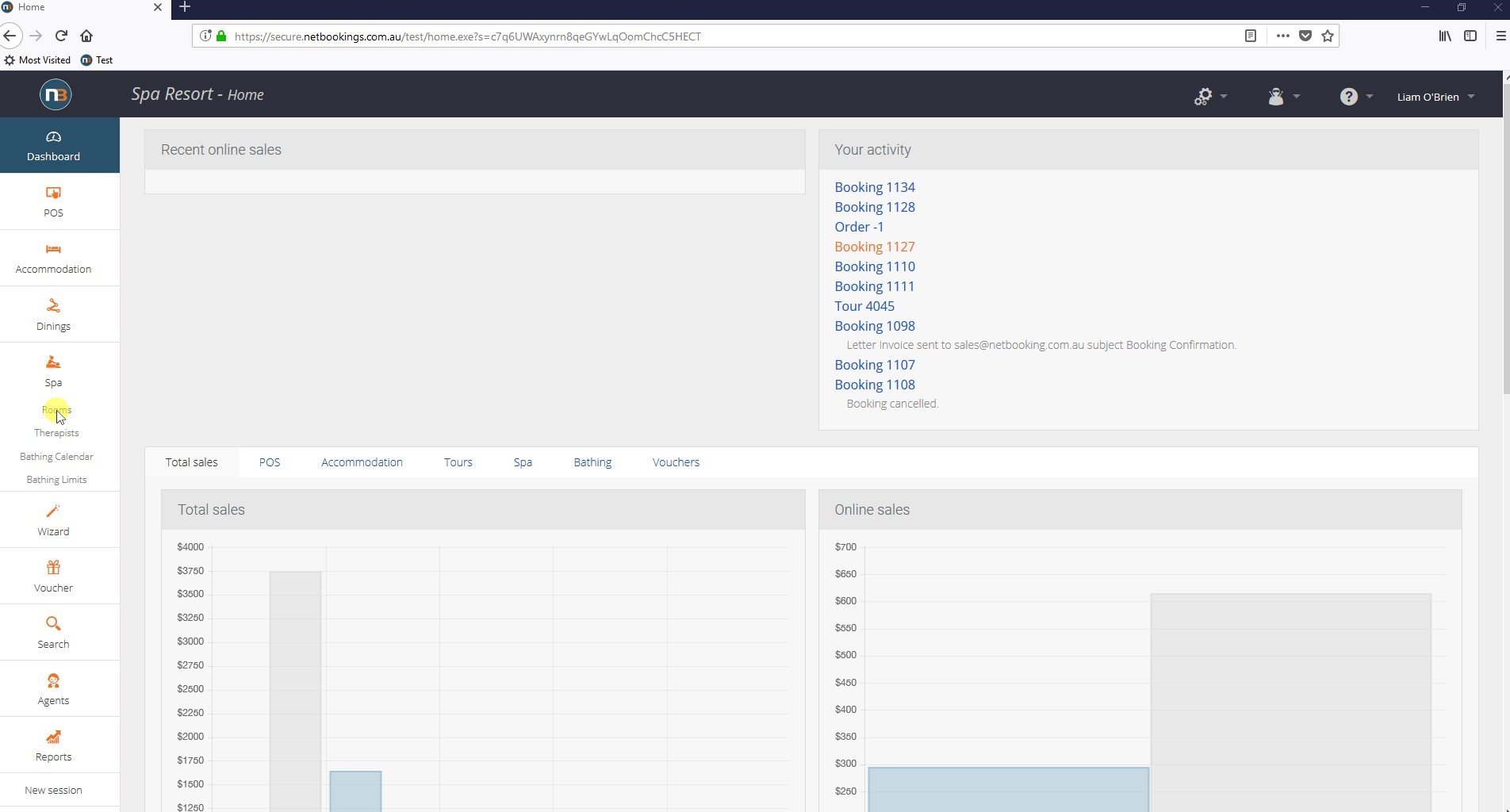 Navigate to Main Menu > Spa > Rooms.
Select a Booking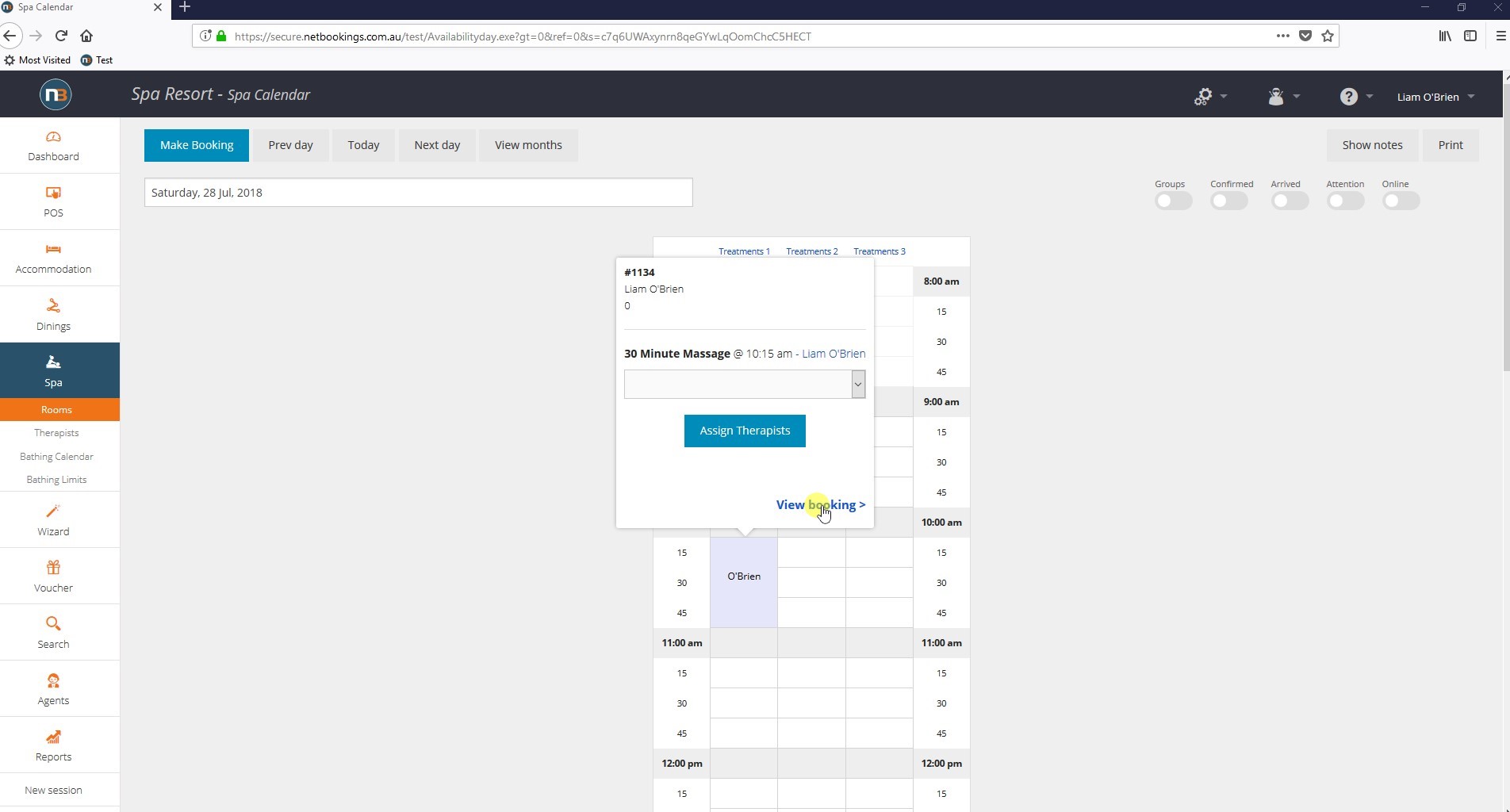 Click on a booking. Then, click 'View booking'.
Click 'Details'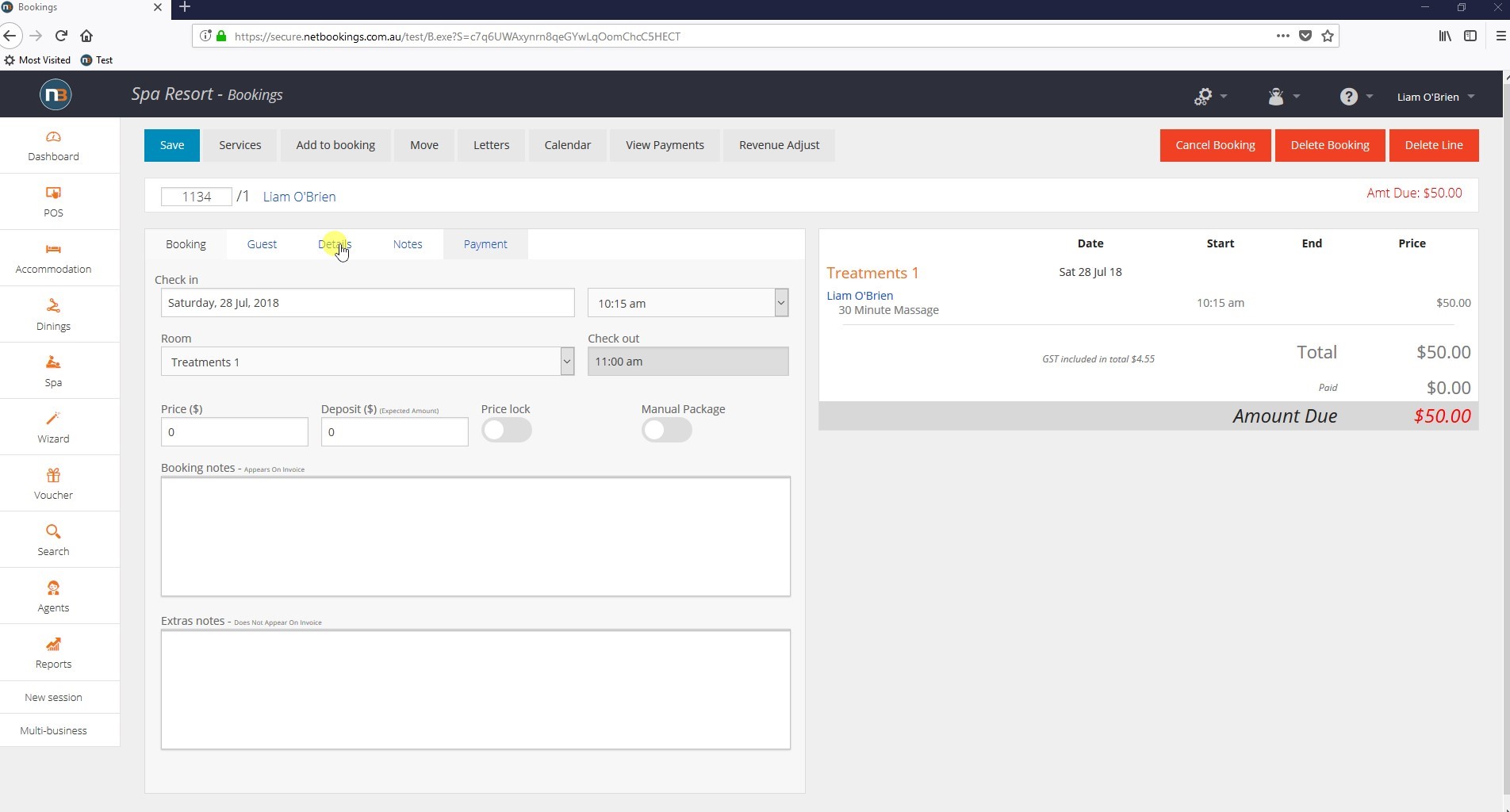 Click 'Arrived'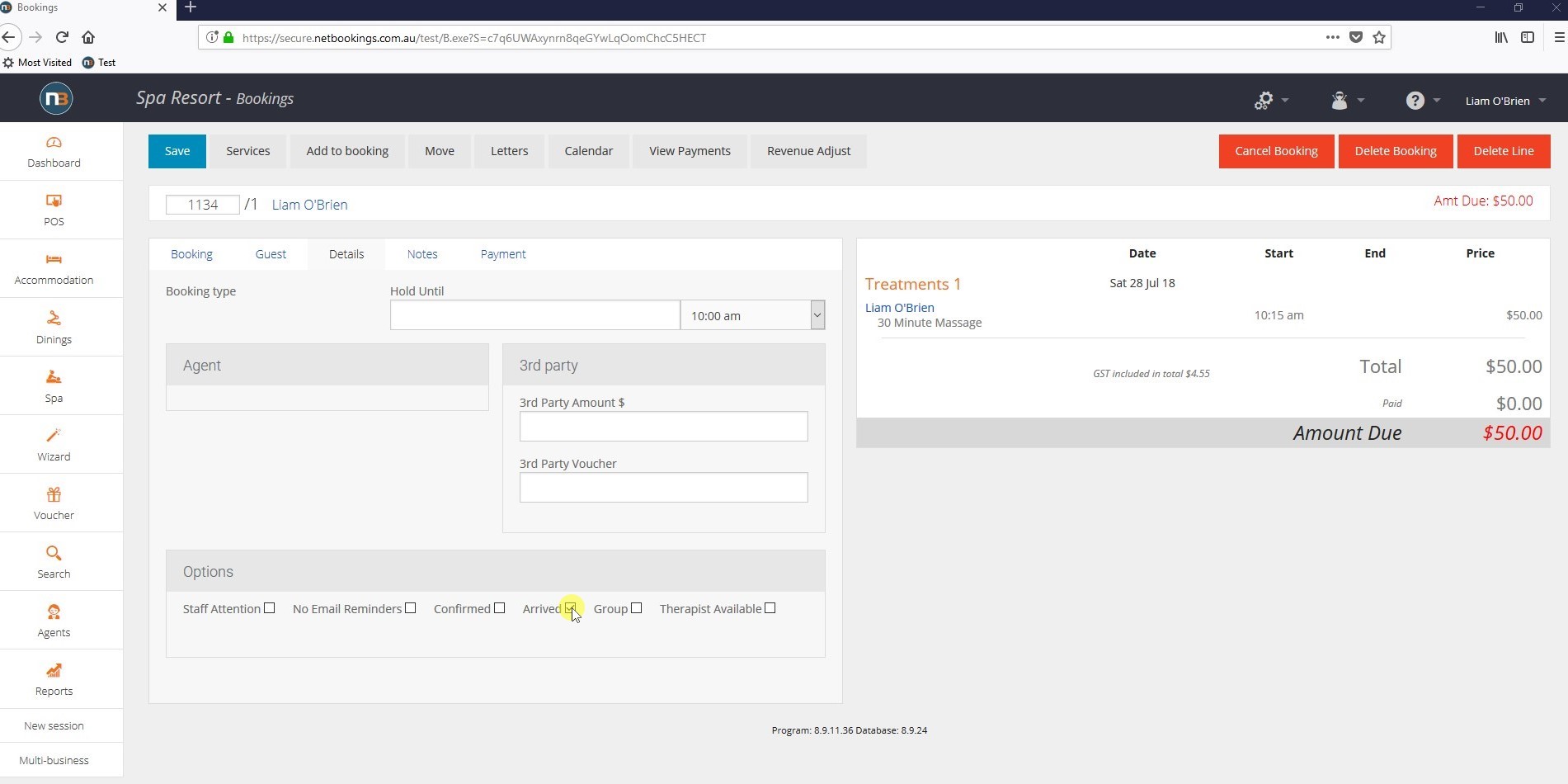 Click 'Arrived' then click 'Save'
View Arrived Bookings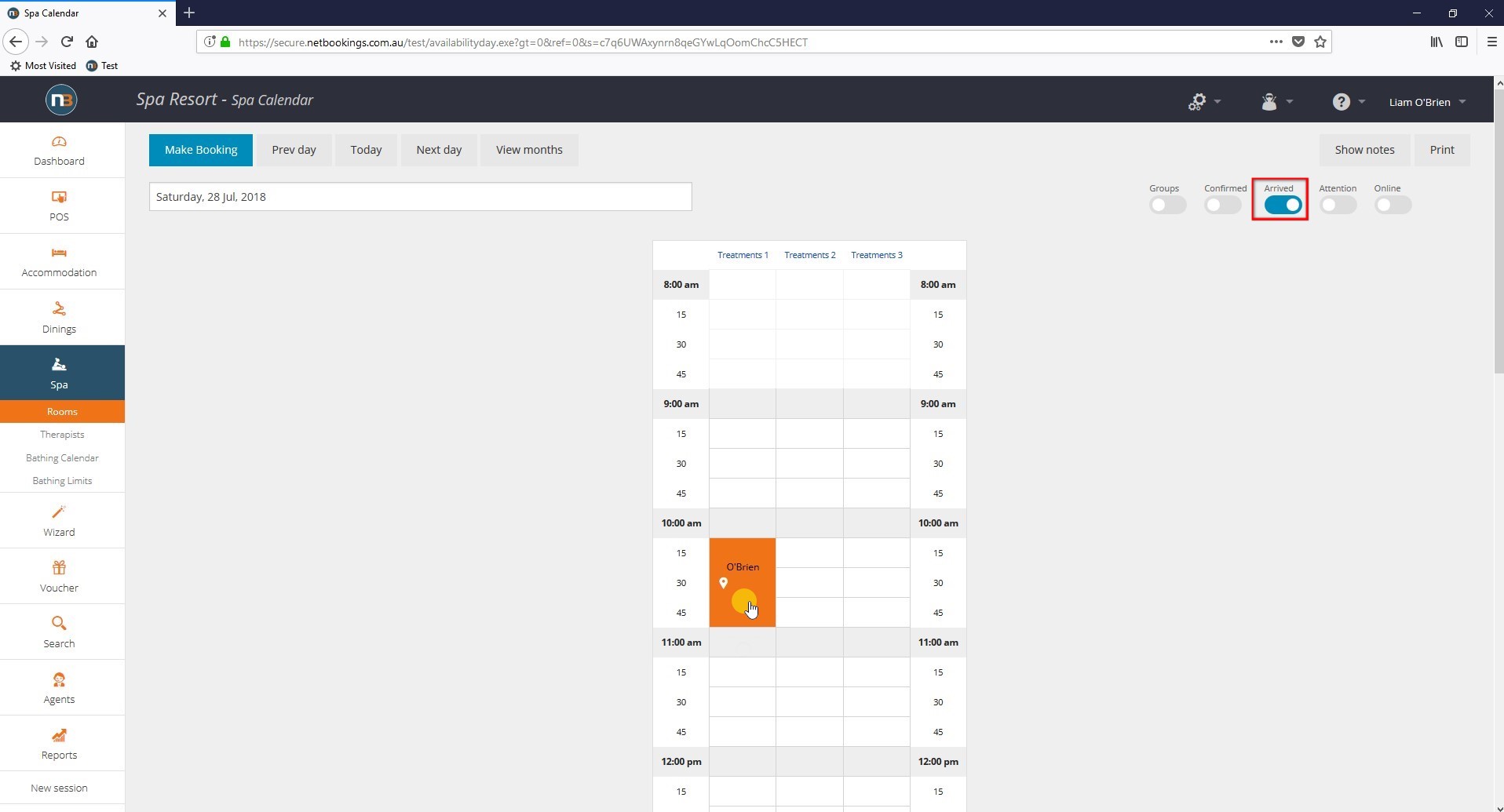 View arrived bookings from your the 'Rooms' menu by clicking the 'Arrived' switch (indicated by the red box in the image).