Setting arrival statuses allows you to easily view which guests have arrived from your tours calendar.
Click 'Tours'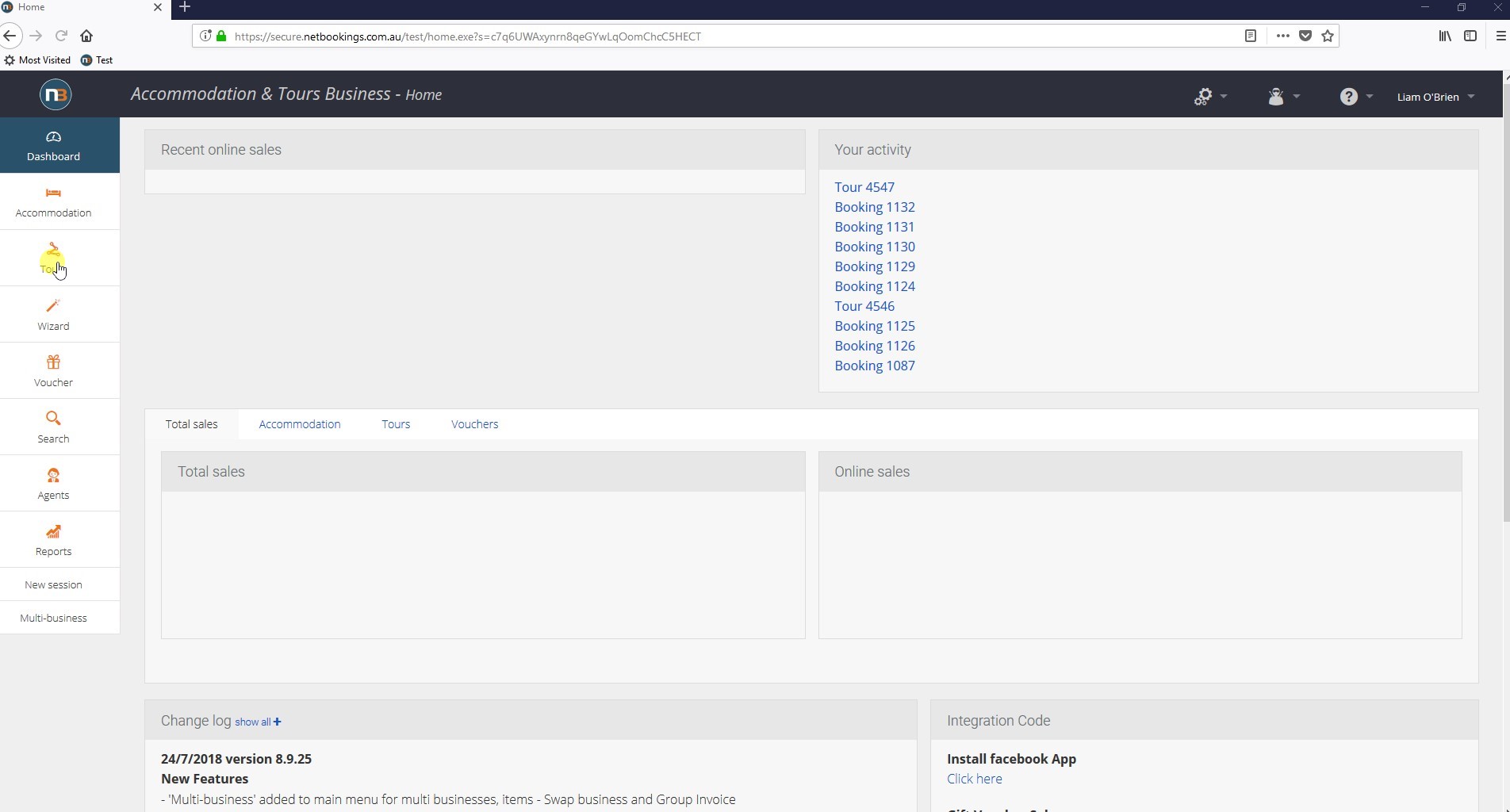 Select 'Tours' from the main menu.
Select a Tour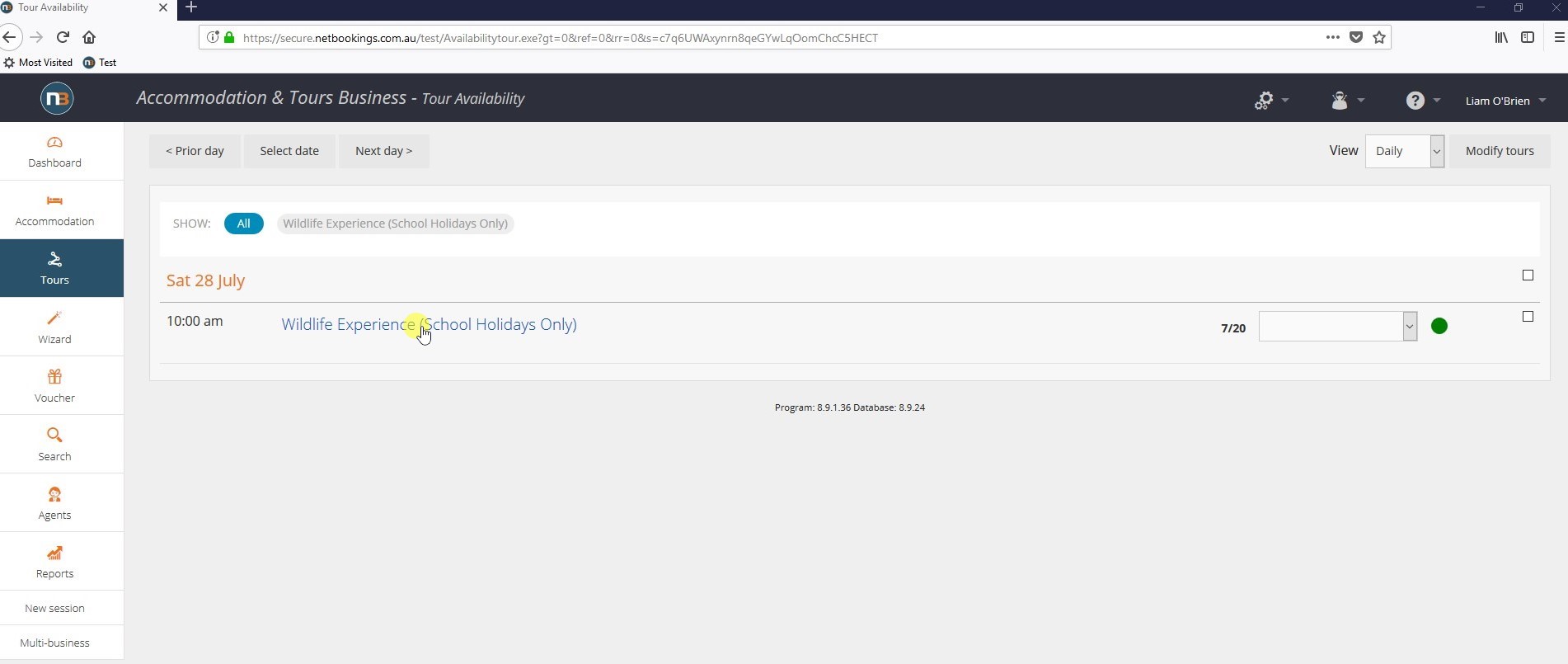 Select an Arrival Status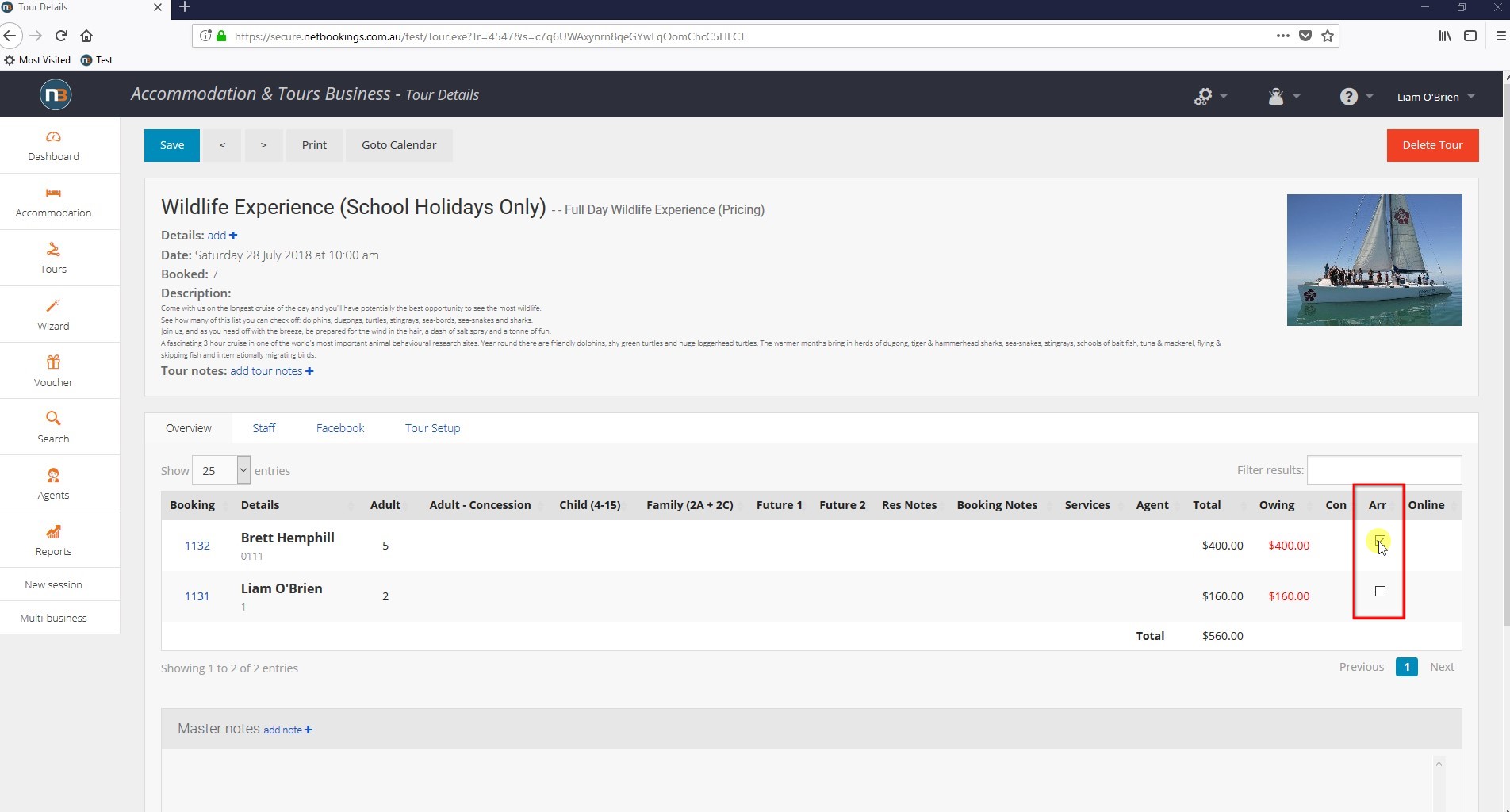 Ticking the box next to the booking (red box) will indicate that the guest/s for that booking have arrived.
Click 'Save'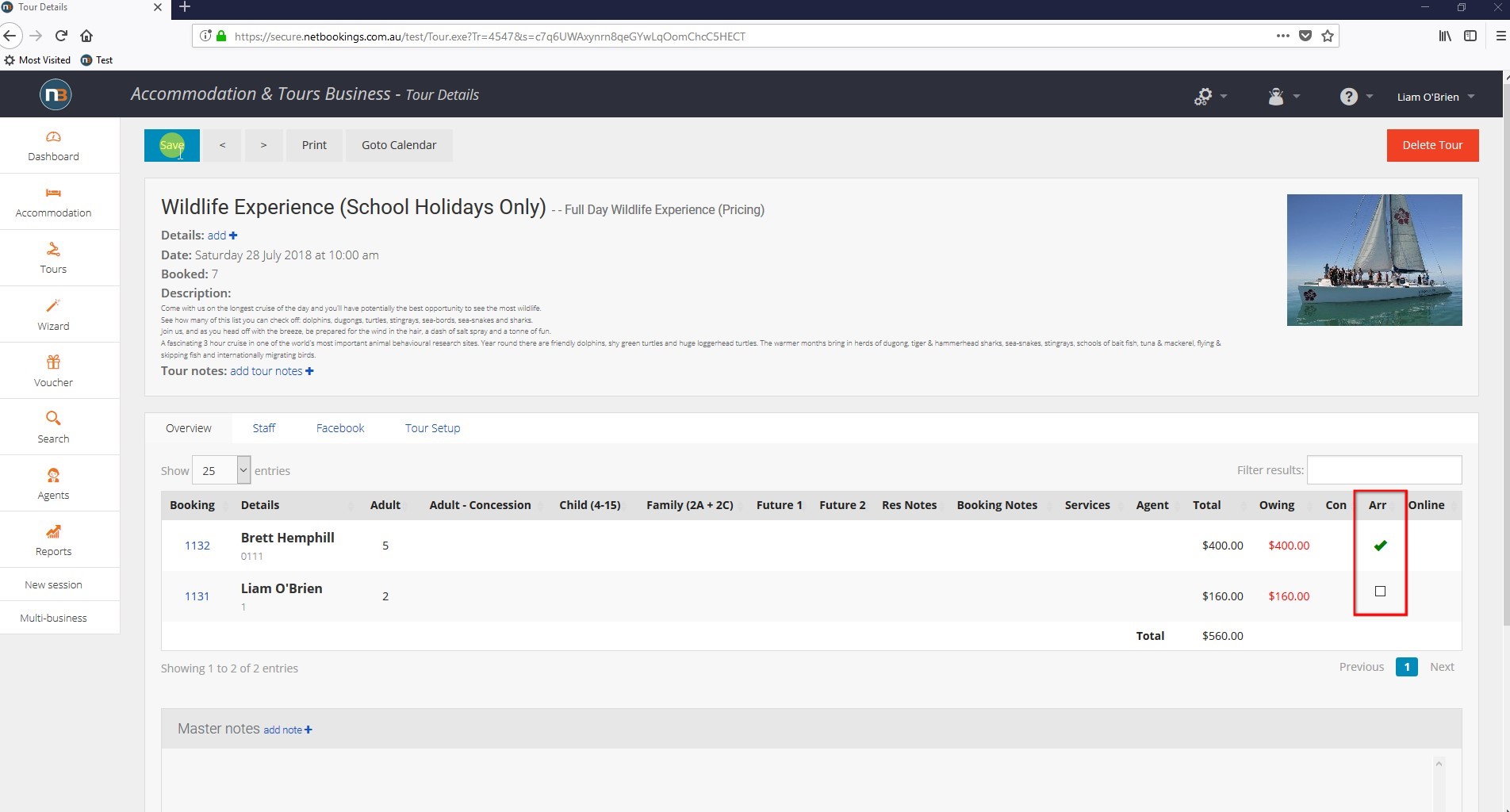 After saving your changes, the arrived bookings will now have a green tick appear (red box).