Netbookings provides a way for staff to mark a booking in the backend so that they can be differentiated at a glance from the booking calendar.
For example, you might want to mark bookings that require wheelchair assistance so that staff can easily view when they are arriving.
View the Booking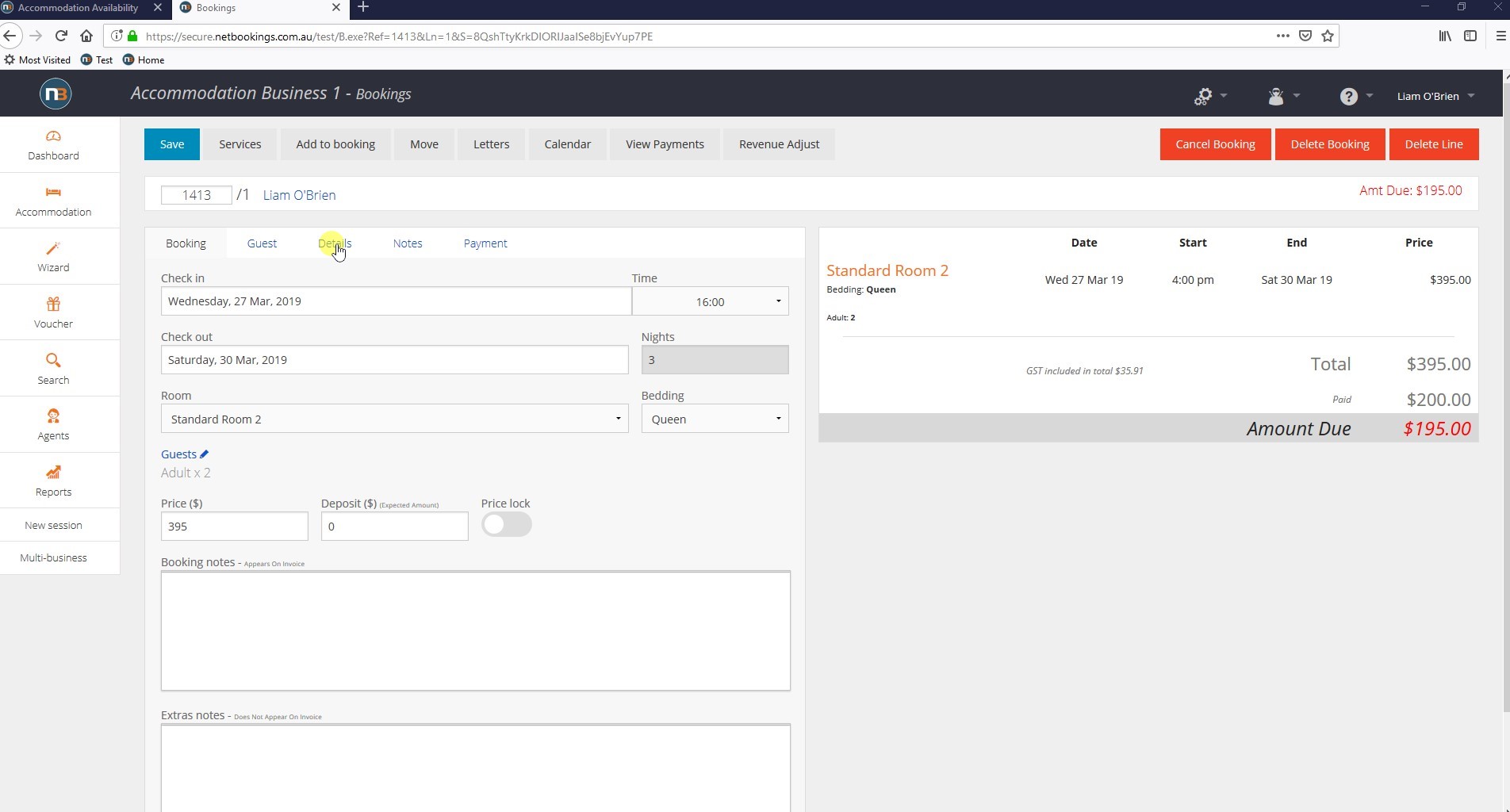 Navigate to the booking that you would like to flag for staff attention.
Click 'Details'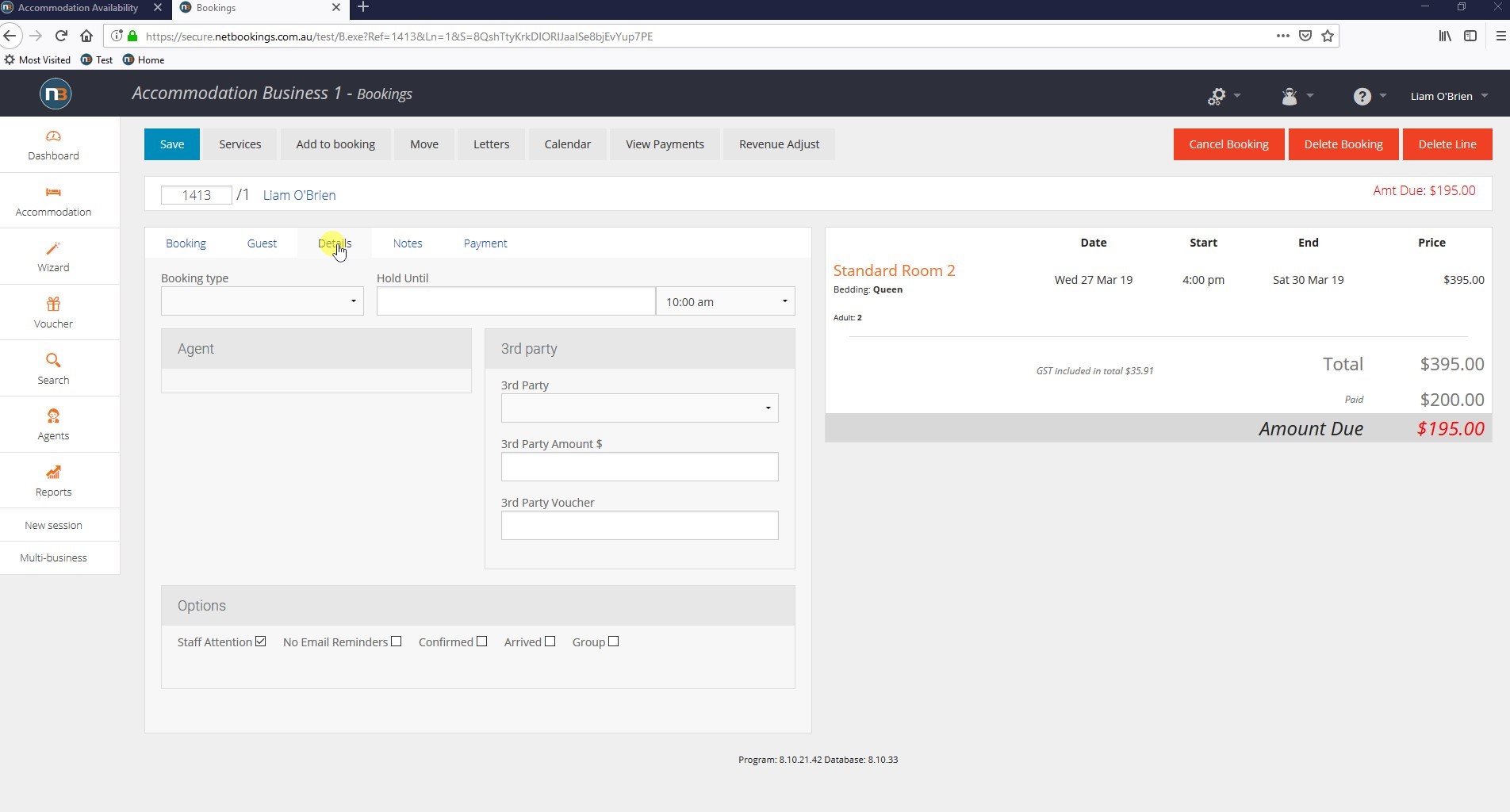 Click on the 'Details' tab.
Click 'Staff Attention' Checkbox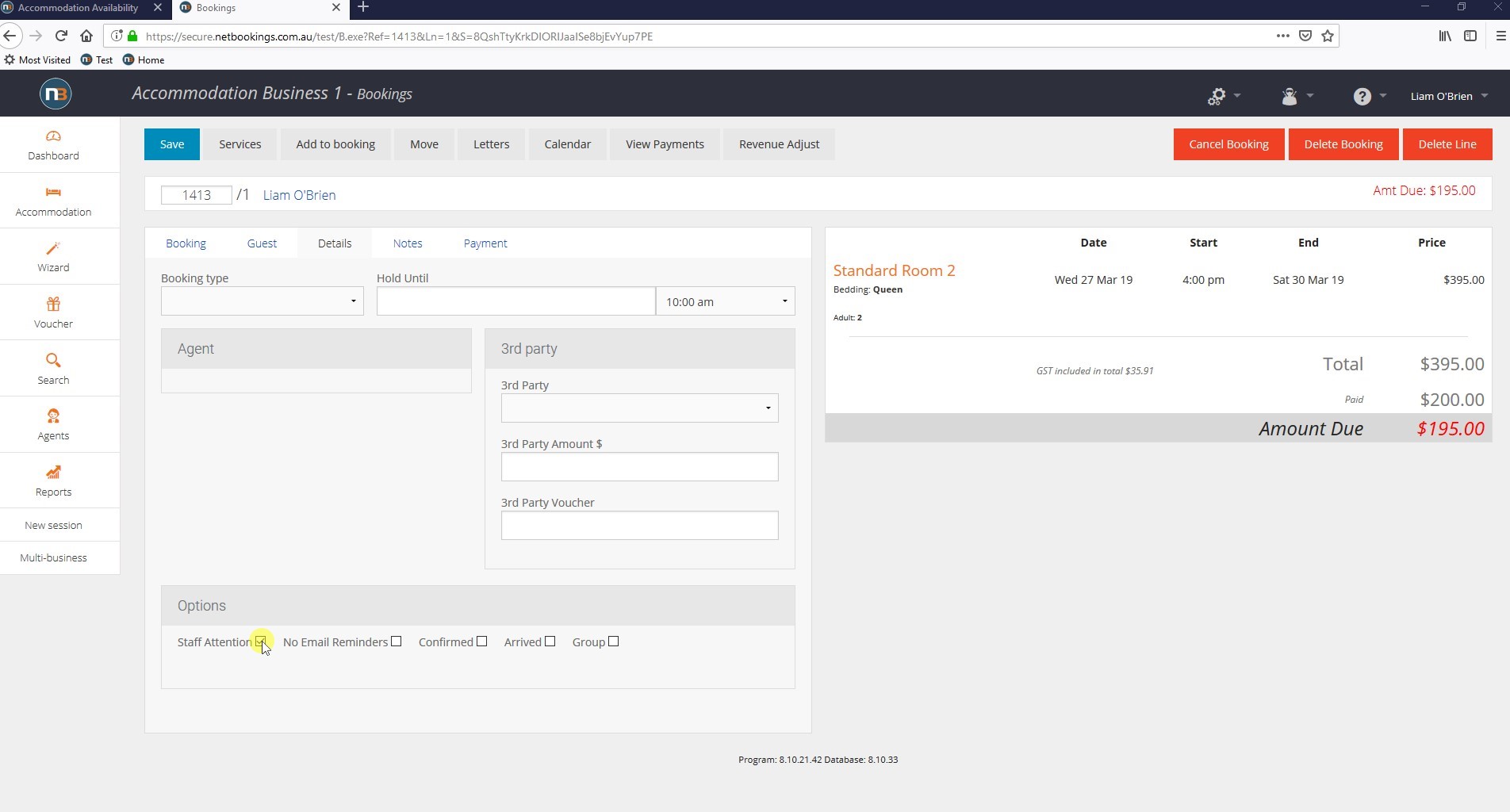 Check the checkbox labelled 'Staff Attention' under the 'Options' section.
Click 'Save'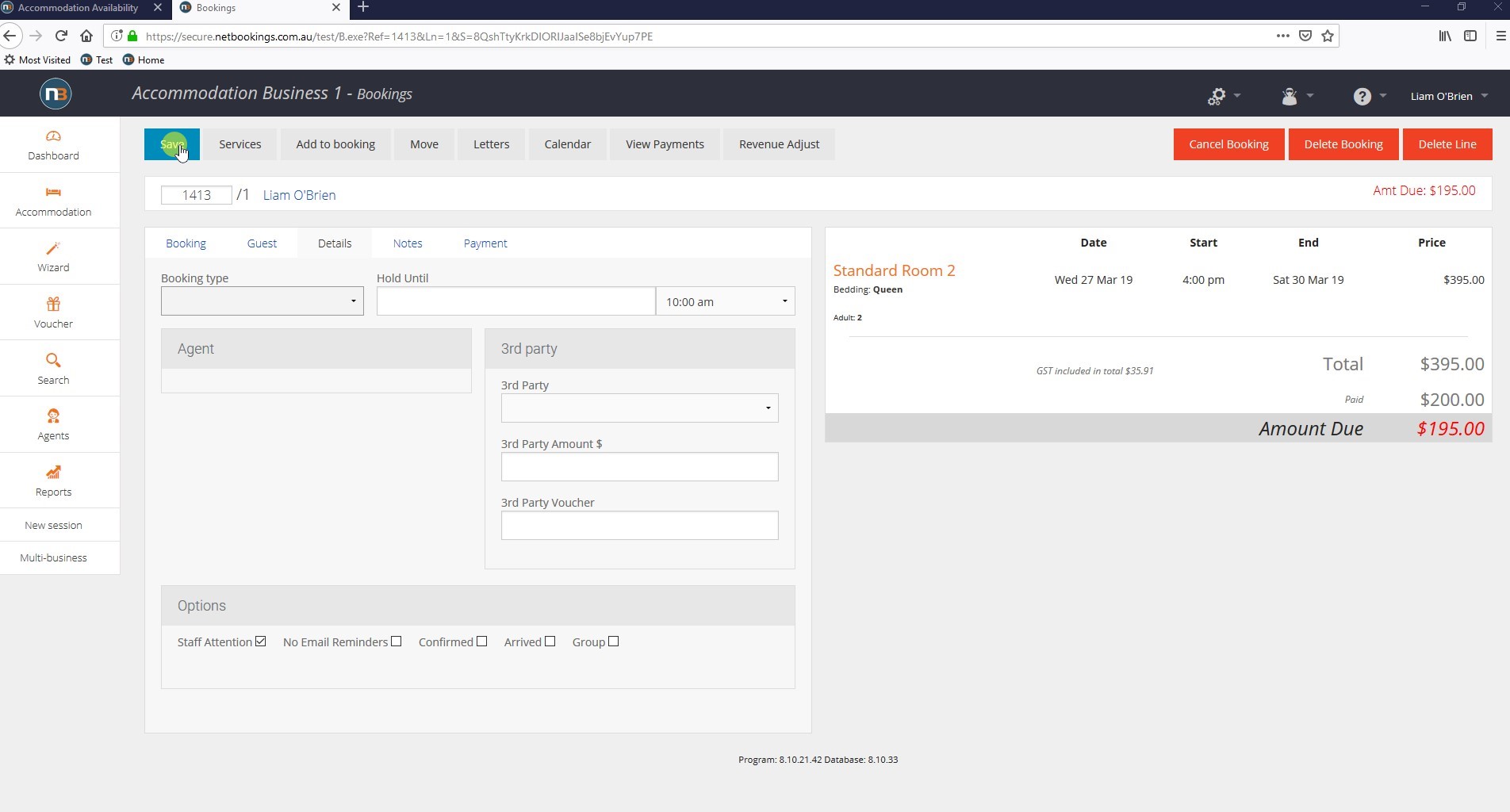 Navigate to Booking Calendar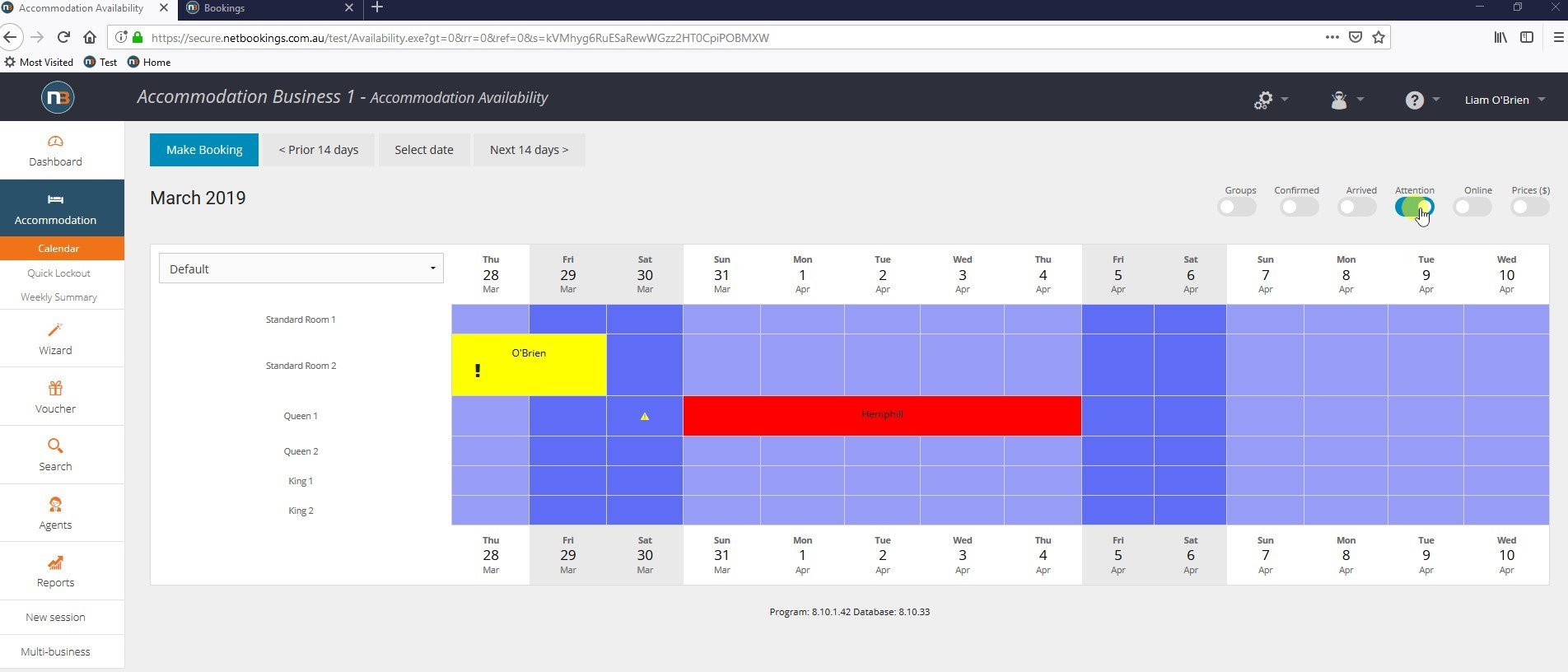 On your booking calendar, activate the 'Attention' slider to view which bookings have been flagged. They will appear with a large, bold '!' under the booking name.