A tariff is a way for businesses to assign pricing on a day-to-day basis.
Note: The K.I.S.S. principle applies here. The fewer the tariffs, the easier it is to use Netbookings. New tariffs should only be made when initially setting up the business, or when you intend on having an automatic price change on a particular date.
Click 'Tariff Setup'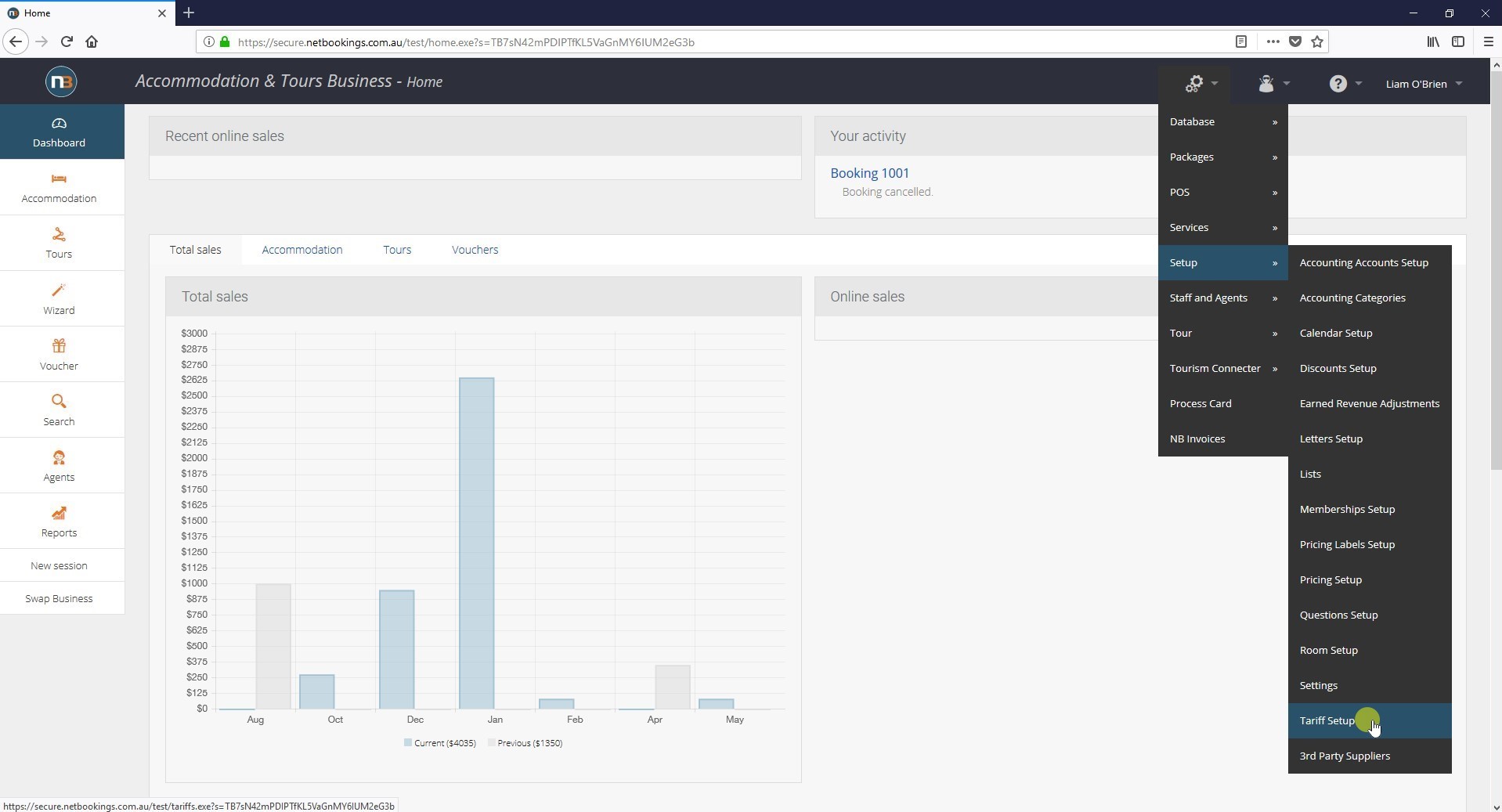 Navigate to System > Setup > Tariff Setup.
Click 'New'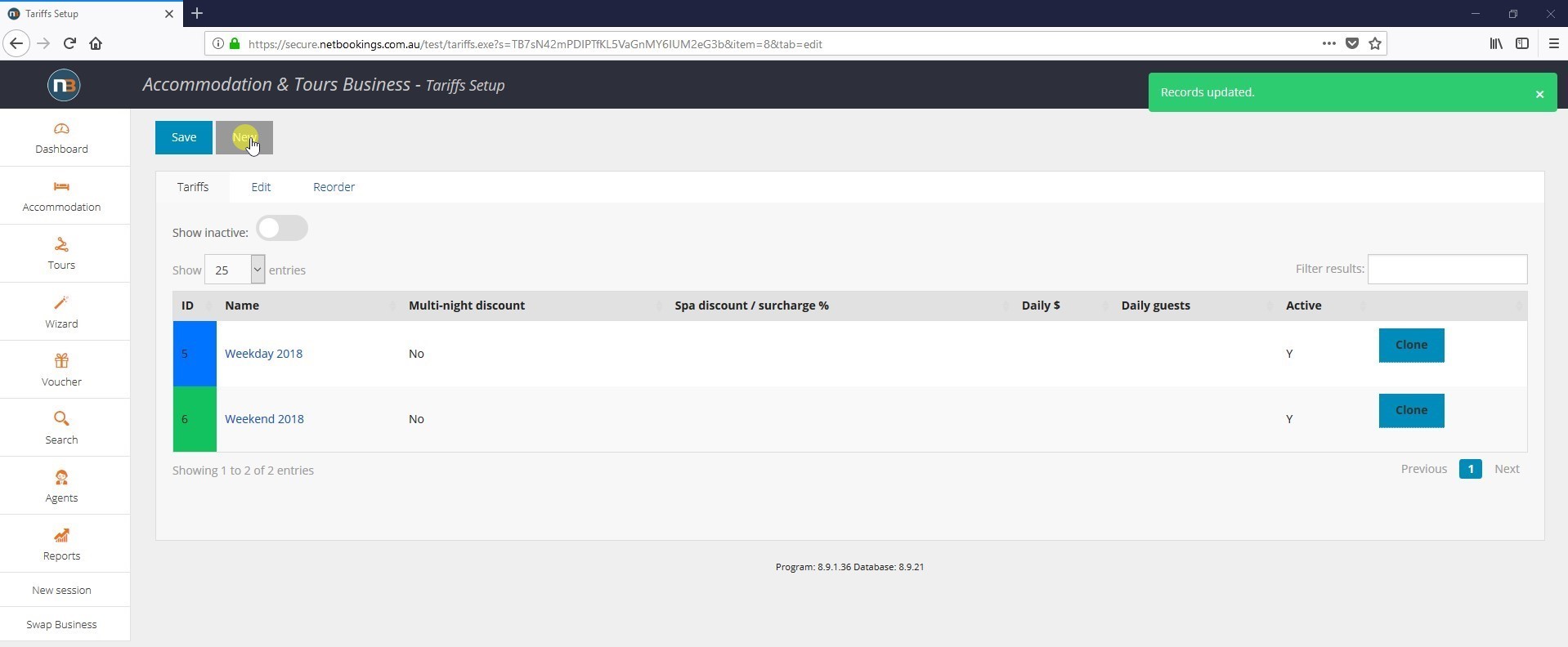 Click 'New' to create a new tariff.
Customise Your Tariff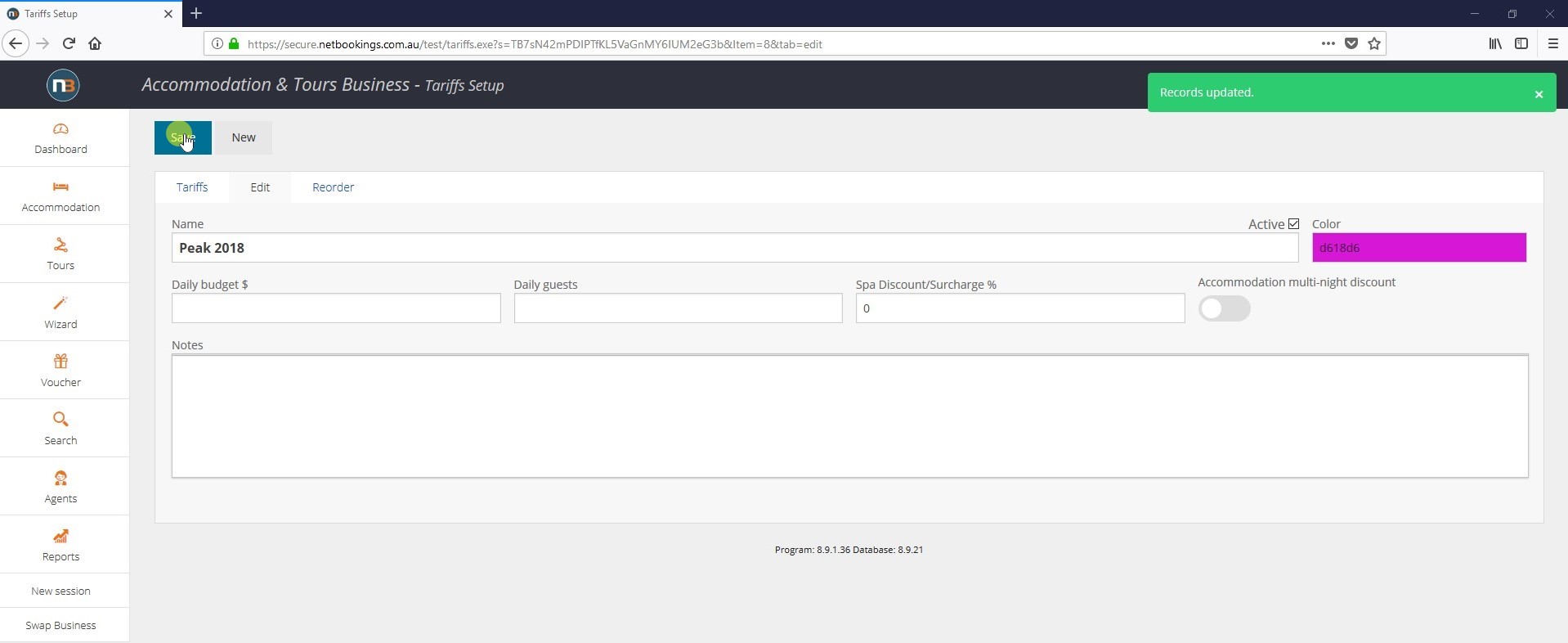 Make sure the 'Active' box is ticked, make all desired changes, then click the 'Save' button.
Click 'Tariffs'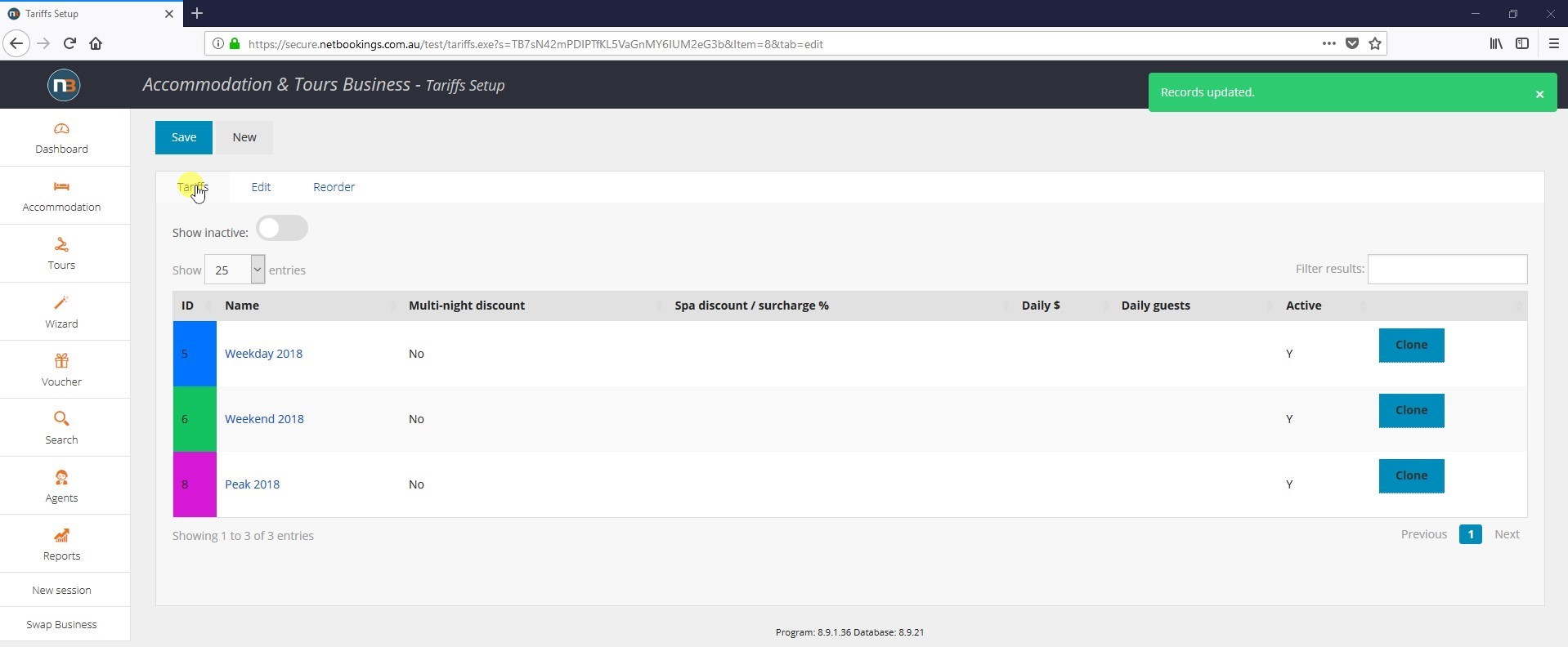 Click on 'Tariffs' to view your tariffs.