To view details about a purchased ticket (or to refund the ticket), navigate to Ticket Maintenance.
Navigate to Ticket Maintenance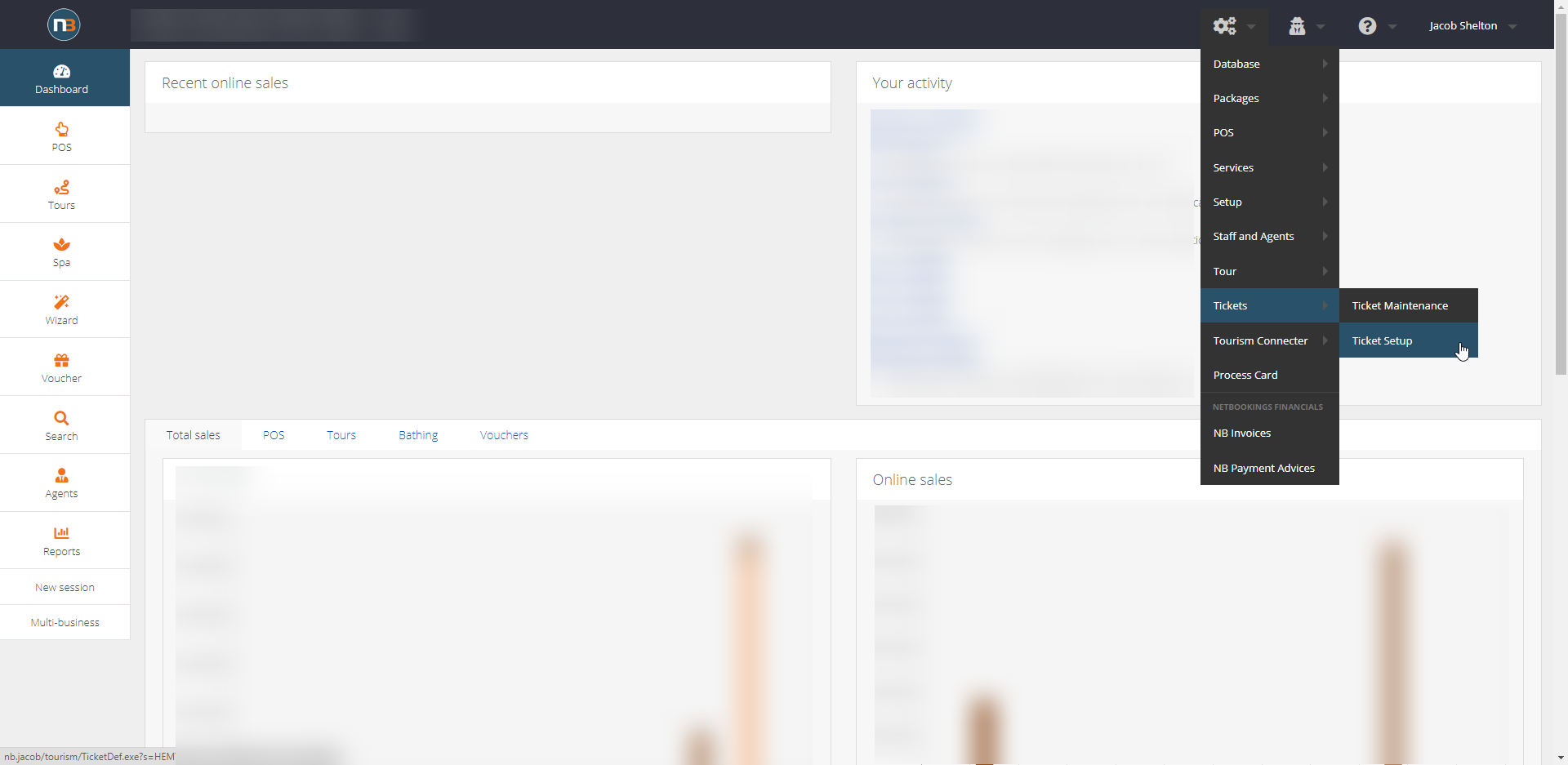 Ticket Maintenance can be found under System > Tickets > Ticket Setup.
Viewing ticket details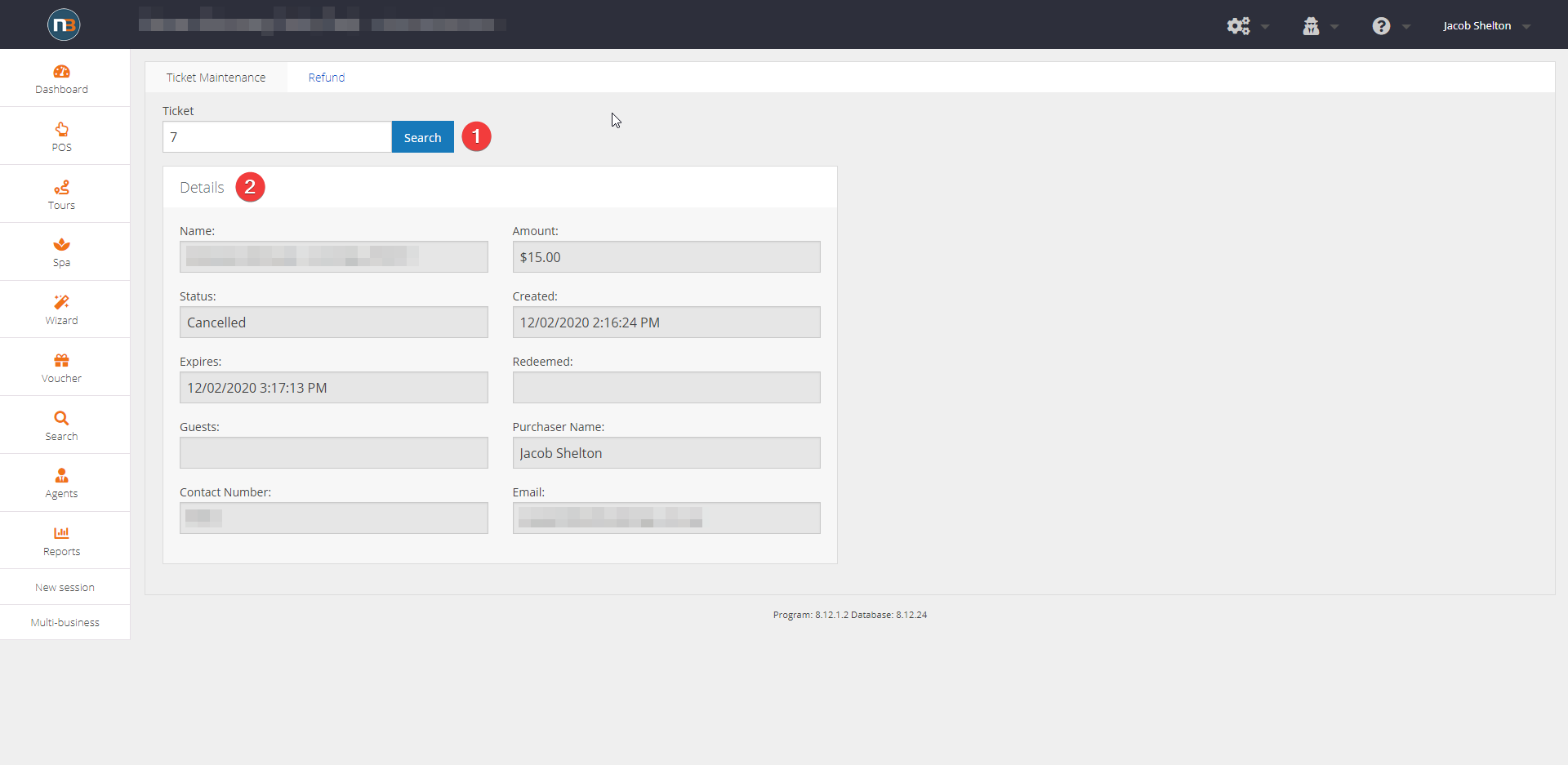 To view the details of a ticket, enter in the ticket number in the top search bar and then search.
Under the search bar, details will now appear, such as purchaser name, value of ticket, contact details, redeemed status, and other details.
Refunding a ticket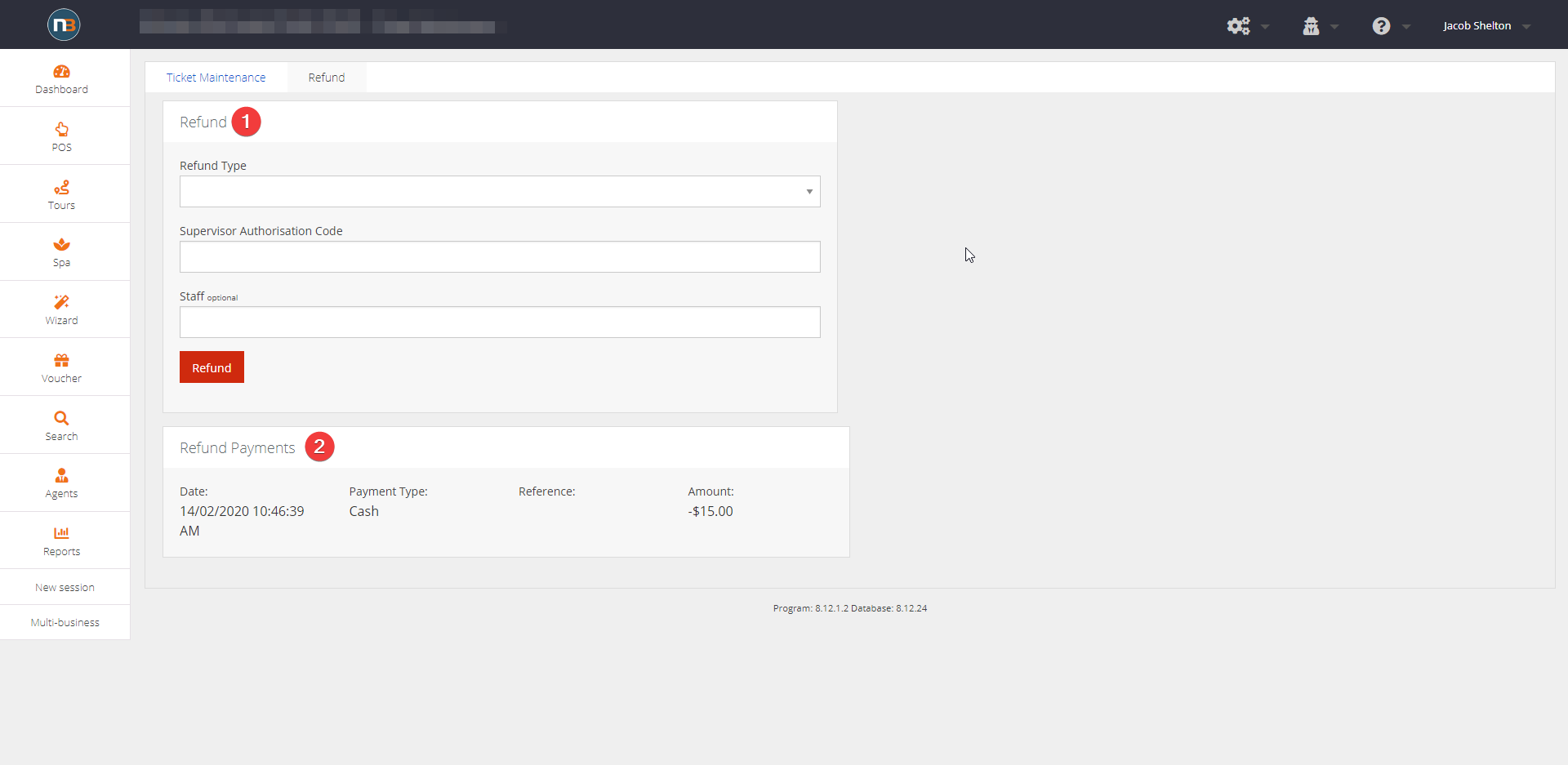 To refund a ticket, change to the 'Refund' tab at the top of the screen.
From here, enter in the refund type, the supervisor authorisation code, and which staff member is issuing the refund.
Once refunded, details of any refunds will display below under 'Refund Payments'.