Netbookings allows businesses to create waivers that can be attached to tours. Waivers are typically used for legal indemnity and/or medical suitability, but can be adapted many situations.
These waivers can be easily viewed by staff through the Netbookings back-end, meaning that you can see which guests have filled out their waivers. The email confirmation gives guests the option to also fill out their waiver during the online booking process. This option is a staff favourite, as it saves them time and effort!
Waivers may not be enabled for your business. To enable waivers, see Enabling Waivers.
To learn more about creating new waivers, see Waiver Templates.
Completing Waivers
At the end of a checkout, the user will be asked if they wish to fill out their waiver to save time. This is not a mandatory part of the booking.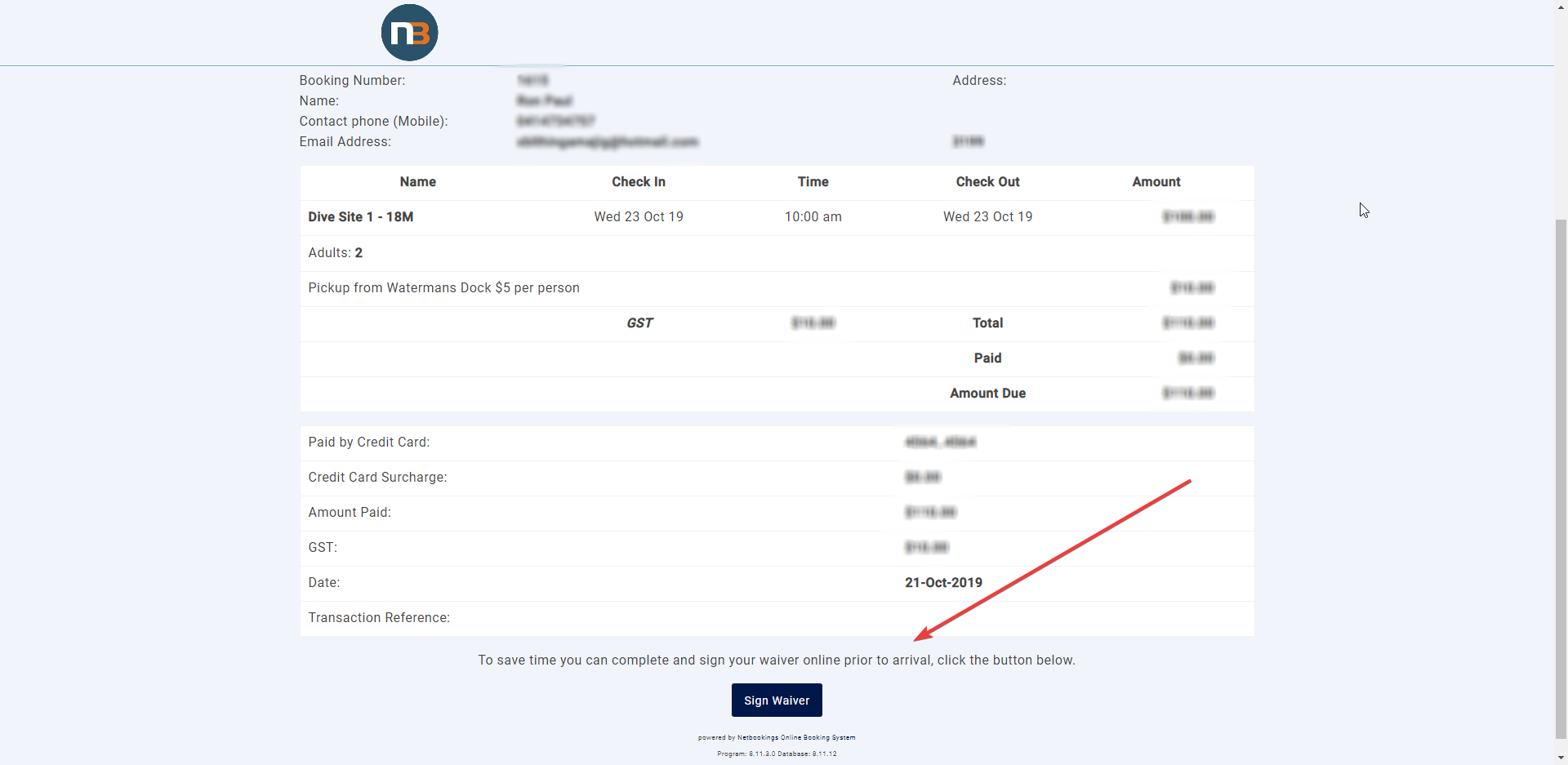 View 'Waivers'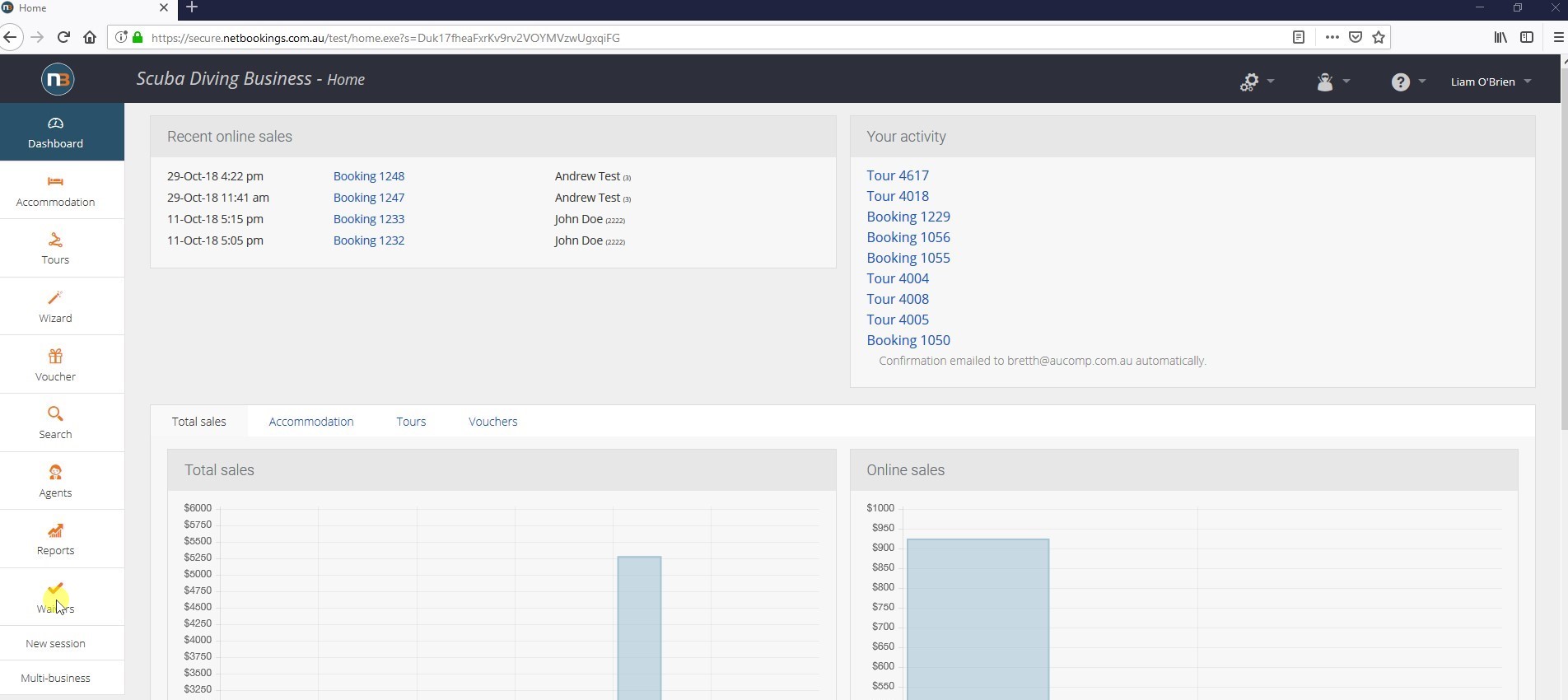 Navigate to Main Menu > Waivers.
Select a Date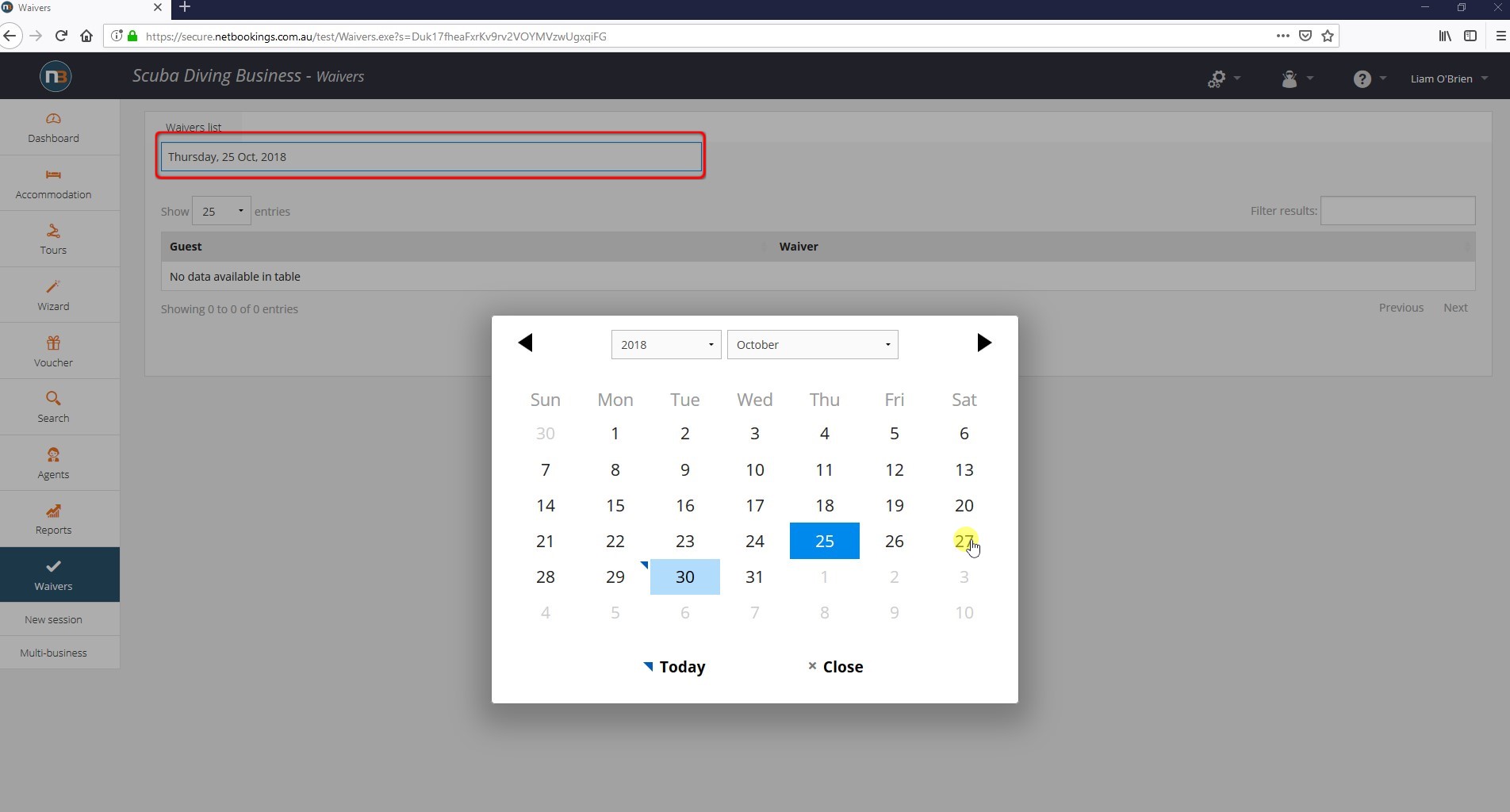 Select a date from the calendar by clicking on the date displayed in the top left corner (indicated by the red box in the image).
Managing Sent/Received Waivers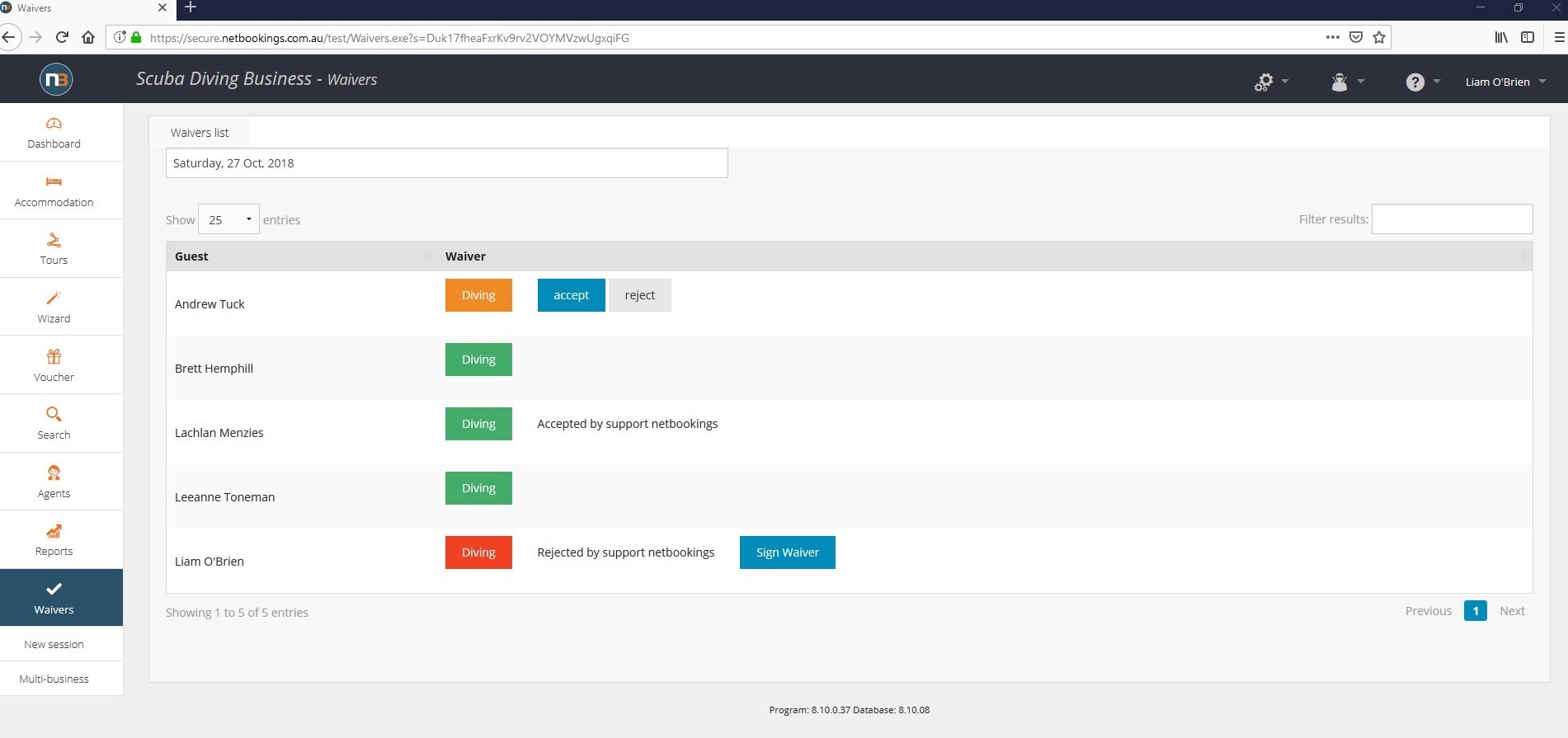 From this menu, you can view your guests' waivers. Waivers can be signed and staff may accept or reject waivers from this menu.
To view a waiver, click on the coloured button indicating the waiver's status.