Bedding types is an option that allows guests to choose the type of bedding that they would like in their room during the online booking process.
Some examples might be:
2 Queen, 1 Queen
2 Single, 4 Singles
To use bedding types you must first add the types of bedding you have available to the 'Bedding Types' list. To do this, refer to Lists.
Click 'Pricing Setup'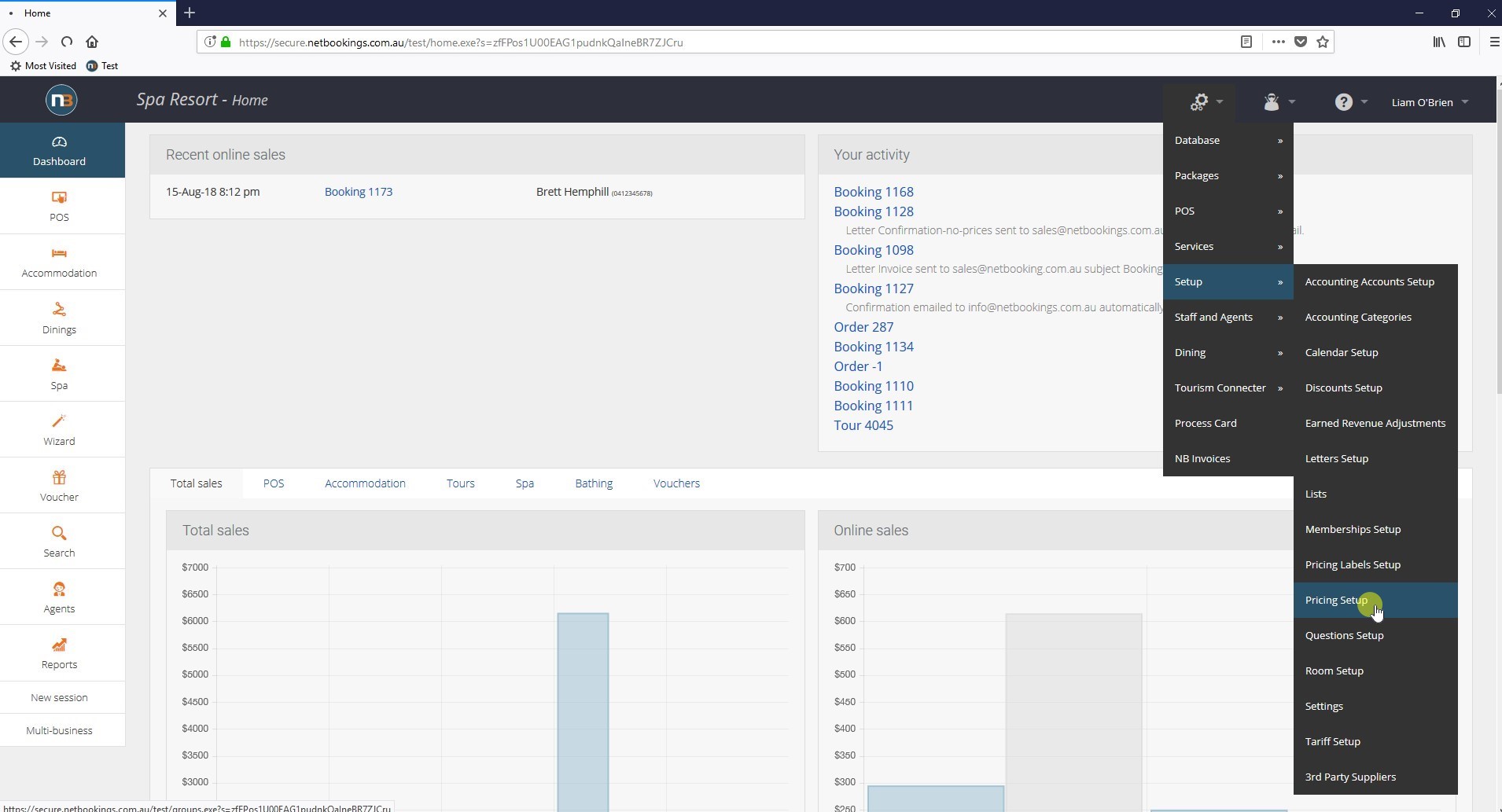 Navigate to System > Setup > Pricing Setup
Select a Pricing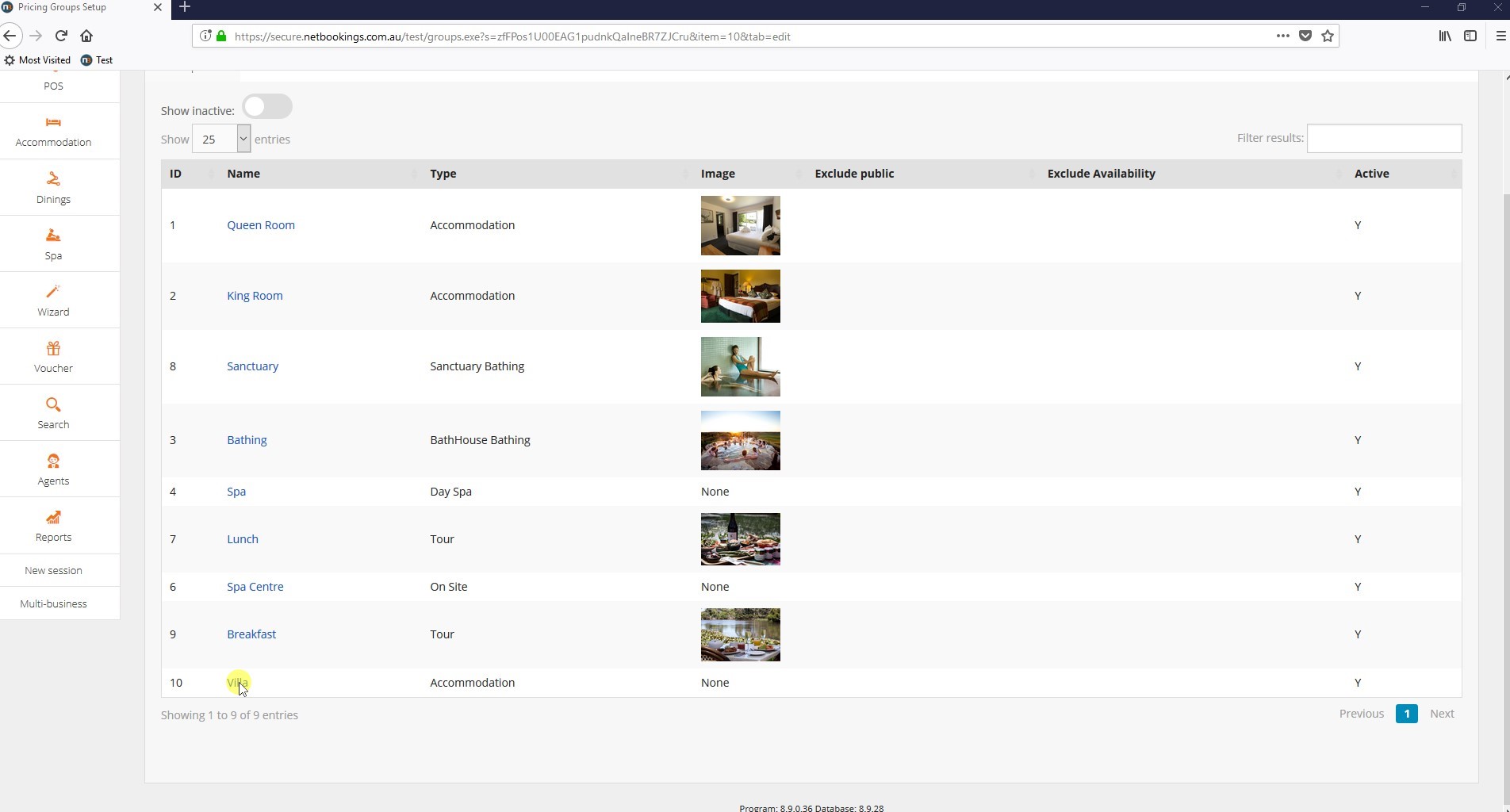 Select the pricing that you would like to add the bedding type to.
Select your Bedding Options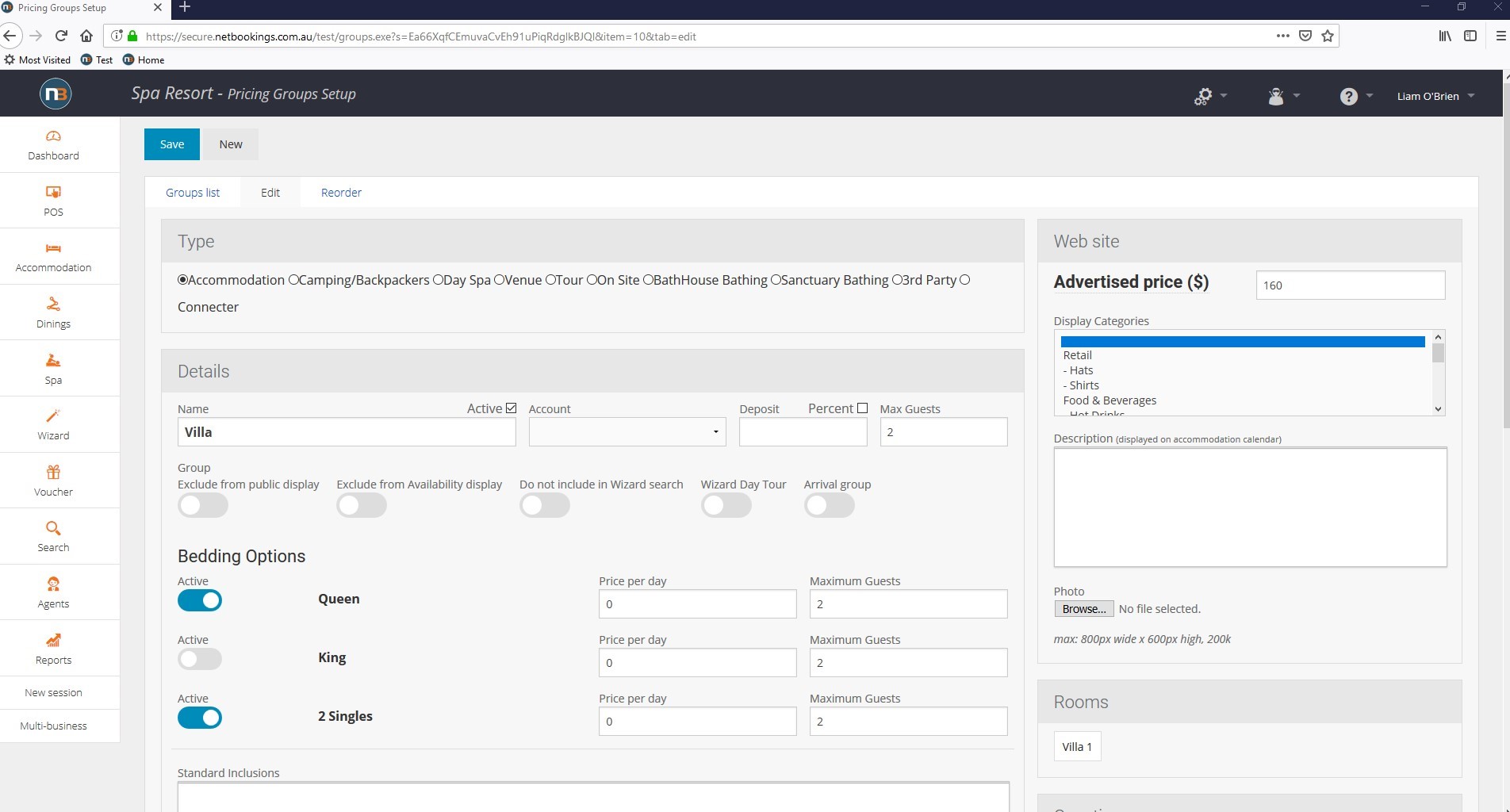 Select the bedding options that you would like to be available in rooms of this pricing.
If there are no options appearing in the 'Bedding Options' section, you may need to add them to the list. Read more here. Netbookings allows business to have surcharges associated with each bedding type. For example, this may be useful if you need to charge more due to the usage of more linen with that bedding type.
Note: Hold down 'Ctrl' to select multiple options.
Click 'Save'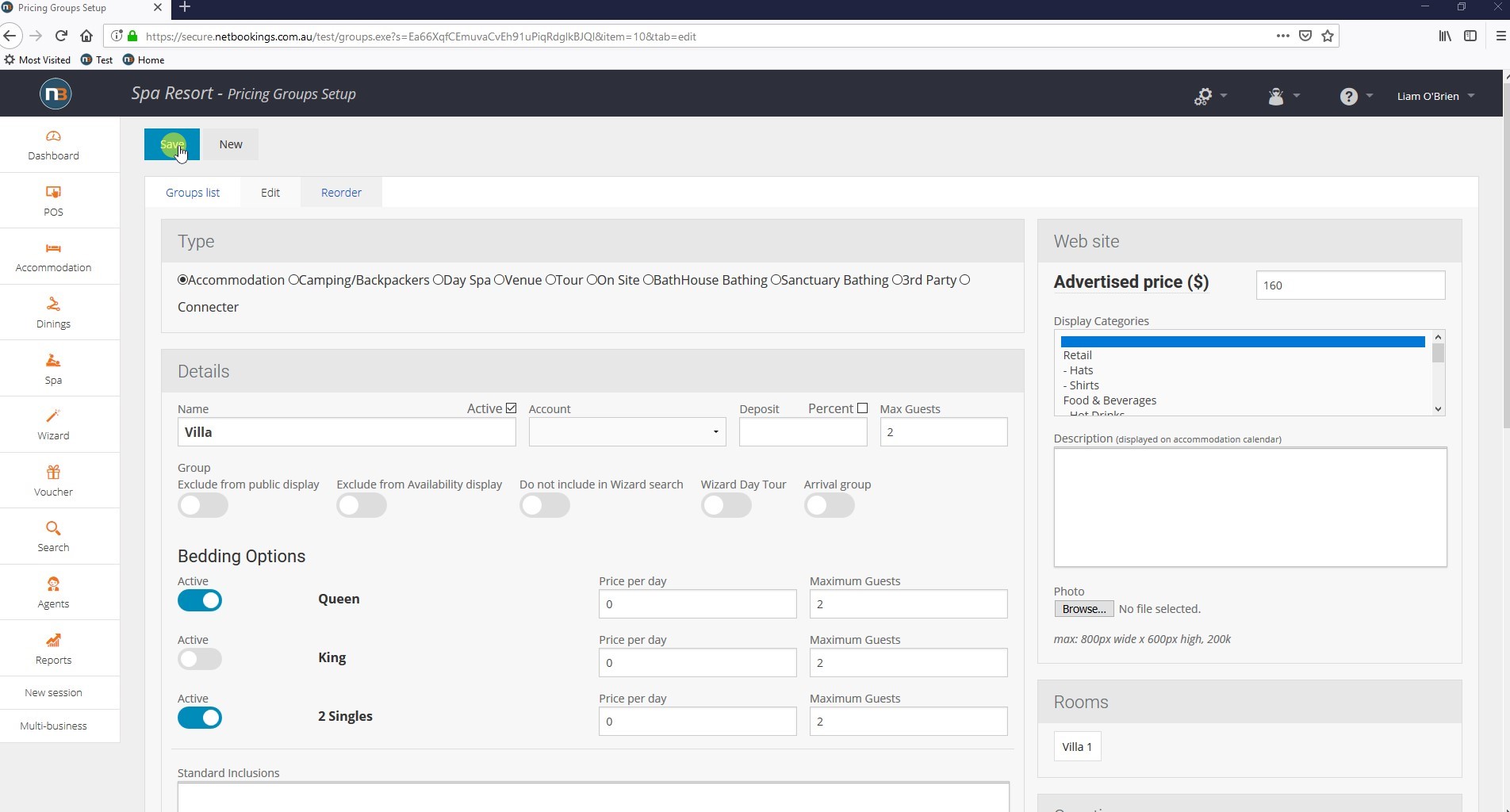 Example:
Your bedding types will appear in the 'Details' section of the online booking process.