Netbookings allow businesses to setup gift pickup locations. Vouchers can be purchased online and then picked up from locations that are set in the Netbookings backend.
For example, if you had a stall in Federation Square, guests could purchase a voucher online and then pick it up from your stall.
Voucher pickup locations are set in the 'Staff Locations' list. Click here to learn about editing lists.
Click 'Settings'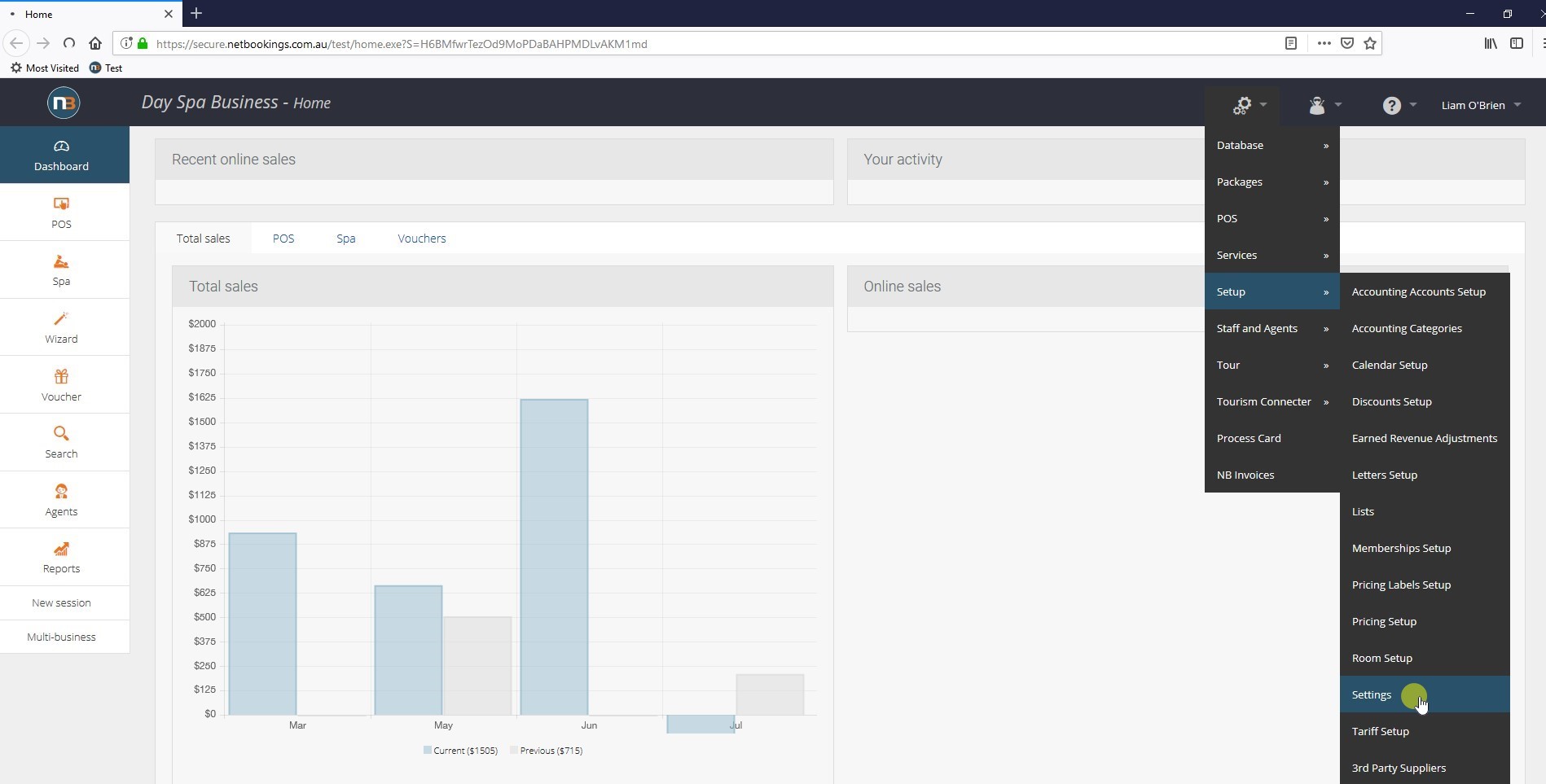 Navigate to System > Setup > Settings.
Click 'Shipping'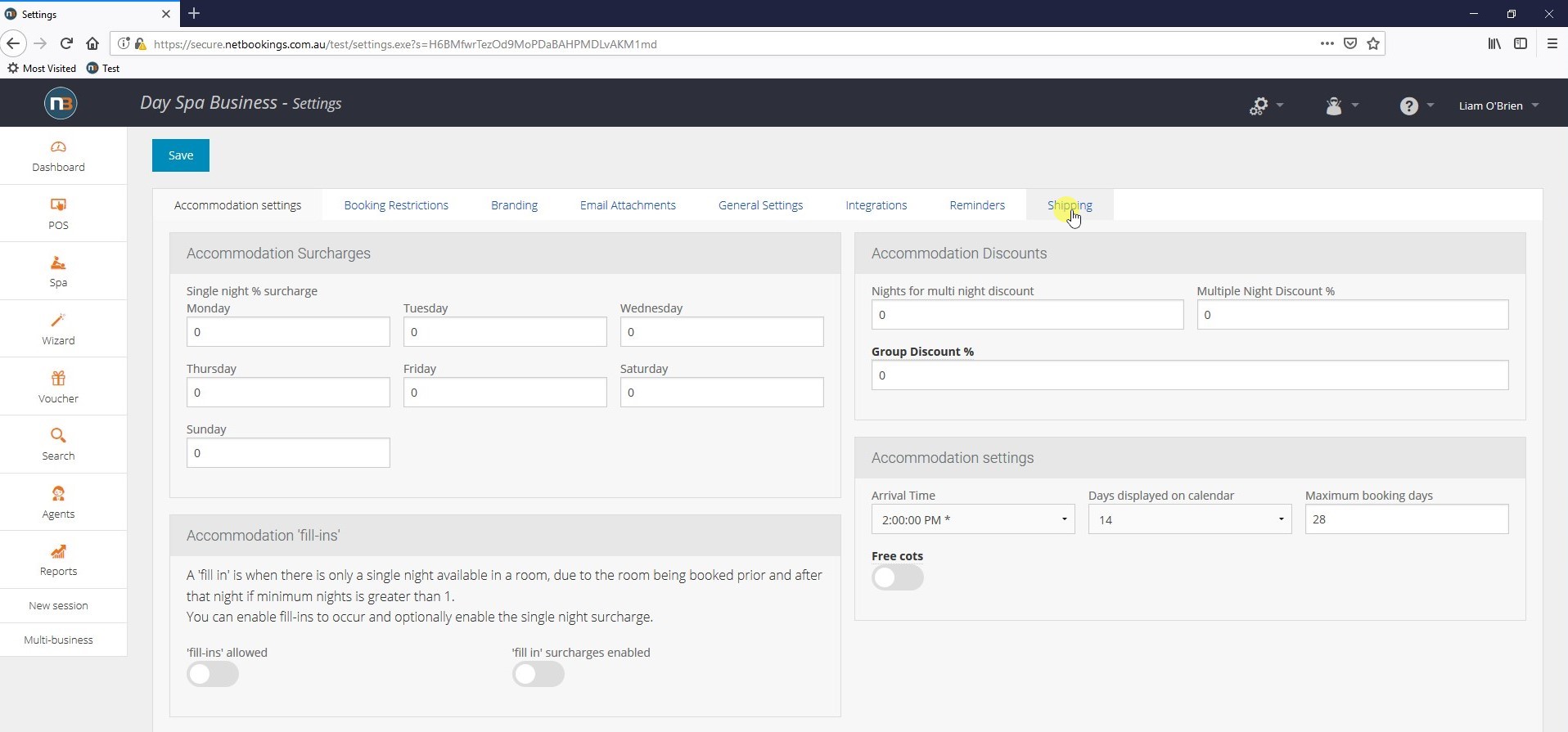 Select the 'Shipping' tab.
Activate Pickup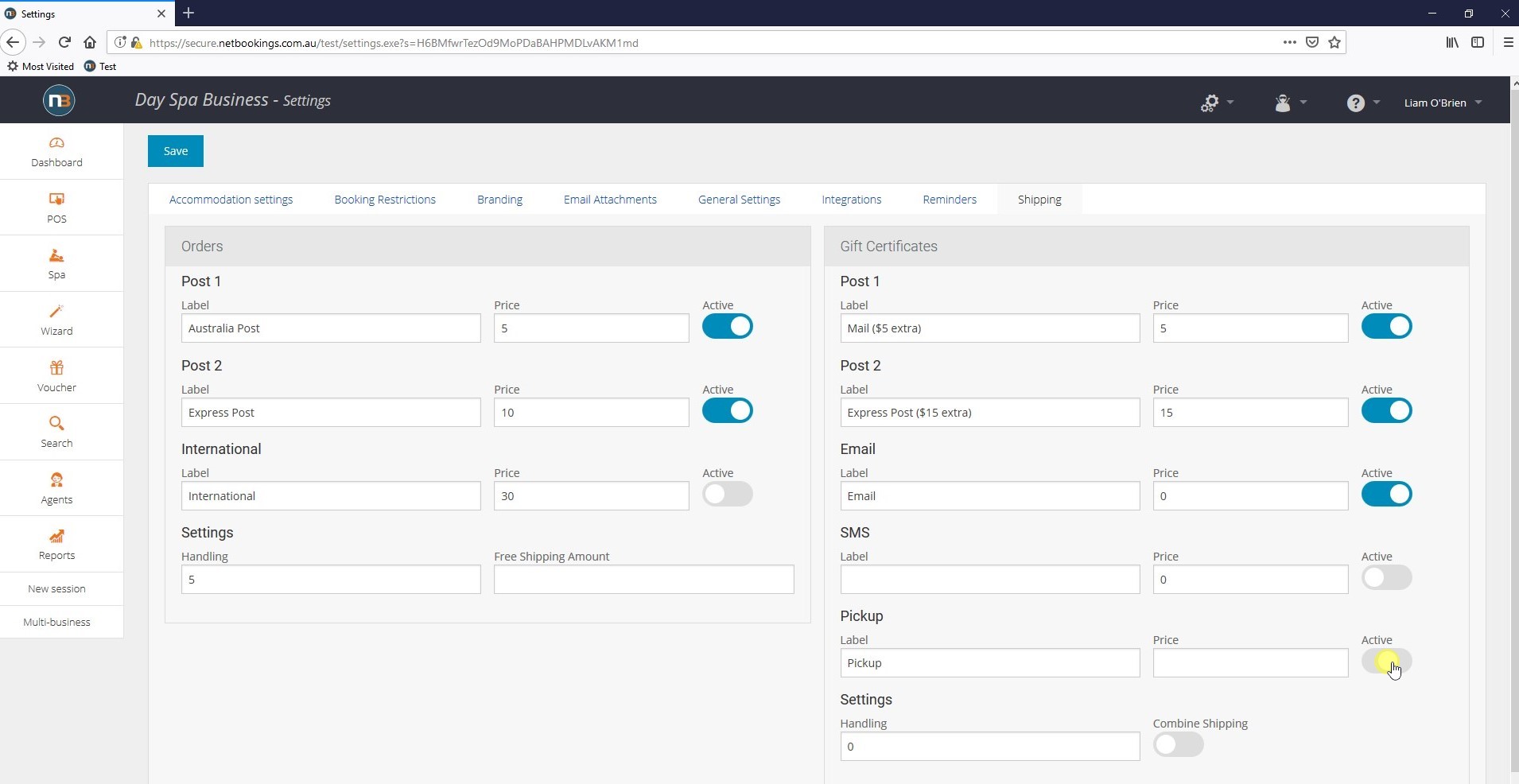 Under the gift certificate section of shipping, activate 'Pickup'. Then enter a name into the label. In this case, 'Pickup' has been entered as the label.
Select Staff Locations with Gift Pickup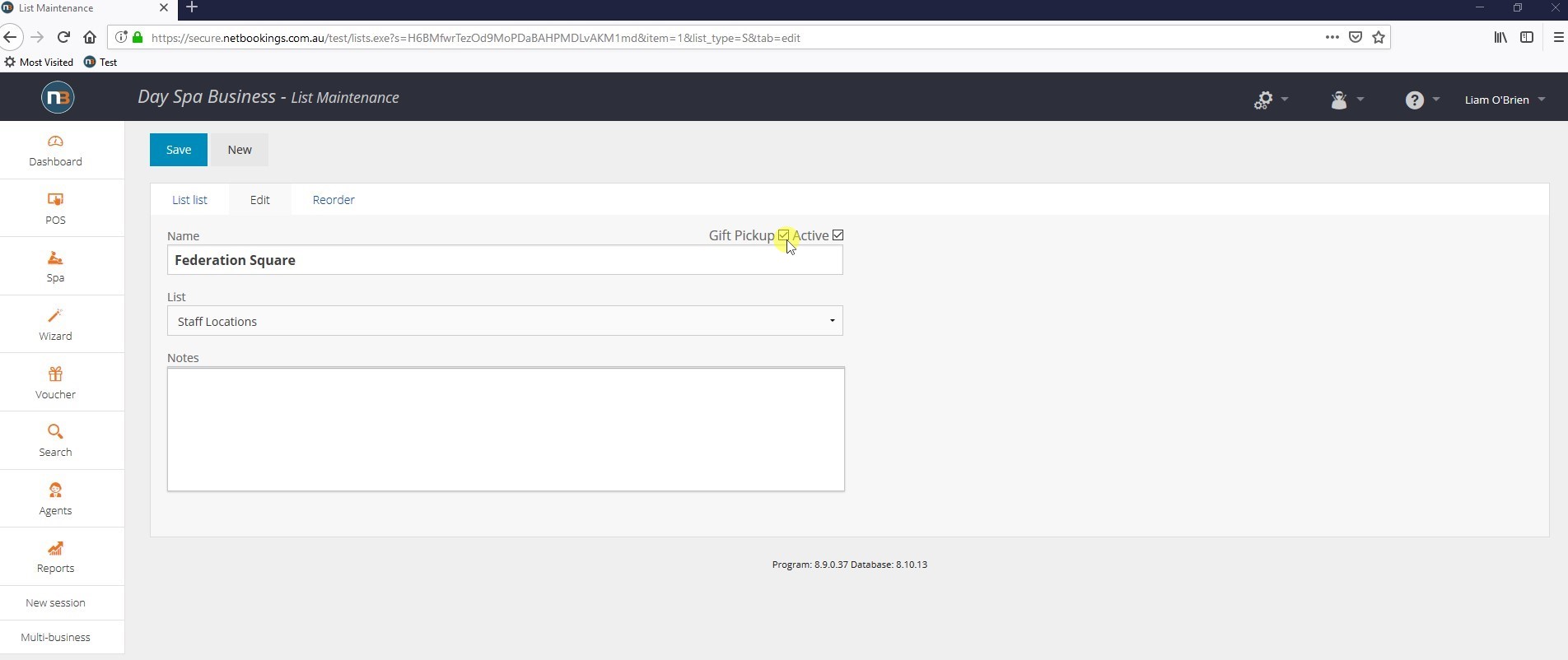 You must activate 'Gift Pickup' on the staff locations in lists.Select your desired location/s then click the checkbox to make it a gift pickup point.
Anything left in notes will be send to the guest in the confirmation email. This is useful for putting in an address, instructions etc.
Example: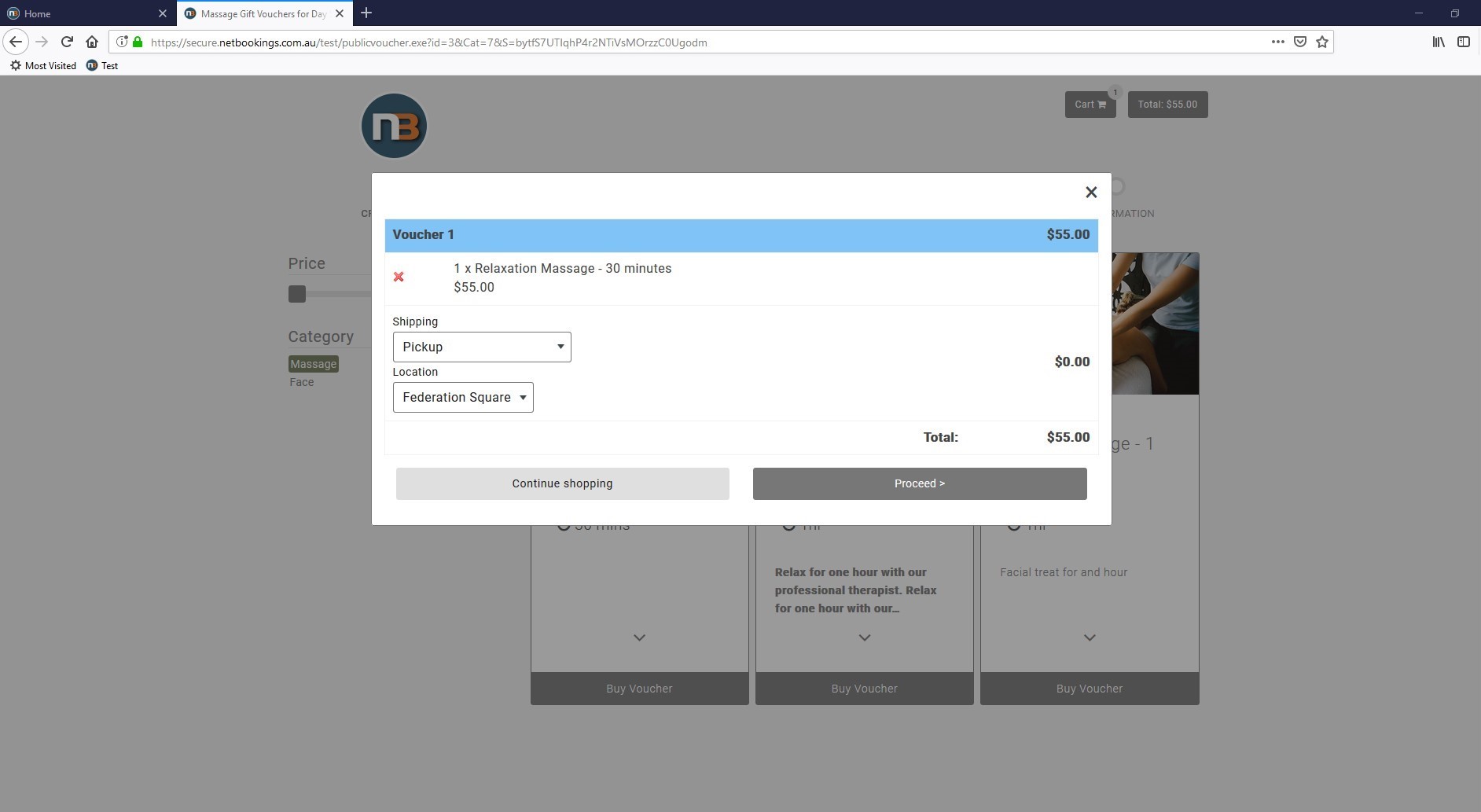 In this case, a voucher has been added to the cart and a shipping method of 'Pickup' has been selected.
A location of Federation Square has then been selected.