Netbookings help businesses to retain clientele by providing incentives through Memberships.
Memberships in Netbookings entitle the holder to benefits, such as a number of discounts, unlimited discounts, or discounts until the membership expires. For example, a membership might entitle a holder to 10 x 20% discounts.
Examples of the types of promotions that are possible through memberships could be:
2 for 1
10 Trips for the Price of 9
Unlimited Entry
20% of All Products
To learn more about discounts, click here.
Navigate to 'Memberships Setup'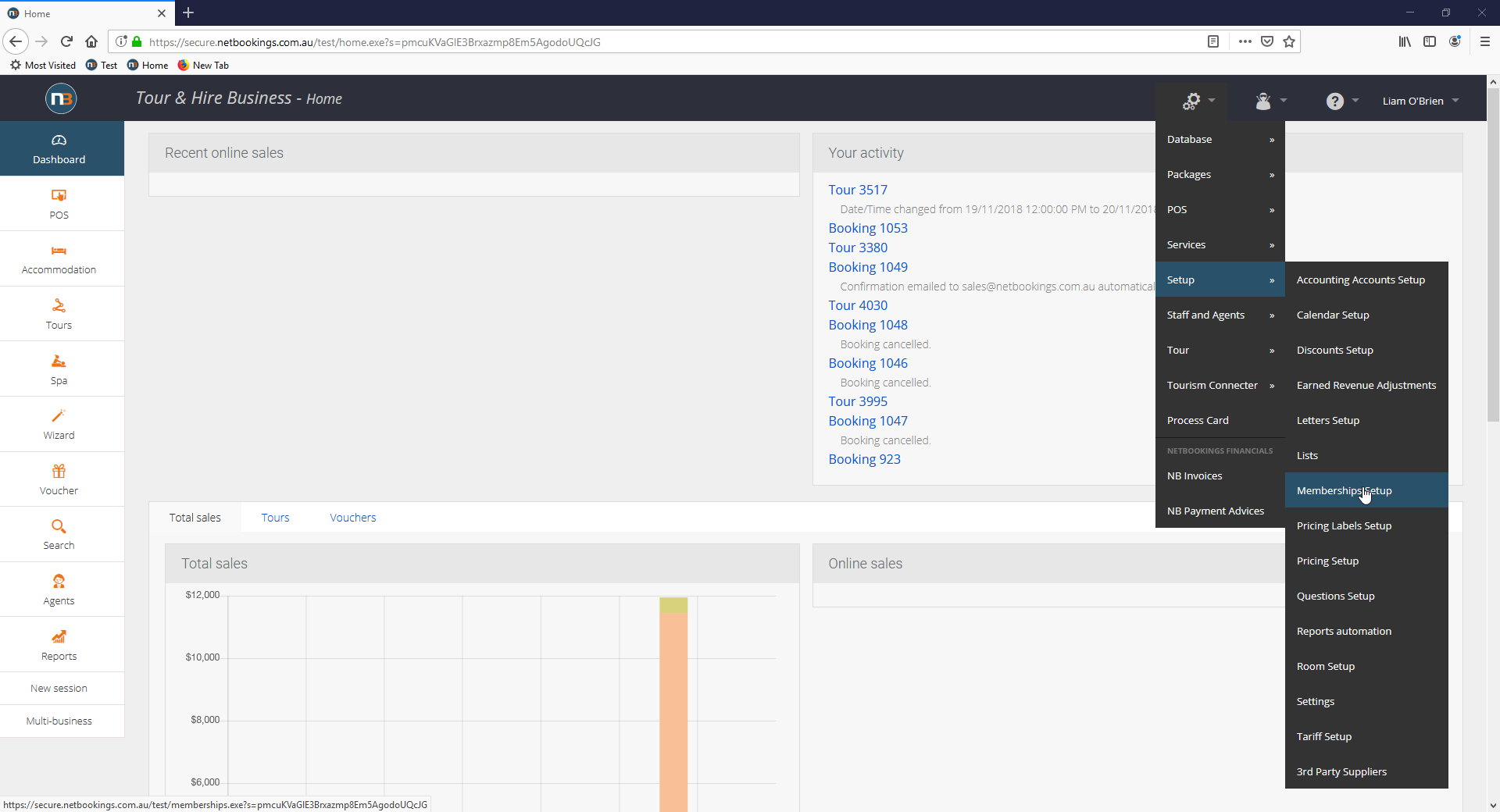 Firstly, we will create a membership. Navigate to System > Setup > Membership Setup.
Create New Membership
Create a new member by clicking 'new' in the top left corner.
Enter Membership Details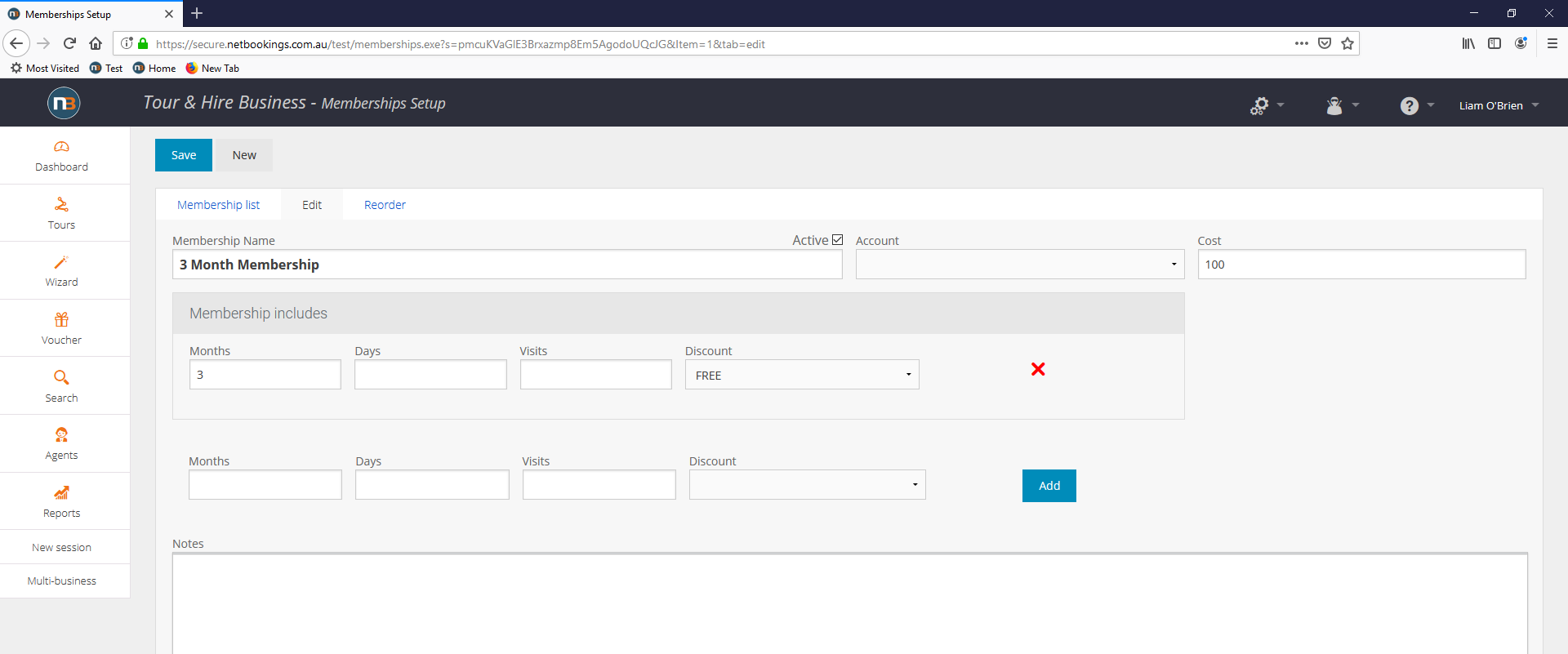 In this example, we have created a 3 month membership with a cost of $100. You might choose to make a membership with no duration restriction at all. In this case, you might call it "Basic", with its more expensive counterpart called "Premium".
To include something in the membership, you must first name the membership then click 'Save'. You will then be able to add discounts. It is important to understand that a membership is simply a discount (or discounts) that a guest who holds the membership is entitled to. Each discount may either be restricted by quantity or expiry duration.
Save Membership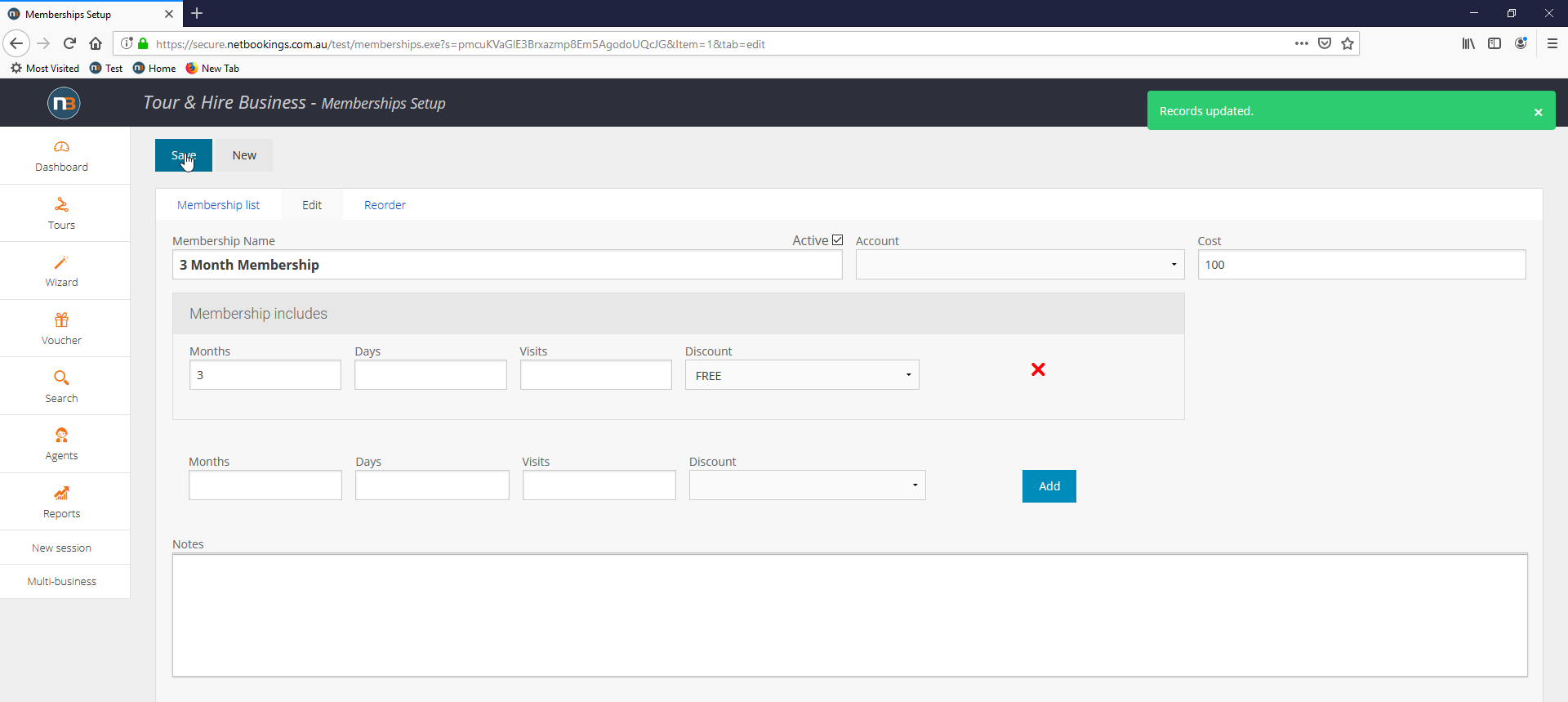 In the top left corner, click 'Save' to finalise changes.
Next, we must create a service and associate it with a membership in order to sell it as a voucher online.
To learn how to create a service, click here. The following is an example of a service setup page for this membership.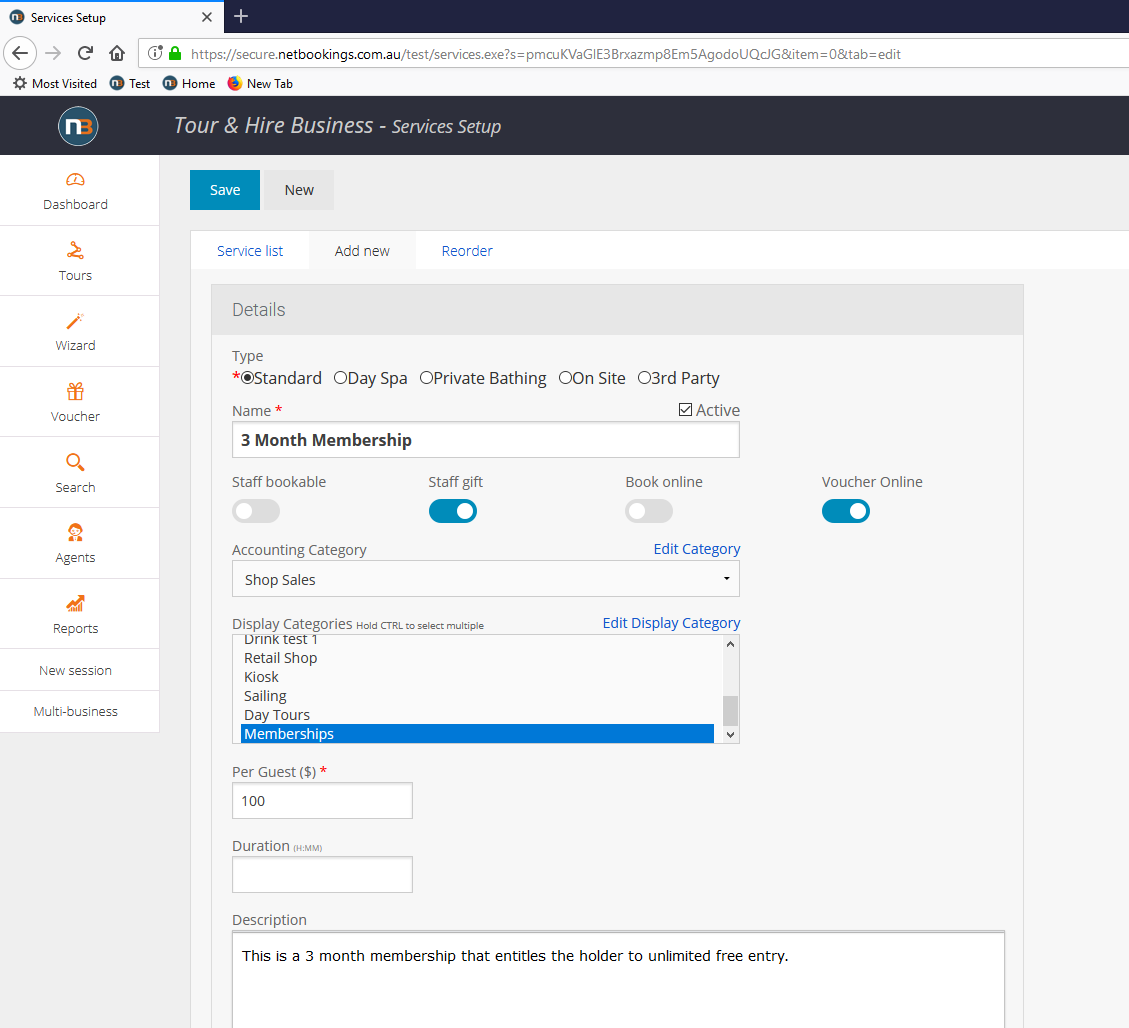 Important things to note:
This is a service of type "standard".
It has a display category of "Memberships" (you may need to make a new display category)
It is linked to the correct membership using the 'Link to Membership' box.